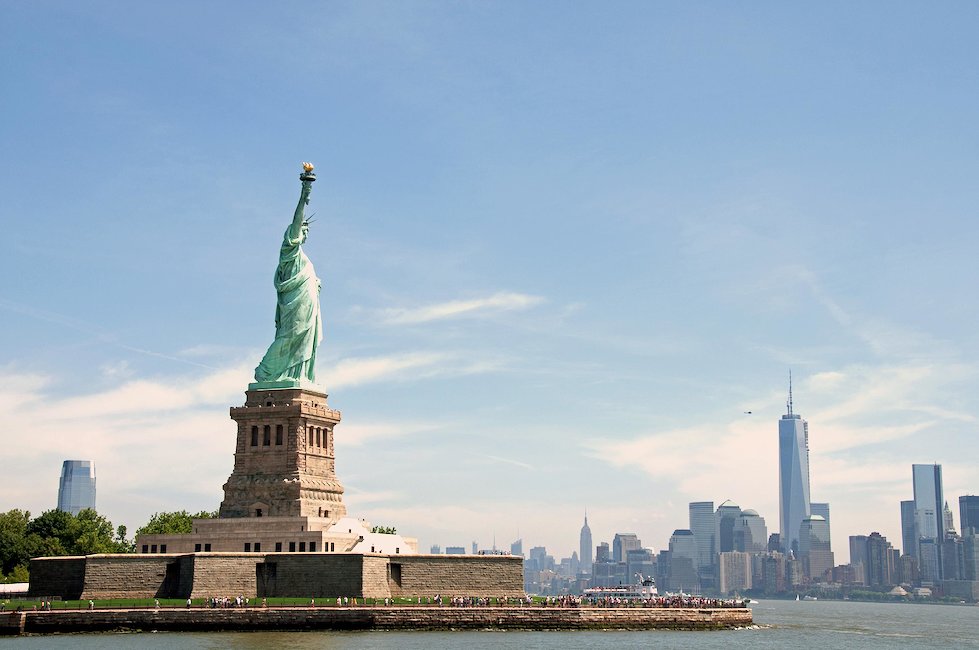 Prices and availability
Current Vacation rental prices East Haven
$417 annual average
Average price per week
Current vacation rental availability East Haven
33% annual average
Percentage of available rentals
Vacation rentals in East Haven
Vacation rentals locations
If you want to experience a charming and historic small town on the Connecticut shoreline, then you should consider vacation rentals in East Haven. Vacation rentals are available throughout the town, so you can find the perfect place to stay that will give you access to beaches, restaurants, and family fun. East Haven is located in the heart of Connecticut's beautiful shoreline. The town is home to a beautiful beach, several restaurants, and various family-friendly activities. In addition, you can enjoy swimming, sunbathing, and picnicking at Branford Beach and other beaches within the town. The town features a long stretch of beautiful shoreline with great views of the Long Island sound plus affordable rental properties that accommodate any budget.
Homey vacation rentals for everyone
The rental properties here can accommodate up to eight guests, so it's perfect for a small family or group of friends. In addition, there are plenty of private amenities to keep everyone entertained, such as a pool, hot tub, and game room. Plus, East Haven is just a short drive away from some of the most popular attractions in the area. The properties are child-friendly and pet friendly, with a large playground and professional landscaping. The living room and bedroom are well-furnished, and the property has a gorgeous view of the nearby beach. The kitchen is also stocked with all of the necessary appliances and utensils. There is no shortage of entertainment because the internet and cable TV are available. The cabins and cottages here are ideal for those looking for reasonably priced rates and a comfortable place to stay. Guests can choose from various rental properties, including cozy cabins nestled in the woods and luxurious cottages on the waterfront.
Vacations in East Haven
The area and getting around
Pleasant neighborhoods
The neighborhoods in East Haven are charming, and it's a great place to take a walk. The rivers like the Connecticut River, Housatonic River, and the Long Island Sound are perfect for swimming, boating, and fishing. The area also has a handful of golf courses to enjoy. Scenic views await in the South and North hills. There are museums such as the New Haven Museum and Historical Society, the Amistad Foundation, and the Yale University Art Gallery where you can go and relax. The Bradley Point Beach and East Shore Park are great places to hit the beach, too. Do you love hiking and biking? There are plenty of trails in East Haven that you can take advantage of. You'll find the Sleeping Giant State Park, Fort Nathan Hale Park, and the Cargill Salt Water Farm are unforgettable destinations. What a great way to explore the town!
Fantastic area to stay
Haven is a beautiful town in Connecticut. The town has friendly people and a nice place to stay. The houses are well-maintained, and there's a lot of greenery in the area. It's a nice place to spend some time if you're looking for a quiet getaway. The town is clean, with all the amenities and conveniences you need while on vacation. The restaurants and shops are well-graded, and you can easily find the things you need. If you are a live music enthusiast charm, local bars offer live concerts and events that you can attend while staying in the area. Liquor lovers can find a fine selection of alcoholic beverages. Some good restaurants serve good food and delicious drinks, which you can always enjoy after a day of touring the beautiful town. Finally, the city of Haven is a quiet place for people who want to take it easy after a day trip.
Travelers and activities
East Haven for sports and nature buffs
If you are a sports and nature lover, there is no place better than East Haven to spend your vacation. One can do several things in East Haven to have a great time with family and friends. You can visit mountains such as Sleeping Giant State Park and Talcott Mountain State Park that offer great hiking opportunities. You can also visit East Haven Golf Club that has a professional course and a clubhouse, restaurant, and pro shop. Swimming enthusiasts will enjoy Hammonasset Beach State Park that offers a wide variety of activities such as swimming, fishing, windsurfing, and sailing.
East Haven for culture and history fanatics
There is no shortage of history in East Haven. First, visit the historic Beecher House Museum to learn about life in Connecticut during the 1800s. Then, stop by the East Haven Center for Contemporary Art for something a little more modern. East Haven vacation rentals offer a great home base to explore these and other cultural attractions. The restaurants also offer traditional foods such as seafood and Italian specialties. In addition, there are festivals and events scheduled year-round, so be sure to check the calendar before your visit to catch up with what's happening during your stay.
Did you know that East Haven, Connecticut is home to various vacation rentals? This beautiful town offers visitors a comfortable place to stay while they are exploring all the attractions in the town.
Top 5 travel tips in East Haven
1. Capitol Theater
The Capitol Theater is one of the best features East Haven has to offer. It is a historic theater that has been around since the 1920s, and it is now being used as a cultural center. There are always different types of events being put on here, so it is worth checking out what is happening during your stay.
2. Beaches
East Haven has a lot of great beaches, and the best ones are accessible only by boat. This is a good thing for visitors to know because it means the beaches are not crowded. The best beaches to go to daily are Aldrich Point, Oven Hill, and Fort Hale.
3. Food
The food in East Haven is excellent, and there are many different types of restaurants to choose from. Some of the best places to eat include, The Green Onion, Antonio's Pizzeria, and La Bona Pizza. There are also a lot of great places to get dessert, and some of the best ones include The Sweet Tooth, Geppetto's, and The Chocolate Shop.
4. Beecher House Museum
The museum is also known as the Underground Railroad Museum. It was used as a haven for slaves escaping from the south during the 1800s, and it is now open to the public. It is a great place to learn about East Haven's history, and it is worth a visit when in the town.
5. The Bradley Point Beach
The beach is a bit of a hidden gem, and it is worth visiting. It is located on the east side of town, and it has a great view of the Boston skyline. It is a great place to spend an afternoon, and it can be reached by boat or through a short walk.
FAQs: Vacation Rentals in East Haven
How much do the vacation rentals in East Haven cost on average?
East Haven is one of the most expensive cities in the USA. The costs for a vacation rental here amount to around $402 per night.
When are vacation rentals cheaper in East Haven?
If you want to save as much as possible during your visit to East Haven, go there in February ($270 per night on average), December ($300), or January ($306), to find the lowest prices for the whole year.
During which months are vacation rentals more expensive in East Haven?
When booking a vacation rental in East Haven, the highest prices can usually be seen in the month of November (with an average of $568 per night), followed by October ($474), and then April ($463).
Should I plan a trip to East Haven well in advance?
It is better to plan ahead in East Haven as only 17% of the properties are free throughout the year, following the data observed in the previous year.
When are more vacation rentals available?
February, December and January are, in order of highest to lowest, the months that have the largest number of accommodations available, with an average availability of 36%, 28%, and 25%. However, even during these months, when rental availability is the highest, the average is just 30%. So we highly recommend you always book your vacation early East Haven.
How many rentals are there in East Haven?
In East Haven we have a comprehensive catalog of approximately 130 properties, with options of all kinds, thanks to our 2 local and international providers.
Vacation destinations nearby
Holidu compares hundreds of websites to find your perfect holiday rental for the best price.