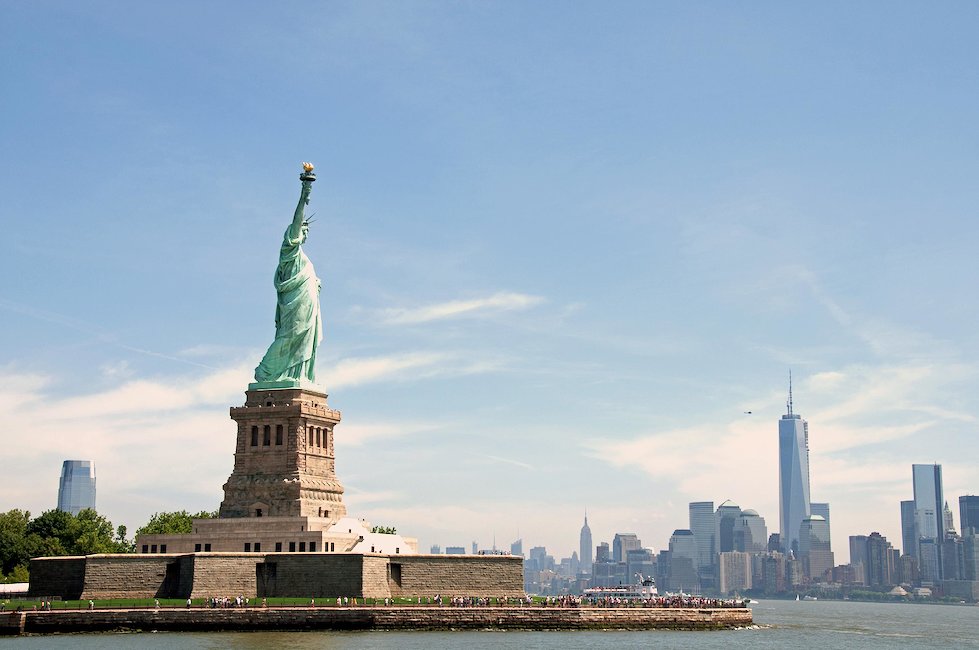 Prices and availability
Current Vacation rental prices Waterford (CT)
$606 annual average
Average price per week
Current vacation rental availability Waterford (CT)
41% annual average
Percentage of available rentals
Vacation rentals in Waterford
Stunning destination in Waterford
Organize your next vacation to the lovely destination of Waterford. This town can be found located in the New London County of Connecticut, United States of America. Named after the city of Waterford in Ireland, the population is of about 19,517 inhabitants making it the perfect peaceful getaway if you are looking for a smaller town to stay in while in Connecticut. With a long and rich history, the first people to settle in this area came from England in 1637. Now you will be able to enjoy stunning natural landscapes and admire historical landmarks while visiting the area.
Vacation rentals in Waterford
There are numerous wonderful rental properties for you to choose from during your time in Waterford. From accommodations located in the middle of nature to ones closer to the town center, the options are plenty. Imagine waking up in the morning and having your breakfast on the patio as you admire the surrounding landscape. Invite friends over for a barbecue on a sunny Saturday in your backyard. Cozy up by the fire place and play board games with your family. These are some of the memories you could be making with a rental property in Waterford.
Vacations in Waterford
The area and getting around
How to get to Waterford
Making a trip to Waterford will be quite easy and comfortable. If you decide that you want to travel by car to your destination, you will find that the two main roads that connect the town to the main cities in the region are the I-95 and 1-395. On the other hand, in the nearby city of New London you will also find a Greyhound station for private buses and an Amtrak station for trains. Lastly, if you wish to do your journey by plane, the closest airport will be the Tweed New Haven Regional Airport which is just a short drive away and it provides commercial domestic flights.
Where to eat in Waterford
There are plenty of delicious restaurants to choose from during your stay in Waterford. From upscale dining to casual lunch spots, you will surely find somewhere to satisfy your appetite. If you want to find a place to have breakfast, check out When Pigs Fly. This restaurant goes towards the more upscale prices, however they provide quality food and their banana bread French toast has is known to be the best in the region. On the other hand, if you are looking for a casual spot for dinner, check out Crown Pizza of Waterford. This pizzeria is run by a friendly staff and their menu is filled with a long list of pizzas with traditional and creative toppings.
Travelers and activities
Outdoor activities in Waterford
You will be able to explore the natural landscape of Waterford by partaking in various outdoor activities during your stay. Visit the Waterford Beach Park as your first stop. Here you will encounter a quarter mile strand of untouched beach. In this undeveloped area you will have the chance to stroll through tidal marshes and dunes, as well as enjoy picnic areas and a nice swim on the warmer days. Another great place to visit is the Harkness Memorial State Park. This park has been open since 1907 and it was owned by the philanthropists Edward and Mary Harkness. Now you can stroll through the Renaissance Revival mansion which has about 42 rooms and 230 acres of land.
Family friendly activities in Waterford
If you want to bring your family on vacation with you to Waterford, try out these fun activities all together. Take your family out to the water with a Fishing Charter. In Waterford you will be able to find prime deep sea fishing areas where you can spot striped bass, blue fish and even blackfish. You will be able to either rent your equipment or go with a charter boat like the Sunbeam Fleet. On the other hand, you can go with your family to Fort Trumbull State Park. This park was first created in 1770 and now you can admire the Egyptian Revival architecture as well as take a tour of the recreated living quarters from the 19th century.
Did you know that it is said that Waterford got its name for its proximity to being in between two rivers?
Top 5 travel tips for Waterford
1. Eugene O´Neill Theater Center
Catch a show on an evening out. This non-profit theater company has received two Tony Awards and a 2015 National Medal of Arts. In this establishment, which was created in 1964, you will be able to watch numerous shows on a weekly basis.
2. Connecticut College Arboretum
Learn about botany. In this 750 acres area, you will have the chance to stroll around a Native Plant Collection which dates back to 1931, a Greenhouse with an array of tropical plants, and the Caroline Black Garden.
3. Mago Point
Spend an afternoon at the marina. This marina has everything you may need to fulfill an afternoon. From seafood restaurants, boat dealers, shops and several fishing charter companies, you will surely find something to pass your time.
4. Ocean Beach Park
Go hang out at the park. Known to be one of the best beaches in the country, here you will be able to find crystal waters and white sands to sunbathe on. In the area you can also take advantage of the food courts, an Olympic-size pool and mini golf.
5. Lyman Allyn Art Museum
Admire at art pieces. The collection in this museum was all donated by Harriet Upson Allyn. The museum opened in 1932 and the collection, with over 17,000 pieces come from American decorative and fine art, as well as European and non-western countries.
FAQs: Vacation Rentals in Waterford (CT)
What was the average price for a vacation rental in Waterford last year?
Last year, rentals in Waterford had an annual average cost of around $480 per night.
Which months allow you to save the most on vacation rentals?
If you would like to save the maximum during your vacation to Waterford, travel in March ($359 per night on average), April ($378), or May ($380), to find the lowest prices for the whole year.
When are vacation rentals more expensive in Waterford?
At the time of booking a vacation rental in Waterford, the highest prices can usually be seen in the month of August (with an average of $546 per night), followed by July ($545), and then November ($528).
Is it necessary to plan a trip to Waterford well in advance?
It's worthwhile to be proactive in Waterford as only 17% of the accommodations remain available throughout the year, following the data observed in the previous year.
Which months offer the highest availability?
Last year, the months with the most vacation rentals available of the year in Waterford were January, February and December, with average availabilities of 36%, 35%, and 28%, respectively.
Are there many rentals in Waterford?
We have collected the offers from 2 different providers in Waterford, so we can offer you around 120 properties. You're going to have a hard time choosing!
Most popular in Waterford (CT)
Vacation destinations nearby
Holidu compares hundreds of websites to find your perfect holiday rental for the best price.