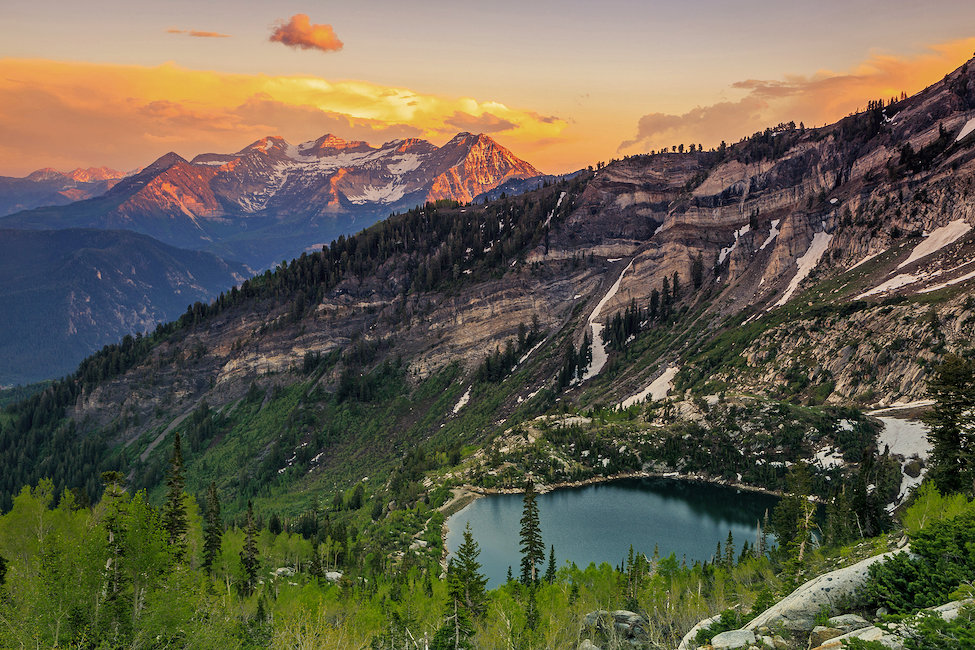 Prices and availability
Current Vacation rental prices Cottonwood Heights
$491 annual average
Average price per week
Current vacation rental availability Cottonwood Heights
58% annual average
Percentage of available rentals
Vacation rentals in Cottonwood Heights
Serene Rental locations
Travel to this beautiful city and enjoy the most memorable holiday of your lifetime. Cottonwoods Heights is a city situated on the east bench of salt lake valley, south is the city of Holladay and Murray. Neighboring Cottonwood is Auburn heights which is 1.1 miles, and a 3-minute walk to cottonwood. The city has been modernly transformed in development over the past years, gradually becoming an ideal destination for a holiday vacation.
Vacation rentals for everyone
The rentals in this place are very cozy and comfortable. There are rentals available for everybody, whether a couple, family, or group. Most of these properties are located in the heart of the town, offering cool amenities such as a playground, barbeque, a furniture garden, up to the parking space. These rentals are equipped with modern characteristics such as the air conditioner, Jacuzzi, bathtub, and high-speed internet. They are spacious enough to accommodate kids and even pets.
Vacation rentals in Cottonwood Heights
The area and getting around
A city bustling with activities
This city honors itself with plenty of indoor and outdoor activities which run throughout. Willow Creek Country club is located on the southern side of cottonwoods. The porcupine Pub and grill is a bar that sits on Fort Union Blvd. It is a famous bar where you can take time out and get a drink. Also, take a trip to the Smith food and drug, a supermarket on the north of cottonwood, and get to spend the coolest hours shopping. Get to order your favorite delicacies on to your doorstep, it also features paid collections.
A city with many fascinations
Cottonwood Heights is divided into two regions: the southern and the central states, each with its districts: western Montana, northern Idaho, and Western Nevada. The culture of these two regions makes them stand out as peaceful destinations for everyone. Ready for some mind-blowing sightseeing; Cottonwoods height is a must-visit for you. The town features numerous attraction sites. The most popular attraction sites include Cottonwood Park, creek estates, Lake Saber, and many more. Exploring this whole terrain ensures a holiday vacation very well spent.
Travelers and activities
Cottonwood Heights for golf lovers
The city has two main golf courses, the old mill golf course and the Pebblebrook golf course. The old mill is a public golf course where beginners start with a low-hole course compared to the championship course with more than a 12 hole course. While the Pebblebrook is a private golf course in which the holes occupy between 240 and 280 yards of land. Pebblebrook has been in operation since it opened in 1973 and is recognized as one of the best golf courses in Utah it has also hosted some main competitions over the recent years.
Cottonwood Heights for family explorers
If you are fond of exploring, imagine the countless options Cottonwood Heights offers. Together with your family, visit the Granite in salt lake county, where you will get to enjoy the marvelous view that comes from the Rocky Mountains ahead. Also, take a stroll through the mouth trailhead towards a steep cascade and a pool of water above it. Enjoy walking right up to the waterfall, usually at a calm place free from any noise. This way, you will never feel like leaving out of cottonwood.
Did you know Cottonwood Heights is the gate between Lake Valley and Wasatch Mountains!
Top 5 travel trips for Cottonwood Heights
1. Wheeler Farm
This historic farm is attraction sites where you can visit animals and learn about them and their behavior. Ever milked a cow? In this exciting activity, you learn how to and take tours to the Victorian home within a wagon.
2. Ferguson Canyon Trailhead
This is a hiking trail with a nice canyon full of rock climbing places. Some waterfalls are located next to the sides of the trail. It is approximately a 2.5 miles distance.
3. Bell Canyon Trail
It is a 4.6-mile trail to lower falls located near Sandy and features a lake rated as moderate. One of the best activities you can carry out on this trail is hiking, running, and most of it all is snowshoeing. Don't miss out on this fun, thrilling activities on this awesome trail.
4. Big Canyon Trail
It is located on the cottonwood canyon trail, a two miles distance from the mouth of cottonwood. It is a friendlier trail which is most preferable for kids. The trail also crosses under Wasatch Blvd.
5. Crestwood Park loop
It is a 2.3-kilometer loop trail near Sandy, the ideal destination since it is proficiently good for all levels. Activities you can carry out while in the park include hiking, walking, running and bird watching over the vast green lands. Dogs are exceptional on this trail, but you must be on the leash and lookout if you decide to carry one. Travel to this side of the world and enjoy every bit of nature that Crestwood has to offer.
FAQs: Vacation Rentals in Cottonwood Heights
How much do you pay, on average, for vacation rentals in Cottonwood Heights?
With an average cost of $455 per night, Cottonwood Heights lies at the upper end of the price range for vacation rentals in the USA.
When are vacation rentals cheaper in Cottonwood Heights?
Those who want to be budget-friendly should travel to Cottonwood Heights in August, July, or October, which are the months that offer the most discount, with average prices of $363, $391, and $393 per night, respectively, based on the previous year.
When are vacation rentals more expensive in Cottonwood Heights?
At the time of booking a vacation rental in Cottonwood Heights, the highest prices are usually seen in the month of January (with an average of $665 per night), followed by December ($598), and then March ($549).
Is Cottonwood Heights a good location for a last-minute getaway?
If you decide to put Cottonwood Heights on your bucket list, we recommend planning your vacation ahead of time because it tends to be very high in demand, with an annual average of 75% of rentals booked the previous year.
Which months offer the highest availability?
The most available months are, on average, July (with an availability of 80%), August (58%), and September (33%), according to the trends observed in the prior year.
Are there many rentals in Cottonwood Heights?
Holidu has around 80 properties in Cottonwood Heights, provided by 3 different partners.
Most popular in Cottonwood Heights
Vacation destinations nearby
Holidu compares hundreds of websites to find your perfect holiday rental for the best price.