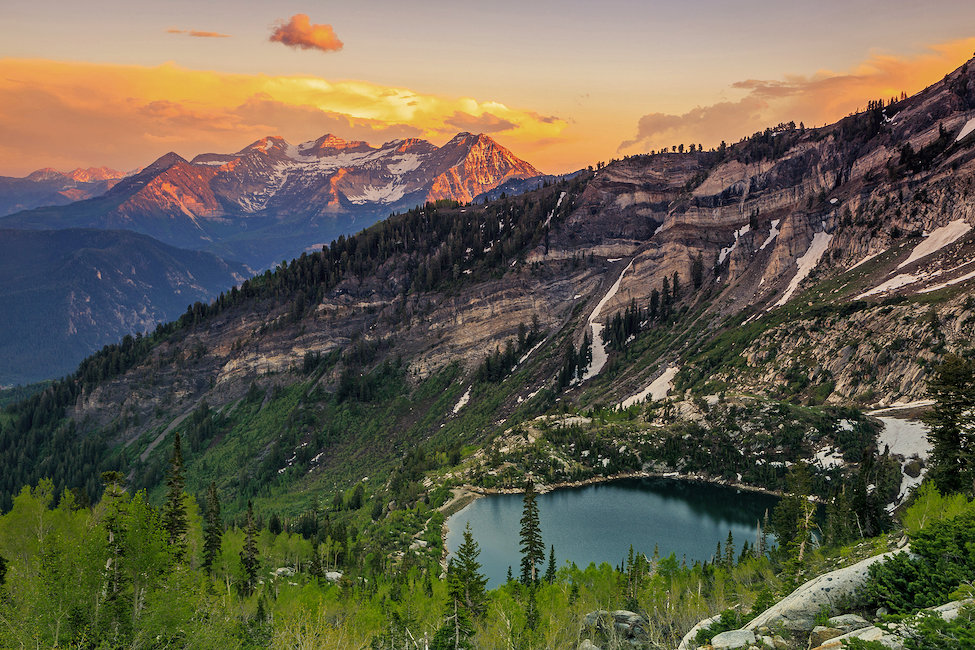 Other property types in Bryce Canyon National Park that might be interesting:
Prices and availability
Current Vacation rental prices Bryce Canyon National Park
$369 annual average
Average price per week
Current vacation rental availability Bryce Canyon National Park
39% annual average
Percentage of available rentals
Vacation rentals in Bryce Canyon National Park
Peaceful Bryce Canyon National Park rentals
Tucked away in Southwestern Utah, the Bryce Canyon National Park is one of America's most other-worldly locales, marked by a series of natural amphitheaters and hoodoos (distinctive rock formations). The park and the surrounding areas are not too large and can be easily navigated with a car. Desert landscapes and red rocks aside, Bryce Canyon boasts fantastic star-gazing opportunities – stargazers have been known to catch over 7000 stars with the naked eye here! There's culture and history to be discovered too at Bryce's museums, and historical sites. The year-round lineup of festivals will keep culture trippers so pack those bags, pick a Holidu vacation rental and let the adventure begin.
A vacation rental for everyone
Vacation rentals on Holidu are perfect for every kind of traveler – families traveling with pets and kids, groups of friends, and couples too. Most properties come fitted with amenities such as high-speed Wi-Fi, cable TV, and fully-functional kitchens. BBQ facilities, heating, patios, and outdoor pools are a nice touch. With regards to location, rentals around Tropic Valley will place you at the epicenter of all the adventure. Also, the Bryce Canyon National Park, Kodachrome Basin State Park, and Grand Staircase-Escalante National Monument are all a 15-20 minute ride away. Moreover, you'll enjoy freshly cooked meals at Tropic's many local restaurants. Alternatively, the town of Alton makes for an excellent basecamp when visiting the Bryce Canyon National Park and its surroundings.
Vacations in Bryce Canyon National Park
The area and getting around
A region full of history
Bryce Canyon isn't all rocks and boulders; there's tons of culture and history too. Make sure to visit the Bryce Wildlife Museum which showcases over 1000 animals species, as well as artifacts from the Indian Piute and Anasazi communities that lived here. The animal skull displays are impressive. A 2-hour drive from Bryce will get you to the Anasazi State Park Museum which features the Coombs Site ruins, as well as a life-size replica of the pueblo the Anasazi people lived in nearly 900 years ago. For stories on pioneer grit and sheer engineering marvel, visit the Escalante Heritage/Hole-in-the-Rock Center which recounts the story of how pioneer men carved out a narrow (hole-like) mountain path to the river that the wagon train could descend on.
Mesmerizing outdoor landscapes
The Bryce Canyon National Park's biggest draw is its series of natural amphitheaters studded with towering skinny rock pinnacles called hoodoos (the word "hoodoo" means "to bewitch" and this, they surely do!) The best time to catch them is in the soft light of sunrise or sunset when they glisten softly. Scenic overlooks such as Inspiration Point and Bryce Point offer visitors a ringside view of Nature's extraordinary craftsmanship. Notable hoodoos you're likely to encounter are the regal-looking Queen Victoria Hoodoo (the trail is easy and doable for all ages), and Thor's Hammer which comprises a tall spire upon which sits a heavy rock that resembles a hammerhead. Besides the well-marked hiking trails, another fun way to explore the canyon is with a guided horseback ride – inquire with local outfitters.
Travelers and activities
Bryce Canyon for foodies
Locally-owned restaurants are scattered throughout Bryce Canyon Country, and visitors can stock up on sumptuous, hot meals. A top recommendation is the Bryce Canyon Pines Restaurant for its breakfast specials – biscuits & gravy, buttermilk pancakes, and bacon and cheese omelets. For a lunch refuel, try the rustic Big Fish Family Restaurant in Panguitch. Recommended here are their hamburgers and grilled sandwiches – the service is friendly and attentive at this fuss-free restaurant. Vegans and vegetarians meanwhile will feel right at home at Sweetwater Kitchen which offers a good selection of meat-free and dairy-free options. That said, their BLT sandwiches and trout preparations are just as delicious.
Bryce Canyon for festival goers
Bryce Canyon's family-friendly festival line-up makes it such an attractive all-ages destination. The year kicks off with the family-friendly Bryce Canyon Winter Festival in February. There's everything from sled races and archery to kayaking demos, crafts, and colors. Learn about constellations, nebulae, asteroids, and nocturnal birds at June's annual Astronomy Festival. This is followed by the 4th of July Independence Day celebrations, an extravaganza of scintillating fireworks, rodeo, and BBQ cookouts. Ever wondered how hoodoos are made, and how so many of them are at Bryce Canyon? You'll need to attend the summertime Bryce Canyon Geology Festival which features ranger-led hikes, geologist talks, and even painting on the amphitheater rims.
Did you know that Bryce Canyon National Park was named after the Mormon settler, Ebenezer Bryce who lived in a home near the Bryce Amphitheater?
Top 5 travel tips for Bryce Canyon National Park
1. Drive down to Zion
Less than a two-hour drive southwest of Bryce Canyon is the Zion National Park, home to one of the world's largest freestanding natural arches. Zion is also one of the best places in the world to go cannoneering amidst dramatic sandstone cliffs and brilliant blue skies.
2. Wildlife spotting
Bryce Canyon is teeming with mountain and high desert wildlife so bring along a sharp set of binoculars – you could spot porcupines, bobcats, mountain lions, coyotes, and foxes. Birdwatchers – note that over 175 species of avian residents live here!
3. Winter shenanigans
Bryce Canyon transforms into a winter wonderland, and visitors can enjoy cross-country skiing, show-shoeing, and even snowmobiling through scenic trails. Fishing enthusiasts can head down to Panguitch Lake which is well-stocked with trout.
4. Scenic drive on Byway 12
Rent a car and cruise along Byway 12 which winds through diverse landscapes - pink cliffs, steep rugged canyons, aspen and pine forests, and charming rural towns. En route, look out for the Grand Staircase-Escalante National Monument, curious mud granaries, and Powell Point.
5. Take to the skies
Finally, why not hit the skies with a scenic flight tour over Bryce Canyon. You'll enjoy birds-eye views of miles of unforgettable landscapes such as Rainbow Point, and the Natural Bridge. Bryce Canyon Airlines' Encounter Flight is recommended.
FAQs: Vacation Rentals in Bryce Canyon National Park
On average, what was the cost for vacation rentals in Bryce Canyon National Park last year?
Bryce Canyon National Park is one of the cheapest destinations in the USA. For a vacation rental here, you can expect to pay around $270 per night.
During which months can you find the best price for vacation rentals in Bryce Canyon National Park?
]If you would like to get the most out of your money, the most affordable months to visit Bryce Canyon National Park are April ($225 the average per night for accommodation), March ($228), and October ($228).
When does the price of vacation rentals in Bryce Canyon National Park go up the most?
It can be concluded, by analyzing the data from the previous year, that costs per night for accommodation here are usually higher, on average, during the months of August ($307), February ($303), and June ($292).
Do I need to plan a trip to Bryce Canyon National Park well in advance?
When going on vacation to Bryce Canyon National Park, it is necessary to be proactive as 56% of rentals are usually booked, according to last year's data.
What time of the year can I find more available vacation rentals?
The most available months are, on average, July (with an availability of 74%), June (71%), and September (61%), according to the trends observed in the prior year.
When are fewer rentals available in Bryce Canyon National Park?
The months with the lowest properties available in Bryce Canyon National Park are, in order, April, May, and March with respective average availability figures of 14%, 20%, and 21%, based on the previous year. During this period, the availability is only 18%. It is therefore recommended to book far in advance.
How many vacation rentals are there in Bryce Canyon National Park?
Holidu has around 70 vacation rentals in Bryce Canyon National Park, provided by 3 different partners.
Most popular in Bryce Canyon National Park
Vacation destinations nearby
Holidu compares hundreds of websites to find your perfect holiday rental for the best price.
Bryce Canyon National Park