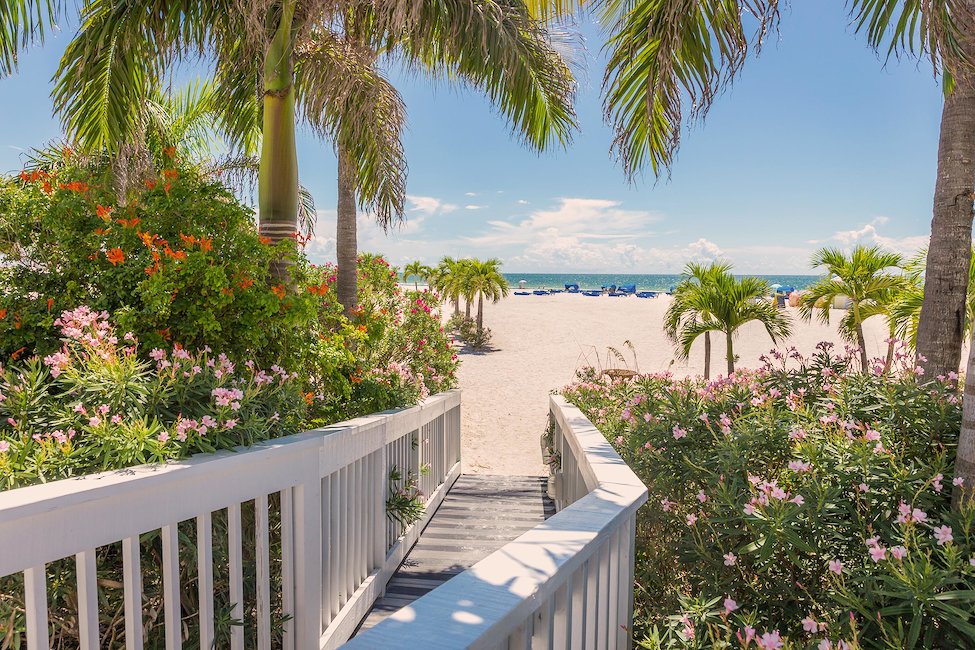 Prices and availability
Current Vacation rental prices Coral Springs
$385 annual average
Average price per week
Current vacation rental availability Coral Springs
54% annual average
Percentage of available rentals
Vacation rentals in Coral Springs
Vacation rentals locations
Are you planning a trip to Florida to stay in a peaceful place that comes with opportunities to relax and have fun? Visit Coral Springs in Broward County, Florida, and enjoy exploring a vacation destination loved for its picturesque landscape, iconic landmarks, and stellar activities. Coral Springs is a small and family-friendly city that borders Coconut Creek and is next to Everglades Wildlife Management Area. If you're looking for a perfect place to stay, you will find vacation rentals within the city or in the nearby Margate city.
Vacation rentals for everyone
Whether you want to visit Coral Springs with your lover, family, or friends, the city has many rental properties to accommodate everyone. You can find a vacation rental that's perfect for your kids and pets, with everything you need to feel right at home. Luckily, most rentals take care of your indoor fun. You can spend your days in your rental that comes with a pool, TV, internet, garden, balcony, pool, jacuzzi, and air conditioning.
Vacations in Coral Springs
The area and getting around
A city bustling with activities
Would you like to explore Coral Springs and soak up all the excitement it has in store for you? This charming city has many attractions you can explore with your family. If you want to relax in the wilderness parks or have fun in the nature preserves, the city got you covered. In addition, you can explore the city or various museums and discover what makes them stand out. With warm winters and hot summers, you can try different recreations in ice rinks, waterparks, picnic areas, and sports courts.
International cuisine and unique local activities
Explore the city and its pristine neighborhoods to discover what's unique about them. For example, you can visit local restaurants and enjoy the stunning décor, friendly atmosphere, and extensive menus. Try Tavolino Della Notte or Falafel Bistro and Wine Bar, among other restaurants, and enjoy exploring international cuisine. Here, you'll find Italian, Mediterranean, American, and Spanish cuisine. Visit local antique shops, stores, and markets to purchase unique gifts and grocery items for your family.
Travelers and activities
Coral Springs for art and history enthusiasts
When you visit Coral Springs during winter, you have the choice to spend outdoors or look for perfect sites for indoor activities. For example, you can visit museums and monuments in the city to appreciate the unique work of art. Take your family to the Coral Springs Museum of Art and enjoy exploring rotating displays of modern artwork. In addition, you can visit Helena Ramsey Memorial Garden, created to honor Helena's life and the other 16 students of Marjory Stoneman Douglas high school. You can also spend time with your family or friends relaxing in the beautiful surroundings while taking photos of the beautiful structures.
Coral Springs for sightseeing
If you're looking to spend days exploring Coral Springs while enjoying the scenery, the city has beautiful parks, lakes, and natural reserves. The place is best known for wildlife such as butterflies, swinging bats, alligators, waterfowl, and deer. The Everglades Wildlife Management Area has a picturesque natural forest and swamps ideal for watching various wildlife. Visit Butterfly Park, a globally recognized butterfly park with over 200,000 butterflies and birds. In addition, you can enjoy other activities such as hunting, biking, hiking, and fishing in the nearby parks and ponds.
Did you know that this charming city has no springs despite the name "Coral Springs?" Most of Florida's springs are in the central and northern parts of the state.
Top 5 travel tips for Coral Springs
1. Tall Cypress Natural Area
Visit Tall Cypress and enjoy nature trails while seeing different trees and animals. The area is best known for its cypress trees, red maples, willows, sable palm, pond apples, and fig trees. When exploring the forest woodland, you can spot wildlife such as the horned owl, blue heron, egret, woodpecker, cardinal, warbler, and blue jay. Be extra careful because snakes and alligators live here too.
2. Cypress Park & Pool for water lovers
If you'd like to spend a hot afternoon in the water with family and friends, then visit Cypress Park & Pool. This large water park features everything your family will find exciting. Spend time near the slides, waterfalls, sprinklers, and a lazy river. You can enjoy relaxing on the decks with oversized umbrellas to protect you from the rays of the sun. In addition, you can swim in the pool or go picnicking and photo taking.
3. Orchid Park
Take your family to Orchid Park, a walking distance from Cypress Park and ideal for your quiet getaways. The park is smaller and more reserved for visitors looking for peace and tranquility while recovering from the hustle and bustle of the nearby Cypress Park. Enjoy various amenities in the park, such as restrooms, parking lot, picnic pavilion, and grills. If you love sightseeing, visit their picturesque bridge where you can go across the lake.
4. Dr. Paul's Pet Care Center Dog Park
Would you like to take your pup to a dog-friendly park and let it run wild while you enjoy several recreations? Visit Dr. Paul's Pet Care Center Dog Park, where your furry friend can run free without minding carrying poop bags. The park has three separate sections where pups of all sizes can socialize. While your dog runs around, you can enjoy the scenic views of the lake or relax on the benches.
5. Monster Mini Golf
Are you looking for a family-friendly place where you can enjoy playing golf without visiting the usual run-of-the-mill golf course? Visit Monster Mini Golf, an indoor adventure park, and spend time with your family playing golf. The mini-golf has an 18-hole mini golf course, a video game arcade that offers "monstrous" prizes, and a monster-themed laser maze. Let your little ones enjoy the games or join other children in celebrating birthday parties.
FAQs: Vacation Rentals in Coral Springs
On average, what was the cost for vacation rentals in Coral Springs last year?
Based on last year, Coral Springs had an average price of $367 per night, a relatively high one for a city in the USA.
What time of year offers, on average, the best vacation rental prices in Coral Springs?
]If you are looking to get the most out of your money, the cheapest months to visit Coral Springs are April ($291 the average per night for accommodation), November ($323), and March ($325).
When does the price of vacation rentals in Coral Springs go up the most?
When it comes to booking a vacation rental in Coral Springs, the highest prices are usually seen in the month of December (with an average of $442 per night), followed by October ($394), and then January ($393).
Do I need to plan a trip to Coral Springs well in advance?
So you don't run out of accommodation options in Coral Springs, it is necessary to plan ahead as 60% of rentals are usually booked, according to the data from last year.
Which months offer the highest availability?
Last year, the months with the most vacation rentals available of the year in Coral Springs were August, May and July, with average availabilities of 90%, 70%, and 60%, respectively.
Are there many rentals in Coral Springs?
Our catalog features around 40 properties from 2 partners, giving you plenty of choices when searching for your next dream vacation rental!
Most popular in Coral Springs
Vacation destinations nearby
Holidu compares hundreds of websites to find your perfect holiday rental for the best price.