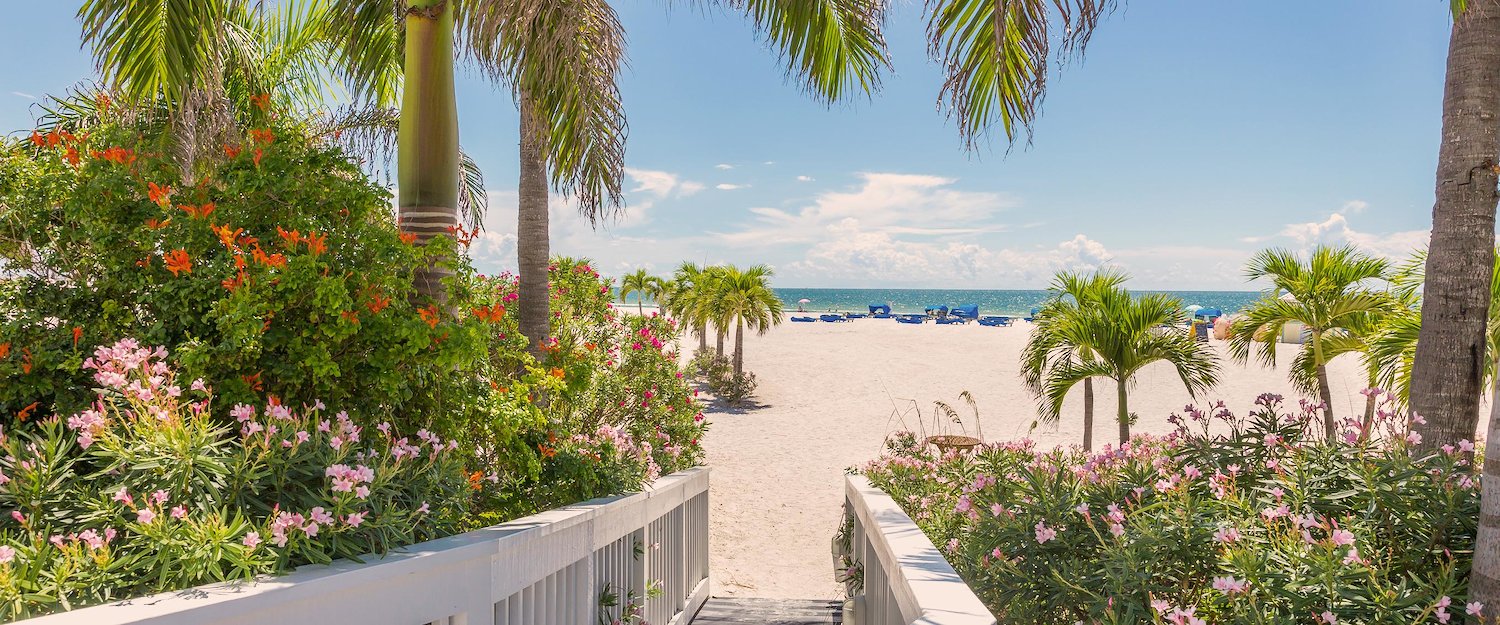 Vacation Rentals in Pembroke Pines
Start comparing over 3 rentals in Pembroke Pines and book at the best price!
Popular Vacation Rentals in Pembroke Pines
Find Vacation Rentals in Pembroke Pines
Highlights Pembroke Pines
Everglade adventures
Miami attractions
Fort Lauderdale casinos
Local shopping
Water parks
Diverse cuisine
Helicopter tours
Most popular in Pembroke Pines
Prices and availability
Prices
November
December
January
February
March
Oct 16 - Oct 23
$196 per night
Oct 23 - Oct 30
$218 per night
Oct 30 - Nov 06
$177 per night
Nov 06 - Nov 13
$116 per night
Nov 13 - Nov 20
$141 per night
Nov 20 - Nov 27
$120 per night
Nov 27 - Dec 04
$92 per night
Dec 04 - Dec 11
$157 per night
Dec 11 - Dec 18
$164 per night
Dec 18 - Dec 25
$190 per night
Dec 25 - Jan 01
$228 per night
Jan 01 - Jan 08
$177 per night
Jan 08 - Jan 15
$135 per night
Jan 15 - Jan 22
$114 per night
Jan 22 - Jan 29
$128 per night
Jan 29 - Feb 05
$117 per night
Feb 05 - Feb 12
$103 per night
Feb 12 - Feb 19
$172 per night
Feb 19 - Feb 26
$190 per night
Feb 26 - Mar 05
$110 per night
Mar 05 - Mar 12
$120 per night
Mar 12 - Mar 19
$191 per night
Mar 19 - Mar 26
$153 per night
Mar 26 - Apr 02
$81 per night
Average price per week
Availabilities
November
December
January
February
March
Percentage of available rentals
Vacation Rentals in Pembroke Pines
A peaceful launch pad for South Florida escapes
Pembroke Pines is a city of around 160,000 people just north of Miami. Set apart from the city itself, the town has a laid-back, welcoming character of its own that visitors will love. Stretching east to west between the Everglades and Hollywood Beach, Pembroke Pines has expanded rapidly in the past 20 years, prospering as an upmarket neighborhood with excellent links to downtown museums, theaters and restaurants, as well as excellent access to the popular beaches of Southern Florida.
Rentals for an unforgettable stay
It all adds up to a family-friendly town where visitors can relax nearby or plan ambitious explorations of one of America's great destinations. Find spacious properties that are secluded and private, and enjoy sunset BBQs by private lakes. Alternatively, choose somewhere in busier shopping areas like Pembroke Gardens or the city center, where getting to know the locals couldn't be easier at restaurants and lively sports bars. With vacation rentals for groups of friends, families and couples alike, it's a superb base for sampling South Florida's unique charms.
Vacations in Pembroke Pines
The area and getting around
The perfect base for exploring South Florida
Pembroke Pines may sound like a remote forest, but it's actually one of Miami's northern suburbs, and is just 24 miles away from the center of town. Dip into the upscale continental cuisine of the Miami Design District, devour Latin American seafood delicacies like ceviche in Coconut Grove, or munch on delicious Cuban sandwiches in Little Havana. The manatees and turtles at Seaquarium or the gorgeous gardens at Vizcaya are less than 45 minutes away as well. And that's not all. Fort Lauderdale's casinos and beach are 10 miles away, while the Everglades stretch off to the west. All-in-all, it's perfectly placed to get to know the region.
Buzzing restaurants and shopping hubs
You don't even need to venture into Miami to enjoy Pembroke Pines. There's plenty on offer in the town itself. For instance, the downtown area around C.B. Smith Park and Pembroke Lakes Mall features water parks, green space, boutiques and dining spots, all within walking distance. Miramar is a cultural center, hosting outdoor and indoor performances and cookery events all year round, while Pembroke Gardens in the western part of the city has become a nightlife and shopping destination, blending chilled out cocktail bars, surf and turf grills, and open air malls designed with the climate in mind. Further west, Pembroke Shores is built around a series of lakes, and properties tend to combine convenient locations with waterfront views. It's an excellent spot for vacation rentals and has attractions of its own, like the YMCA Family Center water park.
Travelers and activities
Pembroke Pines for Adventurers
It may be a suburb of Miami, but Pembroke Pines is a great place to launch adventurous explorations of the coastline and the Florida interior. For starters, you can board helicopters or planes at North Perry Airport. Tour off the coast around Fort Lauderdale, the skyline of Miami, and the idyllic beaches around Coconut Grove and Key Biscayne. It's not all about high-altitude thrills, either. If you'd rather not take flight but still have a taste for adventure, iFLY Fort Lauderdale offers indoor skydiving in your very own wind tunnel.
Pembroke Pines for Families
Family fun is always on the agenda in Pembroke Pines. Book a table at a local water park and let the kids descend slides or relax in the lazy river. Sunbathe in Fort Lauderdale or Miami Beach, or dive into Pembroke Lakes Mall to shop-till-you-drop. C.B. Smith park is also a family haven, with its AllGolf complex, bike trails, volleyball courts, and acres of green space for picnics and lazy days in the sun.
"Held in C.B. Smith Park in January, the 99.9 KISS Country Chili CookOff is Florida's largest competitive chili event."
Top 5 travel tips in Pembroke Pines
1. Helicopter rides over Miami
Numerous operators in Pembroke Pines offer helicopter tours over nearby Miami from North Perry Airport, and it's an unforgettable experience. Soar over the Art Deco hotels of Miami Beach, the mangrove forests at Coconut Grove, or the lighthouse at Key Biscayne, for a dazzling angle on the area's beautiful coastline.
2. Splash around at local water parks
When the Florida sun beats down, nothing beats the pools, loungers and slides at water parks like the YMCA Aquatic Center or Paradise Cove. Both can be found close to downtown Pembroke Pines, and offer family fun. And parents can always book tables if the adrenaline rush is too much!.
3. Try your luck at the Seminole Hard Rock
Located just north-east of Pembroke Pines, the Seminole Hard Rock is guitar-shaped and offers a glitzy blend of dining, music and casino fun. Major global acts arrive all the time, but the bars and lounges are great for relaxing nights out any time of year.
4. Take an airboat tour of the Everglades
Gators, birdlife, spooky mangrove corridors and endless stories await when you join airboat tours of the Everglades National Park. Operators leave from the western edge of Pembroke Pines, and you can book day trips that combine natural attractions with great photo opportunities. You might even get a photo with a baby gator!
5. Visit the Miramar Cultural Center
This vibrant cultural hub showcases southern Florida's Caribbean and Latin roots, and always has something to entertain visitors. From cooking master-classes to theatrica performances, this is the place to head for cultural delights, right on the doorstep of vacation rentals in Pembroke Pines.
FAQs: Vacation Rentals in Pembroke Pines
What is the average price for vacation rentals in Pembroke Pines?
Pembroke Pines is one of the cheapest cities in the USA. For a vacation rental here, you can expect to pay around $273.79 per night.
During which months are vacation rentals cheaper in Pembroke Pines?
]If you are looking to get the most out of your money, the most budget-friendly months to visit Pembroke Pines are March ($197.39 the average per night for accommodation), December ($224.53), and April ($245.39).
When does the price of vacation rentals in Pembroke Pines go up the most?
When it comes to booking a vacation rental in Pembroke Pines, the highest prices can usually be seen in the month of February (with an average of $311 per night), followed by November ($310.95), and January ($310.23).
Are there usually many vacation rentals available in Pembroke Pines?
When planning a vacation to Pembroke Pines, it is necessary to plan ahead as 71% of rentals are usually booked, according to last year's data.
What time of the year can I find more free vacation rentals?
April, September and August are, in order of highest to lowest, the months that present the largest number of properties free, with respective average availability figures of 45.25%, 36.25%, and 35.4%.
When are fewer rentals available in Pembroke Pines?
According to data from 2020, the months when it is most difficult to find accommodation in Pembroke Pines are, in order, January (with 10% of available rentals), February (10.6%), and March (20.75%).
Are there many rentals in Pembroke Pines?
Holidu works with 3 different partners to give you an inventory to choose between 30 properties we have in Pembroke Pines.
Vacation destinations nearby
Holidu compares hundreds of websites to find your perfect holiday rental for the best price.