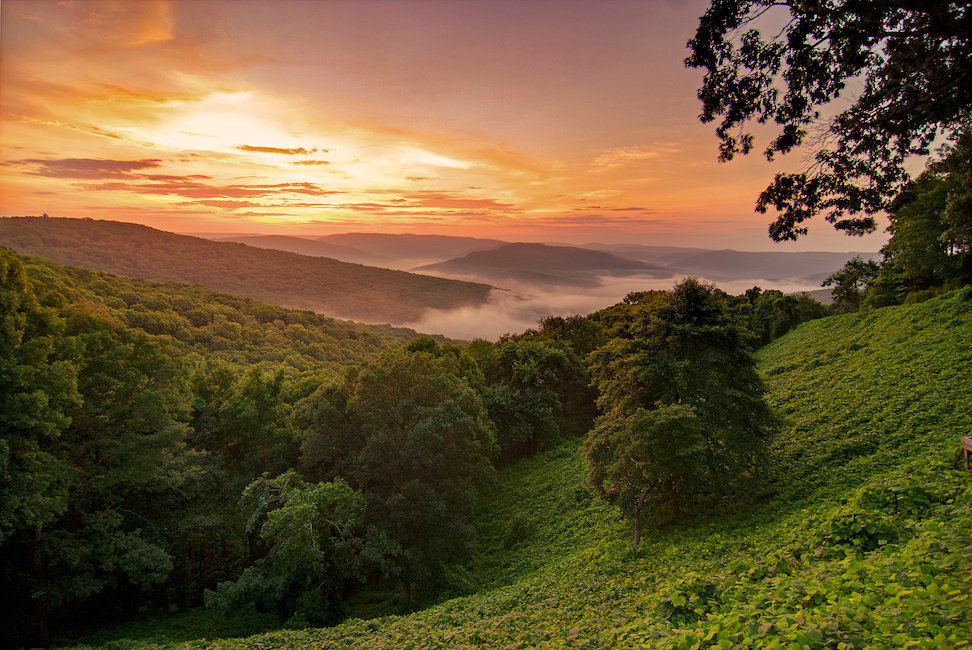 Prices and availability
Current Vacation rental prices in Bentonville
$553 annual average
Average price per week
Current vacation rental availability in Bentonville
55% annual average
Percentage of available rentals
Vacation rentals in Bentonville
Serene vacation rentals locations
Are you looking for a unique getaway in a natural landscape where you can stay in a serene environment, quiet rentals and near attraction sites? Then, visit Bentonville and spend your vacation in style. Besides the charming landscape and lush greeneries, you can find vacation rentals in the Ozark Mountains, a few yards to the city. Luckily, you'll find most rentals in Ozark Mountains located near each other. So you can feel secure staying in the lush green forest, enjoy listening to natural sounds and breathe fresh air. Spend time in your cozy rental or walk out to explore the stunning beauty of Bentonville.
Comfy vacation rentals for everyone
If you want to visit Bentonville alone, with your lover, or your family, Bentonville has a rental perfectly designed to accommodate you. What if you're going to come as a group of friends for a weekend getaway to soak up most of what the city has to offer? You can look for accommodation with a spacious living room and bedrooms. If you want to visit Bentonville for a family retreat, you can find a spacious rental with a fully-equipped kitchen and living room so you can feel right at home. In addition, you can find a rental with a garden, view, pool, air conditioning, TV and internet.
Vacations in Bentonville
The area and getting around
A bustling city full of activities
Bentonville is in the northwestern part of Arkansas in the Ozarks. The city is 34.25 square miles and the 10th largest city in Arkansas and enjoys being the birthplace of Walmart, the largest retailer in the world. You may opt to spend a day adventuring the town or head to the Ozark Mountains and other natural landscapes nearby. Head to deep into various streets like 8th Street, Southeast J Street, Main Street, Memorial Drive, and discover why most tourists prefer visiting Bentonville. However, if you want to adventure the natural landscape, head to Museum Way, SW O Street or S Walton Blvd to see the most iconic attraction site in the city.
Bentonville's culinary flair and unique local activities
Whether you explore Bentonville in the morning, at noon or night, you'll have plenty of exciting things to see and do. Enjoy the city's diverse culinary options that make Bentonville a destination for food travelers. Experience the best cuisine prepared by chefs from all over the USA. Visit a nearby restaurant near the most frequented attraction sites and explore the food available. Visit restaurants like The Hive, Eleven, Oven and Tap, Blu Fish Market Place, among others, for the best food in the city. You can try French cuisine, seafood, Italian flair, Southern cuisine, among others. Explore the nearby markets, shops, and stores and enjoy shopping for the best foodstuffs and gifts for your loved ones.
Travelers and outdoor activities
Bentonville for art, culture and history enthusiasts
Bentonville's art galleries and museums will fascinate you. First, spend time at Sam Walton's iconic buildings that serve as the birthplace for the largest retail chain in America. Here, you can learn the history of this famous retail chain. Next, visit Walmart Museum, which will take you back to a few decades when Walton began the retail chain. Next, visit Downtown to the Crystal Bridges Museum of American Art opened by Sam Walton's daughter, Alice Walton. Here, you'll enjoy an art gallery of over 450 artworks. Bentonville has several old buildings that you can explore while taking beautiful photos if you love admiring the architecture.
Recreation activities at Bentonville's natural landscape
Staying in vacation rentals in Bentonville means you have easy access to a natural landscape ideal for outdoor activities. You only need to walk out of your rental in Ozark Mountain and look for an ideal recreational activity. First, head to Ozark Mountain Region and enjoy trailing, cycling and picnicking in the parks. Then, visit the nearby lake, Beaver Lake, for water sports. Here, you can enjoy water sports like fishing, swimming and boating. You can also bring your family and enjoy spending time together at various picnic sites.
Did you know most of the historic buildings in Bentonville were reconstructed after the U.S Civil War between 1863 to 1877? The Union and Confederate armies had burned many buildings.
Top 5 travel tips for Bentonville
Scott Family Amazeum
Would you like to visit a family-friendly place where they can enjoy sightseeing and learning? Head to Scott Family Amazeum and discover what makes it stand out among other attraction sites in Bentonville. First, you can spend time exploring the 50,000 square feet structure and enjoy viewing various indoor exhibits. Next, you can go round the one-acre outdoor property where your kids can play around. Then, you can visit the art studio, tinkering hub and science, where your kids can conduct various experiments using Hershey's candy.
Slaughter Pen Hollow Trail
Are you a biking enthusiast and would like to experience biking at Bentonville? First, visit Slaughter Pen Hollow Trail from Downtown Bentonville and enjoy biking along a well-maintained trail. You can also enjoy other features in the biking trail, such as free ride areas that offer you a chance to jump and ride on walls. Then, bike along a 20 miles trail and connect to the Blowing Springs trail via Lake Bella Vista.
Onyx Coffee Lab
As a coffee lover, Bentonville has your best choice of coffee to start your day with before going for outdoor activities. Head downtown Bentonville and visit Onyx Coffee Lab and enjoy specialty espresso drinks. The coffeehouse will serve your favorite coffee, tap beers and a selection of quick bites. Also, look for retail products like Guatemala's coffee blossom honey, bags of coffee beans and special coffee chocolate.
Flying Fish Seafood
If you'd like to find an ideal stopover where you can enjoy a seafood lunch or dinner, visit Flying Fish Seafood. Here, you'll enjoy delicious seafood dishes such as fried catfish, grilled salmon and crab legs. If you don't like seafood, this restaurant has more to offer. You can try their hamburgers or salads. Order drinks like wine, beer and margaritas to accompany your meal.
Bentley's Beach Bar
Would you like to get entertained in a nightclub that offers you a taste of coastal vibes? Since the nearest coast is miles away, Bentley's Beach Bar has everything you need. You can enjoy sipping on rum-filled cocktails as you get entertained by various live bands and DJs. Visit on Tuesdays and Thursdays and enjoy rowdy karaoke nights. Then, visit the bar with friends and spend a night dancing and interacting with the locals and other travelers.
FAQs: Vacation Rentals in Bentonville
How much did it cost for a vacation rental in Bentonville last year?
Bentonville is one of the cheapest cities in the USA. The costs for a vacation rental here amount to around $340 per night.
Which months allow you to save the most on vacation rentals?
After analyzing our data from last year, the months that allow you to save the most in Bentonville are March, April and February, with average prices of $273, $283, and $284, respectively.
When are vacation rentals more expensive in Bentonville?
Last year, the month that offered the highest average prices in Bentonville was October, with an average price of $399 per night. This was followed by November, with an average of $385, and then May, with $384.
Are there usually many vacation rentals available in Bentonville?
We recommend you to book in advance in Bentonville as only 20% of the properties are available throughout the year, according to last year's data.
What time of the year can I find more available vacation rentals?
January, February and December are, in order of highest to lowest, the months that have the largest number of properties free, with an average availability of 45%, 44%, and 41%. However, even during these periods of time, when the availability is the highest, the average is only 43%. So it is still important you always book a little in advance to make sure you get the rental of your dreams.
How many vacation rentals does Holidu have in Bentonville?
We have grouped together the offers from 2 different providers in Bentonville, so we can provide you with around 200 properties. You're going to have a hard time choosing your favorite!
Vacation destinations nearby
Holidu compares hundreds of websites to find your perfect holiday rental for the best price.