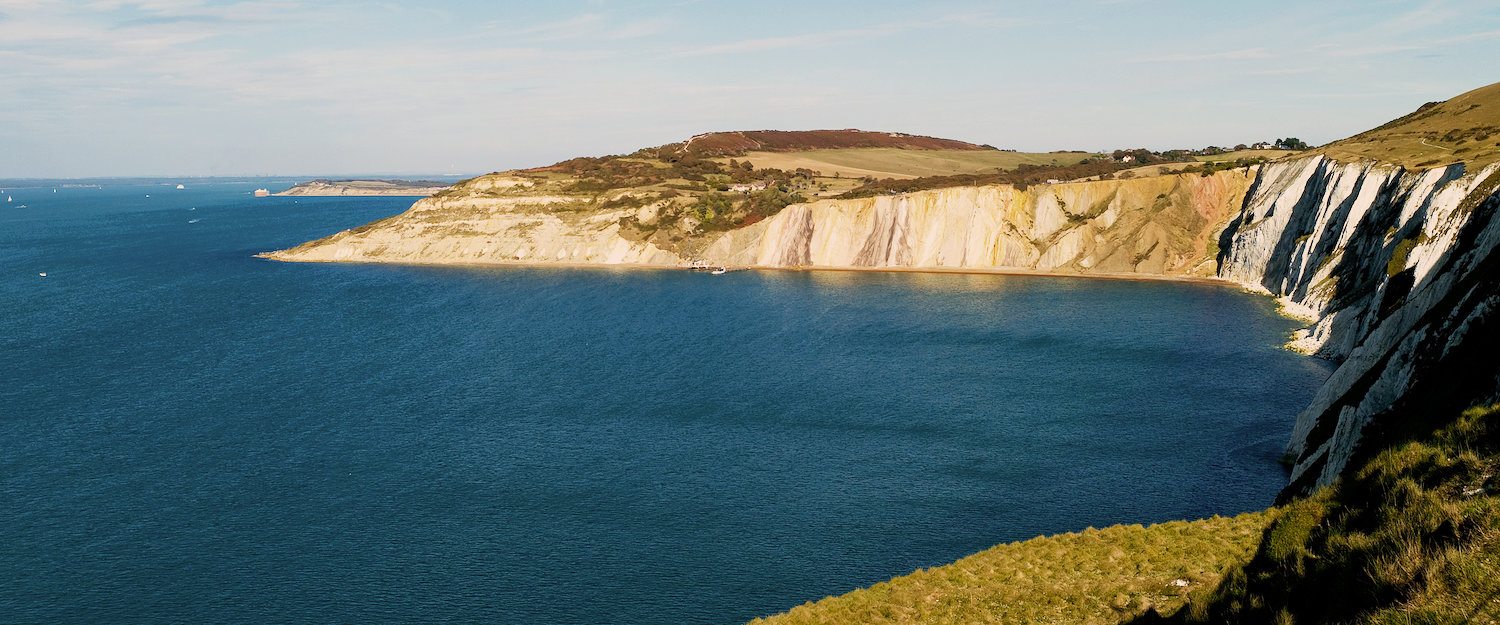 Prices and availability
Current Vacation rental prices Surrey Hills
$278 annual average
Oct
Nov
Dec
Jan
Feb
Mar
Apr
May
Jun
Jul
Aug
Sep
Average price per week
Current vacation rental availability Surrey Hills
60% annual average
Oct
Nov
Dec
Jan
Feb
Mar
Apr
May
Jun
Jul
Aug
Sep
Percentage of available rentals
Vacation rentals in Surrey Hills
A getaway in nature
A vast natural area filled with incredible beauty, Surrey Hills, an Area of Outstanding Natural Beauty, charms more than 10 million vacationers each year. The region boasts an incredible variety of attractions, landscapes, and walking trails. During a visit here, you can enjoy a picnic at one of the many picturesque locations, meadows, or waterfront areas. Visit old buildings that seem to defy the passing of time with their impressive beauty and features. Climb up to the highest point in South East England. Have walks that will rejuvenate you and restore your sense of inner peace. A vacation in Surrey Hills is a must for families, groups of friends, and couples who love nature and spending time outdoors together.
Finding your vacation rental in Surrey Hills
Surrey Hills boasts a lovely array of vacation rentals bursting with atmospheric charm. The rentals in this area come in a wide variety of styles, sizes, and location, with a little something for every type of traveler. Choose a rental with a heated pool and a tennis court to completely spoil yourself during your getaway (because you deserve it!) Book a rental with a private gym so that you can stay on top of your fitness routine during your vacation. Opt for a rental on a quiet farm to immerse yourself in tranquil, quiet surroundings. Couples can choose from an array of smaller, cozy rental options, while families and large groups can select an oversized rental. Whichever option you choose, the rentals in Surrey Hills are filled with all the amenities you will need to feel comfortable throughout your stay such as Wi-Fi, comfortable furnishings, and fully functioning kitchens. With so many excellent rental options to choose from, you'll be sure to find one suited perfectly to your preferences!
Vacations in Surrey Hills
The area and getting around
Arriving in Surrey Hills
Surrey Hills is easily accessible by both train and bus from most major cities in the UK. If you're flying to Surrey Hills, you can fly to London Heathrow Airport. The distance between London Heathrow Airport and Surrey Hills is around 25 miles. By taking a train and then a bus, you can get to Surrey Hills in around three hours. If you prefer to take a taxi or drive a rental, your journey will take about 40 minutes from the airport to Surrey Hills.
Getting around Surrey Hills
Surrey Hills boasts an excellent public transport system that is available for vacationers to use. You'll find a variety of bus companies and railway services operating within Surrey Hills to help you easily navigate the area. Another great way to explore Surrey Hills is by riding a bicycle. Surrounded by lovely trails, Surrey Hills is a cyclist's paradise. Exploring the area on a bicycle is great for discovering the attractions at your own pace. If you're looking for the most comfortable and convenient method of getting around, you can also easily hire a car from a variety of companies.
Travelers and activities
Surrey Hills for outdoors enthusiasts
Surrey Hills offers an array of fabulous opportunities for nature-loving vacationers to spend some time outside. Visit Reigate Hill to enjoy a lovely day outdoors on green grass among vibrant flower blooms. Pack a picnic lunch and a blanket to enjoy with the colorful butterflies and beautiful views. It's also a great place to have walks with its many walking paths. Another place to visit for a fine day outdoors is Frensham Ponds. Frensham Little Pond and Frensham Great Pond are both man-made. They were created in the 13th century with intentions to be used as fishing spots. Today, you can have a beach day on the sandy shores of the ponds and just enjoy the sunshine, or enjoy a leisurely walk along the walking paths.
Surrey Hills for history buffs
History buffs will find plenty of places to explore in Surrey Hills. Discover Leith Hill Tower to learn about the fascinating history of the site. Aside from its history, there's another reason why this 18th-century tower is special: when you climb to the top of the tower, you'll find yourself at the highest point in the whole of South East England. History lovers should also be sure to visit St Martha's Church. The grade II historic church stands on some other historical remnants from the Bronze Age. You can only reach the church by walking, and once you get there you'll be mesmerized by the spectacular views.
Nearly 14% of the forests in Surrey Hills are ancient woodlands with unique ecosystems.
Top 5 travel tips in Surrey Hills
1. Spend a leisurely afternoon at Box Hill
Box Hill is a wonderful open area with a tranquil river and a lush green hill. Cross the river by jumping over the rocks, then climb up the hill and have a picnic on the green grass. The views of the nature surrounding the area are exquisite from here. The area is dog-friendly, so you can bring your dog here as well.
2. Visit the historic Titsey Place
Titsey Place is a fabulous historic manor dating back to the 16th century. Tour the house and the gardens to learn about its fascinating history and to enjoy the serene atmosphere. The house and the gardens are open to visitors during the high season. You can visit it from May to the end of September.
3. Have a walk at Devil's Punchbowl
Devil's Punchbowl is the perfect place to explore nature and wildlife while enjoying some fantastic walking opportunities. Go for a walk on one of the many trails to enjoy the tranquil beauty of the area. Bring your own picnic and have a wonderful meal while trying to spot some wild woodland creatures. If you don't feel like preparing your own food, there's an on-site café here that serves light meals.
4. Visit Winkworth Arboretum
If you want to spend your day somewhere that looks like it's from a fairytale, Winkworth Arboretum is the place to go. Have a leisurely walk around the grounds at Winkworth Arboretum to soak in the greenery, the lake views, and the incredible collection of flowers. Once they're in bloom, the flowers will turn the whole arboretum into a festive colorful landscape that you'll be sure to love.
5. Have a picnic at Newlands Corner
Newlands Corner is a massive nature reserve with breathtaking views and spectacular green landscapes. Go for a walk here to explore the area at your own pace or ride a bicycle to enjoy the exhilarating cycling routes. If you're feeling peckish, you can have a picnic at the lovely viewing point.
FAQs: Vacation Rentals in Surrey Hills
On average, what was the cost for vacation rentals in Surrey Hills last year?
At an average cost of $223 per night, Surrey Hills lies at the lower end of the price range for vacation rentals in the United Kingdom.
What time of year offers, on average, the best vacation rental prices in Surrey Hills?
If it is your aim to save as much as possible during your visit to Surrey Hills, travel in April ($207 per night on average), March ($208), or May ($214), to find the lowest prices for the whole year.
During which months are vacation rentals more expensive in Surrey Hills?
Analyzing the data from last year, we found that costs per night for accommodation here are usually higher, on average, during the months of August ($238), September ($232), and January ($229).
Are there usually many vacation rentals available in Surrey Hills?
It is recommended that you book your stay with plenty of time when visiting Surrey Hills, as only 28% of our properties are usually available throughout the year.
When are more vacation rentals available?
The months that offer the most accommodation options are, on average, January (with an availability of 38%), February (34%), and March (34%), according to the trends observed in the prior year.
During which months is it more difficult to find available vacation rentals?
The month with the highest average booked rental figures is July (only 13% of properties were available on average last year). Followed by August (16%), and then June (23%). During this period, the availability is only 18%. It is therefore recommended to reserve early.
How many vacation rentals does Holidu have in Surrey Hills?
Our catalog features around 150 properties from 10 partners, giving you plenty of choices when searching for your next dream vacation rental!
Vacation destinations nearby
Holidu compares hundreds of websites to find your perfect holiday rental for the best price.