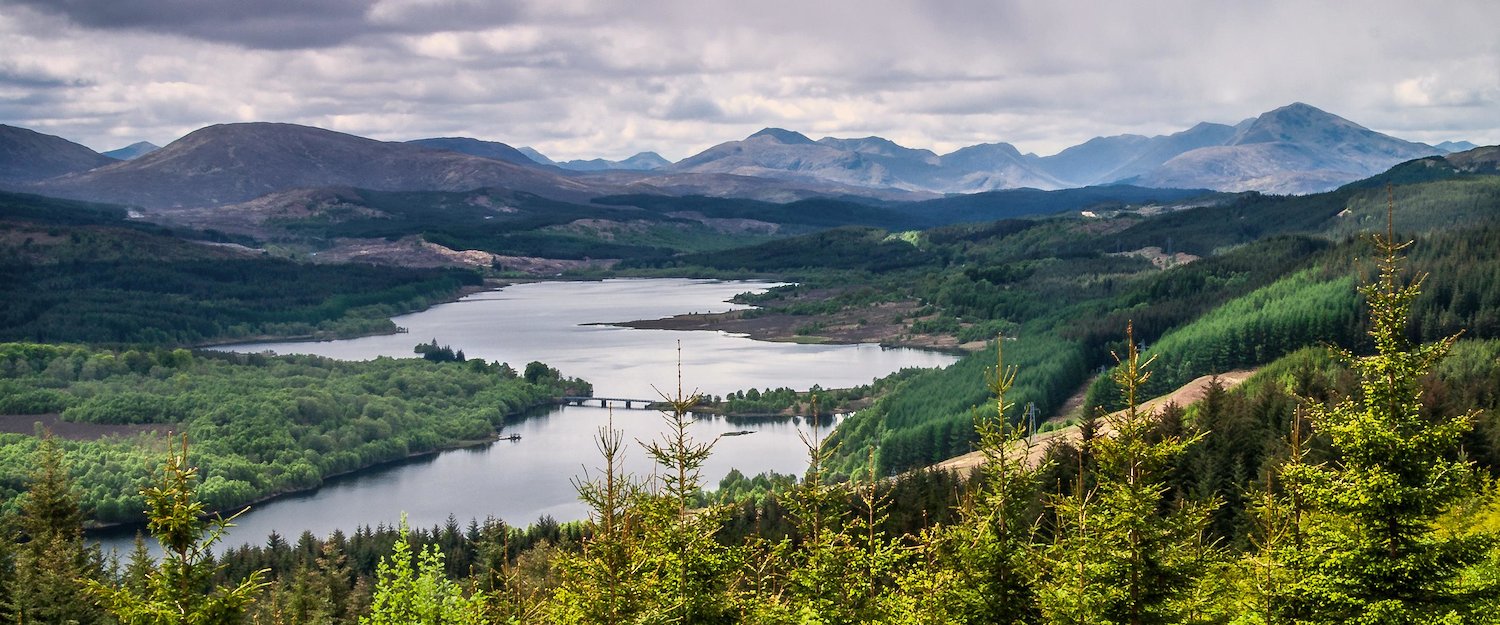 Vacation Rentals in Glasgow
Start comparing over 276 rentals in Glasgow and book at the best price!
Popular Vacation Rentals in Glasgow
Vacation rentals with free cancellation
Vacation Rentals in Glasgow
Pet-friendly Vacation Rentals
Vacation Rentals with Internet
Vacation Rentals with Air Conditioning
Find Vacation Rentals in Glasgow
Highlights Glasgow
Glasgow University
St. Mungo Cathedral
Kelvingrove Art Gallery
Glasgow School of Art
Bagpipe Museum
Prices and availability
Prices
November
December
January
February
March
April
Oct 23 - Oct 30
$213 per night
Oct 30 - Nov 06
$280 per night
Nov 06 - Nov 13
$408 per night
Nov 13 - Nov 20
$430 per night
Nov 20 - Nov 27
$320 per night
Nov 27 - Dec 04
$254 per night
Dec 04 - Dec 11
$224 per night
Dec 11 - Dec 18
$194 per night
Dec 18 - Dec 25
$194 per night
Dec 25 - Jan 01
$205 per night
Jan 01 - Jan 08
$223 per night
Jan 08 - Jan 15
$212 per night
Jan 15 - Jan 22
$196 per night
Jan 22 - Jan 29
$202 per night
Jan 29 - Feb 05
$200 per night
Feb 05 - Feb 12
$192 per night
Feb 12 - Feb 19
$199 per night
Feb 19 - Feb 26
$203 per night
Feb 26 - Mar 05
$210 per night
Mar 05 - Mar 12
$219 per night
Mar 12 - Mar 19
$211 per night
Mar 19 - Mar 26
$209 per night
Mar 26 - Apr 02
$208 per night
Apr 02 - Apr 09
$202 per night
Average price per week
Availabilities
November
December
January
February
March
April
Percentage of available rentals
Vacation rentals in Glasgow
You will find more than 700 holiday apartments and vacation rentals from numerous providers in Glasgow. These can be rented from 37 € per night. The fastest and most convenient way to rent a vacation rental is to book it online immediately. On holidu.com this is possible for many of the vacation rentals in Glasgow.
Vacation rentals in Glasgow
center-city Vacation rentals in Glasgow
Planning a family vacation or a romantic weekend getaway in Glasgow and looking for the best option? Glasgow is Scotland's largest city and boasts an appealing array of cultural attractions, in addition to 70 parks and open spaces. Its Gaelic name fittingly means "lovely green place"! There's plenty of things to do in Glasgow, and the city's quintessential Scottish charm and magnificent architecture accompany you everywhere you go. Whether travelling with the family or friends, you can choose from hundreds of fully equipped rentals for 2, 4, 6 or more people. Most are located in the city center, within easy walking distance of the most emblematic monuments, such as the Cathedral, University, Art Gallery and The Lighthouse, and the best streets for shoppers and partygoers, such as Buchanan Street. But if you're looking for something more affordable, Gorbals, Finnieston and Hillhead districts are not far from the city center and well-connected by public transport.
vacation homes with private garden
Although the best city-center apartments are located north of the Clyde River, you can also choose from a wide range of Vacation rentals on the outskirts of the city, all fully equipped and with your own garden. An ideal option if you seek peace and quiet, and just a short train or bus ride away from the many attractions. As Scotland's largest city, Glasgow has something for everyone. In addition to being a shopper's paradise, you will find many trendy cafes, restaurants and designer boutiques. Wander through the streets of the charming historic quarter and admire Victorian-style buildings that still retain an aura of faded elegance, such as the Hunterian Museum, the 12th century cathedral and Glasgow Science center. Visit artisan breweries and distilleries, botanic gardens, art galleries and much more! This all adds up to a fantastic weekend getaway for couples, families and groups of friends. Wait no longer to book your vacation rental in Glasgow!
Vacations in Glasgow
The area and getting around
Glasgow, gateway to Scotland
The city of Glasgow (or "Glaschu" in Gaelic) is located in west-central Scotland along both banks of the River Clyde, 32 kilometers from its mouth in the Atlantic Ocean. Situated within the historic county of Lanarkshire, it is Scotland's largest city and the third-largest in the UK. Nestled between Highland and Lowland Scotland, it prospered as a market center thanks to its strategic location and grew significantly after the historical union of the Scottish and English crowns in 1603. Not surprisingly, the city has become a major cultural center that offers something for everyone! Moving around Glasgow is also surprisingly easy by train, bus, taxi and the underground railway system, known as the "Clockwork Orange" because of its color. It is also the third oldest underground railway system in the world. If you prefer to fly, Glasgow International Airport is your gateway to Scotland!
Travelers and related activities
Glasgow, a cultural powerhouse
The once industrial city of Glasgow is now a cultural playground with excellent museums, art galleries, concert venues and festivals. Dubbed Scotland's music capital, it is home to the Scottish Opera (Theatre Royal) and Royal Scottish Orchestra (Concert Hall). Major cultural highlights include the Celtic Connections Music Festival and Gourock Highland Games. The Scottish Arts & Crafts Movement is epitomised in the famous Glasgow School of Art, founded by designer Charles Rennie Mackintosh in 1909, which is a must-see for lovers of fine architecture. Other significant historic buildings include Glasgow Cathedral, also known as St. Mungo Cathedral or the High Kirk of Glasgow. Dating from the 12th century, one of its major attractions is the crypt housing the tomb of St. Mungo, who was buried there in 603 AD. Next door is the St. Mungo Museum of Religious Life and Art, whose featured exhibits include a collection of Egyptian mummies, Hindu statues and a Zen Buddhist garden in the courtyard. Visitors are instantly drawn to the city's vibrant street art scene, which you can discover following the famous Glasgow Mural Trail, which features a bold and modern style of art promoted and financed by the City Council.
Glasgow, a city full of surprises
But the city has many more surprises in store for you. Looking for something different? Dare to take a creepy walk through the Necropolis! You can also pay a visit to Glasgow's beautiful Botanic Gardens, one of the largest glasshouses in Britain which, among other features, contains a collection of rare orchids and tree ferns from Australia and New Zealand. If it's shopping you crave, head to Sauchiehall Street, with its more than 2 kilometers of high-end shops, in addition to trendy cafes and restaurants. When it comes to gastronomy, Glasgow is a cultural melting-pot of flavors, including Indian, Italian and Far Eastern cuisine. But wherever you go you'll be extremely well served, whether at top-notch Scottish bistros and brasseries or delectable steakhouses.
"Glasgow's inhabitants are referred to as "Glaswegians" or "Weegies" and speak a dialect called the "Glasgow patter"."
Top 5 travel tips
1. Glasgow University: Hunterian Museum and Art Gallery
The University of Glasgow was built in 1451 and is the second-oldest university in Scotland. Over the years it has employed many illustrious teachers, including Joseph Lister, considered the "father of antiseptic surgery". Another famous scientist who taught there was William Hunter, an 18th century Glaswegian doctor whose personal collection of anatomical parts, coins and objets d'art formed the foundation of the Hunterian Museum. It currently houses ethnographic, zoological and archaeological collections, including finds from Roman sites, and artworks by Rubens, Rembrandt and Reynolds. If you're an "Outlander" fan, you might be interested in knowing that some of the scenes of season two were shot there!
2. Glasgow Green and the People's Palace
Built in 1662, Glasgow Green is the oldest of Glasgow's parks and within easy walking distance from the city center. One of its main attractions includes the People's Palace, built in 1898, which takes visitors on a trip through Glasgow's history from 1750 to the 20th century. The Winter Garden, a large conservatory located at the back of the Palace, houses a collection of tropical and subtropical plants. Don't miss visiting the beautiful Doulton Fountain, the world's largest terracotta fountain, built to commemorate Queen Victoria's Golden Jubilee. Glasgow Green is also the site of the annual World Pipe Band Championship, held every August.
3. Kelvingrove Art Gallery and Museum
The Kelvingrove Art Gallery and Museum is located in Glasgow's bustling West End. It opened in 1901 and houses a collection of both British and continental paintings, including such famed works as Van Gogh's portrait of Glaswegian art collector Alexander Reid and Salvador Dali's "Christ of Saint John of the Cross". Other featured exhibits include Scottish archaeological finds, namely Bronze Age tools and jewelry from Arran, Kintyre and Glenluce, 15th and 16th century helmets, crossbows and swords, Flemish tapestries, glassware and pottery.
4. A walk through the Necropolis
Next door to Glasgow Cathedral is the Necropolis, a Victorian Gothic garden cemetery covering 37 acres. Visitors will marvel at the beautiful memorial stones, sculptures and buildings designed by such famous Glaswegian artists as Charles Rennie Macintosh. Make your way along tree-lined walks that look out over the cathedral and city amidst intricately carved Celtic crosses and weeping angels. It is also strategically located near Drygate Brewery and Tennents Brewery, a must-visit for beer lovers!
5. National Piping center and Bagpipe Museum
Do you have a passion for Scottish bagpipes and drumming? Then the National Piping center is the place for you! Whether you're a professional performer or a fan, enroll in a lesson or course at one of its many bagpipe schools. It is also home to the Museum of Piping, whose collections feature the world's oldest bagpipe relics and piping memorabilia belonging to Robbie Burns and Iain Dall MacKay. It also has a shop where you can pick up a souvenir to take back home!
FAQs: Vacation Rentals in Glasgow
How much does it cost to book a vacation rental in Glasgow?
We can see from our data that Glasgow has an average price of $171.53 per night, a relatively high one for a city in the United Kingdom.
Which months allow you to save the most on vacation rentals?
Travelers who want to save as much as possible visit Glasgow in January, February, and March, the cheapest months of the year, with average prices of $143.57, $145.47, and $153.32 per night, respectively, based on data collected in 2020.
When are vacation rentals more expensive in Glasgow?
When it comes to looking for a vacation rental in Glasgow, the months when it is most expensive are, in order of highest to lowest, October, June and May, with average prices per night of $190.94, $185.64, and $180.61, respectively.
Is Glasgow a good location for a last-minute getaway?
We recommend you to book in advance in Glasgow as only 39% of the accommodations are free throughout the year, according to our 2020 data.
When are more vacation rentals available?
July, November and September are, in order of highest to lowest, the months that present the largest number of accommodations available, with respective average availability figures of 43.5%, 42.75%, and 42.5%.
Which months is it more difficult to find available vacation rentals?
The month with the highest average booked rental figures is February (only 32% of properties were available on average in 2020). Followed by March (32.75%), and April (38%).
How many rentals are there in Glasgow?
In Glasgow we have a comprehensive catalogue of approximately 740 properties, with options of all kinds, thanks to our 12 local and international providers.
Vacation destinations nearby
Holidu compares hundreds of websites to find your perfect holiday rental for the best price.