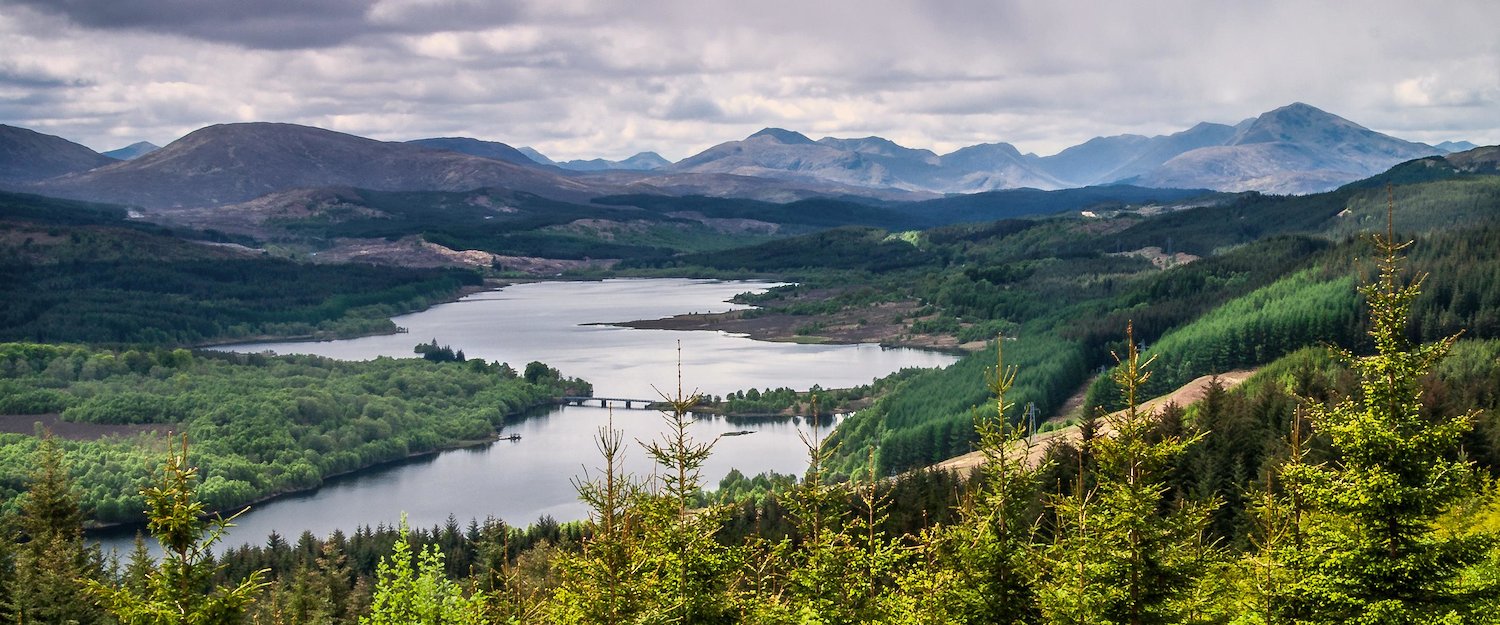 Vacation Rentals in Aberdeen
Start comparing over 97953 rentals in Aberdeen and book at the best price!
Popular Vacation Rentals in Aberdeen
Vacation rentals with free cancellation
Vacation Rentals in Aberdeen
Pet-friendly Vacation Rentals
Vacation Rentals with Internet
Vacation Rentals with Air Conditioning
Find Vacation Rentals in Aberdeen
Highlights Aberdeen
Sparkling gray architecture
Ancient traditions and new ones
The great route of the castles of Scotland
Scrumptious delicacies
Excellent Winter Festival
Prices and availability
Prices
December
January
February
March
April
May
Nov 27 - Dec 04
$139 per night
Dec 04 - Dec 11
$138 per night
Dec 11 - Dec 18
$142 per night
Dec 18 - Dec 25
$149 per night
Dec 25 - Jan 01
$156 per night
Jan 01 - Jan 08
$164 per night
Jan 08 - Jan 15
$154 per night
Jan 15 - Jan 22
$142 per night
Jan 22 - Jan 29
$137 per night
Jan 29 - Feb 05
$138 per night
Feb 05 - Feb 12
$145 per night
Feb 12 - Feb 19
$148 per night
Feb 19 - Feb 26
$145 per night
Feb 26 - Mar 05
$142 per night
Mar 05 - Mar 12
$151 per night
Mar 12 - Mar 19
$150 per night
Mar 19 - Mar 26
$154 per night
Mar 26 - Apr 02
$156 per night
Apr 02 - Apr 09
$159 per night
Apr 09 - Apr 16
$172 per night
Apr 16 - Apr 23
$168 per night
Apr 23 - Apr 30
$168 per night
Apr 30 - May 07
$170 per night
May 07 - May 14
$168 per night
Average price per week
Availabilities
December
January
February
March
April
May
Percentage of available rentals
Vacation rentals in Aberdeen
Enjoy a unique city stay
Vacation rentals in the center of the Granite City are the best option to enjoy the old part of town, close to the Citadel. For a more private accommodation, there are several options in the outskirts of the city, still close enough to the center, where to enjoy fishing and golf. Within walking distance from the beach, some rentals offer cozy little spaces to enjoy the city and the sea alike.
The Grey Granite City
Glittering gray architecture is one of the main features of Aberdeen, lined with impressive Victorian buildings, elegant contemporary features and modern Vacation rentals with white interiors, stylish déco and splashes of colorful art pieces. Superb accommodation for couples, groups and families featuring comfortable rooms and lounging areas, well equipped kitchens and big windows from where to admire the greatness of the granite facades. In rentals outside the city center, you can enjoy quietness in a private garden, have a gathering at the large patios and enjoy the outside sitting areas for summer BBQs.
Vacations in Aberdeen
The area and getting around
Discover a unique town
The port city of Aberdeen is located in northeast Scotland and it's not unique because you can walk in daylight at 11pm but because the main street it's lined with granite buildings that turns it into a unique architectural gem in Europe. This cosmopolitan and connected city features long sandy beaches, perfect for surfing, stretching to the dunes to the north and giant cliffs to the south. Discover the two old towns-Old Aberdeen with cobbled streets and where its first university was founded. The second old town is the fishing quarter of Footdee, locally known as Fittie. Little colorful cottages, gardens plenty of multicolor flowerbeds and eccentric decorations give the city its seafaring soul.
Natural Scottish beauty
As many other medieval cities, Aberdeen has a seemingly-random layout with the mile-long Union Street dividing the city center. You can enjoy a stunning coastline, pretty seaside towns nearby, old distilleries, ancient castles around the area and natural rugged beauty by the cliffs. Maybe you are lucky and can spot a dolphin as the waters of Aberdeen Harbor and along the Banffshire is their favorite place to play! Enjoy a great getaway and choose outdoor activities that will turn your stay into a memorable one.
Travelers and activities
Aberdeen for architecture lovers
From the 18th to the 20th century, great buildings were constructed due to the prosperity of the town. Aberdeen it's famous for its distinctive Neoclassical, Gothic and Scottish Baronial. But that's not all! Medieval buildings use to be made with wood, but after several fires, the city decided to rebuild everything just using local stone quarried in and around the city. Sparkling buildings in the sunshine and gloomy on a cloudy day, but still impressive. After the 1960s, the stonework improved and now we can see ornately-carved granite such as at Marischal College.
Aberdeen for medieval castles lovers
Aberdeenshire is known as "Scotland's Castle Country" because of its 260 castles. You can now discover 19 of them on Scotland's Castle Trail. Aberdeen is the perfect base to explore the castles around the area in 6 days. You can tailor your own itinerary. Starting at Dunnottar Castle you can continue to Castle Fraser, near Sauchen. On the third day you can visit Fyvie Castle, followed by Duff House on the fourth. Leith hall and Braemar will be the last ones. You can even spend a night in one of them and celebrate a special romantic occasion or a family vacation! Pick your castle and feel like royalty!
"Aberdeen City and Shire has over 52 golf clubs. That makes one for every week of the year!"
Top 5 travel tips in Aberdeen
1. Get a Scottish taste
Sample the world famous Aberdeen Angus beef. Try the traditional and delicious shortbread made in Hunty or sip a famous Brewdog beer. The clean waters of the Scottish rivers are home to delicious salmon and trout as well as seafood landed in the harbors every day. Eat local produce at the best restaurants and pubs, quaint deli cafes and finish it with a shot of the finest Aberdeen Whisky. While in Aberdeen and Aberdeenshire you are never too far from a Michelin worthy eatery! There are 9 dotting the Michelin Guide map.
2. The most wonderful time of the year
Can't wait for Christmas to come? The bright lights shoot and crackle across a jet black sky at Aberdeen Fireworks Night during the Winter Festival. Tumble to a magical Winter Wonderland at the Christmas Village and feel the festive spirit around the city. When getting closer to Christmas, join the parade of bands down Union Street at the Christmas Lights Switch On Parade. Find the perfect Christmas gift or just wait until January and hit the main street, the Trinity center, the Bon Accord & St Nicholas center and the Academy for a great bargain!
3. Explore the Aberdeenshire Coastal Walk
Over 165 miles of stunning views, spectacular little towns, paradise beaches and plenty of wildlife along the way. Go on for 4 days and stop at St.Cyrus and Stonehaven on the first day and visit the ruined Dunnottar castle. The second day you will see the perfect-picture spots on the coast north of Aberdeen. The third day you will explore the major fishing port of Fraserburgh and the fourth and last one, you can visit the three charming towns of Macduff, Banff and Portsoy.
4. Join in an event
There are several events running through the year. No matter when you decide to stay in Aberdeen, there is always a festival or event going on. Music concerts with great bands, Art Fairs or hilarious comedies to share a laugh. Spend a family day out at Stonehaven's habor and enter the sandcastle competition or the raft races. And for the sporty ones, the Great Aberdeen Run is the chance to get on your feet and go the extra mile joining the 10k run or the half marathon. But those are not the only sports! The Highland Games showcase traditional sports, pipe bands, tug-o-war and Highland dancing! Come and celebrate ancient traditions and the new ones coming up every year.
5. We all have a sweet tooth!
Whenever you need to satisfy your cravings or just want to indulge yourself after a long day, there are great coffee spots bringing counters full of delicious cupcakes, trays full of lavish layers and impressive decorations that will even tempt the most healthier eaters! Summer days are not complete without the famous whippy ice-cream by the beach or tempting ice cream creations you will not be able to resist. Satisfy your needs with all these local and mouth-watering delicacies. You can be sure that the stacked shelves of classic sweets will catch your eye too!
FAQs: Vacation Rentals in Aberdeen
How much do the vacation rentals in Aberdeen cost on average?
Aberdeen is the city in the United Kingdom that offers the lowest prices, with an annual average of only $130.56 per night during 2020.
During which months are vacation rentals cheaper in Aberdeen?
According to our 2020 data, the months that allow you to save the most in Aberdeen are March, January and February, with average prices of $111.68, $111.92, and $113.92, respectively.
When are vacation rentals more expensive in Aberdeen?
Following the data observed in 2020, costs per night for accommodation here are usually higher, on average, during the months of October ($165.61), July ($149.39), and June ($133.49).
Is Aberdeen a good location for a last-minute getaway?
Here, last-minute travelers are welcome, because the average availability in Aberdeen is 64%, which is above average for the United Kingdom, according to data from 2020.
When are more vacation rentals available?
The months that offer the most accommodation options are, on average, November (with an availability of 71.75%), April (71.5%), and May (71.2%), according to the trends observed in 2020.
When are there fewer vacation rental options available in Aberdeen?
The months with the lowest properties available in Aberdeen are, in order, January, August, and February with respective average availability figures of 55%, 57.4%, and 58.8%, based on data collected in 2020.
How many rentals are there in Aberdeen?
In Aberdeen we have an extensive catalogue of approximately 270 properties, with options to suit everyone, thanks to our 12 local and international providers.
Vacation destinations nearby
Holidu compares hundreds of websites to find your perfect holiday rental for the best price.