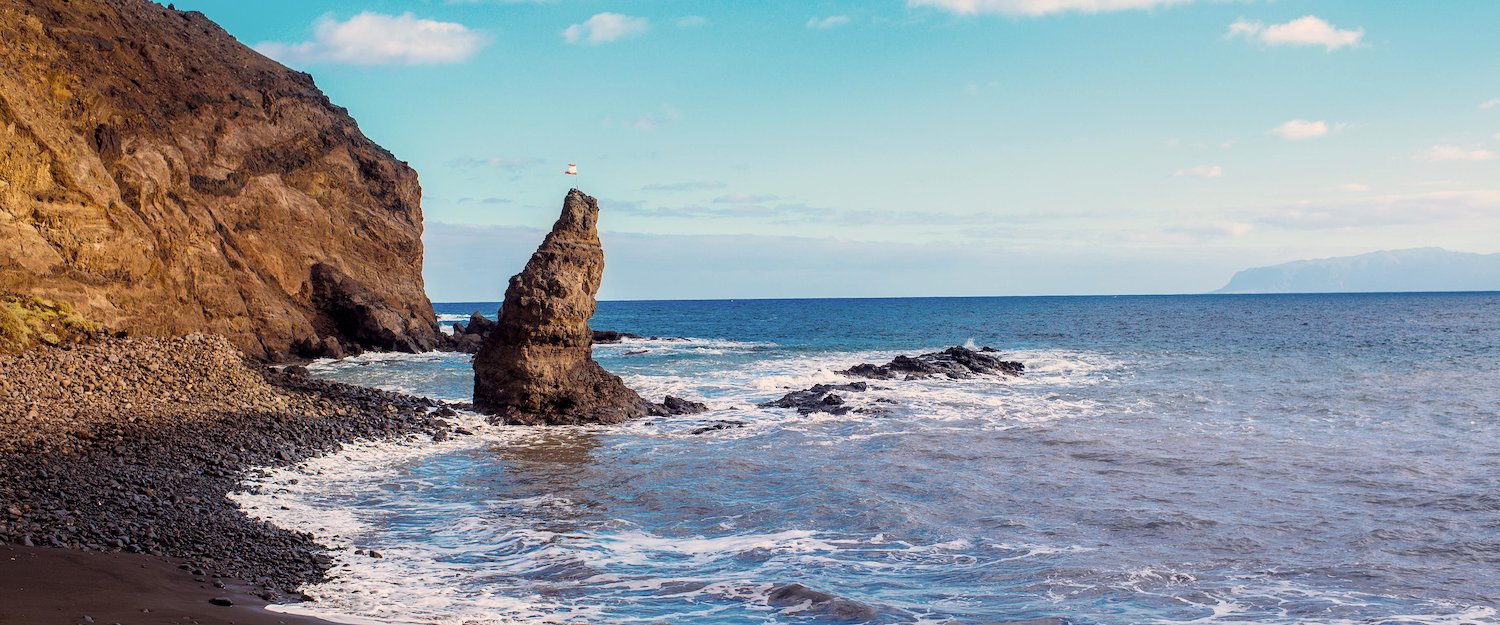 Vacation Rentals in La Gomera
Start comparing over 150727 rentals in La Gomera and book at the best price!
Popular Vacation Rentals in La Gomera
Vacation rentals with free cancellation
Vacation Rentals in La Gomera
Pet-friendly Vacation Rentals
Vacation Rentals with Pool
Vacation Rentals with Internet
Find Vacation Rentals in La Gomera
Highlights La Gomera
Visit the basalt columns of the natural monument "Los Órganos
Garajonay National Park with "Chorros de Epina" medicinal spring
Viewpoint on the "Degollada de Peraza" mountain pass
Viewpoint "Miradores de Los Roques"
Excursion to the idyllic village of Agulo
Most popular in La Gomera
Prices and availability
Prices
February
March
April
May
June
July
Average price per week
Availabilities
February
March
April
May
June
July
Percentage of available rentals
Vacation rentals in La Gomera
Holiday accommodations surrounded by a varied landscape
A holiday on La Gomera, thanks to its varied landscape structure, allows you to book exactly the type of holiday accommodation that suits you best. For a holiday close to the city with the whole family, for example, choose a spacious vacation rental with pool and garden in the capital San Sebástian de La Gomera. To spend a relaxing holiday for two, we recommend a quiet and spacious apartment, from whose balcony an unobstructed view of the surrounding mountains awaits you. A comfortably furnished apartment with terrace and direct sea connection is on La Gomera again the ideal choice for relaxed holidays with good friends.
Holidays in La Gomera
Location and orientation
Spanish Island in the Atlantic Ocean
The Spanish island La Gomera is the second smallest of the seven main islands of the Canary archipelago, which belongs to Spain. Located in the middle of the Atlantic Ocean, La Gomera with its capital San Sebástian de La Gomera is about 1300 kilometres from the Spanish mainland and about 300 kilometres from the African mainland. The nearest ferry port to Los Cristianos is on the neighbouring Canary Island of Tenerife and is a popular connection point between the two towns. La Gomera is of volcanic origin and geologically consists mainly of cooled lava rock, yellow and red tuff as well as basalt, which can be admired in the interesting soil structure of notch and trough valleys. Due to the extreme differences in altitude of the respective insect levels, La Gomera, together with the mountain of the same name in the Garajonay National Park, has several vegetation zones which, depending on their location, are interspersed with evergreen laurel forests, various types of mixed heathland forest, barren shrubs and frugal saltwater plants.
"Christopher Columbus made his last stop at La Gomera before setting off on his journey to India on 6 September 1492, where he discovered America."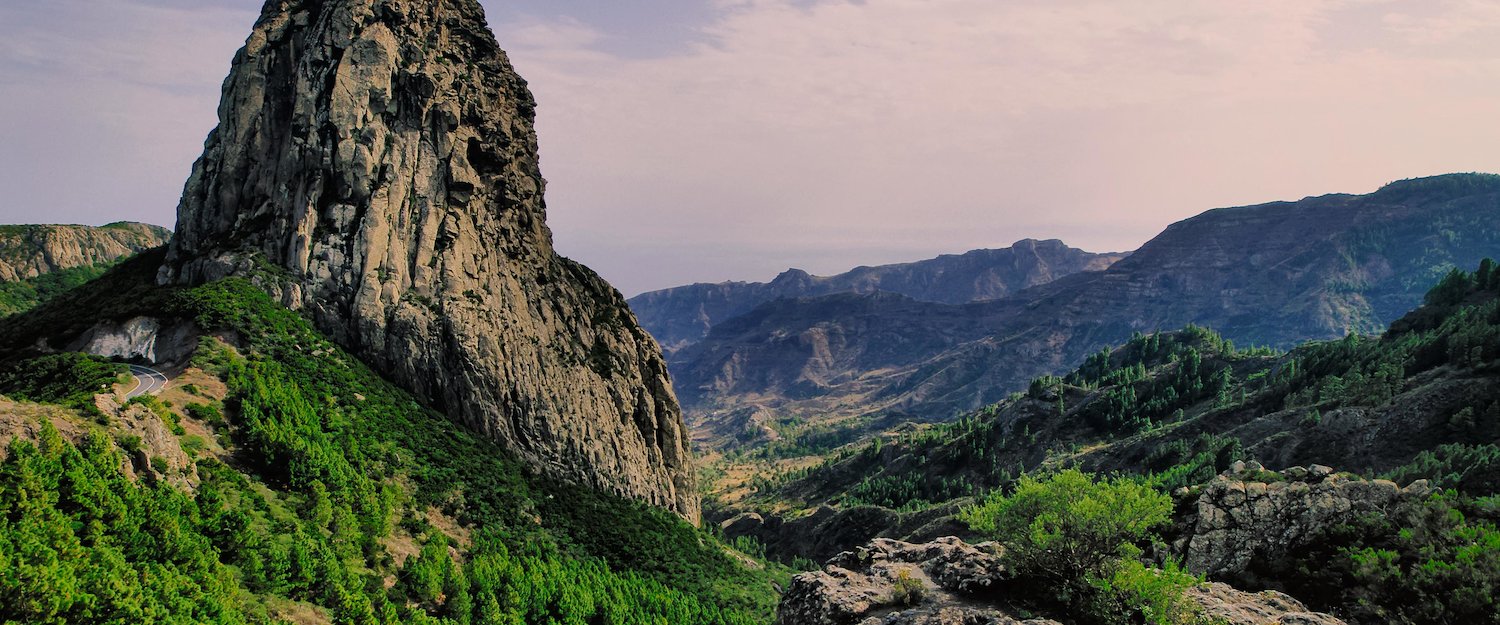 Travelers and Activities
Volcano island for nature-loving explorers
La Gomera is one of the oldest Canary Islands with around eleven million years of history. Even though the last volcanic eruption was two million years ago, as a nature enthusiast you can still see the volcanic origins of the vegetation-rich Canary Island in many places during an inspiring holiday on La Gomera. The typical landscape structure of the volcanic island is most evident in the cooled eruptive rocks of ash tuff, lapillite tuff and porous lava that make up the typical appearance of the island near your vacation rental on the coast of Los Órganos. The individual climate zones caused by differences in altitude represent a further highlight of the diverse island due to their diverse vegetation areas. Where in the swampy north from a height of 500 meters juicy green ferns grow together to a partly man-high thicket, in the rain-poor southern part water-storing thickleaf plants dominate the landscape, as they are otherwise only native to desert-like surroundings. But not only nature shows its special side on La Gomera around your rented holiday home. One of the cultural characteristics of the native population called "Gomeros" is "El Silbo", the worldwide unique whistle language which already served the natives because of its simplicity to far-reaching communication. Once placed on the list of cultural assets worthy of protection, "El Silbo" is now once again taught as a compulsory subject at La Gomera's schools and has become an integral part of local communication.
Top 5 travel tips
1st natural monument Los Órganos
An impressive natural wonder is the natural monument Los Órganos, a number of organ-shaped basalt columns visible only from the sea. The "organ pipes" stretch about 200 meters along a rock wall at the cliff of Punta de las Salinas near Playa de Vallehermoso and rise 80 meters high from the sea. On a beautiful excursion with a ship around the island you can admire the impressive monument created millions of years ago by nature.
2nd source Chorros de Epina
At the edge of the mystical laurel forest of El Cedro in the Garajonay National Park lies the Chorros de Epina spring, whose water is said to have a magical effect. On the one hand it is supposed to alleviate illnesses, on the other hand the water is supposed to fulfil women's desire for love if it is drunk from the 6 springs from left to right in turn. This popular place is visited in summer not only by holidaymakers, but above all by locals who spend a cosy day with their families at the spring, grilling and taking home the healthy bottled water.
3rd Pass Degollada de Peraza
On the Degollada de Peraza pass, 900 metres above sea level, lies the viewpoint of the same name, which offers a breathtaking view of the Barranco de las Lajas gorge to the north. Legend has it that the viewing platform got its name from the island count Hernán Peraza, who was killed in a nearby cave because of his love for Princess Iballa. Instead of the cave, which is steeped in history, interested visitors can visit a stable today. The walk from the vantage point to the small town of San Sebastián is also particularly beautiful.
4. Miradores de Los Roques/strong

You should not miss the viewpoint Miradores de Los Roques. Five large boulders of magma, which never penetrated the surface, stand at the entrance to Garajonay National Park. The accompanying outlook is sensational.

5. Place of interest Agulo

Also worth seeing is the small village Agulo. It is located about half an hour by car from the capital and enchants with its idyllic location and unique beauty. The historic town centre is still preserved and the location on a natural platform offers a breathtaking view of the Teide on the neighbouring island of Tenerife.
FAQs: Vacation Rentals in La Gomera
On average, what was the cost for vacation rentals in La Gomera in 2020, during the period hit by the pandemic?
La Gomera is the destination in Spain that offers the lowest prices, with an annual average of only $93.68 per night during 2020.
Which months allow you to save the most on vacation rentals?
]If you are looking to get the most out of your money, the most budget-friendly months to visit La Gomera are September ($88.41 the average per night for accommodation), April ($88.97), and October ($89.81).
In which months is it more expensive to rent a vacation rental in La Gomera?
When it comes to looking for a vacation rental in La Gomera, the months that cost the most are, in order of highest to lowest, June, July and February, with average prices per night of $101.5, $98.78, and $97.27, respectively.
Are there usually many vacation rentals available in La Gomera?
Considering the data observed in 2020, it is an excellent destination for a last-minute escape, since it has an average annual availablity of 59%, which is relatively high.
What are the best months for a spontaneous getaway?
The best months to find available accommodation in La Gomera are May (the average amount of properties that are available reached 81.2% of the total in 2020), June (74.5%), and April (69.25%).
Which months is it more difficult to find available vacation rentals?
The month with the highest average booked rental figures is February (only 36.4% of properties were available on average in 2020). Followed by August (39.8%), and January (43.5%).
How many vacation rentals does Holidu have in La Gomera?
Our inventory features around 710 properties from 24 partners, giving you plenty of choice when searching for your next dream vacation rental!
Vacation destinations nearby
Holidu compares hundreds of websites to find your perfect holiday rental for the best price.