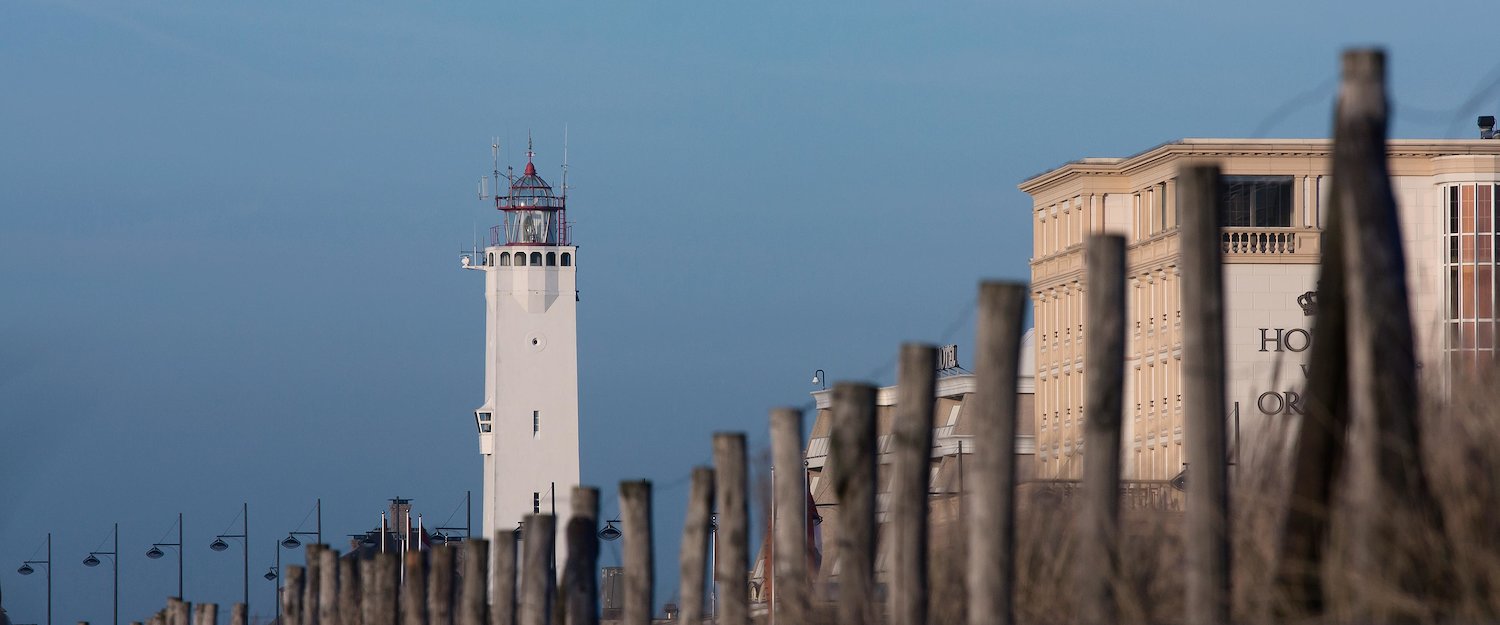 Vacation Rentals in Noordwijk
Start comparing over 159 rentals in Noordwijk and book at the best price!
Best vacation rental deals in Noordwijk
Vacation rentals with free cancellation
Vacation Rentals in Noordwijk
Pet-friendly Vacation Rentals
Vacation Rentals with Pool
Vacation Rentals with Internet
Find Vacation Rentals in Noordwijk
Highlights Noordwijk
Family-friendly holiday region
Ideal destination for cyclists and water sports enthusiasts
History to touch
13 kilometres of sandy beach
Most popular in Noordwijk
Prices and availability
Prices
November
December
January
February
March
April
Oct 23 - Oct 30
$214 per night
Oct 30 - Nov 06
$213 per night
Nov 06 - Nov 13
$214 per night
Nov 13 - Nov 20
$207 per night
Nov 20 - Nov 27
$200 per night
Nov 27 - Dec 04
$205 per night
Dec 04 - Dec 11
$215 per night
Dec 11 - Dec 18
$219 per night
Dec 18 - Dec 25
$216 per night
Dec 25 - Jan 01
$233 per night
Jan 01 - Jan 08
$268 per night
Jan 08 - Jan 15
$251 per night
Jan 15 - Jan 22
$216 per night
Jan 22 - Jan 29
$224 per night
Jan 29 - Feb 05
$236 per night
Feb 05 - Feb 12
$237 per night
Feb 12 - Feb 19
$236 per night
Feb 19 - Feb 26
$243 per night
Feb 26 - Mar 05
$246 per night
Mar 05 - Mar 12
$240 per night
Mar 12 - Mar 19
$236 per night
Mar 19 - Mar 26
$247 per night
Mar 26 - Apr 02
$252 per night
Apr 02 - Apr 09
$243 per night
Average price per week
Availabilities
November
December
January
February
March
April
Percentage of available rentals
Holiday homes in Noordwijk
Holiday on the coast
If you are looking for a holiday home in Noordwijk, the Netherlands, you will find what you are looking for in the immediate vicinity of the coastline. You will have a particularly beautiful stay on Koningin Wilhelmina Boulevard and along Koningin Astrid Boulevard, where you can pitch your tents in modern holiday flats and apartments while enjoying the undisturbed sea view of the North Sea. In addition, you benefit from the walking distance to the numerous restaurants and shopping facilities in the city centre.
Peace and relaxation in the green hinterland
If you like it a little quieter, then a holiday home in the holiday village northwest of Noordwijk is ideal for you. Most holiday homes offer more than enough space for the whole family or a holiday with larger groups. In addition, there are the generously proportioned plots typical of the Netherlands, which are ideal for holidays with children and the family dog. Also the long sandy beach is only a stone's throw away from the accommodation.
Right between Katwijk and Zandvoort, in the province of South Holland, lies Nordwijk in the heart of the Bollenstreek. Noordwijk is also called - tulip town. A holiday in one of the romantic holiday apartments promises to be unique.
Holiday in Noordwijk
Travelers and Activities
Active holiday at the North Sea
Noordwijk is a paradise for active holidaymakers, as there are numerous local activities on both water and land. While experienced kitesurfers and windsurfers enjoy the stiff sea breeze and the challenging waves, novices will explore the adventure of surfing under the guidance of competent guides. Alternatively, you can explore the region around the Dutch resort on dry feet, either with your hiking boots on or by bike. A well-developed network of cycling and hiking trails awaits you on site, leading you either along the wild and romantic coast with its dunes or deep into the idyllic hinterland. Even if you want to go on a tour at short notice, this is not a problem because Noordwijk offers a wide selection of rental bikes, ranging from trekking bikes to mountain bikes and e-bikes.
Noordwijk for families
The 13 kilometre long and up to 60 metre wide sandy beach alone makes Noordwijk a paradise for families who want to relax on the North Sea as part of a beach and bathing holiday. Thanks to the shallow shore areas, even the little ones can have fun swimming in the waves. Those who are tired of sunbathing, building sandcastles and splashing around can pay a visit to the Adventure Park, which also has a trampoline course and an 18-hole miniature golf course. And if the weather doesn't play along, the KidsZoo indoor playground is a good alternative.
"Did you know that Noordwijk is known as Europe's flower spa because of its large bulb and tulip fields?"
Things to know
Best travel time
As soon as the spring storms have passed, the travel season on the Dutch North Sea coast begins at the end of May, when moderate winds and up to seven hours of sunshine per day attract surfers in particular to Noordwijk. However, the main season for bathing tourists extends from the summer months of June to August, when mercury frequently exceeds the 25 degree mark and the North Sea warms up to a refreshing bathing temperature of around 18 degrees Celsius. Nature lovers can also book their holiday home in Noordwijk for October, especially as the coast presents itself from its wildly romantic side at this time of year.
Regular events
The programme of events in Noordwijk is characterised by various highlights such as the "Bloemencorso van de Bollenstreek" in April. This is one of the world's longest and most beautiful flower parades, especially as the 20 or so floats and countless groups of feet set off from Noordwijk on a 40 kilometre tour to Haarlem. Further highlights are the sign festival in June, the art festival "Art in Diun" in the picturesque dunes as well as the "Opera by the Sea", known far beyond the borders of the region, in the course of which classics from all over the world are performed in the open air.
Top 5 travel tips
1. Ready for Take-off
In the Netherlands it rarely goes high. In any case, this is possible within the framework of a visit to the Space Expo Visitor Centre of the European Space Agency (ESA). Not far from your holiday home in Noorwijk, space fans big and small will get answers about what a black hole is, what satellites do and how the launch of an Ariane rocket takes place in the simulator.
2nd Visit to the Atlantic Wall Museum
The Second World War also left its mark on the idyllic coast of Noordwijk. Visit the well-preserved bunkers and gun batteries of the Atlantic Wall and dive into this dark chapter of Dutch-German history not far from your apartment in the town centre.
3. An exciting journey into the past
If you want to travel a little further back in time, visit Archeon Park, which takes you from prehistory to the time of Roman settlement and back to the Middle Ages. Adventurous guests can also try their hand at paddling with a Stone Age dugout canoe and simulated hunting with a real spear. You can also watch gladiators and craftsmen at work.
4. Feeling good in the wellness oasis
In the wellness facility "Aqua & Sauna Oranje" you can let go of your everyday stress. Relax on more than 1,500 square metres in one of the warm thermal pools, sweat in the sauna or treat yourself to a massage that revitalises tired muscles.
5. Noordwijk from above
The climb to the 40 metre high tower of the Oude Jeroenskerk in the Binnen district is well worth it, because once you have climbed the 110 steps you can enjoy a breathtaking view of the village, the lush green hinterland and the undulating North Sea.
FAQs: Vacation Rentals in Noordwijk
How much does it cost to book a vacation rental in Noordwijk?
The corona crisis strongly impacted travel in 2020. Last year, rentals in this destination had an annual average price of around $200.07 per night.
During which months are vacation rentals cheaper in Noordwijk?
According to our 2020 data, the months with the cheapest prices in Noordwijk are January, February and March, with average prices of $144.4, $153.42, and $160.35, respectively.
When are vacation rentals more expensive in Noordwijk?
In 2020, the month that had the highest annual average in Noordwijk was August, with an average price of $255.96 per night. This was followed by July, with an average of $236.56, and May, with $224.12.
Do I need to plan a trip to Noordwijk well in advance?
If you decide to put Noordwijk on your bucket list, we suggest planning your visit ahead of time because it is usually very high in demand, with an annual average of 73% of rentals booked in the year 2020.
Which months offer the highest availability?
In 2020, the months with the largest number of available properties of the year in Noordwijk were January, December and November, with average availabilities of 47%, 38%, and 36.75%, respectively.
When will it be harder to find an available vacation rental in Noordwijk?
According to data from 2020, the months when it is most difficult to find accommodation in Noordwijk are, in order, July (with 9% of available rentals), August (11.8%), and June (14.5%).
How many rentals does Holidu have in Noordwijk?
In Noordwijk we offer you a comprehensive catalogue of approximately 400 properties, with options of all kinds, thanks to our 17 local and international providers.
Vacation destinations nearby
Holidu compares hundreds of websites to find your perfect holiday rental for the best price.