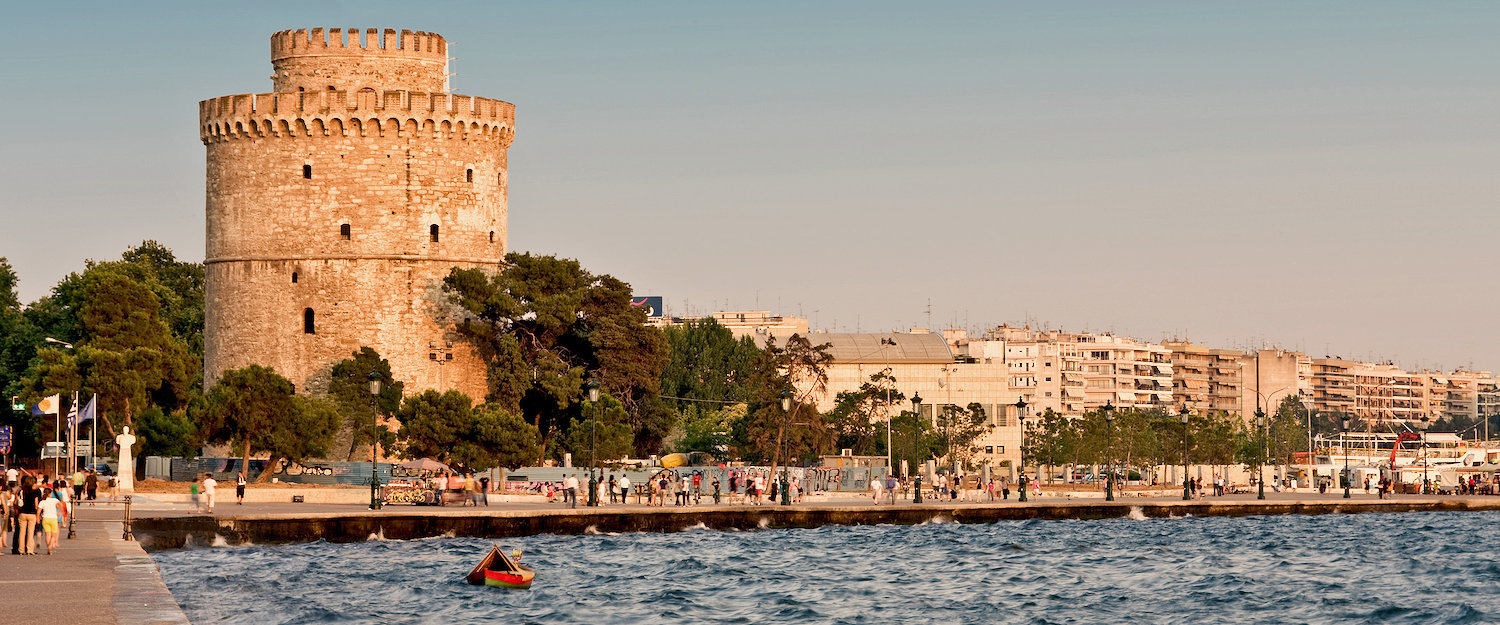 Vacation Rentals in Thessaloniki
Start comparing over 267 rentals in Thessaloniki and book at the best price!
Popular Vacation Rentals in Thessaloniki
Vacation rentals with free cancellation
Vacation Rentals in Thessaloniki
Pet-friendly Vacation Rentals
Vacation Rentals with Internet
Vacation Rentals with Air Conditioning
Find Vacation Rentals in Thessaloniki
Highlights Thessaloniki
Museum of Contemporary Art
Landmark "White Tower"
Thessaloniki Biennale of Contemporary Art
Speciality Bougatsa
Pleasant temperatures
Most popular in Thessaloniki
Prices and availability
Prices
November
December
January
February
March
April
Oct 23 - Oct 30
$94 per night
Oct 30 - Nov 06
$93 per night
Nov 06 - Nov 13
$93 per night
Nov 13 - Nov 20
$107 per night
Nov 20 - Nov 27
$116 per night
Nov 27 - Dec 04
$98 per night
Dec 04 - Dec 11
$94 per night
Dec 11 - Dec 18
$104 per night
Dec 18 - Dec 25
$106 per night
Dec 25 - Jan 01
$107 per night
Jan 01 - Jan 08
$103 per night
Jan 08 - Jan 15
$95 per night
Jan 15 - Jan 22
$97 per night
Jan 22 - Jan 29
$114 per night
Jan 29 - Feb 05
$146 per night
Feb 05 - Feb 12
$129 per night
Feb 12 - Feb 19
$88 per night
Feb 19 - Feb 26
$84 per night
Feb 26 - Mar 05
$107 per night
Mar 05 - Mar 12
$124 per night
Mar 12 - Mar 19
$100 per night
Mar 19 - Mar 26
$84 per night
Mar 26 - Apr 02
$105 per night
Apr 02 - Apr 09
$112 per night
Average price per week
Availabilities
November
December
January
February
March
April
Percentage of available rentals
Vacation rentals in Thessaloniki
A city for culture lovers
In Thessaloniki you will find numerous holiday apartments in the middle of the centre, from where you can reach the ancient buildings and museums in just a few steps. You will find a vacation rental a little outside the house, directly by the sea, where you can enjoy the breathtaking view of the coastline already during breakfast on the terrace.
Best equipment for comfortable holidays
The holiday accommodations in Thessaloniki offer a lot of cosiness inside and often an open space outside, like a garden or a terrace, where you can relax in the best way. Some accommodations even have a pool that invites you to jump into the cool water. If you arrive without a car, you can use the shuttle service from the landlord.
Holidays in Thessaloniki
Location and orientation
Vacation in the second largest city of the country
Thessaloniki is the capital of Central Macedonia in Greece. The town is located on the foothills of the Chortiatis and the Thermaic Gulf. Here you will find a large port offering ferry connections to the Aegean Sea.
Ideal combination of bathing and cultural holidays
Due to the coastal location, you will not have to miss out on relaxing hours by the sea in this cultural city. The beaches, however, are all a little outside the centre, especially to the south. The most beautiful beaches in the immediate vicinity are the Epanomi and the Agia Triada beaches. Here you will find an excellent tourist infrastructure and also some quieter places.
Top 3 travel tips
1. Admire art in the museum
Visit the State Museum of Contemporary Art, which is housed in the Lazarist Monastery. It presents a collection by the Russian avant-garde artist George Costakis as well as works by Greek artists such as Joannis Avramidis. The museum's collection is so famous that parts of it are repeatedly lent out for international exhibitions, such as in Berlin or Vienna.
2. Walk to the landmark of the city
On the promenade you will find the "White Tower", which used to be part of the city fortifications. It is still unclear whether the tower was built by the Turks or the Venetians. However, the year of construction of the building, which was formerly used as a prison, is estimated at 1430. The 33 metre high tower houses the Byzantine Museum. You will also find a café and a viewing platform in the landmark of Thessaloniki.
3. Visit interesting festivals
Every year, Thessaloniki hosts an international film festival of supra-regional importance, which has become the city's most important cultural event. The State Museum of Contemporary Art also hosts the Thessaloniki Biennale of Contemporary Art every year, which attracts numerous visitors.
"The city of Thessaloniki was already mentioned in the Bible. It has been a UNESCO World Heritage Site since 1988."
Things to know
Try the speciality of the city
Bougatsa is a puff pastry dessert that is only offered in and around Thessaloniki. The Greek pastries are available in sweet as well as spicy variations, for example filled with minced meat, cheese or spinach. As a dessert, bougatsa is often filled with semolina pudding and refined with cinnamon and icing sugar.
Enjoy pleasant temperatures
The climate in Thessaloniki is Mediterranean, but a little cooler than in southern Greece due to its proximity to the Balkans. For this reason you will experience here less brooding hot summers. In winter, cold air can also break in with ground frost and snowfall.
FAQs: Vacation Rentals in Thessaloniki
How much does it cost to book a vacation rental in Thessaloniki?
Considering the average cost of $100.37 per night, Thessaloniki lies at the lower end of the price range for vacation rentals in Greece.
During which months are vacation rentals cheaper in Thessaloniki?
Travelers who want to be budget-friendly should visit Thessaloniki in October, December, and November, which are the months that offer the most discount, with average prices of $85.4, $85.52, and $89.02 per night, respectively, based on data collected in 2020.
When are vacation rentals more expensive in Thessaloniki?
It can be concluded, by analyzing the data from the year 2020, that costs per night for accommodation here are usually higher, on average, during the months of June ($118.18), May ($117.11), and July ($110.18).
Is Thessaloniki a good location for a last-minute getaway?
When planning a vacation to Thessaloniki, we recommend you to plan ahead as 46% of rentals are usually booked, according to last year's data.
When are more vacation rentals available?
The most available months are, on average, May (with an availability of 66%), April (63%), and June (63%), according to the trends observed in 2020.
When are fewer rentals available in Thessaloniki?
According to data from 2020, the months when it is most difficult to find accommodation in Thessaloniki are, in order, February (with 35.8% of available rentals), January (39%), and October (47.8%).
How many rentals does Holidu have in Thessaloniki?
We have grouped together the offers from 8 different partners in Thessaloniki, so we can offer you around 1100 properties. You're going to have a hard time choosing your favorite!
Vacation destinations nearby
Holidu compares hundreds of websites to find your perfect holiday rental for the best price.