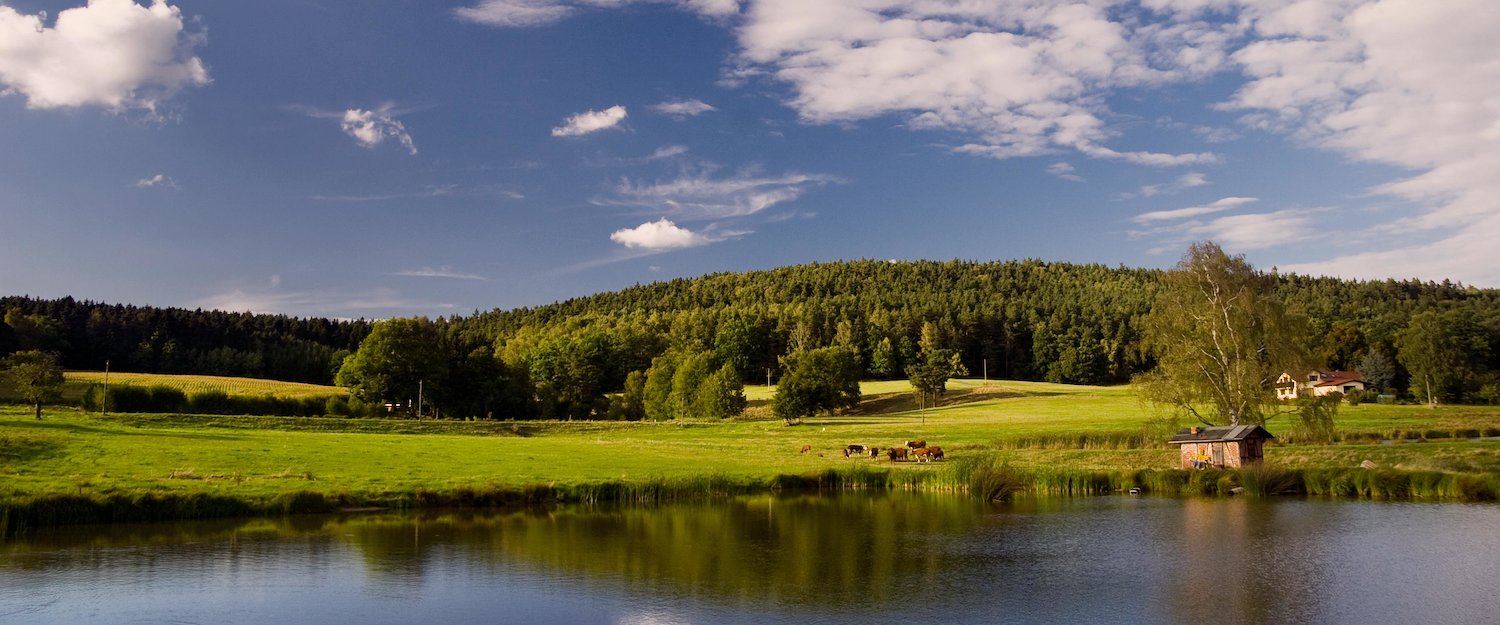 Vacation Rentals in Thuringia
Start comparing over 725 rentals in Thuringia and book at the best price!
Popular Vacation Rentals in Thuringia
Vacation rentals with free cancellation
Vacation Rentals in Thuringia
Pet-friendly Vacation Rentals
Vacation Rentals with Pool
Vacation Rentals with Internet
Find Vacation Rentals in Thuringia
Highlights Thuringia
Holiday region with multi-faceted landscapes
Numerous sights of the UNESCO World Heritage Site
Historical places of creation of Goethe and Schiller
Places of Activity of the Reformer Martin Luther
Adventurous leisure fun for families
Winter sports in the Thuringian Forest
Most popular in Thuringia
Prices and availability
Prices
November
December
January
February
March
Oct 09 - Oct 16
$120 per night
Oct 16 - Oct 23
$121 per night
Oct 23 - Oct 30
$120 per night
Oct 30 - Nov 06
$121 per night
Nov 06 - Nov 13
$121 per night
Nov 13 - Nov 20
$119 per night
Nov 20 - Nov 27
$120 per night
Nov 27 - Dec 04
$121 per night
Dec 04 - Dec 11
$122 per night
Dec 11 - Dec 18
$123 per night
Dec 18 - Dec 25
$125 per night
Dec 25 - Jan 01
$129 per night
Jan 01 - Jan 08
$131 per night
Jan 08 - Jan 15
$131 per night
Jan 15 - Jan 22
$132 per night
Jan 22 - Jan 29
$133 per night
Jan 29 - Feb 05
$129 per night
Feb 05 - Feb 12
$128 per night
Feb 12 - Feb 19
$128 per night
Feb 19 - Feb 26
$127 per night
Feb 26 - Mar 05
$129 per night
Mar 05 - Mar 12
$129 per night
Mar 12 - Mar 19
$129 per night
Mar 19 - Mar 26
$131 per night
Average price per week
Availabilities
November
December
January
February
March
Percentage of available rentals
Vacation rentals in Thuringia
Fabulous accommodations in dreamlike nature
Magnificent forests, gentle mountains and enchanting reservoirs are first-class conditions for a relaxing family holiday or for active days in the middle of the unmistakable landscape. In the southern Thuringian Forest you will find a multitude of hiking trails and can practice skiing during the cold season. Here you live for example in the national park Hainich in a holiday house or a apartment in Bad Langensalza, in Meiningen or Sonneberg. In the southeast you reside in a chalet in the holiday region Thüringer Meer on the banks of the Saale. In villages such as Bad Lobenstein or Bad Blankenburg, imposing dams and bathing areas await you.
Attractive vacation rentals in a culturally influenced environment
A wealth of sights awaits you in Thuringia's cities, surrounding your vacation rental or apartment. Here you will experience literary history, reformations and craftsmanship up close. Travellers who rent a townhouse or apartment in Weimar live in the immediate vicinity of numerous UNESCO World Heritage Sites. Medieval flair awaits you in the Schmalkalden specialist workshop, the weapons town of Suhl or the imperial town of Mühlhausen. In addition, you can visit museums and castles in Gera, Eisenach or Erfurt or enjoy a leisurely stroll through the city.
Holidays in Thuringia
Location and orientation
Central German Federal State
Surrounded by the states of Saxony in the east, Bavaria in the south, Hesse and Lower Saxony in the west and Saxony-Anhalt in the north, the Free State of Thuringia covers an area of around 16,000 square kilometres. The region has more than 2.2 million inhabitants, most of whom live in the conurbations of the state capital Erfurt, Jena, Gera and Weimar.
Geographical features
The landscape of Thuringia is very varied. In the centre of the region runs the fertile Thuringian basin, which is used for agriculture. The Thuringian Forest expands in a southerly direction, which merges into the Thuringian Slate Mountains in the east. In the north-east of Thuringia extends the Harz Mountains, which are surrounded by the Goldenen Aue valley area and the hilly landscape of Eichsfeld.
Travelers and Activities
Pleasant family holiday
Surrounded by forests and family-friendly hiking and cycling trails, you will spend peaceful and exciting days in Thuringia. For a variety of leisure activities you will find numerous adventure pools, indoor playgrounds, zoos and child-friendly guided tours of the regional museums. The leisure and miniature park "mini-a-thür" in Ruhla shows Thuringia in a small format and offers fun on the adventure playground and the summer toboggan run. Equally interesting is a visit to the Gaudipark in Jena or the Rumpelburg children's adventure world in Bad Langensalza.
Winter sports in the snowy landscape
Winter sports enthusiasts get their money's worth in the Thuringian Forest. The snow-covered low mountain range offers a number of ski and toboggan runs that are also suitable for inexperienced athletes and children. Among the attractions are the freestyle ski area in Heubach, which offers snowboarders a 600-metre-long piste with various stations, or the Ski Arena Silbersattel in Steinach. At an altitude of up to 840 metres you will find seven downhill slopes with a total length of 4,200 metres. One of Thuringia's highlights is the Rennsteig ski trail, which runs 142 kilometres from Aschersbrück to Brennersgrün in Lehesten. The natural toboggan run in Ilmenau, the ice sports centre in Erfurt, the DKB-Skisport-Halle in Oberhof or the 250 metre long snow tubing slope in Siegmundsburg round off the winter fun.
Things to know
Outstanding World Heritage Treasures
Impressive cultural sites, unique reserves and historical sites in Thuringia are UNESCO World Heritage Sites. Among the natural habitats that are specially protected are the World Natural Heritage Site of the Hainich National Park, which includes the oldest beech forests in Germany, and the two UNESCO biosphere reserves Thüringer Wald and Rhön. The UNESCO World Heritage Site "Classical Weimar" includes 13 sights in honour of world literature. They include the princely tomb, the Duchess Anna Amalia Library, the Roman House and the Wittum Palace. Architecturally, UNESCO honours the World Cultural Heritage Site "Bauhaus and its Sites", which shaped the design of the 20th century. Another highlight of Thuringia is the World Cultural Heritage Site Wartburg in Eisenach.
In the footsteps of Goethe and Schiller
Two friends and geniuses of the 19th century chose Thuringia as their home and coined the term Weimar Classicism here. As a poet, statesman and artist, Goethe left behind an impressive legacy of his work. The Goethe National Museum in Weimar is home to the permanent exhibition "Lebensfluten-Tatensturm" (Flood of Life - Storm of Action), which contains valuable original exhibits from his life. In addition to numerous monuments, the Goethe Hiking Trail is a highlight that leads over 20 kilometres from Ilmenau to Stützerbach past its places of activity and places of inspiration. The poet, philosopher and physician Friedrich Schiller taught at the University of Jena and is also honoured in several institutions. Especially worth seeing are Schiller's house in Weimar, Schiller's garden house in Jena or the Schiller Museum in Bauerbach.
Home of the Evangelical Lutheran Faith
The fact that 500 years have already passed since Martin Luther presented his 95 theses to the door of the Schlosskirche in Wittenberg gives rise to a great jubilee in 2017. The day of the Reformation still commemorates the work of Martin Luther, who spent some of his most important periods of his life in Thuringia. In a summary of his life he once said about Eisenach: "no city knows me like this". Here he spent his school time from 1497 and preached later in the Georgenkirche. In 1521 he lived for more than 300 days at Wartburg Castle and translated the New Testament into German. Other monuments of Luther in Eisenach are the Nikolaitor and the Luther House. You will encounter the Reformation legacy up close on the 900-kilometre Luther Trail in Thuringia. The 46 stages of the pilgrim path lead through places such as Eisfeld, Gotha or Weida.
"The Saxon Academy of Sciences in Leipzig differentiates Thuringia's dialects into seven regional dialects."
Top 5 travel tips
Baroque Summer Residence
Weimar is home to the UNESCO World Heritage Site Belvedere Castle, which served as the intellectual centre of Weimar Classicism. The property, dating from 1724, has an imposing garden and an orangery and today houses the Museum of Arts and Crafts.
Historical house of worship
The city church St. Peter and Paul in Weimar also belongs to the UNESCO World Heritage. The three-nave church was built in 1498 and still shows the oldest foundations of the city. Particularly worth seeing are the winged altar, the organ gallery and the baroque pulpit.
Time travel in the cultural history of Thuringia
The Museum für Ur- und Frühgeschichte Weimar takes visitors back in time to 400,000 years ago and presents 3,000 archaeological exhibits. Among them are life-size models and original finds, which lead to the beginnings of mankind.
Shattering Memorial
Located northwest of Weimar, the Buchenwald concentration camp of the National Socialists existed between 1937 and 1945. Today the area is an important memorial, which commemorates the violent crimes. In addition to the 139 outdoor areas of the site, the permanent exhibition shows sad eyewitness accounts, biographies and case histories.
Underground
In the south of the Kyffhäuser Mountains in Rottleben is Europe's largest gypsum anhydrite cave, accessible to visitors. The Barbarossa Cave Geopark enables you to discover breathtaking natural spectacles such as the Neptungrotte or the tannery along the 800-metre-long path.
FAQs: Vacation Rentals in Thuringia
How much do you pay, on average, for vacation rentals in Thuringia?
Vacation rentals in Thuringia offer unbeatable prices, costing on average $113.20 per night in 2020, which makes it the most affordable destination in Germany.
What time of year offers, on average, the best vacation rental prices in Thuringia?
According to our data from the previous year, the months that are the cheapest in Thuringia are March, January and May, with average prices of $105.76, $106.46, and $108.24, respectively.
During which months are vacation rentals more expensive in Thuringia?
It can be concluded, by analyzing the data from the year 2020, that costs per night for accommodation here are usually higher, on average, during the months of July ($123.53), August ($122.95), and December ($118.56).
Are there usually many vacation rentals available in Thuringia?
When going on vacation to Thuringia, it is necessary to plan ahead as 64% of rentals are usually booked, according to the data in 2020.
When are more vacation rentals available?
In 2020, the months with the largest number of properties available of the year in Thuringia were January, March and December, with average availabilities of 55%, 52.25%, and 52%, respectively.
When will it be harder to find an available vacation rental in Thuringia?
The month with the highest average booked rental figures is August (only 15.4% of properties were available on average in 2020). Followed by July (18.25%), and October (23%).
How many rentals are there in Thuringia?
In Thuringia we have an extensive catalogue of approximately 2100 properties, with options to suit everyone, thanks to our 25 local and international providers.
Vacation destinations nearby
Holidu compares hundreds of websites to find your perfect holiday rental for the best price.