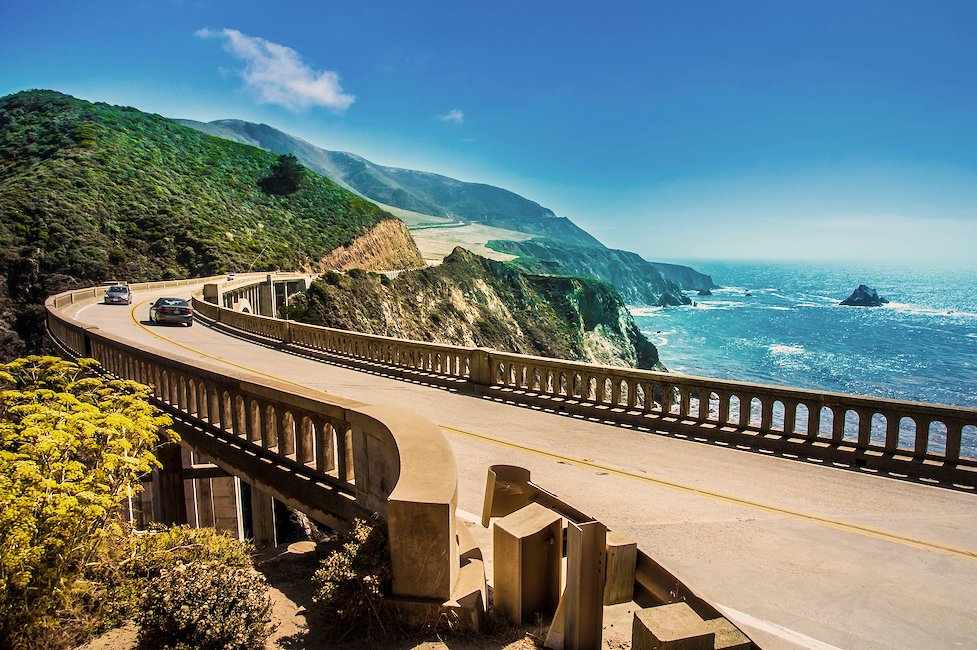 Other holiday ideas and property types in California that might be interesting
Condos and Apartments in California: Most popular destinations
Apartments in California
A wonderful break in the Golden State
In California there are more than 30,000 apartments to choose from. Find yours in the main cities of Los Angeles, Sacramento, San Diego, Santa Monica, Gorda and San Francisco. If you prefer to stay surrounded by nature, book an apartment in the heart of the wild natural mountain-scapes such as the National Forests of El Dorado, Kings Canyon, Yosemite or Lake Tahoe. Rent an apartment in California and enjoy a truly unforgettable vacation!
Fabulous stays in cozy apartments
Find a cozy apartment in the heart of the city, downtown, and be close to fabulous entertainment, great shopping and fabulous beaches. Enjoy open plan kitchens, spacious lounges, comfortable bedrooms and apartments with views, either to the sea of the wild nature of inland properties. Find the apartment that suits your needs. There are splendid apartments for groups, families, couples and solo travelers. Some are in gatex complexes with swimming pools and gardens to enjoy the sunny days of California!
Travelers and activities
California for nature lovers
California landscapes and terrain is a hiker's Arcadia, with a vast diversity of trails and parks to explore. From the majestic valley of Yosemite to the mountainous coastline of Big Sur, the barren Mojave Desert and the jagged hinterland of Solstice Canyon. These natural wonders are a nature lover's paradise and a great opportunity to discover the best hidden gems of California. The Death Valley is also a must when in California! Reach the summit of Mountain Whitney or trek up Runyon Canyon Park in central LA, the locals' favorite. A park to enjoy the city views and the natural landscape at the same time.
California for family Vacations
California is ideal to travel to as a family.You can go to Universal Studios Hollywood, Legoland California Resort and Disneyland Park, the Monterey Bay National Marine Sanctuary to see whales, take a walk on Lake Tahoe or visit the San Diego Zoo. Santa Barbara and Orange County are home to the million-dollar sands of large and splendid beaches.And finally, the national parks around California are great to enjoy lovely days out, walking, exploring and having picnics in the nature.
Did you know California is known as the 'Avocado Capital of the World.'?
Top 7 travel tips in California
1. Get on the San Francisco cable car!
In San Francisco, a leisurely way of moving around the steep streets is getting on the manually operated cable car left in the world! Get on the cable car at Powell and Market until Fisherman's Wharf and enjoy this unique journey, as you take in the urban views.
2. Visit Alcatraz Island, the Rock
One of the most famous prisons in America and popular for the films made about it, Alcatraz Island is a must when in San Francisco. Take the boat to the island and see the cells where Scarface Al Capone was held, the kitchen where the inmates worked and get the audio tour to know more about the wardens, how the prisoners lived and get a feel of what it was like to be in this unique fortress that no one could escape from apart from Frank Morris, Clarence Anglin and John Anglin, who escaped Alcatraz and were never found. Still a mystery...
3. Go to Lake Tahoe
Spend a few days in Lake Tahoe, a large freshwater lake in the Sierra Nevada Mountains, well known for its beaches and ski resorts. On the southwest, there is the Emerald Bay State Parkand on the northeast side, Lake Tahoe Nevada State Park, a gateway to the popular long-distance Tahoe Rim Trail. Amazing, remarkable, mesmerising. No words are enough to describe the beauty of this crystal-clear lake. You have to see it by yourself.
4. The Walk of Fame
Los Angeles and Hollywood are those destinations that people flock to every day to admire the cradle of the seventh art. The Walk of Fame is one of its most renown free attractions. Get a shot next to Clint Eastwood star, touch the slab of Marilyn Monroe and enjoy reading all the names along this mile long avenue stretching between La Brea Ave. and Vine St. If you are a cinema lover you definitely have to see it!
5. The Beaches of the Golden State
Miles of golden sandy beaches, water sports, people rollerblading along the promenade, working out in the outdoor gym areas, you name it! The beaches along California's coastline are part of the daily life of locals and visitors. Go to Santa Monica, Coronado Beach, Moonstone Beach, Salt Creek Beach, Venice Beach or Baker Beach. Spend the day basking in the sun, surfing or just watching people go by. It's time to enjoy sunny California!
6. Hike the Hollywood Sign
Hollywood is where dreams come true. The world famous Hollywood sign is a must when you visit Los Angeles. Take the trail up to take a great shot of this iconic symbol and admire the panoramic views of the city. You can either hike on your own or book an organised tour that will take you.
7. A weekend in Wine Country
California accounts for nearly 90 percent of American wine production. The wines of California are well known and appreciated so why not go for a weekend and spend some time visiting the vineyards of Sonoma or Napa Valley? In Santa Barbara there are more wineries you can visit as well as in Temecula Valley, near San Diego. Enjoy a wine tasting and buy some of the products you prefer. Let's all raise a glass!
FAQs: Condos and Apartments in California
Which types of facilities can you find at the apartments in California?
When looking at the amenities you can find on Holidu, it can be said that the apartments in California offer everything that vacationers need! Here, the apartments generally include a variety of facilities, the most popular being: internet (95%), air-conditioning (61%), and balcony (46%)...What are you waiting for?
How are the apartments rated in California?
On average, the apartments are fairly highly rated. Judging by the Holidu data, 29% of apartments have a rating average of 4.5 stars. This is a relatively high percentage which allows us to confirm that you will without a doubt find the ideal apartment for a wonderful vacation!
Are the apartments in California suitable for family vacations?
Holidu's data reveals that 39% of apartments in California are suitable for families with children, so you won't struggle finding the perfect apartment for you and your family.
Are the apartments in California suitable for travelers and their furry friends?
Of course! In California, 36% of the apartments give you the opportunity to bring along your furry best friend, 20% also have a garden!
Do the apartments in California mostly come with an internet connection?
Certainly! According to last year, 95% of apartments in California have internet connection. So no need to panic, you will be able to access your emails and favorite social media sites at any time!
How much does it cost for apartments in California?
According to the last year, there don't seem to be many apartments in California that are costing less than $100 a night.
Do the apartments in California often come equipped with a fireplace or a pool?
You're in luck! According to Holidu, the apartments in California are ideal for every season. Here, 24% are equipped with a fireplace and 37% a pool.
Are the apartments in California suitable for stays with a large group or rather for a vacation as a small group?
According to the last year, 64% of apartments welcome families of up to four travelers. Approximately 49% of the apartments here have at least two separate bedrooms. This is the ideal destination for a vacation as a small family!
Are Apartments in California luxurious?
Some apartments are, but others aren't as luxurious. So if you are looking for that special accommodation, don't delay in making a reservation because only 37% have a pool, while 61% have AC .
At the apartments in California are you able to have a beautiful view and spend time outside?
46% of apartments have a balcony or terrace, and 25% have a view, but since this does not represent the majority so availability can be selective. If this is a priority for you, you should anticipate a bit more time for research, and use the filters to be sure to find what you are looking for. However, if you like to have lunch or dinner outside, and especially if you like barbecues,31% of the apartments are equipped with them.
Most popular amenities for Condos and Apartments in California
Holiday destinations nearby for Condos and Apartments
Holidu compares hundreds of websites to find your perfect holiday rental for the best price.
Condos and Apartments California