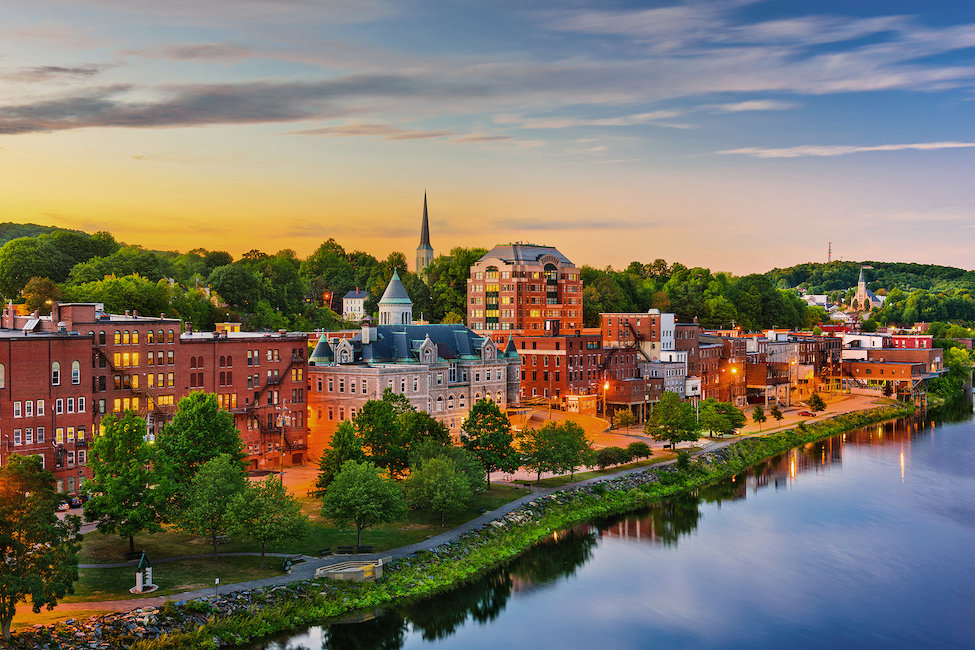 Cabins in Maine
17563 properties for Cabins. Compare and book at the best price!
Highlights in Maine
Marvellous state in USA's New England region
Fabulous area with diverse natural scenery
Emblematic landmarks everywhere
Exciting activities and recreations
Magnificent sites of historic interest
Exquisite typical dishes
Fantastical shops and stores
Most popular amenities for Cabins in Maine
Other property types in Maine that might be interesting:
Cabins in Maine: Most popular destinations
Cabins in Maine
Fantastic settlements scattered through the state
Surrounded by wonderful vegetation in the grandiose zone of Rangeley, up in the snowy mountains providing comfort in the region of Searsport or right by the lake in the beautiful area of Moosehead, the lodges and log cabins of Maine are the best spots to rent this vacation season. Scattered in all the state's area, these houses promise you diverse and special experiences every time, adapting to every season or plan of staying your willing to live this vacation. Choose the residences Holidu has in-store for you and live the break of your dreams in the wonderful region of New England.
Cosy properties for every kind of visitor
Complemented and integrated with pools, terraces, hot tubs, gardens and balconies, the lodges and log cabins of Maine will be the best options to bet for this vacation. Converted to accommodate and provide shelter for large groups of people, such as couples, families and friends, these settlements will be the ideal sites to rent when looking for a special place to unwind with loved ones. Make the most out of the amenities and appliances the houses of Maine offer and experiences the best vacation of your life on the East Coast of the United States.
Travelers and activities
Maine for couples
Presenting unique, versatile and fun experiences, Maine's attractions are fantastic options to choose from when enjoying a special trip as a couple. Ideal for those lovebirds over the age of 21, the Allagash Brewery, located just off Portland's Industrial Way, features experiences and tours acclaimed by thousands. Noted for their exquisite flavors and classic techniques, this company will show you all the steps involved in brewing their delicious beer and also offer delicious samples of their best products, where you can try limited editions such as beers with coriander, Curaçao orange peel and other spices that will make your visit even more exciting. Alternatively, if you're only visiting for a couple of days and want to make the most of your time, Cabbage Island tours are the best option. Taking you on a completely intoxicating experience, the journey begins on the shores of Boothbay Harbor, where a fabulous boat will be waiting to give you a tour of the entire island. Once finished, guides and tourists will set foot on the islet to immerse themselves in the Bayside culture, enjoying the best East Coast fare while admiring the beautiful Atlantic Ocean landscapes. Make the most of Maine's experiences and enjoy unforgettable romantic moments with your partner this vacation.
Maine for nature lovers
As you'd expect from a diverse state, Maine features magnificent attractions and points of interest where nature plays a major role. Focusing mostly on the realm of flora, the Katahdin Woods & Waters National Monument and the Coastal Maine Botanical Gardens are the area's most popular choices, featuring huge green spaces decorated with beautifully colorful species of trees, flowers and shrubs where tourists can enjoy the state's most beautiful views and learn about new breeds and the importance of their conservation. Complementary, tourists can also visit attractions such as York's Wild Kingdom, where the realm of wildlife is celebrated and preserved inviting visitors and locals to become more aware of endangered species. Indulge in a thrilling experience interacting with numerous animal species or enjoy a quiet moment surrounded by Maine's nature and experience the best vacation of your life in the New England region of the United States.
"Maine is the third state with the most miles of coastline in the United States, only being surpassed by Florida and Louisiana, presenting wonderful beaches that will guarantee beautiful experiences filled with fun and sun for everyone."
Top 7 travel tips in Maine
1. Explore the breathtaking coast of Maine
Since the state of Maine is largely made up of a coastline, it is imperative that any tourist visiting the area enjoys the beautiful beaches and shores. Open to the public any time of the year, the best options available are Sand Beach, thanks to its private and secluded location, Long Sands Beach, for the diverse number of venues and attractions on its surroundings, and Sandy River Beach, due to its beautiful sands that are perfect for enjoying scenic strolls. For the full Maine experience, get your best swimming costumes ready and enjoy sunny days on the beach.
2. Set a day aside and visit the iconic landmarks of the state
Perfect for taking fabulous tourist photos and enjoying awe-inspiring panoramic views, Maine's iconic sites are great complementary attractions in the state that you should visit. Presenting unique and fun experiences, some of the state's best options are the Portland Observatory, which features beautiful views of the city, the Desert of Maine, which is an excellent example of the state's natural variety as well as an interesting sight, and the State Capitol, which is steeped in history and promises entertaining visits for all. Take a few hours out of your day to visit Maine's iconic landmarks and round off your trip to the USA in the best way.
3. Learn Maine's history by visiting its sites of interest
If you're interested in learning a little about the history of your vacation destination or are intrigued by its evolution, Maine's historic attractions are the perfect place to learn all about the state and the country in the most interesting and exciting ways. Out of all the options, Victoria Mansion, Fort Gorges and Fort O'Brien are some of the state's most popular historic sites that, in addition to presenting beautiful views, promise special experiences filled with knowledge and information. Visit the state's historic sites and relive Maine's most important events.
4. Get in touch with God on Maine's religious grounds
Grandiose, majestic and full of beauty, Maine's religious grounds are sites in the state that attract thousands of devotees each year and promise enlightening visits for everyone. Known and acclaimed for their fantastic structures, beautiful artwork and wonderful masses, the state's most popular choices are St. Luke's Episcopal Cathedral and Basilica of Saints Peter and Paul which present perfect places for locals and visitors to come together in holy harmony and connect with God. Come visit Maine's religious grounds and live a divine and beautiful experience.
5. Travel Maine's territory using its wonderful trails and routes
Located throughout the state, Maine's routes, trails and paths are fantastic additions to the area that visitors can hike to get to know Maine a little better. Mostly found in Maine's natural areas, these routes feature walks of all lengths, presenting fabulous and beautiful options for hikers and walkers of all levels. Loved by locals and tourists alike, the Cutler Bold Coast Trail, Messalonskee Stream Trail and Southwest Ridge Trail are the top choices available, promising unforgettable experiences filled with breathtaking views of mountains, lakes, rivers and forests. Traverse Maine's trails and enjoy a versatile vacation this season.
6. Sample some of Maine's typical dishes
During a stay in a new and unexplored destination, it is always a good idea to try dishes and foods that cannot be found in other parts of the world. Maine's cuisine is ideal for these practices because it presents numerous options that satisfy all tastes and delight everyone who tries them. On the list, the absolute must-try dishes are Lobster Rolls, Kennebec Fries and Whoopie Pies as well as the iconic Allen's Coffee Flavored Brandy and Brown Bread alternatives that always delight those who try them. Sweet and savory, plain or spicy, Maine Dishes promise a flavorful journey every day.
7. Purchase everything you need on Maine's stores
Scattered across various regions of the state, Maine's shopping malls are the perfect places to enjoy relaxing sessions of retail therapy and buy those iconic items you want to take home with you. Acclaimed for their wide variety of shops, The Maine Mall, Freeport Outlets and Kittery Premium Outlets are the best places in the state to find everything you're looking for. Visit Maine's malls and go home with your hands full of beautiful gifts and fabulous souvenirs that will remind you of the great times you spent in the USA.
FAQs: Cabins in Maine
Which types of amenities are offered by the cabins in Maine?
When looking at the services available on Holidu, it seems that the cabins in Maine benefit from everything that vacationers wish for! Here, the cabins generally offer a variety of facilities, the most popular being: internet (75%), barbecue (71%), and balcony (62%)...Not bad, right?
How are the cabins usually rated in Maine?
The cabins in this destination are often well reviewed. 62% of the cabins in Maine have excellent reviews and an average rating of 4.5 stars!
Are the cabins in Maine child-friendly?
According to the Holidu data, 67% of cabins in Maine are suitable for vacations with children, it will therefore be easy to find the ideal cabin for you and your children.
Are the cabins in Maine suitable for travelers and their furry friends?
Yes! In Maine, 28% of the cabins welcome them with open arms!
Do the cabins in Maine mostly have Wi-Fi?
Yes! According to Holidu's database, 75% of cabins in Maine have Wi-Fi. This means that you will be able to access your emails and favourite social media sites throughout your stay!
Do the cabins in Maine often have a fireplace or a pool?
Yes! According to Holidu's database, many cabins in Maine have a fireplace. This is the destination you need to head to during the winter months!
Are the cabins in Maine suitable for stays in large groups or better for an escape as a couple?
According to Holidu's database, 78% of cabins accept up to four guests. Approximately 71% of the cabins here have at least two separate bedrooms. Maine is the perfect destination for families of four!
Destinations in Maine for Cabins
Holiday destinations nearby for Cabins
Holidu compares hundreds of websites to find your perfect holiday rental for the best price.