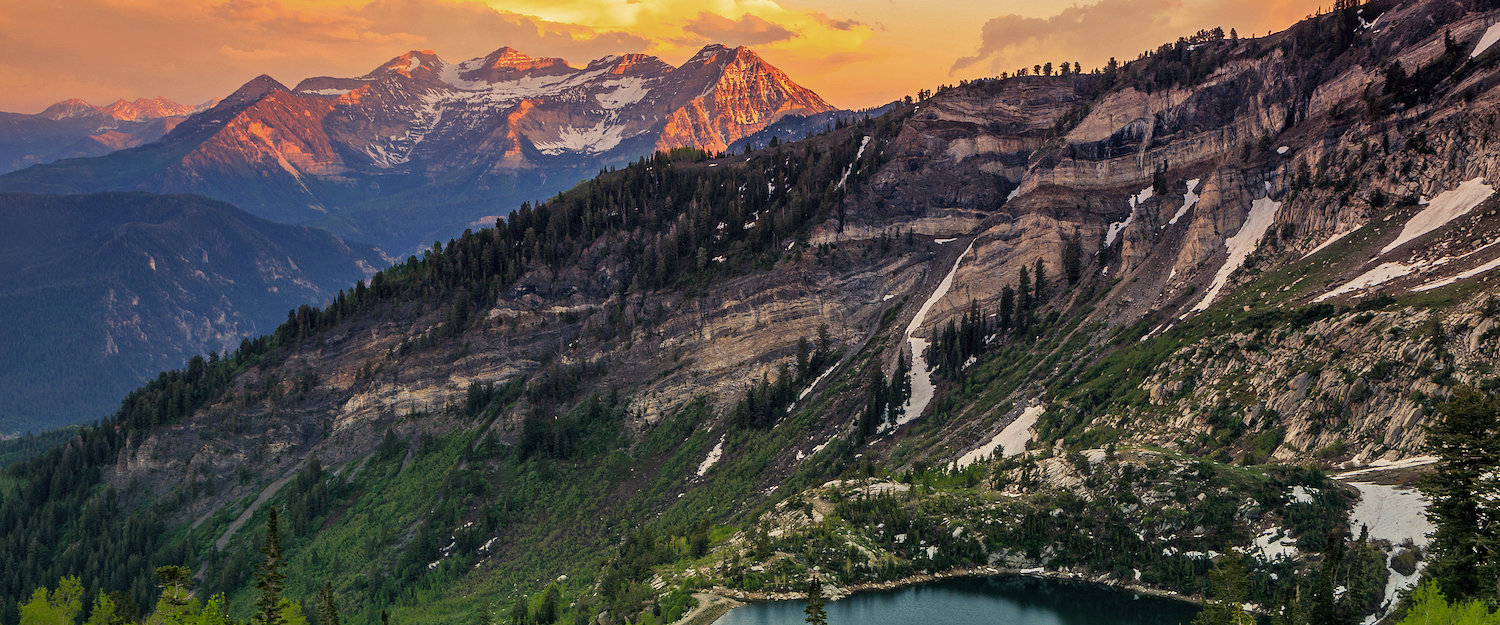 Other holiday ideas and property types in Zion National Park that might be interesting
Popular Destinations in Zion National Park
Prices and availability
Current Vacation rental prices Zion National Park
$395 annual average
Oct
Nov
Dec
Jan
Feb
Mar
Apr
May
Jun
Jul
Aug
Sep
Average price per week
Current vacation rental availability Zion National Park
66% annual average
Oct
Nov
Dec
Jan
Feb
Mar
Apr
May
Jun
Jul
Aug
Sep
Percentage of available rentals
Vacation rentals in Zion National Park
Scenic holiday rentals
Experience the breathtaking majesty of red rock canyons with a trip to Zion National Park. Full of hiking trails, steep canyons, deep chasms, gorges, rivers, emerald pools and waterfalls with hanging gardens, this destination is a treat for those looking for their next epic outdoors adventure. You will find most of these rentals located in the cities of Hurricane, Washington, and St. George east of Springdale, the closest town to Zion National park. The advantages of staying in these towns is that you will be close to restaurants, entertainment and shopping, while not sacrificing being near the world-class iconic park you came to see.
A vacation rental for everyone
These accommodations are perfect for all traveler types ranging from solo travelers to large groups of up to 30 people. Whether it's a cozy and intimate or modern and spacious rental you're looking for, these Moab rentals have it all. Apart from the usual amenities, many of the accommodations feature a pool, jacuzzi, terrace, outdoor seating area and comfortable living rooms with impressive views. Unwind after a long day of hiking with a cocktail in your own private jacuzzi.
Vacations in Zion National Park
The area and getting around
An area full of natural beauty
Outside of the canyon area, there are more treasures to behold. Explore the golden meadows, red rock mountains, incredible vistas, and powerful magnificent rivers. You can easily avoid the crowds by visiting other sections of the park. You will find that there is such a wealth of natural beauty to fill your eyes that you might have to come back again. For hikers, this may become one of your top 10 favorite parks. Red rocks, stunning sunsets, brilliant stars. You might even see some wildlife while you're here.
Sightseeing and unique activities
Zion has so many unique sights to see and activities to do. Follow one of the trails to Weeping rock and be inspired by the natural waterfall and hanging gardens. A visit to Emerald Pools will reward you with some incredible views. For a bird's eye view of the park, try taking a helicopter ride for a truly amazing experience. Zion is known for its incredible stars, so if you're looking for more sights, go stargazing. Looking for something fun to add to your Instagram photo-portfolio? Do yoga with scenic views. There is so much to do at this amazing national park.
Travelers and activities
Zion National Park for hikers
One of the great things about this park is that it has hikes for all skill levels and a shuttle to help you navigate the area. The Temple of Sinawava is the shuttle's last stop. Here you will experience the striking beauty of this red rock formation towering 3000 ft above you. It is also a great access point to the challenging Zion Narrows. Zion Narrows is a 16-mile wading, endurance hike, granting hikers with stamina incredible views. The most difficult hike in the park is Angels Landing. This advanced hike leads to one of the most picturesque areas of the park. At some points you will have to hold on to a chain and go down sheer drop-offs.
Zion National Park for adrenaline junkies
Travelers looking for their next adrenaline rush might just find it in Zion. Get your heart rate going with a rappelling visit to Pine Creek Gorge Slot Canyon, a popular canyoneering spot within the park that involves rappelling. The gorge is stunning and boasts views looking straight down into the creek. Easier access points are available for those who would like to get a look at this breathtaking site, sans le rappel. Thrill seekers will rejoice with the Jeep/ATV ride of the century. An off-road tour in Zion has many advantages for the adventurous. You will be able to explore the wildlife and terrain of the area from an exclusive perspective, and, without the tourist throngs.
Zion got its name from late 1800s pioneers who named it after the ancient Hebrew word for refuge
Top 5 travel tips in Zion National Park
1. Explore the Zion Human History Museum
This museum houses exhibits that will expand your knowledge of Native American culture and pioneer settlements in the Southwest. One of its features includes a water exhibit highlighting the importance of this essential element to the ancient people of the area and how it shaped Zion's iconic landscape. There is also a short courtesy video providing visitors an overview of the park. A great place to get oriented before setting out for the trails.
2. Take a scenic drive
After all your efforts to see the world-renowned beauty of this park, give your legs a much-needed rest without depriving yours eyes of the sights with a scenic drive. Depending on the time of year, you have 3 driving options: Zion-Mt. Carmel Highway, Kolob Fingers Scenic Byway, and Zion Scenic Drive.
3. Visit Court of the Patriarchs
This incredible rock formation is another majestic viewpoint that allows visitors to appreciate more of the beauty of this park. Just a 5-minute walk away from the shuttle stop and you will be able to feast your eyes on, not to mention take pictures of, the iconic, craggy sandstone towers high above the landscape. You can imagine why they were named for the biblical patriarchs Abraham, Isaac and Jacob.
4. Bike The Pa'rus Trail
This biking trail is great for all levels and grants stunning views of the jagged mountains, rivers and wildlife of the area. Photographers love to come here for sunset. The mostly paved trail is also wheelchair accessible and pet-friendly. If you're lucky, you might get to see a mule deer grazing near the path.
5. Face your fears with a rock-climbing tour
One of the best ways to connect to the natural landscape of the park, if you have the aptitude, is through rock climbing. If you've never rock-climbed before, you will have the chance to participate in guided rock-climbing trips suitable for all skill levels to empower you to both learn to climb and experience the red rocks and cliffs from a unique angle.
FAQs: Vacation Rentals in Zion National Park
How much do you pay, on average, for vacation rentals in Zion National Park?
Based on last year, Zion National Park had an average price of $444 per night, a relatively high one compared to the destinations in the USA.
During which months are vacation rentals cheaper in Zion National Park?
According to our most recent data, the months that allow you to save the most in Zion National Park are January, July and April, with average prices of $420, $424, and $427, respectively.
During which months are vacation rentals more expensive in Zion National Park?
It can be concluded, by analyzing the data from the previous year, that costs per night for accommodation here are usually higher, on average, during the months of November ($476), February ($468), and October ($462).
Are there usually many vacation rentals available in Zion National Park?
If you decide to put Zion National Park on your bucket list, we suggest planning your visit long before you go because it is usually very high in demand, with an annual average of 75% of rentals booked the previous year.
When are more vacation rentals available?
The months when it's the easiest to find free accommodation in Zion National Park are June (the average amount of properties that are free reached 54% of the total last year), December (38%), and January (36%).
When will it be harder to find an available vacation rental in Zion National Park?
The month with the highest average booked rental figures is April (only 2% of properties were available on average last year). Followed by March (4%), and then August (7%). During this period, the availability is very low (4%). It is therefore preferable to book far in advance.
Are there many vacation rentals in Zion National Park?
We have 710 properties for you in Zion National Park, provided by our 6 local and international partners.
Vacation destinations in Zion National Park
Vacation destinations nearby
Holidu compares hundreds of websites to find your perfect holiday rental for the best price.