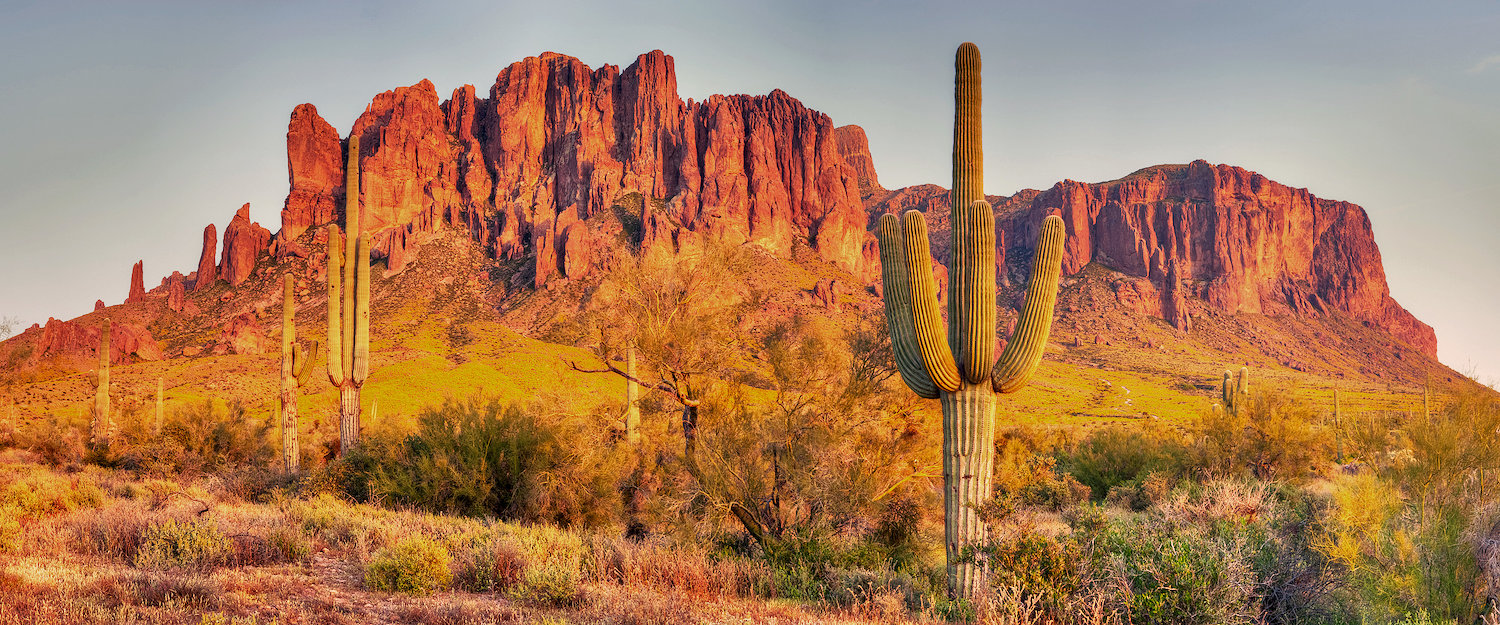 Vacation Rentals in Tucson
Start comparing over 97956 rentals in Tucson and book at the best price!
Popular Vacation Rentals in Tucson
Vacation rentals with free cancellation
Vacation Rentals in Tucson
Pet-friendly Vacation Rentals
Vacation Rentals with Pool
Vacation Rentals with Internet
Find Vacation Rentals in Tucson
Highlights Tucson
College town rentals
Outdoor activities
History lovers destination
City rentals
Spring Break destination
Sport lovers destination
Natural landscape
Prices and availability
Prices
December
January
February
March
April
May
Nov 27 - Dec 04
$307 per night
Dec 04 - Dec 11
$254 per night
Dec 11 - Dec 18
$219 per night
Dec 18 - Dec 25
$299 per night
Dec 25 - Jan 01
$339 per night
Jan 01 - Jan 08
$265 per night
Jan 08 - Jan 15
$279 per night
Jan 15 - Jan 22
$302 per night
Jan 22 - Jan 29
$345 per night
Jan 29 - Feb 05
$374 per night
Feb 05 - Feb 12
$309 per night
Feb 12 - Feb 19
$228 per night
Feb 19 - Feb 26
$253 per night
Feb 26 - Mar 05
$327 per night
Mar 05 - Mar 12
$300 per night
Mar 12 - Mar 19
$376 per night
Mar 19 - Mar 26
$595 per night
Mar 26 - Apr 02
$447 per night
Apr 02 - Apr 09
$172 per night
Apr 09 - Apr 16
$263 per night
Apr 16 - Apr 23
$311 per night
Apr 23 - Apr 30
$297 per night
Apr 30 - May 07
$337 per night
May 07 - May 14
$0 per night
Average price per week
Availabilities
December
January
February
March
April
May
Percentage of available rentals
Vacation rentals in Tucson
Wonderful rental locations in Arizona
Organize your next vacation in the city of Tucson, Arizona. Located in Pima County, the city is also the residence of the nationally known University of Arizona. If you are looking for a metropolitan style location to enjoy bustling nightlife and a fast-paced environment with lots to do, you will find that Tucson is the ideal place for you. The history of Tucson is also quite rich as it was founded as a military fort by the Spanish in 1775. From 1775 until 1853 Tucson was part of Mexico, right after they gained their independence from the Spanish Empire, the city was then acquired by the United States. Being the second-largest city in the state with a population of over half a million inhabitants, Tucson has plenty of opportunities for you. You will be able to check out art museums, take a hike through its natural landscape, catch a professional sports match, or go on a historical tour of the city to learn more about Tucson.
Discover the vacation rentals
You will be delighted to know that there are plenty of vacation rentals options in Tucson. Whether you want to be near the city life and enjoy strolling through the local boutiques, bars and restaurants or want to find a more tranquil location immersed in nature, you will be able to enjoy both options in Tucson. Imagine spending your day sunbathing by your private pool, firing up your barbecue to spend some quality time with your family, playing catch in the backyard with your dog under the Arizona sun. These are some of the opportunities awaiting you in Tucson.
Vacations in Tucson
How to get there and what to do
Discover the state of Arizona
Whether you are coming to Tucson from the east coast, driving up to the city from Phoenix or a neighboring state, there are plenty of ways to reach Tucson. If you wish to make your journey by plane, you will find that the closest major airport is the Tucson International Airport which has more than 50 flights take off every day from seven different airlines going direct to 19 destinations as well as one-stop connections to more than 345 destinations around the globe. However, you may also do the journey by train or bus using the Sunset Limited Amtrak or arriving at the Greyhound bus station. Moreover, if you make your journey by car, the two main interstates near Tucson are the I-10 and the I-19.
Where to eat in Tucson
Tucson has a mix of cultural heritage from Native Americans, Mexican and Spanish backgrounds. Therefore, you will find that there is a vast variety of cuisine choices while visiting the city. For one of the best casual dining spots in the city, head to Tucson Tamale Company. Here you will be able to find fresh produce and ingredients with friendly service. Choose from over 25 different types of tamale while enjoying the restaurant's outdoor garden area. Another local favorite is the Café Poca Cosa. Visit this local joint and try out their menu filled with some classic items that have an innovative mix to them. The uniqueness of this spot is that you choose the Plato and the chef will provide you with three diverse dishes.
Travelers and activities
Tucson for outdoor activities
With the gorgeous natural landscape, the year-round warm climate and the stunning atmosphere that surrounds the city, Tucson is one of the best destinations for outdoor activities. Head over to Catalina State Park, located in the northeast part of the city on the base of the Santa Catalina Mountains. This park expands over 5,500 acres of foothills and canyons where you will have the opportunity to hike, bike and go birdwatching. You will be able to encounter over 150 species of birds and during the springtime, you can also spot some beautiful wildflowers. Another worthy mention is the Kartchner Caverns State Park. This park was discovered by two amateur cavers back in 1974 and now it became one of the most popular hiking destinations in the area. You will also be able to take a guided tour of the globally renowned colorful caves formations of this park.
Tucson for families
If you are visiting Tucson with the whole family, here are some activities to enjoy all together. Check out the Sonora Desert Museum to learn more about the natural history of the area. In this 98-acre museum, you will be able to find an aquarium, a stunning botanical garden, gorgeous artifacts, a permanent collection, as well as an art gallery. For a more relaxing activity to enjoy with the family, check out the Tohono Chul Park. This local park is the best place to spend a peaceful afternoon. Stroll through its art gallery, buy some souvenirs at the gift shops, visit the exhibits or have a bite at the local bistro while admiring the beautiful landscape filled with rare plants.
"Did you know that Tucson is sometimes referred to as The Old Pueblo?"
Top 5 travel tips for Tucson
1. Tucson Botanical Garden
Stroll around these gorgeous gardens and learn about the local plants. Here you will find 16 individual gardens spread across 5 acres. The gardens are themed according to Arizona's fauna.
2. Reid Park Zoo
Spend your afternoon visiting the Reid Park Zoo with your friends and family. This zoo was established in 1960 and the establishment spans across 20 acres. You will be able to admire over 500 species, including bears and elephants.
3. Pima Air and Space Museum
One of the largest air and space museums in the world, in this establishment you will be able to discover over 300 aircraft and spacecraft. Learn all you want about space with the guided tours which are offered daily.
4. San Xavier del Bac
Visit this stunning historical attraction that is conveniently located in downtown Tucson. This Spanish Catholic church was built in the 18th century and sits right on top of the O'odham San Xavier Indian Reservation.
5. Sentinel Peak
Take a night stroll after dinner towards Sentinel Peak. Here you will be able to find one of the most stunning views of Tucson's skyline.
FAQs: Vacation Rentals in Tucson
On average, how much do vacation rentals in Tucson cost?
At an average cost of $250.58 per night, Tucson lies at the lower end of the price range for vacation rentals in the USA.
During which months are vacation rentals cheaper in Tucson?
If it is your aim to save as much as possible during your vacation to Tucson, travel in May ($207.16 per night on average), December ($220.31), or June ($221.41), to find the lowest prices for the whole year.
When are vacation rentals more expensive in Tucson?
It can be concluded, by analyzing the data from the year 2020, that costs per night for accommodation here are usually higher, on average, during the months of February ($372), January ($299.18), and March ($296.17).
Are there usually many vacation rentals available in Tucson?
It is better to book sooner than later in Tucson as only 30% of the properties remain free throughout the year, according to our 2020 data.
Which months offer the highest availability?
The best months to find available accommodation in Tucson are May (the average amount of properties that are available reached 49% of the total in 2020), April (46%), and June (46%).
When will it be harder to find an available vacation rental in Tucson?
The month with the highest average booked rental figures is February (only 3.8% of properties were available on average in 2020). Followed by January (12.5%), and March (14.5%).
How many rentals are there in Tucson?
In Tucson we collaborate with 3 different providers to give you a choice of 590 properties, so you will not be short of options!
Vacation destinations nearby
Holidu compares hundreds of websites to find your perfect holiday rental for the best price.