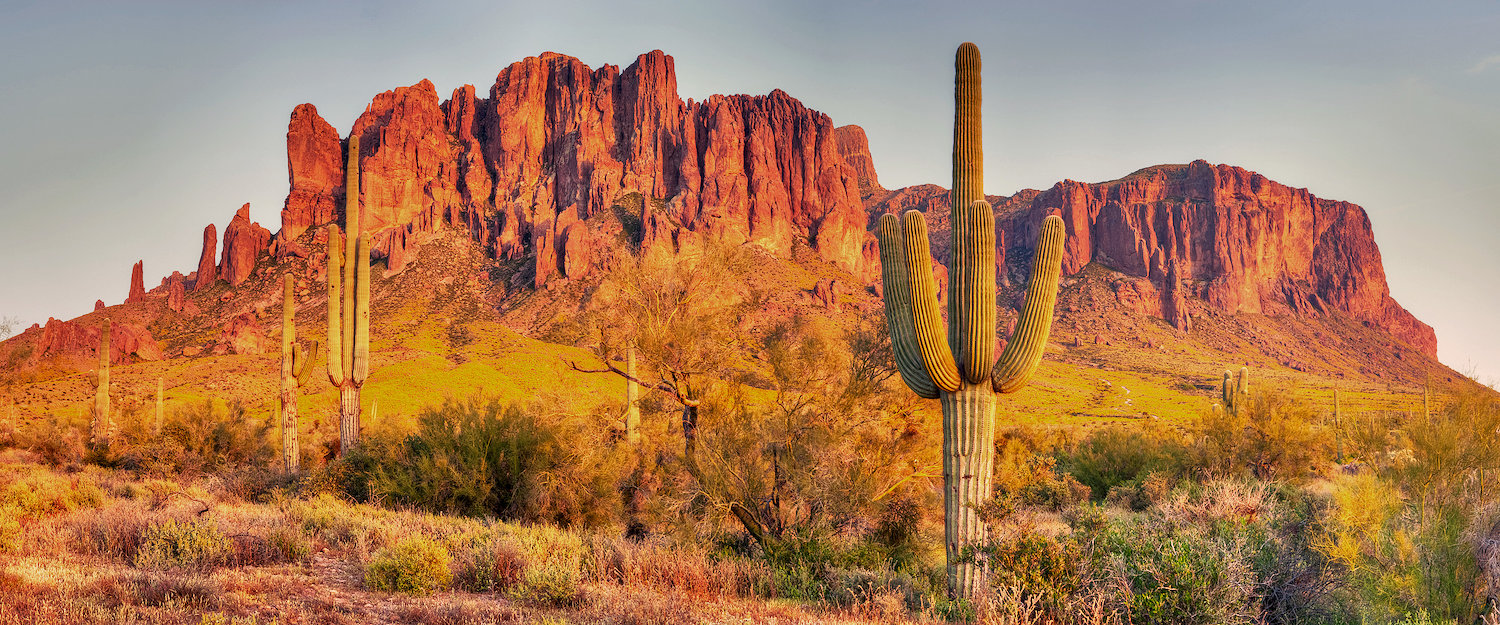 Other property types in Show Low that might be interesting:
Prices and availability
Vacation rental prices Show Low
$337 annual average
Feb
Mar
Apr
May
Jun
Jul
Aug
Sep
Oct
Nov
Dec
Average price per week
Vacation rentals availability Show Low
75% annual average
Feb
Mar
Apr
May
Jun
Jul
Aug
Sep
Oct
Nov
Dec
Percentage of available rentals
Vacation rentals in Show Low
Serene Show Low location
Show Low is a small peaceful town located in the green highlands of central-eastern Arizona, about 175 miles northeast of Phoenix and Scottsdale and about 195 miles from Tucson. It is a perfect weekend gateway or vacation gateway destination for desert dwellers who want to escape the heat of the summer. Against a tall, cool pine backdrop, Show Low is a perfect destination for family-friendly vacations. It is an ideal destination any time of the year but check out the calendar to stay updated on all events that capture the heart of Show Low.
A vacation rental for every living soul
Whether travelling solo, with family, friends or even with pets, you will always find a perfect rental property to hang out with the people who matter most to you. If you want to reconnect with nature, vacation rental properties offer the best chance with relaxing views of the tall and evergreen pines. The region offers vacation rentals with everything under one roof, including pet-friendly accommodations, wheelchair access properties and vacation rentals with a fitness center.
Vacation rentals in Show Low
The area and getting around
A town full of outdoor adventure and recreation
Water recreation forms the heartbeat of Show Low with minding blowing mountain lakes and streams. The Bass, Walleye and species of Trout populate the waters of the Show Low region. Did you know that Show Low is the only place in the world you can find the Apache trout. Apache trout is a fish species that dwells in the cold-water streams in the White Mountains in Show Low. This town is a hiker's dream with a variety of landscape features for both easy and difficult hiking trails. Show low has abundant wildlife, including black bears, elk and deer.
A town bustling with cultural activities and events.
Show Low region is overflowing with cultural activities. In early June, the Show Low Days festival welcomes all the seasonal residents and thousands of visitors. Around the same time of the year, scores of athletes will fill the town. The athletes come to Show Low for the annual Tri-In-The-Pines Triathlon. The Fourth of July Freedom Festival is another growing event in Show Low. The best thing about these events is that they feature arts, games, entertainment and a must-see parade and barbecue.
Travelers and activities
Show Low for the golf enthusiast
Whether you love golf or just want to try something new, playing golf at the Bison Club is a fun and relaxing activity for you and your loved ones. While playing the game, you will also enjoy the stunning scenery in the grand meadow or an area surrounded by tall pine trees. The entire golf course features eighteen holes, so you should be ready to take your time and play all the holes.
Show low for shoppers
If you want to buy a souvenir to remind you of the good times in Show Low, you can visit the Burly Bear or the Lazy Bear gift shop. The two gift shops offer all sorts of rustic home décor items as well themed products related to deer, bears, elks and other wild animals found in the area. You can also get cool gifts for those at home. The shops are well stoked to a point where some visitors compare it to a museum. The owners and the employees are welcoming, friendly, and helpful. They guide you in finding the right and perfect souvenir or gift.
Did you know that Show Low is the biggest city in the region and the fastest growing city in northern Arizona!
Top 5 Travel Tips for Show Low
1. Black Horse Brewery
You can visit this local brewery and enjoy ice-cold local beer at the end of all the hiking and golf playing. The beer is made from organic and natural ingredients and the brews have been inspired by German recipes. You don't have to leave your kids behind because they also offer homemade sodas and cakes.
2. Visit the Pintail Lake
The lake is not that big, but it's still an excellent place to spend a few hours while enjoying Mother Nature. The lake has paved trails that will take you straight to the observation deck from where you do bird watching. Fun fact is that the lake is manmade and it was created from recycled water.
3. Eat at the PerSNIKKIty's café and bakery
This is one of the most popular cafés in Show Low. They offer some of the best Pineapple Sandwiches and BBQ Chipotle Chicken. The menu also includes gluten-free options. The café is certified Angus beef burgers vendor which are hand pressed in the café and treated with unique sauce.
4. Ride horse at Porter Mountain Stables.
Horse riding is a fun and unique outdoor activity for an entire family. Whether you are a pro rider or a new beginner there are different types of houses to ride in Porter Mountain Stables. Experts will guide you in everything as you take nice relaxing rides on horseback along some beautiful paths.
5. Eat steak at Cattlemen's Steakhouse.
Here you will get some of the prime ribs plus a variety of steaks and other dishes. Here you will be served with lightly battered and golden-brown steaks served with ranch dressing. They offer breakfast, lunch and dinner menu.
FAQs: Vacation Rentals in Show Low
How much do the vacation rentals in Show Low cost on average?
Show Low is one of the cheapest cities in the USA. For a stay here you pay around $354 per night.
During which months are vacation rentals cheaper in Show Low?
If you would like to save the maximum during your visit to Show Low, travel in February ($302 per night on average), January ($306), or April ($306), to find the lowest prices for the whole year.
When does the price of vacation rentals in Show Low go up the most?
At the time of booking a vacation rental in Show Low, the highest prices can usually be seen in the month of June (with an average of $426 per night), followed by September ($387), and then July ($385).
Is Show Low a good location for a last-minute getaway?
It is better to plan ahead in Show Low as only 21% of the accommodations remain free throughout the year, according to last year's data.
What time of the year can I find more available vacation rentals?
October, January and November are, in order of highest to lowest, the months offering the largest number of accommodations free, with an average availability of 43%, 34%, and 34%. However, even during these periods of time, when the availability is the highest, the average is only 37%. So we highly recommend you always book your vacation early Show Low.
Are there many rentals in Show Low?
We have grouped together the offers from 2 different providers in Show Low, so we can provide you with around 260 properties. You're going to have a hard time choosing your favorite!
Vacation destinations nearby
Holidu compares hundreds of websites to find your perfect holiday rental for the best price.