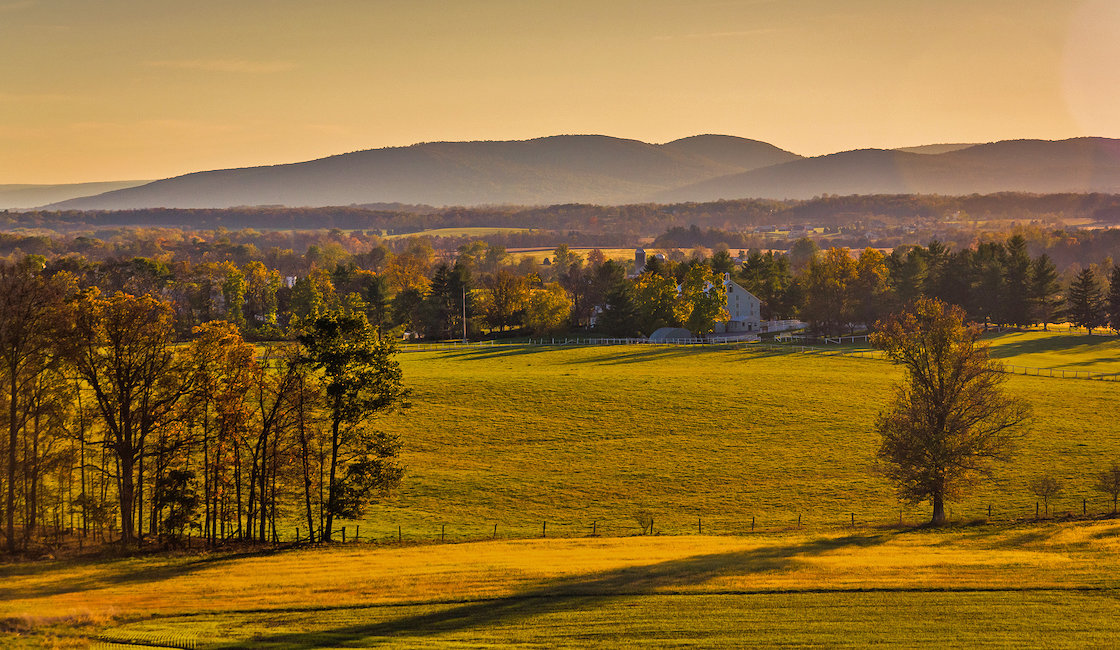 Prices and availability
Current Vacation rental prices State College
$415 annual average
Average price for 9 Dec - 16 Dec
Average price for 16 Mar - 23 Mar
Average price per week
Current vacation rental availability State College
28% annual average
Availability for 9 Dec - 16 Dec
Availability for 16 Mar - 23 Mar
Percentage of available rentals
Vacation rentals in State College
Vacation rentals accommodations
Are you planning to have a vacation in a relaxed and beautiful place? If so, State College is definitely a great option to consider! The city has a rich history and lovely scenery perfect for tourists. The vacation rentals in State College are designed to suit the needs of every person seeking a luxurious living. The rentals range from studio apartments to four-bedroom units with all you need for a perfect getaway. In addition, the rentals are well furnished with the latest amenities that will make your stay more comfortable. State College is a borough located in Center County, Pennsylvania. It serves as the home for the Pennsylvania State University and is one of the most popular tourist destinations in the state. The city is endowed with a rich history that tourists can explore by visiting the Center County Heritage Museum and other exciting places.
Fascinating rentals for everyone
Getting charming rentals is an excellent method to make your vacation heartwarming. If you intend for a break and desire to enjoy the actions and attractions of the city, it is best to think about the State College vacation rental market. There are condos, townhouses, and homes to fit any party size and budget. In addition, you will find a variety of furnished rentals to pick from that can accommodate up to ten people. So, whether you want to travel with your loved one or with a group of buddies, you will be guaranteed to discover the ideal rental. The properties are also child-friendly and pet-friendly, so you don't have to worry about leaving your loved ones behind. There is also a range of amenities that come with every rental. This includes high-speed internet access, cable/satellite television, and other practicalities that will guarantee your stay is packed with fun. What a great way to enjoy your getaway!
Vacations in State College
The area and getting around
Attractive neighborhoods
An attractive neighborhood is the backbone of a thriving city. Fortunately, State College has many beautiful neighborhoods to choose from. One example is the West End, which features a mix of historic homes, quaint shops, and trendy restaurants. In addition, ColyerLake and lakefront parks are top-rated tourist destinations in the city. Mountains such as Mount Nittany and the Penn State campus provide a picturesque backdrop to the cityscape. Several parks and nature preserves are located near the State to give visitors a taste of Pennsylvania's natural beauty. Rivers such as the Susquehanna and the Juniata wind their way through the city, providing fishing, boating, and kayaking opportunities. But, of course, no trip to State College would be complete without taking a stroll through the Pennsylvania State University Arboretum. The university's impressive collection of plants and trees is open to the public, and Arboretum staff offer guided tours. The museums are also a must-see. For instance, the Palmer Museum of Art is home to a changing American and European art collection. At the same time, the HUB-Robeson Center houses several theaters, a dance studio, and an exhibition gallery.
Pleasant area to stay
College state is a place that many people love to go to for vacation. It is a beautiful area with a lot of fun things to do. So if you are looking for a place to relax, this may be the area to go to. The security here is top-notch, with all the rental properties having essential amenities like an alarm system and a safe. They also keep the residents up to date on any suspicious activity in the area through their newsletter. In addition, there are several restaurants and bars in the area and many shopping. So whether you are looking to relax by the pool or explore all that the city has to offer, you will find what you are looking for here. And if you are a live music enthusiast, you are in for a treat. There are several open-mic nights and live music venues nearby. Car rentals are also available to help you get around and get the best of the city. The roads are also very accessible to get around without any trouble.
Travelers and activities
College state for sport and nature enthusiasts
Do you love sports and the outdoors but hate the hassle of going to crowded facilities? Well, vacation rentals in State College have got you covered. These rentals are strategically located in places where you can get to your favorite destination in a matter of minutes. For example, Toftrees Golf Resort and Conference Center is only minutes away from Penn State Campus, and the Bald Eagle State Forest is a short drive from downtown. So if you are looking for a place to stay close to the action, these rentals are perfect for you. Mountains such as the Alleghenies and the Pocono Mountains are less than an hour away. Here, you can enjoy some of the best spring and summer mountain biking trails as well as ski slopes in the winter. With some of the country's best whitewater rafting and kayak courses right outside your doorstep, it's no wonder why vacation rentals in State College are so popular.
College state for culture and history enthusiasts
History and culture buffs will find plenty to do and see in State College. The town is home to Penn State University and the Center County Historical Society. There are also several art galleries and museums, including the Palmer Museum of Art. If you love traditional foods, be sure to stop at the local restaurants and bars. The traditional foods include chicken pot pie, shoofly pie, and scrapple.
Pennsylvania State University Arboretum is open to the public and is the best place to go if you want to see different plant life. The Arboretum staff offer guided tours, so be sure to take advantage of that.
Top 5 travel tips in State College
1. Palmer Museum of Art
The Palmer Museum of Art is one of the cultural centers of State College. Due to its central location, it is highly recommended to visit this museum when in town to see one or more of its rotating exhibitions.
2. Hershey Park
Only about a half-hour away from State College, Hershey Park is a great place to spend the day. Roller coasters, water rides, and food are all in abundance here.
3. Pennsylvania State University Ice Rink
The rink is open-air and located on campus. Each year, it hosts several hockey games, figure skating events, and public skating sessions.
4. The Arboretum at Penn State
The Arboretum is a large nature preserve located on the north edge of the main campus. It is a great place to relax and enjoy nature, with plenty of walking trails and benches, as well as views of Mount Nittany.
5. Lenape Indian Territory
Though the Lenape Indians had vacated the land by the time Penn State was founded, the remnants of their civilization remain. The land around Old Main is littered with rock alignments and burial sites.
FAQs: Vacation Rentals in State College
Are there usually many vacation rentals available in State College?
You should book your stay with plenty of time when visiting State College, as only 19% of our accommodations are usually available throughout the year.
When are more vacation rentals available?
The months when it's easiest to find free accommodation in State College are February (the average amount of properties that are available reached 58% of the total last year), January (39%), and December (38%).
How many rentals does Holidu have in State College?
Holidu works with 2 different partners to give you an inventory to choose between 50 vacation rentals we have in State College.
Vacation destinations nearby
Holidu compares hundreds of websites to find your perfect holiday rental for the best price.