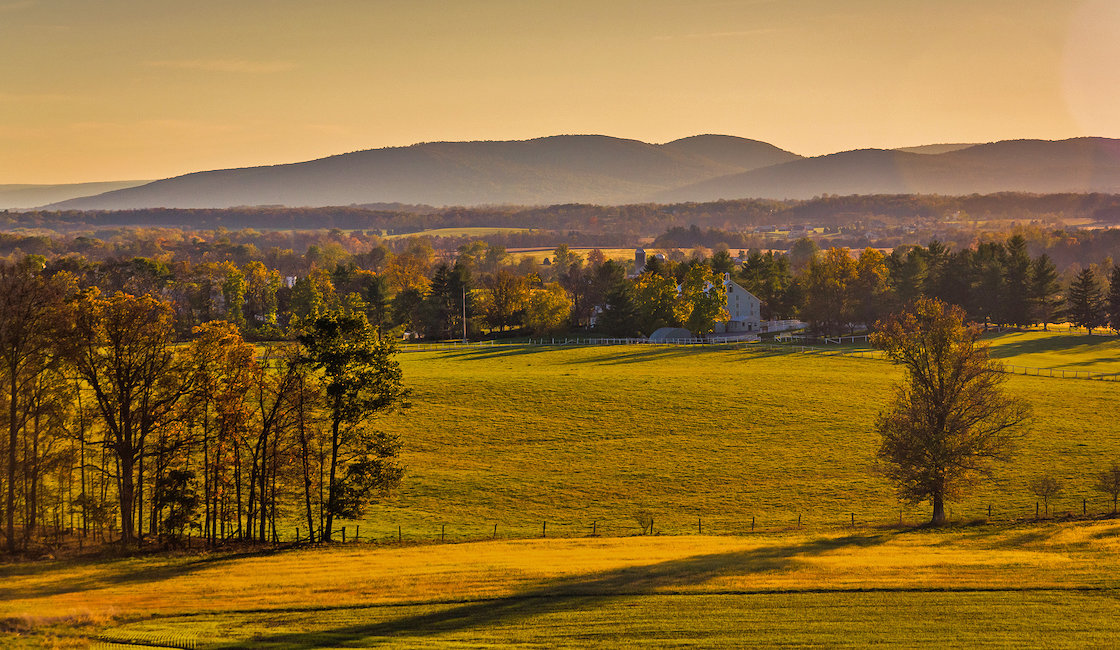 Prices and availability
Current Vacation rental prices Harrisburg
$254 annual average
Average price per week
Current vacation rental availability Harrisburg
54% annual average
Percentage of available rentals
Vacation Rentals in Harrisburg
Vacation rentals location
Do you wish to distance yourself from the monotonous daily timetable of a busy work schedule and have a weekend runaway with your loved ones? Have a fantastic holiday in our beautiful holiday rentals! Located in Pennsylvania at the heart of Harrisburg, our vacation rentals offer you a gracious chance to discover more about Harrisburg. Harrisburg is adjacent to Susquehanna River, home to numerous adventures. Have fun with loved ones as you tour beaches, museums, parks, and other iconic sites. Entice your loved ones with a mammoth of entertainment from neighborhoods.
Palatable rental for everyone
Our vacation rentals offer guests an opportunity to treat their loved ones with captivating life experiences throughout holiday vacation. Are you willing to be part of an indelible mark of fabulous home accommodation with family and friends? Our designs are a perfect definition of fantastic holiday rentals. Get a home-like experience from a complete kitchen, a balcony, and spacious dining rooms. Enjoy fresh air circulation in all rooms, thanks to unique architectural designs. Our bathroom and toilets are of high hygiene standards with constant water flow. Have a nice hot show in our spacious Jacuzzi. Enjoy services of elegant pools in which you can dive during hot sunny afternoons.
Vacations in Harrisburg
The area and getting around
Sites to visit
The adventurous banks of River Susquehanna provide you with an opportunity to experience an incredible exploring moment with your loved ones. Go fishing, boat riding, walking, Hiking, Biking, and fishing at the various points along Susquehanna River banks. Visit the several parks around Harrisburg and enjoy things like bird watching, picnics, photo sessions, monument watching, and several kids' games. Most parks in Harrisburg like cage batting excellent matches suitable for both adults and children. Tour several historical and cultural sites, including museums and art galleries. Go to golf clubs and many other sporting sites in Harrisburg. Make a point of reaching the Pennsylvania State Capitol Complex of legislative arms of the city, Cycle at Capital area greenbelt, shop fresh farm produce at the broad street market, lastly, visit Benjamin Olewine III Nature Center to interact with wildlife. Memorable neighborhood
Favorable neighborhood
Take the ideal chance and treat your family and friends with the passion of an enticing environment around Harrisburg. The relishing drinks and food served at various food stopovers, including classy accommodations and cheap food joints, offer lifetime moments. Join the community in bars and dancing clubs. Have a conversation in several entertaining, social halls, concert theaters, cinema halls, and get information from the library. For punters among your group, try your luck at Casinos. Shop around the town at different shopping points, including supermarkets, chain stores, and shopping malls. The neighborhood around Harrisburg is friendly, welcoming, and generous. Rarely do you ever come across an insecurity incident; hence visitors are free to adventure the city even at night.
Travelers and activities
Sporting activities
River Susquehanna is among the reputable hubs for numerous water sporting activities. Before visiting Harrisburg, take your time to establish the motorboat sporting competition calendar at the Susquehanna. Motorboat championship is an exciting sport to watch with your friends as you enjoy the serene environment of Harrisburg.Several biking Trails such as Heritage rail trail, a Pine creek trail, and Stony valley railroad trail allow guests to go biking. Biking sports is a fantastic outdoor activity in Harrisburg engaged by many visitors. Large playgrounds and pavilions at various parks in Harrisburg ensure kids can exercise their energies inactive playing go hiking to around some favorable hiking springs around Harrisburg. The balance between highly physically fit personnel of your team and relatively fit by visiting easy trials such as wildwood Park spring trail, Mason-Dixon trail, and Hawk Rock trail. Enjoy walking and running in various pathways.
Historical sites
Explore various historical and cultural sites in the city of Harrisburg and understand the cultural and historical orientation of the community. Understand the intrigues of the civil war and how it shaped the current community at different levels of growth by visiting the National Civil Museum. Know about the region of Pennsylvanian history and culture by visiting the State Museum of Pennsylvania. The exhibit at the state museum and numerous publications explain many events, from the civil war to the most recent activities that have shaped Harrisburg and its environment. Many cities may not concentrate on some critical issues like firefighting. However, you will be surprised after going to Pennsylvania National Fire Museum. Get to know about the history of firefighting and improvements in this noble profession.
The adventurous city of Harrisburg is located in Pennsylvania State at the banks of the Susquehanna River.
Top 5 travel tips
Broad street market
Opened in 1863, the broad street market is among the oldest operating farmers markets in the United States of America. The market consists of two separately built structures. Historically, the broad street market is known for feeding 30000 union soldiers during the American civil war. Purchase fresh farms such as vegetables and cereals and get animal products like raw milk, beef, eggs, and pork.
City Island
The one-mile-long city island sits on the banks of the Susquehanna River between Wormleysburg and Harrisburg.You can access the island on either side of Market Street Bridge or Harrisburg. The island is an ideal place to do leisure and water sporting activities.
Riverfront Park
The public park of the riverfront runs parallel to the shoreline and Susquehanna River. Watch the elegance of the green space on the river bank de3eveloped in the early 20th century. Walk paths at the park allow visitors to walk, run, and biking.
National civil war Museum
National civil war Museum is a nonprofit making permanent educational institution established to preserve materials related to the American civil war of 1861- 1865. Read about the veterans' service organization and the aftermath of the civil war. In addition, the museum features essential and exciting artifacts to watch.
Susquehanna Art Museum
Visit the Art Museum and learn about central art educators of Pennsylvanian who came up with an initiative to set up an exhibition Center. It is the only place you can learn about the Harrisburg community's diverse heritage and aesthetic interests. Watch marvelous galleries featuring local, national, and international artistic works.
FAQs: Vacation Rentals in Harrisburg
On average, how much do vacation rentals in Harrisburg cost?
Considering the average cost of $229 per night, Harrisburg lies at the lower end of the price range for vacation rentals in the USA.
What time of year offers, on average, the best vacation rental prices in Harrisburg?
If it is your aim to save the maximum during your vacation to Harrisburg, travel in November ($192 per night on average), October ($200), or February ($208), to find the lowest prices for the whole year.
During which months are vacation rentals more expensive in Harrisburg?
At the time of booking a vacation rental in Harrisburg, the highest prices are usually seen in the month of May (with an average of $263 per night), followed by August ($256), and then June ($245).
Are there usually many vacation rentals available in Harrisburg?
If you decide to put Harrisburg on your bucket list, we recommend planning your vacation long before you go because it tends to be very high in demand, with an annual average of 83% of rentals booked the previous year.
When are more vacation rentals available?
Last year, the months with the largest number of available properties of the year in Harrisburg were September, January and October, with average availabilities of 37%, 29%, and 25%, respectively.
Are there many vacation rentals in Harrisburg?
Our catalog features approximately 90 properties from 2 partners, giving you plenty of choices when searching for your next dream vacation rental!
Vacation destinations nearby
Holidu compares hundreds of websites to find your perfect holiday rental for the best price.