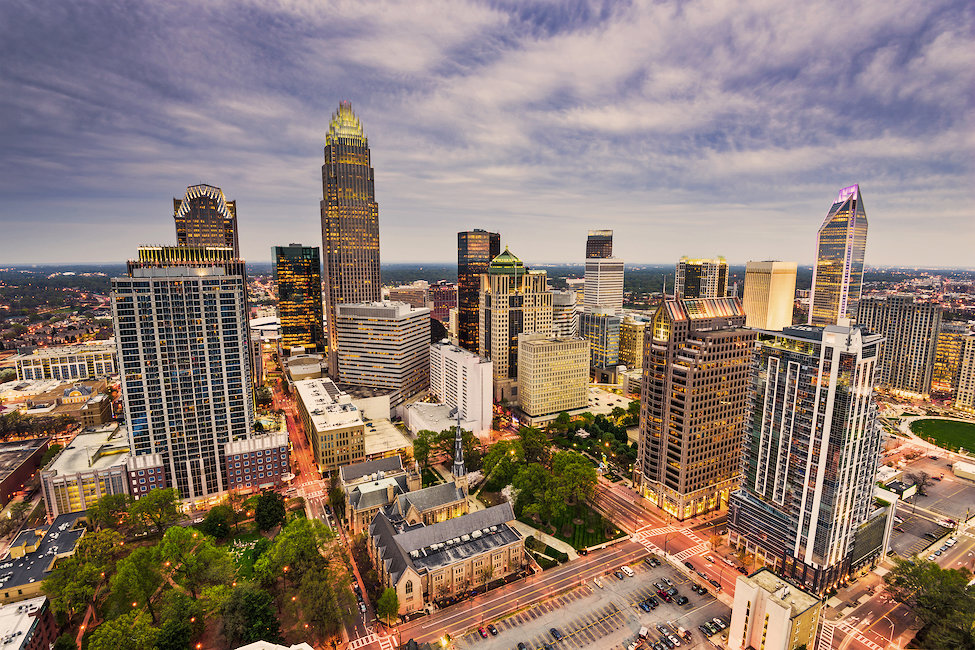 Vacation Rentals in Southern Pines
Start comparing over 22 rentals in Southern Pines and book at the best price!
Vacation Rentals in Southern Pines
Vacation Rentals with Internet
Find Vacation Rentals in Southern Pines
Highlights Southern Pines
Vacation rentals
Exciting getaways
Interesting outdoor activities
Historical and Cultural Activities
Best vacation rentals in Southern Pines
Guests agree: these stays are highly rated for location, cleanliness, and more.
Most popular in Southern Pines
Prices and availability
Vacation rental prices Southern Pines
$408 annual average
Average price for 8 Oct - 15 Oct
Average price for 5 Nov - 12 Nov
Average price for 19 Nov - 26 Nov
Average price for 3 Dec - 10 Dec
Average price for 17 Dec - 24 Dec
Average price for 24 Dec - 31 Dec
Average price for 31 Dec - 7 Jan
Average price for 28 Jan - 4 Feb
Average price for 25 Feb - 4 Mar
Average price for 3 Jun - 10 Jun
Average price for 8 Jul - 15 Jul
Average price per week
Vacation rentals availability Southern Pines
54% annual average
Availability for 8 Oct - 15 Oct
Availability for 5 Nov - 12 Nov
Availability for 19 Nov - 26 Nov
Availability for 3 Dec - 10 Dec
Availability for 17 Dec - 24 Dec
Availability for 24 Dec - 31 Dec
Availability for 31 Dec - 7 Jan
Availability for 28 Jan - 4 Feb
Availability for 25 Feb - 4 Mar
Availability for 3 Jun - 10 Jun
Availability for 8 Jul - 15 Jul
Percentage of available rentals
Vacation rentals in Southern Pines
Vacation rentals locations
Are you planning to have a vacation soon? Southern Pines, North Carolina, is a great place to visit! The town has many attractions that would make your vacation memorable. The rental properties here are pretty affordable, too. Southern Pines is known for its beautiful golf courses and pristine lakes. It is also the perfect place to go mountain biking, hiking, or camping. There are also a lot of shops and restaurants in the town for you to enjoy your stay. Make sure to check out these places during your stay in Southern Pines, and you'll surely have a great vacation. The town is conveniently close to several airports, including Raleigh-Durham International Airport.
Perfect vacation rentals for everyone
The perfect rental property meets the needs of those looking to rent. The rental properties in Southern Pines provide the ideal accommodations for a family vacation, golf getaway, or business trip. Some vacation rentals can accommodate up to ten people, making them perfect for larger groups. The best part is that there is something for everyone. In addition, the properties are child-friendly and pet-friendly, making it easy to travel with the whole family or four-legged friend. The amenities are specifically selected to meet the needs of everyone looking for a rental. The kitchen, living room, and bedrooms all have televisions. There is also complimentary Wi-Fi and cable TV to keep everyone connected and enjoy their favorite shows. Air conditioners, room heaters, washing machines are also available in each rental for added comfort. The swimming pool, Jacuzzi, and tennis court are just a few of the luxurious amenities guests can enjoy on-site. There is also a playground for the little ones and a putting green for an afternoon of relaxation.
Vacations in Southern Pines
The area and getting around
Attractive neighborhoods
The neighborhoods are just but unique. There is no shortage for one looking for fun and exciting places to walk around or take a drive. You can find all types of attractions, including rivers, lakes, ponds, and fountains. Museums such as the Agriculture Heritage Museum and The Arts Council of Moore County make Southern Pines a great place to visit. James Creek River and the Little River are highly recommended places to visit and enjoy outdoor activities. Lake Auman and the Carolina Sand hills National Wildlife Refuge are suitable for camping, hiking, biking, hunting, and fishing. Mountains such as the Tusquitee are also great places to visit to ensure a great vacation rental experience. What a great combination - a quiet and peaceful location with plenty of things to do in the area!
Fantastic area to stay
Southern Pines is a great place to spend some time. The town is clean with all the amenities of larger towns. There are plenty of options for vacation rentals, catering to all budgets. The authorities don't gamble with your security. The rental properties are well manned, plus the town-side has the best security systems. The weather is favorable most of the year and offers you a chance to do all kinds of activities. There are plenty of golfing and bird watching options just around a few miles from Southern Pines downtown. The people are friendly and always very ready to help visitors. The scenery is also lovely. You can drive to the outskirts of the town and see some fantastic sceneries. The roads are maintained to perfection, and there are no signs of congestion. There is plenty of greenery all around the town, plus you will come across several plantations on your way out. Southern Pines is a fantastic place to spend some time and enjoy all that nature has to offer.
Travelers and activities
Southern Pines for sports and nature lovers
The town is a paradise for golfers with eight golf courses, including the challenging Pine Needles Lodge and Golf Club designed by Donald Ross. There are also plenty of opportunities for hikers, birders, and nature lovers. You don't have to venture far from your vacation rental to see various birds, butterflies, and other animals. Just be sure to bring your binoculars! Some of the best hiking can be found at the Uwharrie National Forest within the town's limits. It is also home to the Uwharrie Lakes Region, which offers North Carolina's best fishing opportunities. Do you love taking videos? Be sure to film your hikes and fishing trips, as the natural scenery in this part of North Carolina is simply beautiful.
Southern Pines for culture and history lovers
If you are a history and culture enthusiast and would like to explore America's rich history and culture, Southern Pines shall be the best bet for you. From Civil War memorials to museums, Southern Pines offers plenty of exciting attractions for visitors. The Sand hills Children's Museum is one of the popular tourist destinations here and is renowned for its interactive exhibits. The museum is spread over two floors and has a range of galleries that offer exciting insights into the history and culture of the Sandhills region. In addition, the traditional foods in the famous restaurants make it worth a visit and enjoy a unique experience.
Did you know that Southern Pines is North Carolina's best-kept secret? Southern Pines is a lovely town located in Moore County, North Carolina. It's a great place to spend some time and enjoy all that nature has to offer.
Top 5 travel tips in Southern Pines
1. Sunrise Theater
Movie lovers have something to smile about at the Sunrise Theater. The theater is one of the oldest drive-in movie theaters in America, with its neon sign spelling out "Sunrise" in red letters. It is also one of the last theaters in the country to show double features.
2. Civil War memorials
The town has many historical monuments related to the Civil War. For example, the Battle of Bentonville Site, once part of a farm owned by John F. Kennedy's great-grandfather, is now a memorial park that commemorates the most significant battle fought in North Carolina.
3. The Sorting House
The Sorting House is Southern Pines' newest and most unique shopping experience. .store is filled with local art, antiques, and hand-crafted items. It's a great place to find outstanding gifts for your friends and family.
4. The Pit BBQ
Last but not least, no trip to Southern Pines would be complete without sating your hunger at the Pit BBQ. This family-owned eatery was listed as one of the top 10 barbecue restaurants in North Carolina. The Pit serves up delicious chopped barbecued pork, beef brisket, and chicken that will have you coming back for more.
5. Pine Needles Lodge & Golf Club
The Pine Lodge and Golf Club is an excellent place for golfers to play some of the best courses in the state. The club also has a spa, tennis courts, and a pool for those looking to relax after a day on the golf course.
FAQs: Vacation Rentals in Southern Pines
How much do you pay, on average, for vacation rentals in Southern Pines?
Last year, rentals in this destination had an annual average cost of around $406 per night.
During which months are vacation rentals cheaper in Southern Pines?
If it is your aim to save as much as possible during your vacation to Southern Pines, travel in October ($299 per night on average), February ($334), or November ($342), to find the lowest prices for the whole year.
During which months are vacation rentals more expensive in Southern Pines?
It can be concluded, by analyzing the data from the previous year, that costs per night for accommodation here are usually higher, on average, during the months of August ($677), September ($461), and January ($458).
Are there usually many vacation rentals available in Southern Pines?
It is better to plan ahead in Southern Pines as only 16% of the accommodations remain available throughout the year, following the data observed in the previous year.
When are more vacation rentals available?
The months when it's easiest to find available accommodation in Southern Pines are January (the average amount of properties that are free reached 40% of the total last year), December (32%), and September (32%).
How many vacation rentals does Holidu have in Southern Pines?
In Southern Pines we work with 2 different providers to give you a choice of 300 properties, so you will not be short of options!
Vacation destinations nearby
Holidu compares hundreds of websites to find your perfect holiday rental for the best price.