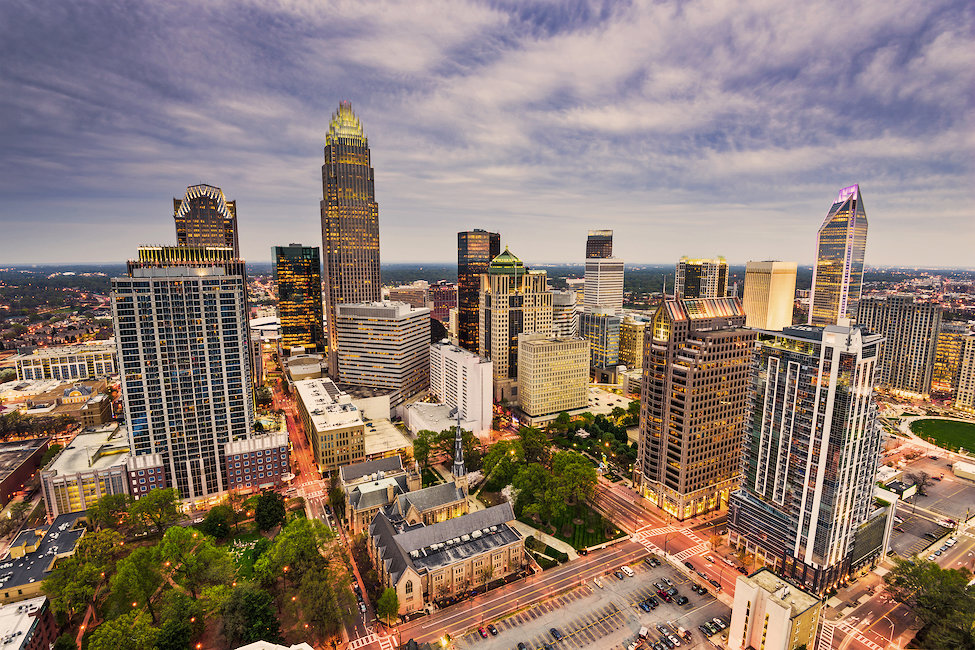 Prices and availability
Current Vacation rental prices Carolina Beach
$488 annual average
Average price per week
Current vacation rental availability Carolina Beach
38% annual average
Percentage of available rentals
Vacation rentals in Carolina Beach
Stunning destination in Carolina Beach
Plan your next trip to the beautiful destination of Carolina Beach. You will be able to find this town located in the New Hanover County of North Carolina, United States of America. With a population of 5,052 inhabitants, this place is ideal for you if you want to be in a peaceful coastal town for your getaway vacation. The town has gone through major reconstructions ever since the hurricane of 1954. Now, you will be able to find plenty of recreational activities and natural landscapes to explore.
Vacation rentals in Carolina Beach
There are numerous rental properties to choose from for your trip to Carolina Beach. Whether you want to be located closer to the beach or next to the bars and boutiques of the town center, the options will be plentiful. Imagine waking up in the morning and having your coffee on the patio while you observe the waves crashing on the shores. Spend a warm afternoon diving and swimming in your private pool or invite your friends over for a barbecue in your back yard. Play board games with your family n your large living room. These are some of the memories you could be making with an accommodation in Carolina Beach.
Vacations in Carolina Beach
The area and getting around
How to get to Carolina Beach
Making your trip to Carolina Beach will be quite simple. If you choose to drive to your destination, the easiest way to get to Carolina Beach is by traveling south on the NC-421 which comes from the city of Wilmington. This road is also used by the regional buses with routes to the town. You will also be able to take a boat to Carolina Beach by renting a boat and dock in Carolina Beach marina. Lastly, the closest airport will be the Wilmington International Airport which provides commercial flights for international and domestic routes.
Where to eat in Carolina Beach
The amount of restaurants available for you to choose from in Carolina Beach will surely satisfy your appetite. If you are looking to test out the seafood of the area, check out the Cape Fear Boil Company. This restaurant is one of the town´s favorites and it will serve you a vast array of fresh seafood. Do not forget to try out the low country boil while you visit. Another great eatery is The Fat Pelican. This restaurant and bar is the ideal place to go visit with friends. The fun atmosphere, live music and fully stocked bar will make sure that you have a fantastic evening together.
Travelers and activities
Outdoor activities in Carolina Beach
There are plenty of ways to discover the outdoors while visiting Carolina Beach. Spend the day at the Pleasure Island beaches. These beaches are complete with soft white sands, crystal waters, and they are all accessible by bike. This is the ideal spot to go for a swim and sunbathe during the warmer weather. Another great place to visit is the Freeman Park Recreation Area. The stunning park will provide you with scenic views and the possibility to go swimming, surf fishing and crabbing.
Family friendly activities in Carolina Beach
If you choose to make your trip to Carolina Beach with your family, try out these activities all together for a splendid time. Go visit the North Carolina Aquarium at Fort Fisher. This aquarium is one of the three coastal aquariums in the state and it has an array of galleries and exhibits which outline the different marine life found in North Carolina. Another enjoyable activity is taking surfing lessons. Check out the Tony Silvagni Surf School, they provide family friendly lessons for people of all ages and levels.
Did you know that the Outer Banks are home to North Carolina's official state animal, the wild horse, which originally descended from Spanish mustangs?
Top 5 travel tips for Carolina Beach
1. Carolina Beach State Park
Go paddle boarding. In this state park you will be get the chance to take a short lesson on paddle boarding before discovering the coasts of Carolina Beach with a tour guide.
2. Carolina Beach Fishing Pier
Spend the day fishing. One of the most popular activities in the area is fishing, here you will find a 700 feet long pier filled with perfect spots to sit, enjoy the view and catch some fishes.
3. Mansonboro Island
Visit a neighboring island. You will be able to reach this island on a shelling cruise boat. Here you can discover freshly washed up treasures on untouched beaches, as well as spot dolphins and other local wildlife creatures.
4. Fort Fisher State Historic Site
Visit a historic site. Fort Fisher used to protect the trading routes of Wilmington during the American Civil War until 1865. Here you will be able to encounter plenty of landmarks to learn the history of the fort.
5. Sugarloaf Trail
Go on a hike in nature. This easy three-mile loop will take you through the coastal evergreen forest, the fringe sand hills, and the tidal cypress-gum swamps.
FAQs: Vacation Rentals in Carolina Beach
What was the average price for a vacation rental in Carolina Beach last year?
Our data shows that Carolina Beach had an average price of $406 per night, a relatively high one for a neighborhood in the USA.
Which months allow you to save the most on vacation rentals?
Those who want to save as much as possible travel to Carolina Beach in April, May, or March, which are the months that offer the most discount, with average prices of $357, $367, and $384 per night, respectively, based on the previous year.
During which months are vacation rentals more expensive in Carolina Beach?
At the time of booking a vacation rental in Carolina Beach, the highest prices can usually be seen in the month of September (with an average of $438 per night), followed by January ($435), and then July ($429).
Are there usually many vacation rentals available in Carolina Beach?
It is better to book your stay well in advance when visiting Carolina Beach, as only 25% of our accommodations are usually available throughout the year.
What are the best months for a spontaneous getaway?
The most available months are, on average, February (with an availability of 55%), January (45%), and October (43%), according to the trends observed in the prior year.
Are there many vacation rentals in Carolina Beach?
Holidu works with 3 different partners to offer you a choice between 190 vacation rentals we have in Carolina Beach.
Vacation destinations nearby
Holidu compares hundreds of websites to find your perfect holiday rental for the best price.