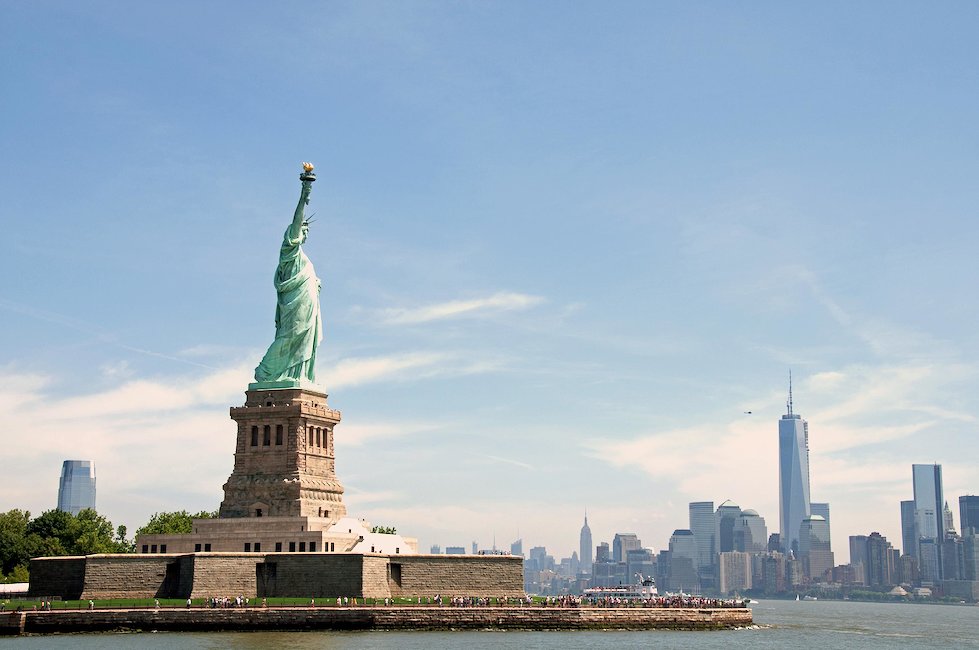 Prices and availability
Current Vacation rental prices Puget Sound
$327 annual average
Oct
Nov
Dec
Jan
Feb
Mar
Apr
May
Jun
Jul
Aug
Sep
Average price per week
Current vacation rental availability Puget Sound
53% annual average
Oct
Nov
Dec
Jan
Feb
Mar
Apr
May
Jun
Jul
Aug
Sep
Percentage of available rentals
Highlights Puget Sound
Vacation rentals
Wide selection of outdoor activities
Exciting getaways
American cuisine
Idyllic islands
Historical landmarks
Sandy beaches
Vacation rentals in Puget Sound
Vacation rental locations
Visit Puget Sound and spend your vacation in this charming inlet of the Pacific Ocean, located along Washington's northwestern coast. The area has idyllic islands, a natural landscape, spectacular water views, and expansive shorelines. When you visit Puget Sound, you'll always have plenty of places to visit and things to do. And the good thing is, the place has many vacation rentals near various beaches, shorelines, and other attractions. You can find ideal rentals in Puget Sound, Whidbey Island, Bryn Mawr-Skyway, Clallam County, Hurricane Ridge, Sequim, among other places.
A vacation rental for everyone
Before landing in Puget Sound, you'd wish to book a rental property that'll suit your needs. Luckily, we have around 1,400 vacation rentals that you can compare and choose one. Whether you want to visit the area for a romantic getaway, a family retreat, or a friends' reunion, there's a perfect rental awaiting you. Most rentals in Puget Sound have kitchens, living rooms, dining areas, and bedrooms to make you feel right at home. You can also find a child-friendly and pet-friendly rental. In addition, you can choose a rental property with a pool, yard, Jacuzzi, lake view, TV, internet, balcony, and air conditioning.
Vacations in Puget Sound
The area and getting around
An area bustling with activities
Puget Sound will intrigue you with its natural wonders and precious artificial resources. You won't fall short of places to explore, starting with about 170 islands, beaches, and the bustling city of Seattle. Washington State Ferries system will help you connect the islands to explore the interior regions. Other means of transport available include trains at several stations such as Seattle King Street Station, Everett Station, and Edmond Station. A visit to these islands will introduce you to various parks, museums, art centers, and wineries. You can explore the natural landscape for sightseeing or hit the beach for water activities.
American cuisine and unique local activities
The beauty of Puget Sound is in Exploring the islands and finding out the unique things about them. For instance, you can visit various beachfront restaurants or other restaurants in the interior parts of the islands to sample their food. Most restaurants here offer American cuisine, but you can also find others offering French, Italian, Asian, and Mexican cuisines. Whether you love seafood, pizza, steak, burgers, or tapas, the region has something for you. Head to Seattle, the urban epicenter of Puget Sound, and explore various shops, stores, and markets. Go shopping at Space Needle or Pike's Place Market and look for unique gifts for your loved ones.
Travelers and activities
Puget Sound for culture and history lovers
History and culture buffs will find Puget Sound an ideal place for vacation. Whether you want to explore the region's history, artistic prowess, and architectural designs, there're plenty of places to visit. Head to Port Townsend and visit Fort Worden Historical State Park that served as the home for officers and troops who protected the region from invaders. The museum has Victorian-era buildings, parade lawns, and gun emplacements. You can also visit the stunning Museum of Pop Culture for modern popular culture. This museum features exhibits such as the Infinite World of Science Fiction, Marvel: Universe of Super-Heroes, and Nirvana: Taking Punk to the Masses. Other historical landmarks include Olympic Sculpture Park, Seattle Art Museum, Smith Tower, and many more.
Puget Sound for water sport enthusiasts
With plenty of beaches and expansive shorelines, you can rest assured of finding a perfect place to try various water activities. Sandy beaches dot the shorelines of various islands. You'll find stunning sandy beaches on the Seattle shoreline that attract visitors and locals. For example, you can visit Discovery Park, Alki Beach, Golden Gardens Park, Richmond Beach Park, Sunnyside Beach Park, among others, for recreation. You can play various beach games such as sandcastle building, volleyball, and soccer. In addition, you can head onto the water for scuba diving, kayaking, fishing, boating, and crabbing.
Did you know that after the Chesapeake Bay, Puget Sound is the 2nd largest estuary in the U.S.? It has a 2,500-mile shoreline that runs from stunning northern Deception Path to the Charming Southernmost Olympia.
Top 5 travel tips for Puget Sound
1. Bloedel Reserve
Ride on a ferry from Seattle to Brainbridge Island, where you'll access the Bloedel Reserve with your family and friends. The reserve is ideal for many outdoor activities such as cycling, shopping, dining, kayaking, and sightseeing. You can also take your family to Fay Brainbridge Park for camping. Visit the northern tip of the island and spend time in the botanical garden with over 150 acres of gardens and structures.
2. Whale watching at the San Juan Islands
Most travelers visit the San Juan Islands to spot wild whales in the Salish Sea. You can spot whales from land, but you have to be a little patient. For example, you can try to spot these massive mammals from Lime Kiln State Park, that's commonly known as a Whale Watch Park. However, you can try a better way to watch whales by going on a professional tour guide. Try Friday Harbor Day Trip & Whale Watching Tour and Whale Watching Tour from Friday Harbor. You can carry binoculars and cameras to view more whales and take photos.
3. Point Defiance Zoo & Aquarium
Take a trip to Tacoma and visit Point Defiance Zoo & Aquarium that serves as a zoo and an aquarium. This zoo and aquarium sit on a 25-acre property and features 367 different animal species. You can explore the zoo and aquarium with your family or friends to catch glimpses of wildlife, plants, and views. Some animals that you can see include Arctic fox, Asian elephants, polar bears, and Sumatran Tigers. You can also visit Point Defiance Park to enjoy breathtaking views of the snow capped Mountain Rainer and Puget Sound.
4. The Museum of Flight
If you're an aircraft enthusiast, you can visit The Museum of Flight located near downtown Seattle at King County International Airport. The museum was established in 1965 and served as a non-profit organization. You can enjoy viewing a collection of aircraft, spacecraft, artifacts, and objects. Some of the best exhibits include NASA Full Fuselage Trainer, Lockheed M-12 Blackbird, 737 Airliner Theater, Apollo 17 Mission Models, and XCOR Lync Spaceplane.
5. Vashon Island
If you love adventuring, you won't miss Vashon Island, the largest island in Puget Sound. The island is in King County in the southern part of the Admiralty Inlet and offers plenty of attractions and recreation opportunities. For example, you can explore the sandy beaches, woodsy trails, charming shorelines, and stunning galleries. Start your adventure with a cup of coffee at Vashon Island Coffee Roasterie or grab a bite at The Monkey Tree. You can also go shopping at Kronos, the Giraffe, and Heron's Nest.
FAQs: Vacation Rentals in Puget Sound
How much did it cost for a vacation rental in Puget Sound last year?
Our data shows that Puget Sound had an average price of $357 per night, a relatively high one for a destination in the USA.
When are vacation rentals cheaper in Puget Sound?
According to last year, the months that are the cheapest in Puget Sound are March, April and February, with average prices of $299, $322, and $328, respectively.
In which months is it more expensive to rent a vacation rental in Puget Sound?
When it comes to looking for a vacation rental in Puget Sound, the months that cost the most are, in order of highest to lowest, August, September and July, with average prices per night of $398, $389, and $380, respectively.
Is Puget Sound a good location for a last-minute getaway?
It's worthwhile to be proactive in Puget Sound as only 30% of the accommodations remain available throughout the year, according to last year's data.
What are the best months for a last-minute getaway?
Last year, the months with the largest number of accommodations available of the year in Puget Sound were May, June and January, with average availabilities of 84%, 77%, and 31%, respectively.
When are fewer rentals available in Puget Sound?
During this period, the availability is only 10%. It is therefore recommended to reserve early.
How many vacation rentals does Holidu have in Puget Sound?
Holidu collaborates with 9 different partners to give you an inventory to choose between 3,800 properties we have in Puget Sound.
Vacation destinations in Puget Sound
Vacation destinations nearby
Holidu compares hundreds of websites to find your perfect holiday rental for the best price.