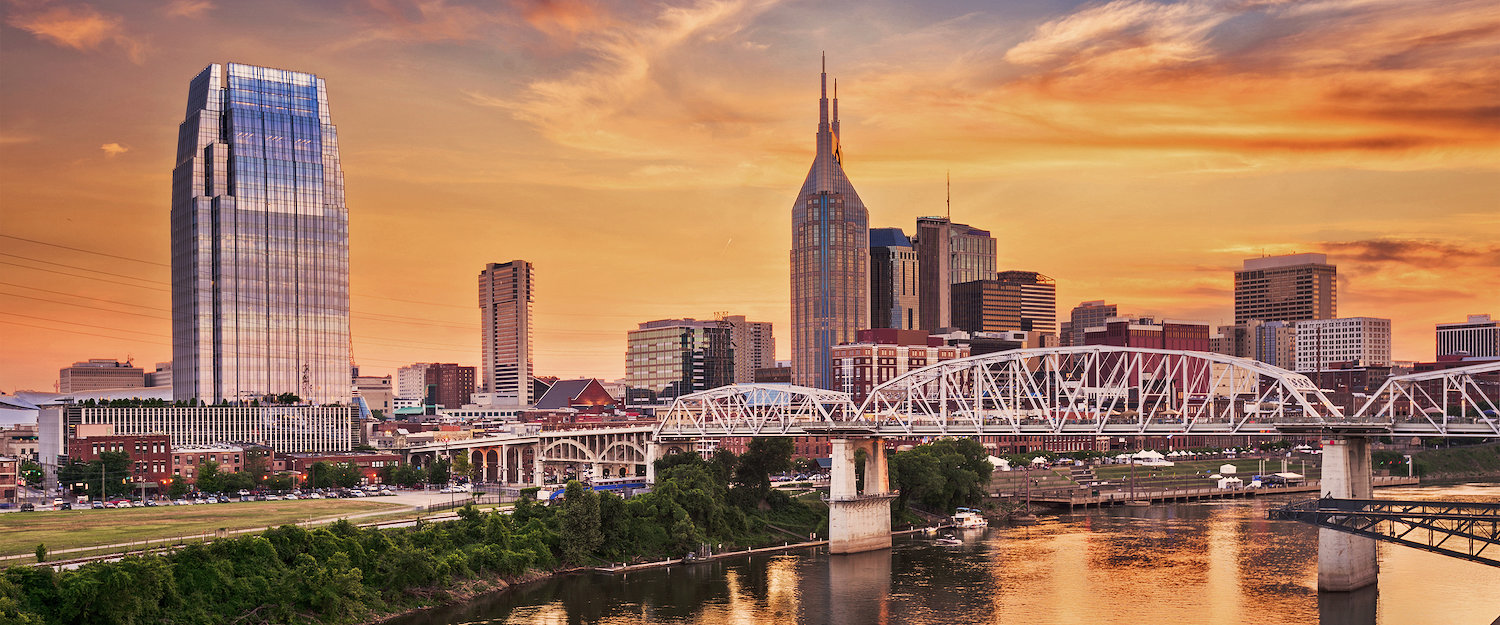 Vacation rentals in Norris Lake
Start comparing over 90 rentals in Norris Lake and book at the best price!
Popular Vacation Rentals in Norris Lake
Vacation rentals with free cancellation
Vacation Rentals in Norris Lake
Pet-friendly Vacation Rentals
Vacation Rentals with Pool
Vacation Rentals with Internet
Find Vacation Rentals in Norris Lake
Highlights Norris Lake
Natural landscape
Southern getaway
Country living
Expansive forests
Artificial lake
Most popular in Norris Lake
Other property types in Norris Lake that might be interesting:
Prices and availability
Prices
November
December
January
February
March
April
Oct 23 - Oct 30
$467 per night
Oct 30 - Nov 06
$466 per night
Nov 06 - Nov 13
$459 per night
Nov 13 - Nov 20
$472 per night
Nov 20 - Nov 27
$522 per night
Nov 27 - Dec 04
$557 per night
Dec 04 - Dec 11
$507 per night
Dec 11 - Dec 18
$479 per night
Dec 18 - Dec 25
$498 per night
Dec 25 - Jan 01
$527 per night
Jan 01 - Jan 08
$577 per night
Jan 08 - Jan 15
$555 per night
Jan 15 - Jan 22
$508 per night
Jan 22 - Jan 29
$470 per night
Jan 29 - Feb 05
$439 per night
Feb 05 - Feb 12
$375 per night
Feb 12 - Feb 19
$346 per night
Feb 19 - Feb 26
$500 per night
Feb 26 - Mar 05
$632 per night
Mar 05 - Mar 12
$629 per night
Mar 12 - Mar 19
$552 per night
Mar 19 - Mar 26
$0 per night
Mar 26 - Apr 02
$465 per night
Apr 02 - Apr 09
$0 per night
Average price per week
Availabilities
November
December
January
February
March
April
Percentage of available rentals
Vacation rentals in Norris Lake
Luxury rentals in a natural paradise
Are you looking for the perfect vacation rental? At Norris Lake, you will find a wide variety of options that will make your trip unforgettable. Leave the city behind and connect with the natural landscapes that Norris Lake has to offer from your private own property. If you want a more central location check out La Follette. Need a place closer to the lake or one surrounded by green forests? Not to worry! With limitless options at your fingertips, you will be able to find your perfect vacation accommodation.
Vacation properties tailored to your needs
Norris Lake has a long catalog of rentals that will allow space for your whole travel party whether going with just your partner or taking a large group of family and friends. Find rentals from rustic to modern or even step up your rental game and go for a more luxurious option. These properties come with large bedrooms, modern appliances, and comfortable furniture. Many of our rentals also include courtyards or terraces that allow for beautiful panoramic views of the lake and surrounding areas. Many also have grills available to make a delicious barbecue after a long day on the lake. Have you already decided on one? What are you waiting for! Book your dream rental now with Holidu.
Vacations in Norris Lake
The area and getting around
One of the most beautiful lakes in Tennessee
Are you interested in getting your full enjoyment out of Norris Lake? This beautiful tourist attraction not only allows you to spend pleasant moments in its extensive waters but also offers you the opportunity to explore its surroundings. You can find nature museums full of different species of native vegetation, historical attractions, local restaurants including local southern favorites including fried fish, and barbecue. Much closer to the lake, you can find over twenty marinas, such as Sequoyah and Whitman Hollow, where you can rent a boat for the day to explore the lake.
Wildlife at Norris Lake
The north side of Norris Lake is much more populated than Big Creek (the south side). This makes it the perfect place to take a breath and connect with nature. Meet all the different species of wild animals by bird watching or fishing. Norris Lake is full of natural scenery and is always open to new visitors, waiting to be the backdrop for your unforgettable vacation.
Travelers and activities
Norris Lake for outdoor lovers
If you want to escape from the city, Norris Lake is the perfect destination. Here you can reconnect with your loved ones with the most beautiful views that the Great Smoky Mountains National Park has to offer. Nestled in the Tennessee Valley, this lake goes back to the year 1933 when it was created to generate electricity and control the flooding of the river. Now the lake is home to endless water activities and even includes a floating restaurant. Those restaurants will allow you to have lunch without even having to leave the lake. At Norris Lake, you will be surrounded by nature, here you can relax from your normal bustling life in the city.
Norris Lake for sports lovers
Are you a fan of activities as hiking, kayaking, jet skis, boats, water skiing, swimming, and fishing? If your answer is yes, we assure you that you will never want to leave! Lake Norris is sure to have all your favorite activities and new ones for those looking to seek adventure. In or out of the lake, you will never be without something to do or discover.
"Did you know that Norris Lake is renowned for its fishing? There are more than 14 different species of fish living in the lake!"
Top 5 travel tips for Norris Lake
1. Visit Norris Dam State Park
Located on the shores of Norris Lake. It is a tourist stop that you won't want to miss. In this park, you can get to know the dam with a historical tour. Its long trails allow pleasant walks in the company of your family and friends, and it even has a playground for children. It is a peaceful place to add fond more memories to your trip.
2. Living History at the Appalachia Museum
This museum is home to the thickest trees in Appalachia. It is open to the public to offer insight into the lives of the residents in the area's historical pioneer mountain farm village. The museum also has many animals, such as cows and horses, that you can interact with. In the Appalachia museum, you can also see cultural objects from that time that allow us to know a little about the last century from today.
3. Blend into nature with a guided tour
If you already got your fix of swimming in the lake and want to take a trip to the mountains, guided walks are your best option. Get ready to know the widths of the green forests, see beautiful natural landscapes, and walk through the valleys.
4. Check out the local southern cuisine
Bubba Brew's Sports Bar & Grill is a local favorite. This restaurant offers the best southern cooking, including local sea bass, one of the most popular fish on the lake. Another restaurant you can't miss is the floating bar. It has an extensive menu of outdoor food, with live country music and TV screens, so you don't miss the big game.
5. Nightlife at The Tiki Club
When we travel, you don't want the fun to end. That's why many take advantage of the nightlife on the lake. If you are a person who doesn't want to rest when visiting Norris Lake, you should not miss this bar. There is outdoor seating with overhead cover, fans, and views of the water. It offers a cozy yet festive atmosphere. Sing the night away with its karaoke machine or sit back and watch while eating a portion of its delicious nachos. At Norris Lake, you can continue the fun into the night.
FAQs: Vacation Rentals in Norris Lake
What is the average price for vacation rentals in Norris Lake?
The COVID-19 pandemic heavily impacted the travel industry in 2020. Last year, rentals in this destination had an annual average cost of around $448.02 per night.
During which months can you find the best price for vacation rentals in Norris Lake?
After analyzing our data from last year, the months at the lowest possible cost in Norris Lake are July, August and April, with average prices of $372.8, $378.88, and $433.09, respectively.
In which months is it more expensive to rent a vacation rental in Norris Lake?
It can be concluded, by analyzing the data from the year 2020, that costs per night for accommodation here are usually higher, on average, during the months of January ($560.31), November ($493.92), and March ($477.83).
Should I plan a trip to Norris Lake well in advance?
So you don't run out of accommodation options in Norris Lake, it is necessary to think ahead as 70% of rentals are usually booked, according to last year's data.
What time of the year can I find more free vacation rentals?
February, April and January are, in order of highest to lowest, the months that present the largest number of accommodations free, with respective average availability figures of 67.2%, 66.25%, and 66%.
Which months is it more difficult to find available vacation rentals?
The months with the lowest properties available in Norris Lake are, in order, July, August, and June with respective average availability figures of 0%, 0.8%, and 2.5%, based on data collected in 2020.
Are there many vacation rentals in Norris Lake?
Holidu has around 300 properties in Norris Lake, provided by 2 different partners.
Vacation destinations nearby
Holidu compares hundreds of websites to find your perfect holiday rental for the best price.