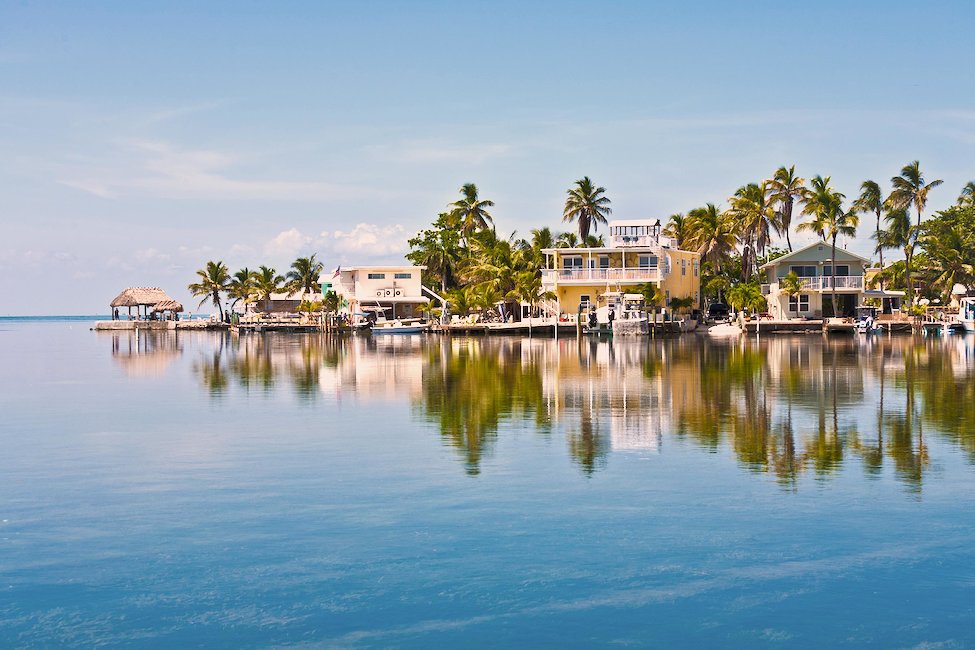 Prices and availability
Current Vacation rental prices Key Colony Beach
$494 annual average
Oct
Nov
Dec
Jan
Feb
Mar
Apr
May
Jun
Jul
Aug
Sep
Average price per week
Current vacation rental availability Key Colony Beach
54% annual average
Oct
Nov
Dec
Jan
Feb
Mar
Apr
May
Jun
Jul
Aug
Sep
Percentage of available rentals
Vacation rentals in Key Colony Beach
Vacation rentals accommodations
A perfect vacation is a desire for those looking to get away from the hustle and bustle of everyday life. If you're looking for a quiet, peaceful place to stay and spend your vacation, then perhaps Key Colony Beach is the place for you. Most vacation rentals in Key Colony Beach are located on the oceanfront and offer beautiful views of the Atlantic Ocean. In addition, Key Colony Beach vacation rentals come in a variety of styles and price ranges to suit the needs of every traveler. Key Colony Beach is conveniently situated on the east end of Marathon in the Florida Keys. This tropical paradise is well known for its crystal clear waters, white-sand beaches, and abundant marine wildlife inhabiting its waters. Therefore, if you want to enjoy an unforgettable family vacation, Key Colony Beach vacation rentals are perfect for you.
Charming vacation rentals for everyone
The rental properties in Key Colony Beach come in all shapes and sizes, from cozy one-bedroom cottages to sprawling seaside estates. No matter what your budget or what you're looking for, there is bound to be a vacation rental in Key Colony Beach that will meet your requirements. Whether you are with your family or a group of friends, you will be pleased with the selection Key Colony Beach vacation rentals have to offer. You can choose from cozy homes just a few steps away from the beach to luxurious mansions that come with their own private swimming pools. The rentals can accommodate up to ten guests, making them the perfect choice for large groups. The rooms are well furnished with everything you need for a relaxing stay, including cable TV, DVD players, and Wi-Fi. Air conditioners are also included in most properties, so you can cool off after a day of sunbathing. Never worry about coming with your pet because some of the rental properties in Key Colony Beach even allow pets. For those who would like to cook their own meals, a fully functional kitchen is provided in most rentals. Basic supplies such as utensils, pots, and pans, and cooking oil are even included in some properties.
Vacations in Key Colony Beach
The area and getting around
Appealing neighborhoods
If there is a town with attractive neighborhoods, Key Colony Beach is it. With its wide streets and well-manicured lawns, the town looks like a postcard-perfect image from a brochure. In addition, the town is close to the Atlantic Ocean, making it easier for visitors to enjoy beaches, marine life, and even sports fishing. The town boasts of being the hub of several exciting attractions. The first is the Dolphin Research Center, where visitors can watch dolphins in their natural habitat. Then there is the Turtle Hospital which rehabilitates injured sea turtles before releasing them back into the wild. And for golf enthusiasts, there is the Ocean Reef Club which offers two championship golf courses. Museums such as the Harry Truman Little White House, the Key West Shipwreck Museum, and the Mel Fisher Maritime Museum are also close by to easily help visitors pass the time. Plus, because Key Colony Beach is near the Atlantic Ocean and the Gulf of Mexico, visitors can choose from a wide range of water sports.
Fantastic area to stay
Key Colony Beach is a charming area to visit during a vacation. The town is made up of just a few square miles, but there is plenty to do and see here. The beaches are clean and beautiful, and there are plenty of restaurants, bars, and shops to keep visitors busy. Security should not be a concern to you because Key Colony Beach has one of the lowest crime rates in the state. The rental properties are well gated with security patrols that watch burglars and other criminals. If you want to get the town's fresh air, there are car rentals that you can use. The roads are well maintained and safe. Bars and restaurants in the area usually have live music, and some even offer karaoke nights. What a great place to enjoy the company of friends and family while taking in some fantastic sunsets.
Travelers and activities
Key Colony Beach for sport and nature fanatics
The town is located in the Middle Keys and is known as a center for scuba diving and fishing. The town's economy thrives on several amenities such as fishing, diving, boating, and sailing. Golfing is also one of the favorite pastimes here. Mountains such as the Sugarloaf Key Deer Refuge and the Key West National Wildlife Refuge also offer splendid views to visitors. Here, you can go on a whale watching tour, enjoy fishing in the waters of the Gulf of Mexico, go on bike tours, or relax on the beach. If you love taking photos, you will find no shortage of exciting things to capture here - from the lush green landscape to the crystal clear waters and colorful marine life.
Key Colony Beach for culture and history enthusiasts
Culture and history enthusiasts will find plenty to appreciate in Key Colony Beach. The city has a rich history on display at various points throughout the city. In addition, many cultural events and attractions are worth checking out. Museums like the Marathon Wild Bird Center and the Turtle Hospital offer a unique glimpse into the culture and history of the area. At the same time, performances at places like the Key Colony Beach Community Theater allow visitors to be entertained by talented local actors.
Did you know that Key Colony Beach is considered one of the best places to stay during a vacation? It is known for its family-friendly atmosphere, low crime rate, and amazing beaches. The city is home to several exciting attractions such as the Dolphin Research Center and the Turtle Hospital.
Top 5 travel tips
1. Atlantic Ocean
The ocean provides a relaxing yet exciting experience to visitors to Key Colony Beach. With its seaside views and ever-deepening horizon, the Atlantic Ocean makes for a great vacation spot. Visitors can enjoy sunbathing and swimming or scuba diving and fishing, depending on their interests.
2. Dolphin Research Center
The center is a not-for-profit research and education facility dedicated to the study and conservation of dolphins. It offers interactive exhibits, educational programs, and opportunities to observe dolphins up close.
3. Key West
The popular Keys destination is about a one-hour drive from Key Colony Beach. It offers plenty of activities and attractions, such as Duval Street's lively nightlife and Ernest Hemingway's home.
4. Bahamas
Just a short ferry ride away, the Bahamas offer white-sand beaches, crystal-clear waters, and plenty of activities, such as scuba diving, snorkeling, and golfing.
5. Southernmost Point
This marker, located in Key West, marks the southernmost point in the continental United States. The marker is a popular photo spot for visitors to the area and has become a symbol of Key Colony Beach.
FAQs: Vacation Rentals in Key Colony Beach
How much did it cost for a vacation rental in Key Colony Beach last year?
With an average cost of $421 per night, Key Colony Beach lies at the upper end of the price range for vacation rentals in the USA.
During which months are vacation rentals cheaper in Key Colony Beach?
Travelers who want to save as much as possible visit Key Colony Beach in September, October, or May, which are the months that offer the most discount, with average prices of $350, $360, and $379 per night, respectively, based on the previous year.
In which months is it more expensive to rent a vacation rental in Key Colony Beach?
Following the data observed last year, costs per night for accommodation here are usually higher, on average, during the months of February ($547), March ($491), and January ($483).
Are there usually many vacation rentals available in Key Colony Beach?
It is recommended that you book your stay with plenty of time when visiting Key Colony Beach, as only 18% of our properties are usually available throughout the year.
Which months offer the highest availability?
August, September and October are, in order of highest to lowest, the months that have the largest number of properties free, with an average availability of 58%, 49%, and 44%.
How many vacation rentals does Holidu have in Key Colony Beach?
Holidu has 110 vacation rentals in Key Colony Beach, provided by 2 different partners.
Most popular in Key Colony Beach
Vacation destinations nearby
Holidu compares hundreds of websites to find your perfect holiday rental for the best price.