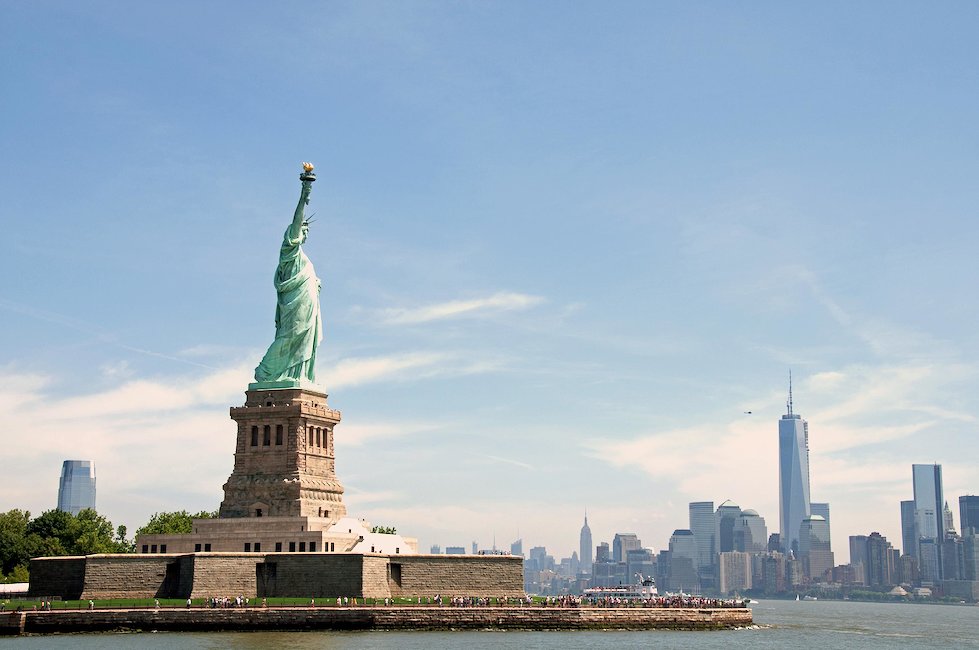 Prices and availability
Current Vacation rental prices Highlands (NJ)
$451 annual average
Oct
Nov
Dec
Jan
Feb
Mar
Apr
May
Jun
Jul
Aug
Sep
Average price per week
Current vacation rental availability Highlands (NJ)
45% annual average
Oct
Nov
Dec
Jan
Feb
Mar
Apr
May
Jun
Jul
Aug
Sep
Percentage of available rentals
Vacation rentals in Highlands (NJ)
Peaceful beach side rental locations
Finding a serene and tranquil vacation rental may be a tall order, but luckily, Highlands (NJ) has some of the most eye-catching locations in the whole of New Jersey. You can rent tranquil condos, villas and cabins in the woods. The area has serene waterfront cottages where you can spend your vacation catching the fresh breeze. Highlands is versatile; it offers vacation rentals that fit budgets and needs.
Holiday rentals fashioned for all and sundry
If you seek accommodation during your holiday stay in Highlands, New Jersey, consider taking a vacation rental. The properties are available in all sizes and shapes, ranging from tiny condos to big homes featuring multiple bedrooms. The homes allow you to keep pets, ensuring that you do not leave your canines friends behind. You can choose a rental that fits your needs from the available pool. Additionally, the properties have Wi-Fi, hot tubs, private swimming pools, spacious parking and fully equipped kitchens. An excellent accommodation makes it easy for you to go out and sample the shops, restaurants and cultural attractions that the town offers.
Vacation rentals in Highlands (NJ)
The area and getting around
A beachside town teeming with activities
Highlands is a breathtaking town located in New Jersey. It is the ideal place for a vacation getaway, with lots of action to keep you occupied. Whether you want to see some history, watch humpback whales, hike or sunbathe on the beach, Highlands has something fashioned for you. The town also has a farmer's market where you can shop for local craft to keep as souvenirs and fresh farm products.
A town heavy with fascinating attractions
Highlands appeal is due to its close location to New Jersey's many tourist sites. Tourists who pitch camp in the area can easily access the many tops of the range vacation spots like restaurants, bars, and beaches. On top of being a fun place to be all year round, Highlands is home to Hartshorne woods park, where you can take walks, hike or ride bikes. Mount Mitchill also offers a scenic site where you can catch incredible views.
Travelers and activities
Highlands (NJ) for history lovers
There are many historical sites in Highlands that tourists can visit. In particular, the twins light historical site is a significant piece of history, although it is nonoperational. Visitors can tour the facility, view its equipment, and climb the northern tower; the lighthouse offers breathtaking views from its high perch. Estimates indicate that it may be 246 feet above sea level. The great height treats you to the New York city's skyline in the distance. You will also see the close Highlands Bright bridge.
Highlands (NJ) for Hiking fans
The area has many hiking trails that pass through beautiful scenery. The courses vary in hiking difficulty ensuring that visitors find routes that fit them. You can choose a hike gauging on your fitness and skill level. Bayshore trail is one of the most popular options due to its ease. If your skill level is near elite, you can try the more challenging Hartshorne woods hike, the more difficult trail. It has almost 16 miles of hiking trails, and it's more rewarding when you complete the trek. Other trails include, Laurel Ridge trail, Highlands hilltopper, and The Hook Trail. You can bring your camera to capture the fishing pier and old military bunkers on the Hartshorne woods trail.
Highlands (NJ) is the highest point in the stretch between Texas and Maine.
Top 5 travel tips for Highlands (NJ)
1. Seastreak Ferry Terminal
Seastreak is an area where you get a chance to see humpback whales. You will have to board a ferry to see the giant animals. There are also other species like dolphins, fish and turtles.
2. Twin Lights Historic Site
The site's location is on the two lighthouse road in Highlands. It has a rich history, and due to its vantage position, it offers some beautiful views of the surrounding areas. At 246 feet above sea level, the site is nearly Highlands highest point.
3. Sandy Hook Beach
If you want to soak in some sun, this is the place to be. Located at 128 South Hartshorne Drive, the beach is a must-visit during the summer. It offers a relaxed vibe, plus its proximity to the nearby bars and restaurants gives you a nightlife option.
4. Farmers Market
The market's location is at Buddy park, and it runs from the dawn of summer to the dusk of fall in November. If you are looking for fresh farm produce, boutique apparel and local craft, this is the place to do your shopping. The market day is on every Saturday.
5. The Sandbox at Seastreak
The part sandy beach, the part outdoor bar, takes care of all your drinks needs during the summer visit. You can swim or bask in the sun in the area as you sample an array of drinks.
FAQs: Vacation Rentals in Highlands (NJ)
On average, what was the cost for vacation rentals in the Highlands in 2020, during the period hit by the pandemic?
The corona crisis strongly impacted holidays in 2020. Last year, rentals in this destination had an annual average cost of around $381.21 per night.
During which months can you find the best price for vacation rentals in the Highlands?
If it is your aim to save as much as possible during your visit to the Highlands, go there in December ($297.39 per night on average), May ($334.17), or February ($355.72), to find the lowest prices for the whole year.
When are vacation rentals more expensive in the Highlands?
In 2020, the month that offered the highest average prices in the Highlands was September, with an average price of $479.6 per night. This was followed by August, with an average of $475.86, and July, with $392.02.
Is the Highlands a good location for a last-minute getaway?
If you decide to put the Highlands on your bucket list, we recommend planning your vacation well in advance because it is usually very high in demand, with an annual average of 80 % of rentals booked in the year 2020.
What are the best months for a last-minute getaway?
In 2020, the months with more available accommodation of the year in the Highlands were January, February and April, with average availabilities of 46.6%, 37.25%, and 35.5%, respectively.
Are there many vacation rentals in the Highlands?
Holidu works with 2 different partners to offer you a choice between 20 properties we have in the Highlands.
Most popular in Highlands (NJ)
Holidu compares hundreds of websites to find your perfect holiday rental for the best price.