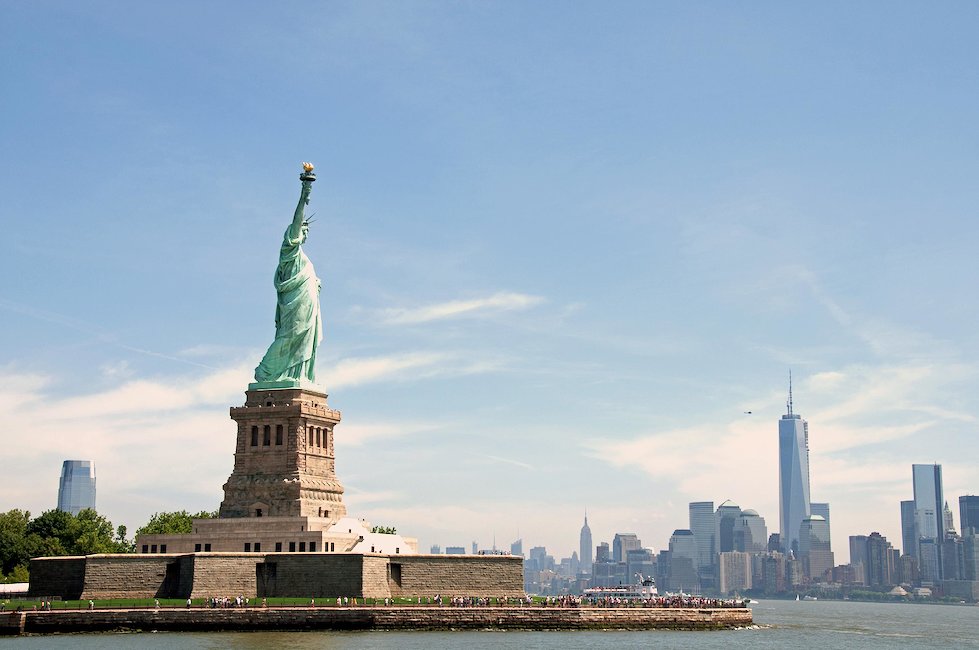 Vacation Rentals in Fort Washington
Start comparing over 98433 rentals in Fort Washington and book at the best price!
Vacation Rentals in Fort Washington
Pet-friendly Vacation Rentals
Vacation Rentals with Pool
Vacation Rentals with Internet
Vacation Rentals with Air Conditioning
Find Vacation Rentals in Fort Washington
Highlights Fort Washington
City rentals
Destination in Maryland
Family getaway
Outdoor adventures
Nature getaway
Hiking trails
Most popular in Fort Washington
Prices and availability
Prices
January
February
March
April
May
Average price per week
Availabilities
January
February
March
April
May
Percentage of available rentals
Vacation rentals in Fort Washington
Stunning rental locations in Fort Washington
Organize your next vacation to the stunning area of Fort Washington. This unincorporated area is located in Prince George County within the state of Maryland, United States of America. The area is also situated on the borders of the nation's capital, Washington D.C. With a population of 23,717 inhabitants, Fort Washington is the ideal destination if you wish to explore the capital while staying in a less crowded area. You will find that this destination has a long and rich history, the first Fort Washington was constructed back in 1809, and it was the only fort that protected Washington D.C. Between the stunning landscape with plenty of recreational activities and the numerous historical landmarks to discover, you will be delighted with the number of things you could do in Fort Washington.
Vacation Rentals in Fort Washington
There are plenty of stunning vacation rentals to choose from while staying in Fort Washington. You will be able to find accommodations situated closer to the nation's capital, as well as others that are nestled amid nature. Imagine waking up in the morning and having your breakfast on your patio surrounded by luscious trees. Spend an afternoon playing ball at the right outside of your property park with your friends or take a swim in your private pool. Have dinner with your family in your large dining room and then a glass of wine with your partner on the balcony as you admire the sunset. These are some of the opportunities waiting for you in Fort Washington.
Vacations in Fort Washington
The area and getting around
How to get to Fort Washington
There are multiple ways to make your journey to Fort Washington depending on your preference. If you choose to drive to your destination, the closest main road connects the area with the neighboring major cities in Maryland Route 210. This road is also used by numerous regional buses that have routes to Fort Washington. On the other hand, if you want to fly to your destination, the closest airport for you will be the Ronald Reagan Washington National Airport which provides commercial flights for international and domestic routes.
Where to eat in Fort Washington
There are numerous delicious eateries for you to try out while visiting Fort Washington. One of the fanciest upscale restaurants in the area is Planchette. This French-style bistro will provide you with a delicious menu in a quaint and relaxed atmosphere. Some of their popular dishes include Escargots de Bourgogne, La Mer and La Viande. On the other hand, The Farm and Fisherman Tavern is another great restaurant to try out in the area. This local eatery will provide you with delicious farm-to-table dishes such as their Caramelized Cauliflower and Mushroom Toast.
Travelers and activities
Fort Washington for outdoor explorers
There are many different ways to visit the natural landscape of Fort Washington. For a day by the lake, head to Betty Blume Park. This nature park will allow you to go canoeing, kayaking, and freshwater fishing. The park also has plenty of greenery to play soccer or have a picnic. On the other hand, if you want to go for a hike, head to the Park Loop Trail. This 3.5-mile loop is just about three hours long and perfect for all levels of hikers. This trail will take you through multiple historical sites, as well as allow you to admire the flora and fauna of the area.
Fort Washington for family activities
If you plan to make your vacation to Fort Washington with your entire family, try out these activities together to have a delightful time. On a warm and sunny day, check out Allentown Fitness & Splash Park. This outdoor family pool has two water slides, a 25-yard lap pool, a hot tub, and a fitness room with cardio machines. Another great place to visit is the Discovery Creek Children's Museum Of Washington. This family-friendly museum aims to bring a hands-on experience of history and nature.
"Did you know that Fort Washington takes its name from the fort built by the soldiers of the American Revolution in 1777?"
Top 5 travel tips for Fort Washington
1. Fort Washington Park
Built in 1809 as a defensive fort, now you will be able to find a network of hiking and biking paths with stunning views of the river, as well as a historical reenactment of the battle that was held here.
2. Rosecroft Raceway
This popular racing track opened in 1949 and it has been featuring many notable races ever since then. Try and catch a race while you are visiting the area.
3. Fort Foote Park
Admire numerous historical landmarks. In this park, you will be able to find two 15-inch guns on carriages that overlook the Potomac and were used during the Civil War.
4. National Golf Club
Spend an afternoon playing golf. This 18-hole course was established in 1960, you will also be able to find a fitness center, a swimming pool and an upscale restaurant.
5. Silvestre Chicken
Have some delicious food. This local chain will provide you with an interesting mix of Mexican, Salvadorian and Peruvian cuisine, cooked only with fresh ingredients and using authentic recipes.
FAQs: Vacation Rentals in Fort Washington
On average, how much do vacation rentals in Fort Washington cost?
We can see from our data that Fort Washington has an average price of $376.35 per night, a relatively high one compared to the cities in the USA.
When are vacation rentals cheaper in Fort Washington?
If it is your aim to save the maximum during your visit to Fort Washington, go there in March ($278.5 per night on average), December ($291.99), or April ($293.42), to find the lowest prices for the whole year.
When does the price of vacation rentals in Fort Washington go up the most?
When it comes to looking for a vacation rental in Fort Washington, the months when you will pay the most are, in order of highest to lowest, July, August and September, with average prices per night of $455.85, $452.54, and $407.72, respectively.
Should I plan a trip to Fort Washington well in advance?
So you don't run out of accommodation options in Fort Washington, we recommend you to be proactive as 66% of rentals are usually booked, according to the data in 2020.
What are the best months for a last-minute getaway?
The months when it's easiest to find free accommodation in Fort Washington are September (the average amount of properties that are free reached 45% of the total in 2020), December (45%), and February (43.75%).
When are there fewer vacation rental options available in Fort Washington?
The month with the highest average booked rental figures is June (only 21.75% of properties were available on average in 2020). Followed by July (24%), and August (25%).
How many rentals are there in Fort Washington?
Our catalog features around 20 properties from 2 partners, giving you plenty of choices when searching for your next dream vacation rental!
Holidu compares hundreds of websites to find your perfect holiday rental for the best price.