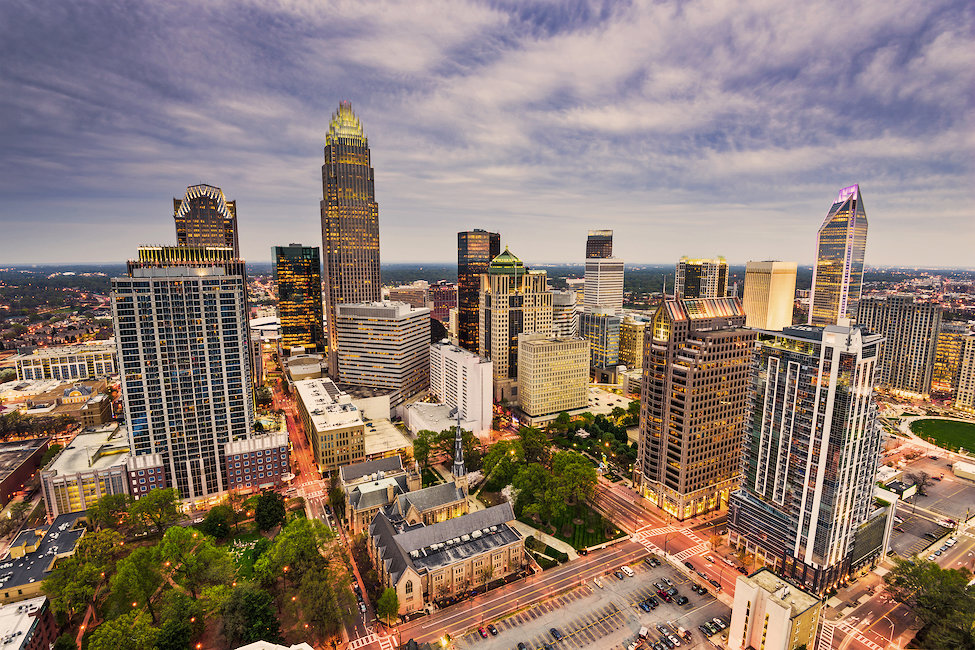 Prices and availability
Current Vacation rental prices Beaufort (NC)
$319 annual average
Average price per week
Current vacation rental availability Beaufort (NC)
46% annual average
Percentage of available rentals
Vacation rentals in Beaufort
Stunning destination in Beaufort
Organize your next vacation to the stunning town of Beaufort. You can find this destination located in the Carteret County of North Carolina in the United States of America. The town is situated in the Inner Banks region of the state and its home to museums and universities. With a long and rich history, the town of Beaufort was created in 1713 and incorporated in 1723, making it the fourth oldest town in the state. With a population of just 4,039 inhabitants, this town is ideal if you want to visit a peaceful location with plenty of activities to enjoy.
Vacation rentals in Beaufort
There are plenty of gorgeous vacation rentals to choose from for your stay in Beaufort. You can find accommodations located near the water, others situated in the town center, as well as ones in the midst of nature. Imagine waking up in the morning and having your breakfast in the café right outside your door. Spend your afternoon playing soccer in your backyard with your kids or taking a dip in your private pool. Invite friends over for dinner in your large dining room. These are some of the memories you could be having with an accommodation in Beaufort.
Vacations in Beaufort
The area and getting around
How to get to Beaufort
You will be able to make your way to Beaufort with various modes of transportation. If you choose to drive to your destination, you will find that Beaufort can be found right off of Highway 21. This road is the same one which is taken by the regional and private buses with routes to Beaufort. If you want to fly to your destination, you will be able to choose from three airports in the vicinity which provide commercial flights for domestic and international routes. The three airports can be found in Charleston, Hilton Head Island and in Savannah, Georgia.
Where to eat in Beaufort
There are numerous delicious restaurants for you to try out while visiting Beaufort. From upscale experiences to more casual lunch spots, the choices are plenty. Head over to Madison´s if you are looking to have an elegant night out. This restaurant is set in a scenic neighborhood located by the water and it will provide you a menu filled with fresh seafood such as a raw oyster bar and lobsters. On the other hand, if you are looking for a breakfast place, check out Blackstone Café. This iconic institution will provide you with the best breakfast and brunch you could find in all the area. They also have a patio and the whole place is dog friendly.
Travelers and activities
Outdoor activities in Beaufort
There are plenty of ways to explore the great outdoors while visiting Beaufort. If you want to discover the area by bike, head on over to the Spanish Moss Trail. This trail is perfect for all level of bikers and the path will take you along the waterways of Beaufort. You will stumble upon local wildlife and see the vast natural landscape of the town. On the other hand, you can also spend your day fishing. Take a trip with the Cast Away Fishing Charters to spend the days in the water and catch some local fish species with the help of professional experts.
Family friendly activities in Beaufort
If you choose to make your trip to Beaufort with your family, these activities will be delightful to enjoy all together. Your first stop should be at the Kazoo Factory Museum. Here you will be able to learn and see how kazoos are made. The museum has been also featured in various NPR shows. Another great activity, to enjoy on the warmer days, can be found in Pigeon Point Park playground. This playground is fully equipped with slides, jungle gyms, public bathrooms and so much more for an enjoyable afternoon out with the kids.
Did you know that the first European settlement in the area was actually attempted by the French in 1562?
Top 5 travel tips for Beaufort
1. Hunting Island Lighthouse
Take a stroll to the lighthouse. This lighthouse, which is no longer functioning, is open for visitors and it was named to the National Register of Historic Places in 1970.
2. Penn Center
Learn about the local history. This museum is a former school which was founded in 1862 by Quaker and Unitarian missionaries and now it is home to a collection of artifacts and archives detailing the history of African-American culture in Beaufort.
3. Beaufort History Museum
Spend some time at a museum. If you want to learn an overall history of the area, then check out this museum. Located in an old arsenal, here you will be able to take private tours and discover the exhibits of various eras the city of Beaufort went through.
4. Henry C. Chambers Waterfront Park
Hang out at the park. This park has a stunning view of the sea and it is the most popular park in Beaufort. Here you will find jogging trails, playgrounds and a stage where they occasionally put up events.
5. Harbor Island
Go on an excursion. This small island is located just 14 miles from Beaufort and you will be able to find 800 acres of local flora and fauna, including tidal marshes, sea turtles and seagulls.
FAQs: Vacation Rentals in Beaufort (NC)
What is the average price for vacation rentals in Beaufort?
With an average cost of $284 per night, Beaufort lies at the lower end of the price range for vacation rentals in the USA.
When are vacation rentals cheaper in Beaufort?
After analyzing our data from last year, the months with the most reduced prices in Beaufort are February, May and January, with average prices of $218, $229, and $235, respectively.
When are vacation rentals more expensive in Beaufort?
When it comes to looking for a vacation rental in Beaufort, the months that cost the most are, in order of highest to lowest, July, August and September, with average prices per night of $363, $349, and $327, respectively.
Are there usually many vacation rentals available in Beaufort?
You should book your stay well in advance when visiting Beaufort, as only 21% of our properties are usually available throughout the year.
What time of the year can I find more available vacation rentals?
The months when it's easiest to find free accommodation in Beaufort are February (the average amount of properties that are free reached 54% of the total last year), January (47%), and October (42%).
How many vacation rentals are there in Beaufort?
Our inventory features around 100 vacation rentals from 2 partners, giving you plenty of choices when searching for your next dream vacation rental!
Vacation destinations nearby
Holidu compares hundreds of websites to find your perfect holiday rental for the best price.