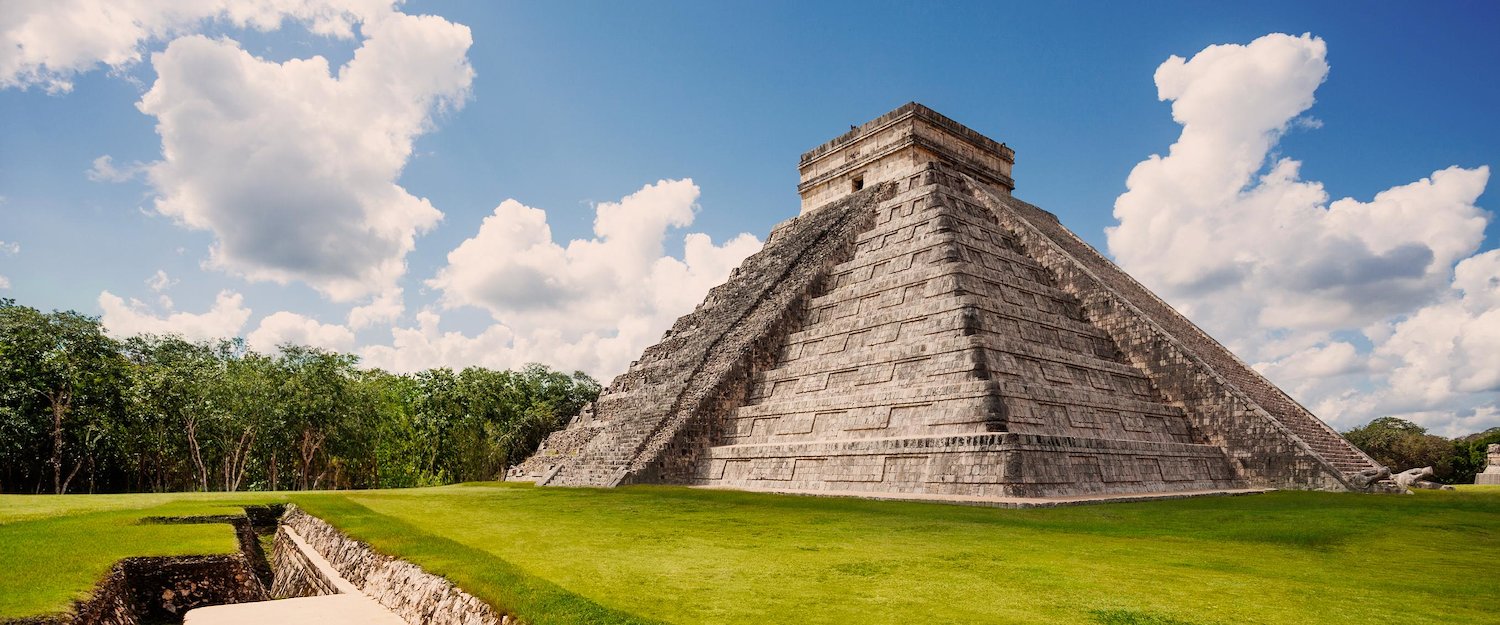 Vacation rentals in Zihuatanejo
Start comparing over 97948 rentals in Zihuatanejo and book at the best price!
Popular Vacation Rentals in Zihuatanejo
Pet-friendly Vacation Rentals
Vacation Rentals with Pool
Vacation Rentals with Internet
Vacation Rentals with Air Conditioning
Find Vacation Rentals in Zihuatanejo
Highlights Zihuatanejo
Ancient ruins
Biking
Walkable village
Beaches
Diving
Whale watching tours
Most popular in Zihuatanejo
Prices and availability
Prices
December
January
February
March
April
May
Nov 27 - Dec 04
$197 per night
Dec 04 - Dec 11
$211 per night
Dec 11 - Dec 18
$304 per night
Dec 18 - Dec 25
$318 per night
Dec 25 - Jan 01
$247 per night
Jan 01 - Jan 08
$225 per night
Jan 08 - Jan 15
$230 per night
Jan 15 - Jan 22
$254 per night
Jan 22 - Jan 29
$239 per night
Jan 29 - Feb 05
$286 per night
Feb 05 - Feb 12
$225 per night
Feb 12 - Feb 19
$132 per night
Feb 19 - Feb 26
$174 per night
Feb 26 - Mar 05
$138 per night
Mar 05 - Mar 12
$90 per night
Mar 12 - Mar 19
$181 per night
Mar 19 - Mar 26
$248 per night
Mar 26 - Apr 02
$151 per night
Apr 02 - Apr 09
$205 per night
Apr 09 - Apr 16
$268 per night
Apr 16 - Apr 23
$163 per night
Apr 23 - Apr 30
$150 per night
Apr 30 - May 07
$186 per night
May 07 - May 14
$211 per night
Average price per week
Availabilities
December
January
February
March
April
May
Percentage of available rentals
Vacation rentals in Zihuatanejo
A quiet coastal village
Nestled along the Pacific Coast in the state of Guerrero in Mexico, Zihuatanejo is a quaint old fishing village in a peaceful bay. The contrast of Zihuatanejo's tranquil atmosphere is particularly apparent as it neighbors the popular and busy resort of Ixtapa. Zihuatanejo offers a simple and wholesome cultural experience to its visitors, untouched by modern commercialism. Here you can explore the town's rich history and culture, charming seaside cafés, and pristine beaches. It's the perfect destination for couples and travelers seeking a laid-back getaway in a colorful, charming setting.
An idyllic vacation rental on the coast
Bask in the tranquility of a vacation rental in Zihuatanejo. This Pacific Coast destination is home to an abundance of rentals for all types of travelers. Choose from oversized beach rentals, to cozy Bohemian accommodations, to rentals with traditional Mexican-inspired decor. Opt for a rental with a private pool to cool off from the tropical heat. Many rentals come with a private garden so that you can fall asleep to the sounds of nature and awake to the gentle chirping of birds. The majority of rentals in Zihuatanejo are open-plan designs with plenty of natural light and tasteful, tropical-inspired decor. Pet-friendly rentals are available for people traveling with pets.
Vacations in Zihuatanejo
The area and getting around
Arriving in Zihuatanejo
Zihuatanejo is served by Ixtapa-Zihuantanejo International Airport, which is just 8 miles away from downtown Zihuatanejo. You can either take a public bus or a taxi from the airport to Zihuatanejo. Private shuttles are also available for larger groups but need to be booked in advance.
Getting around Zihuatanejo
Zihuatanejo is a small village with most of its sites, attractions, restaurants, and beaches all within a short distance of each other. If you enjoy walking, then you will have no trouble getting around on foot during your time here. Renting bikes is also a great option for getting around. It's easy to walk or bike from the center of the town to the beaches and to the many restaurants.
Travelers and activities
Zihuatanejo for couples
Enjoy a romantic vacation in this alluring and peaceful fishing village with your significant other. Stroll along the Paseo del Pescador, a paved pathway that follows the shoreline in downtown Zihuatanejo This path is buzzing with activity and leads directly to the main square which is full of live music, dancing, street food, and more. For a fantastic date night restaurant, dine at Angustina Mezcal & Cocina for authentic Mexican dishes and an ambient atmosphere.
Zihuatanejo for adventurous travelers
Zihuatanejo offers several adventurous activities for travelers wanting a more active experience. Zihuatanejo is a well-known diving spot, perfect for beginners looking to gain their certificates as well as seasoned divers seeking a thrill. A variety of diving companies in the village can arrange diving tours where you'll get to see dolphins, manta rays, turtles, tropical fish, seahorses, and more. Adventurous travelers may also want to explore the five miles of biking trails by the rocky hillsides of Guerrero right outside of Zihuatanejo. You can spend several hours cycling this area. Bike rentals are available at several companies in the town.
"The best time to visit Zihuatanejo is during the dry season, from November through May."
Top 5 travel tips in Zihuatanejo
1. Swim at La Ropa Beach
La Ropa Beach is the number one beach in Zihuatanejo for its clean, clear waters and excellent offerings. Spend an entire day here just soaking up the beautiful surroundings. The idyllic, turquoise cove is great for swimming thanks to its small, calm waves. There are several restaurants along the beach which offer great foot and cocktails. You can even get a massage while you're lounging on the beach for a reasonable price!
2. Enjoy a day at Playa Larga Zihuatenejo
This spectacular beach is one of the most beautiful in the region with its wide, pale-yellow sandy shores and palm-fringed coastline. The waves here are often too strong for swimming, but you can enjoy a day here walking along the beach, catching some rays, or spotting some whales or dolphins offshore. There are several restaurants here where you can dine and grab a drink as well.
3. Visit the ancient ruins at Xihuacan
A visit to the 3000-year-old Xihuacan ruins is a must while in Zihuatenejo. The archaelogical site does not belong to just one of Mexico's many indigenous cultures, but was used as a ceremonial center for many tribes. Spend a few hours walking around the site, which is home to a 45-foot-high pyramid, a ball court, a museum, and more.
4. Do a whale watching tour
The Pacific Coast region of Mexico is renowned for its humpback whale sightings. During the colder months, the whales migrate south from Northern areas, to the warm waters of Mexico. Because of its ideal location right in the migration path, Zihuatanejo is home to an abundance of humpback whales during the winter months. Several boat tour operators in Zihuatanejo do humpback whale sighting tours. Try to opt for one with a professional English-speaking guide onboard.
5. Take a boat to Ixtapa Island
A quick water taxi ride can take you to Ixtapa Island, which is just off the coast of Ixtapa. This is one of the top things to do in Zihuatanejo, and the island makes a fantastic day trip outing. Visit all three beaches on the island, go snorkeling and discover brightly colored coral reefs, and walk along the long palm-fringed shoreline.
FAQs: Vacation Rentals in Zihuatanejo
On average, how much do vacation rentals in Zihuatanejo cost?
The corona crisis strongly impacted travel in 2020. Last year, rentals in Zihuatanejo had an annual average cost of around $337.16 per night.
Which months allow you to save the most on vacation rentals?
]If you would like to get the most out of your money, the cheapest months to visit Zihuatanejo are November ($202.55 the average per night for accommodation), December ($206.66), and October ($278.52).
When does the price of vacation rentals in Zihuatanejo go up the most?
In 2020, the month that showed the highest annual average prices in Zihuatanejo was March, with an average price of $428.12 per night. This was followed by September, with an average of $399.47, and May, with $398.86.
Is Zihuatanejo a good location for a last-minute getaway?
When visiting Zihuatanejo, we recommend you to think ahead as 48% of rentals are usually booked, according to the data in 2020.
What time of the year can I find more free vacation rentals?
The months that offer the most accommodation options are, on average, October (with an availability of 73.2%), June (72.75%), and July (70.5%), according to the trends observed in 2020.
Which months is it more difficult to find available vacation rentals?
The month with the highest average booked rental figures is May (only 2.2% of properties were available on average in 2020). Followed by February (15.4%), and January (18.5%).
How many rentals are there in Zihuatanejo?
We have grouped together the offers from 3 different providers in Zihuatanejo, so we can offer you around 350 properties. You're going to have a hard time choosing!
Vacation destinations nearby
Holidu compares hundreds of websites to find your perfect holiday rental for the best price.