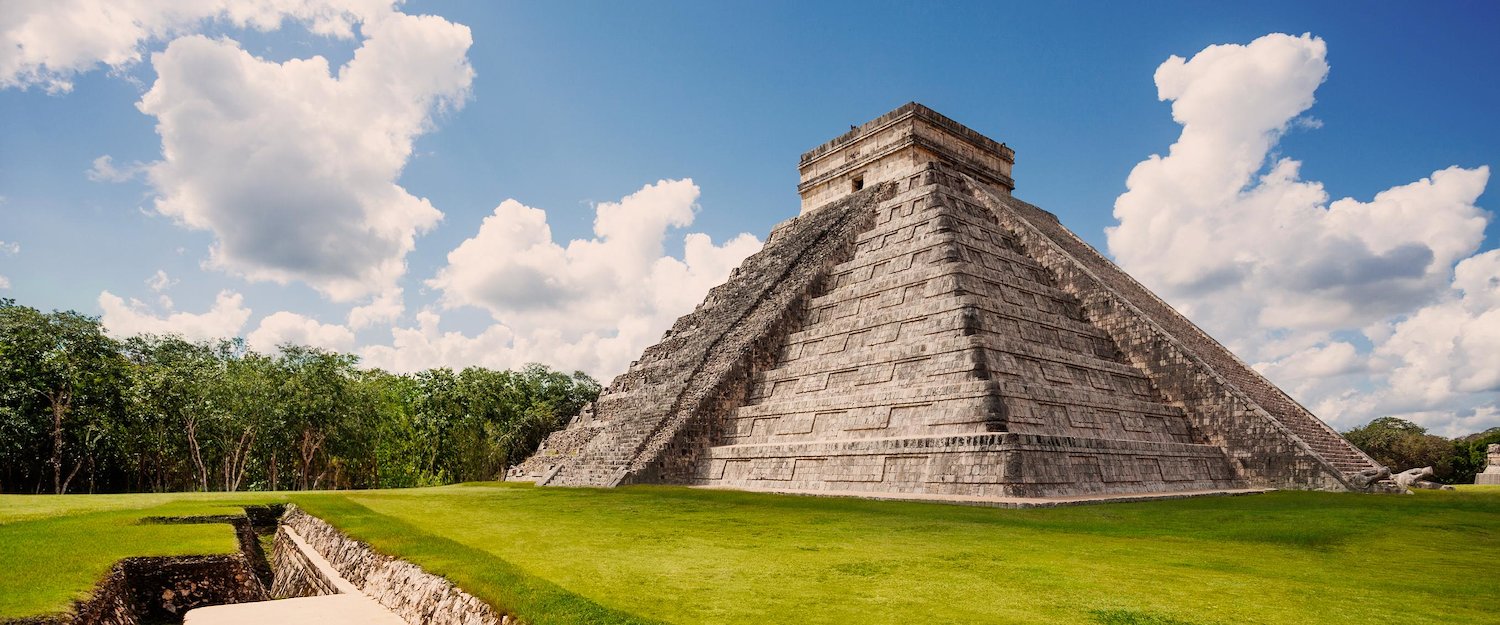 Vacation rentals in Pacific Coast
Start comparing over 97946 rentals in Pacific Coast and book at the best price!
Popular Vacation Rentals in Pacific Coast
Vacation rentals with free cancellation
Vacation Rentals in Pacific Coast
Pet-friendly Vacation Rentals
Vacation Rentals with Pool
Vacation Rentals with Internet
Find Vacation Rentals in Pacific Coast
Highlights Pacific Coast
Mexican Riviera
idyllic beaches
family-friendly activities
boardwalk
authentic Mexican cuisine
Most popular in Pacific Coast
Prices and availability
Prices
December
January
February
March
April
May
Nov 27 - Dec 04
$262 per night
Dec 04 - Dec 11
$266 per night
Dec 11 - Dec 18
$271 per night
Dec 18 - Dec 25
$286 per night
Dec 25 - Jan 01
$316 per night
Jan 01 - Jan 08
$325 per night
Jan 08 - Jan 15
$298 per night
Jan 15 - Jan 22
$279 per night
Jan 22 - Jan 29
$288 per night
Jan 29 - Feb 05
$288 per night
Feb 05 - Feb 12
$299 per night
Feb 12 - Feb 19
$304 per night
Feb 19 - Feb 26
$285 per night
Feb 26 - Mar 05
$274 per night
Mar 05 - Mar 12
$288 per night
Mar 12 - Mar 19
$302 per night
Mar 19 - Mar 26
$296 per night
Mar 26 - Apr 02
$293 per night
Apr 02 - Apr 09
$307 per night
Apr 09 - Apr 16
$317 per night
Apr 16 - Apr 23
$296 per night
Apr 23 - Apr 30
$268 per night
Apr 30 - May 07
$276 per night
May 07 - May 14
$303 per night
Average price per week
Availabilities
December
January
February
March
April
May
Percentage of available rentals
Vacation rentals in Pacific Coast
A stunning and diverse region of Mexico
Also known as the "Mexican Riviera," the Pacific Coast of Mexico is an incredibly beautiful and diverse vacation destination. The region is filled with spectacular sceneries, from long sandy beaches, to lush tropical forests, and deep valley gorges. Whether you will be traveling with friends, your significant other, or as a family, the Pacific Coast offers a little bit of everything. Explore ancient cities, relax on white sand beaches, stay at upscale resorts, go deep-sea fishing, scuba dive, or enjoy a lively nightlife scene.
Your perfect Pacific Coast accommodation
The Pacific Coast is home to a vast spectrum of vacation rentals for all types of travelers. Stay right on the beach in a private rental surrounded by palm trees and ocean views. Spacious rentals are available for large groups and families, with several bedrooms to sleep everyone. If you'll be traveling with pets, choose from countless pet-friendly options. A wide range of accommodations are available for all budgets, from rustic rentals bursting with character to polished, upscale rentals complete with modern amenities and conveniences.
Vacations in Pacific Coast
The area and getting around
So much to see and do in the Mexican Riviera
The Pacific Coast of Mexico spans nearly 2,200 miles, all the way from Mazatlan in the north to Acapulco in the south. Unlike other parts of Mexico, the Pacific Coast is not overly developed or commercialized, which makes it a popular choice among travelers who are seeking authentic, natural surroundings.
Getting around the Pacific Coast
Some of the most popular cities and destinations along the Pacific Coast include Puerto Vallerta, Punta Mita, Mazatlan, Manzanillo, and Sayulita. Puerto Vallarta is home to Puerto Vallarta International Airport and serves as the main airport for travelers arriving at the Pacific Coast. From here, you can either rent a car or use a taxi to get from place to place. Public transportation, which mainly consists of buses, is another viable and affordable option for traveling along the Pacific Coast.
Travelers and activities
Pacific Coast for couples
The Pacific Coast is the perfect destination for a romantic getaway with your significant other. There are endless ways to enjoy a couple's trip along the coast, including countless idyllic beaches perfect for lounging under the sun. Enjoy a candlelit dinner at one of the many upscale restaurants in Puerto Vallerta, kayak through the turquoise waters of Punta Mita, or paddleboard in Sayulita.
Pacific Coast for families
The Pacific Coast offers an array of family-friendly activities. Head to the longest zipline in Mexico, situated in the Sierra Madre mountains. The views from the aerial adventure park are spectacular, and the adventure offers endless fun for all ages. Families with kids should head to the Acuario Mazatlan in Mazatlan. The massive aquarium features over 200 different species of sea creatures, as well as a wide range of educational marine life exhibits and a botanical garden.
"The Malecon in Mazatlan is one of the longest boardwalks in the world at over 5 miles long! It features stunning Pacific Ocean views, historic monuments, plenty of good dining options, and more."
Top 5 travel tips in Pacific Coast
1. Visit Puerto Vallarta
Although Puerto Vallarta is known for being the main resort area of the Pacific Coast, it is also home to some truly charming features. Visit the charming old Mexican Town at the heart of the city. Here you can wander the cobblestone streets, see authentic Mexican markets, taste delicious cuisine, and more. Take a 30-minute drive up the coast to visit one of the best, unspoiled beaches in the area, Nuevo Vallarta.
2. Relax on one of the most beautiful beaches on the Pacific Coast
Playa de Barra Vieja in Acapulco offers vibrant turquoise waters, and a vast, palm-fringed sandy shoreline. You can ride horses along the beach here, which is a popular activity among visitors. Be sure to try the local dish here, Pescado a la Talla, which is freshly cooked over hot coals.
3. Scuba dive or snorkel with sea turtles
The Pacific Coast is known for being one of the top destinations in Mexico for snorkeling and scuba diving. It also happens to be a great place to spot sea turtles, dolphins, manta rays, and even sea lions!
4. Eat as many tacos as possible
The Pacific Coast is the perfect place for foodies! Up and down the coastline you'll find endless top-rated restaurants, cafés, and hacienda-style diners serving authentic Mexican cuisine. No trip to the Pacific Coast is complete without sampling as many different types of tacos as possible, so be sure to try them out!
5. Visit the charming village of Mismaloya
Just 9 miles south of central Puerto Vallerta is Mismaloya, a charming small village surrounded by a beautiful beach and a lush jungle cove. The uncrowded beach offers calm, swimmable waters, and great dining options.
FAQs: Vacation Rentals in Pacific Coast
How much does it cost to book a vacation rental in the Pacific Coast?
We can see from our data that the Pacific Coast has an average price of $337.76 per night, a relatively high one for a destination in Mexico.
During which months are vacation rentals cheaper in the Pacific Coast?
According to our 2020 data, the months with the most reduced prices in the Pacific Coast are November, December and October, with average prices of $259.14, $264.1, and $269.59, respectively.
When does the price of vacation rentals in the Pacific Coast go up the most?
It can be concluded, by analyzing the data from the year 2020, that costs per night for accommodation here are usually higher, on average, during the months of June ($403.87), July ($391.05), and January ($371.89).
Are there usually many vacation rentals available in the Pacific Coast?
You should book your stay well in advance when visiting the Pacific Coast, as only 51% of our accommodations are usually available throughout the year.
Which months offer the highest availability?
The months that offer the most accommodation options are, on average, June (with an availability of 73.75%), July (67.75%), and September (67.5%), according to the trends observed in 2020.
When are fewer rentals available in the Pacific Coast?
According to data from 2020, the months when it is most difficult to find accommodation in the Pacific Coast are, in order, May (with 6.6% of available rentals), February (28.2%), and January (31.5%).
How many vacation rentals are there in the Pacific Coast?
Holidu collaborates with 14 different partners to offer you an inventory to choose between 8100 vacation rentals we have in the Pacific Coast.
Vacation destinations in Pacific Coast
Holidu compares hundreds of websites to find your perfect holiday rental for the best price.