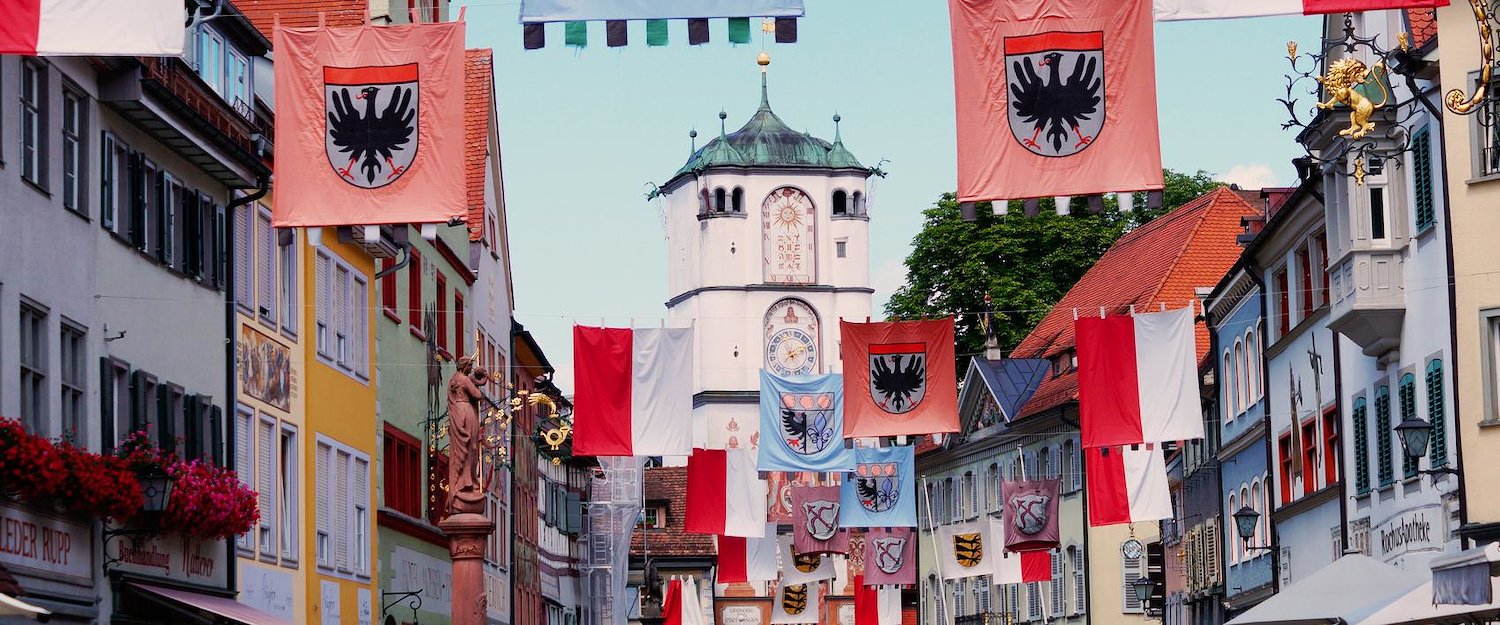 Vacation Rentals in Wangen
Start comparing over 27 rentals in Wangen and book at the best price!
Popular Vacation Rentals in Wangen
Vacation rentals with free cancellation
Vacation Rentals in Wangen
Pet-friendly Vacation Rentals
Vacation Rentals with Internet
Find Vacation Rentals in Wangen
Highlights Wangen
Hiking holiday
Charming cycle paths
Worth seeing old town
Museum of local history
Swabian-Alemannic carnival
Prices and availability
Prices
November
December
January
February
March
April
Oct 23 - Oct 30
$112 per night
Oct 30 - Nov 06
$111 per night
Nov 06 - Nov 13
$110 per night
Nov 13 - Nov 20
$107 per night
Nov 20 - Nov 27
$107 per night
Nov 27 - Dec 04
$110 per night
Dec 04 - Dec 11
$112 per night
Dec 11 - Dec 18
$112 per night
Dec 18 - Dec 25
$110 per night
Dec 25 - Jan 01
$113 per night
Jan 01 - Jan 08
$119 per night
Jan 08 - Jan 15
$119 per night
Jan 15 - Jan 22
$114 per night
Jan 22 - Jan 29
$110 per night
Jan 29 - Feb 05
$112 per night
Feb 05 - Feb 12
$113 per night
Feb 12 - Feb 19
$108 per night
Feb 19 - Feb 26
$111 per night
Feb 26 - Mar 05
$118 per night
Mar 05 - Mar 12
$115 per night
Mar 12 - Mar 19
$108 per night
Mar 19 - Mar 26
$103 per night
Mar 26 - Apr 02
$102 per night
Apr 02 - Apr 09
$107 per night
Average price per week
Availabilities
November
December
January
February
March
April
Percentage of available rentals
Vacation rentals in Wangen
Relaxing holidays in Allgäu
The apartments in Wangen im Allgäu are characterised above all by the fact that they are almost all situated in a green environment, amidst gardens and colourful flowering plants. Many of the holiday accommodations also have a balcony or terrace from which you can enjoy the beautiful mountain scenery of the Allgäu. The proximity to the picturesque town centre, which still has many buildings from the early Middle Ages to the late Baroque, allows you to reach the sights of Wangen in no time.
Using the holiday residence as a perfect starting point
Anyone who decides on a vacation rental in Wangen im Allgäu not only benefits from the fantastic green area and the large available space in the house, but also reaches the hiking and cycling paths very quickly. The nearby Lake Constance is also a unique excursion destination for you. There are plenty of parking spaces in front of the vacation rentals so that you can also plan activities to more distant places.
Holiday in Wangen
Location and orientation
The city in the district of Ravensburg
The town of Wangen in the Allgäu region with a population of around 27,000 is located in the south-east of Baden-Württemberg, or more precisely in the Westallgäu region. It is the second largest city in the region after Ravensburg. Neighbouring municipalities are Amtzell and Achberg. Lindau (Lake Constance) is about 30 minutes away by car. Kempten (Allgäu) is 45 kilometres from Wangen.
Gentle valleys and hills
The urban area borders on the northern bank of the Upper Argen, which winds along an idyllic valley slope of the Westallgäu Hills. Nature lovers will be delighted by the ten nature reserves in the city area, including the Bimisdorfer Mösle, the Bachholz Hangquellmoor, the Gießenmoor and the Teufelsee.
"If you notice a stiletto shoe stuck in the ground under the vault of the Pfaffentor while strolling through the city, then this is a brass sculpture that stands for the city motto "In Wangen bleibt man hängen"."
Travelers and Activities
Hikes through the surroundings
The town has a number of well-marked hiking trails, which you can reach within a few steps from a vacation rental in Wangen, which is a little outside the town. These include the Oberschwäbische Pilgerweg, a 48-kilometre-long pilgrim's path dedicated to the search for meaning. The "Rundum-Wangen-Weg" takes you to the most beautiful vantage points, from where you can look as far as Austria and the Swiss Alps. The tour over Nieratz, Bürsten and Humbrechts has only few inclines and offers you remote ways along fields, meadows and forests.
Enjoy wonderful bike tours
Whether demanding or leisurely, in the region around Wangen there is a varied cycle path network which takes all preferences into account. Flat routes can be found on the Donau-Bodensee-Radweg. The cycle tour Allgäu and the Oberschwaben-Allgäu cycle path give you fantastic insights into the scenic beauties of the surroundings. By bike you can also learn a lot of interesting facts, for example on the specially marked GEO-Route Wangen.
Top travel tips
1. The obligatory stroll through the old town
Who resides in a vacation rental in Wangen im Allgäu should not miss the historical centre. For the old town is dotted with buildings that tell of a time long past. The original St. Martin's Church dates from the 9th century and has a church tower made of Romanesque boulders. The landmark of the city is the Ravensburger Tor, which was first mentioned in a document in 1472. The town hall, originally built in the 15th century, was baroqueised in the early 18th century. Not far from the town hall you will also find the more than 500 year old bakery Fidelisbäck.
2. The large collection of the Heimatmuseum
The museum of local history in the donkey mill is, as the name suggests, housed in a former mill. There you can not only visit the facilities of a traditional mill with a mill wheel, but also admire numerous exhibits on the history of the city. In addition, the exhibition house has an impressive collection of mechanical musical instruments, carnival exhibits in Wangen and a cheese museum. 3. Experience big festivals in the city centre
Every spring the Swabian-Alemannic Faset is celebrated in the city centre. The fool figures Aneweible, Spindelnarr and Flachsnarr play an important role. Different guilds of fools take care of the elaborately costumed processions, which are also led through the other districts of the city. In summer you can go for a walk to the children's and homeland festival, whose programme includes a parade and above all performances of various fairy tales.
FAQs: Vacation Rentals in Wangen
How much do you pay, on average, for vacation rentals in Wangen?
At an average cost of $124.42 per night, Wangen lies at the lower end of the price range for vacation rentals in Germany.
During which months are vacation rentals cheaper in Wangen?
According to our 2020 data, the months that hurt your pocket the least in Wangen are December, November and March, with average prices of $110.76, $112.91, and $114.12, respectively.
In which months is it more expensive to rent a vacation rental in Wangen?
In 2020, the month that showed the highest annual average prices in Wangen was July, with an average price of $141.6 per night. This was followed by August, with an average of $136.4, and June, with $135.96.
Is Wangen a good location for a last-minute getaway?
So you don't run out of accommodation options in Wangen, it is necessary to be proactive as 73% of rentals are usually booked, according to last year's data.
What time of the year can I find more free vacation rentals?
March, December and November are, in order of highest to lowest, the months offering the largest number of properties free, with respective average availability figures of 57.75%, 54.5%, and 47.75%.
When will it be harder to find an available vacation rental in Wangen?
According to data from 2020, the months when it is most difficult to find accommodation in Wangen are, in order, August (with 1% of available rentals), July (5.5%), and June (9.75%).
How many rentals are there in Wangen?
Holidu has around 50 properties in Wangen, provided by 9 different partners.
Vacation destinations nearby
Holidu compares hundreds of websites to find your perfect holiday rental for the best price.