Prices and availability
Current Vacation rental prices Ruhr district
$160 annual average
Oct
Nov
Dec
Jan
Feb
Mar
Apr
May
Jun
Jul
Aug
Sep
Average price per week
Current vacation rental availability Ruhr district
57% annual average
Oct
Nov
Dec
Jan
Feb
Mar
Apr
May
Jun
Jul
Aug
Sep
Percentage of available rentals
Vacation rentals in the Ruhr area
Experience pure culture in the cities of the region
There are several large cities in the Ruhr area that offer an extensive cultural programme of exhibitions, theatre and music. A holiday apartment in the Ruhr area, located in the middle of such a cultural metropolis, is only a few minutes' walk away from the hotspots and sights of the respective city. When searching for accommodation in the Ruhr area, you can choose exactly the right vacation rental from different sizes, categories and features.
Holidays in the natural areas of the region
The Ruhr area has several scenic features, such as the Westphalian lowland plain, the Rhenish slate mountains or the mountainous and hilly areas of Brandenburg and Brandenburg. For this reason, a vacation rental in the Ruhr area is the ideal starting point for hiking, cycling and other outdoor activities.
Vacation in the Ruhr area
Location and orientation
The Metropole Ruhr as a perfect holiday destination
Around 5.2 million people love the Ruhr area, which is why it is the largest settlement area in Germany. The holiday region in North Rhine-Westphalia is partly very densely populated, but also offers many extensive natural areas. The Lippe borders the region in the northwest, the Ruhr in the south. The largest cities in the region are Essen, Duisburg, Bochum and Dortmund. In between there are many smaller and medium-sized towns, such as Gelsenkirchen or Oberhausen.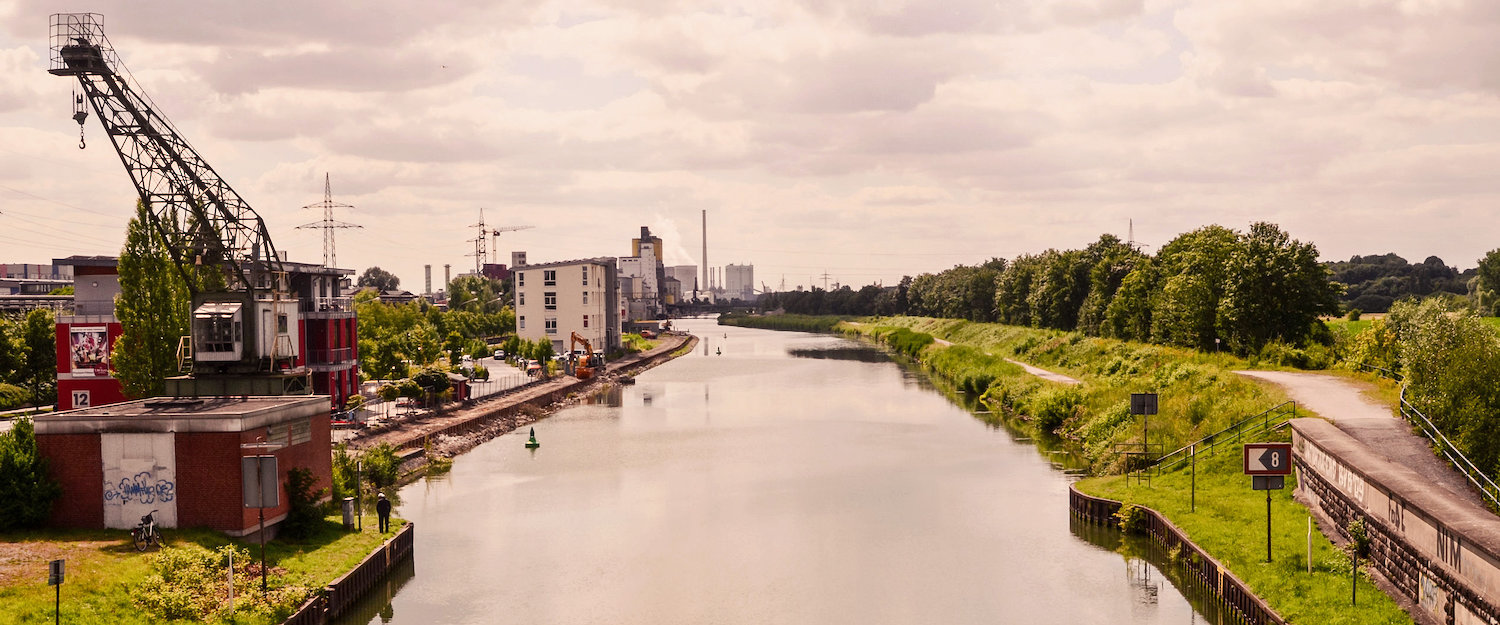 Travelers and Activities
Great excursion program for families with children
You can use an apartment in the Ruhr area as your starting point to take advantage of the wide range of leisure activities, especially for families, in the near future. The Ruhr.Topcard is offered for this purpose, with which you can visit over 90 excursion destinations on the Lower Rhine, in the Sauerland and in the Ruhr area free of charge for a whole year. The Ruhr area also has a number of amusement parks, such as Movie Park Germany in Bottrop, which provides a fun day with its rides, shows and a film museum.
Relaxed cycling tours through the Ruhr area
In the Ruhr area there is a multitude of cycle paths, on which you can explore the history of the region and the landscape in a relaxed way. In Gelsenkirchen, the Erzbahnstraße with connection to the Emscher cycle path offers a level roadway for two-wheelers, which is also suitable for children. Along the route you can visit the industrial plants and settlements. The cycle path Rheinischer Esel is an old railway road that connects Witten, Dortmund and Bochum with each other.
For the Ruhr area many colloquial names, like Ruhrpott, Pott, Kohlenpott or Revier, are widespread.
Top 3 travel tips
1. Discover the holiday route to industrial culture
The Ruhr area is known for its industrial heritage route, on which you can admire a variety of industrial monuments, settlements, museums, parks and rivers. The route is also easy to discover by bike and has 25 large "anchor points". In addition, there are suggestions for routes that deal with specific topics, such as historical peculiarities or local areas.
2. Undertake a tour of castles and villas
The Ruhr area has many historic buildings worth seeing that culture lovers must have seen. These include the baroque moated Beck Castle in Bottrop, Bladenhorst Castle in Castrop-Rauxel and Hartenfels House in Duisburg. Also worth seeing is Villa Hügel, the former residence of the industrial family Krupp in Essen, which was built in neoclassical style and has a total of 269 rooms.
3. Visit adventure and adventure parks
Germany's largest freshwater and saltwater aquarium, the Sea Life Oberhausen, is located in the Ruhr area and offers young and old a varied day out. The ZOOM Adventure World in Gelsenkirchen is a child-friendly adventure zoo, which has the theme areas Africa, Asia, Alaska and a petting zoo. Other zoos worth seeing are Dortmund Zoo and Duisburg Zoo.
FAQs: Vacation Rentals in Ruhr district
What was the average price for a vacation rental in Ruhr district last year?
Last year, rentals in this destination had an annual average price of around $120 per night.
During which months can you find the best price for vacation rentals in Ruhr district?
According to last year, the months at the lowest possible cost in Ruhr district are July, June and September, with average prices of $116, $116, and $117, respectively.
During which months are vacation rentals more expensive in Ruhr district?
When it comes to looking for a vacation rental in Ruhr district, the most expensive months are, in order of highest to lowest, January, December and February, with average prices per night of $125, $125, and $124, respectively.
Do I need to plan a trip to Ruhr district well in advance?
In order to not have problems finding accommodation in Ruhr district, we recommend you to be proactive as 62% of rentals are usually booked, according to last year's data.
When are more vacation rentals available?
April, May and March are, in order of highest to lowest, the months that have the largest number of properties available, with an average availability of 55%, 49%, and 46%.
When are fewer rentals available in Ruhr district?
The months with the lowest properties available in Ruhr district are, in order, August, July, and December with respective average availability figures of 19%, 29%, and 32%, based on the previous year.
How many vacation rentals are there in Ruhr district?
Holidu collaborates with 16 different partners to offer you a choice between 1,500 vacation rentals we have in Ruhr district.
Vacation destinations nearby
Holidu compares hundreds of websites to find your perfect holiday rental for the best price.