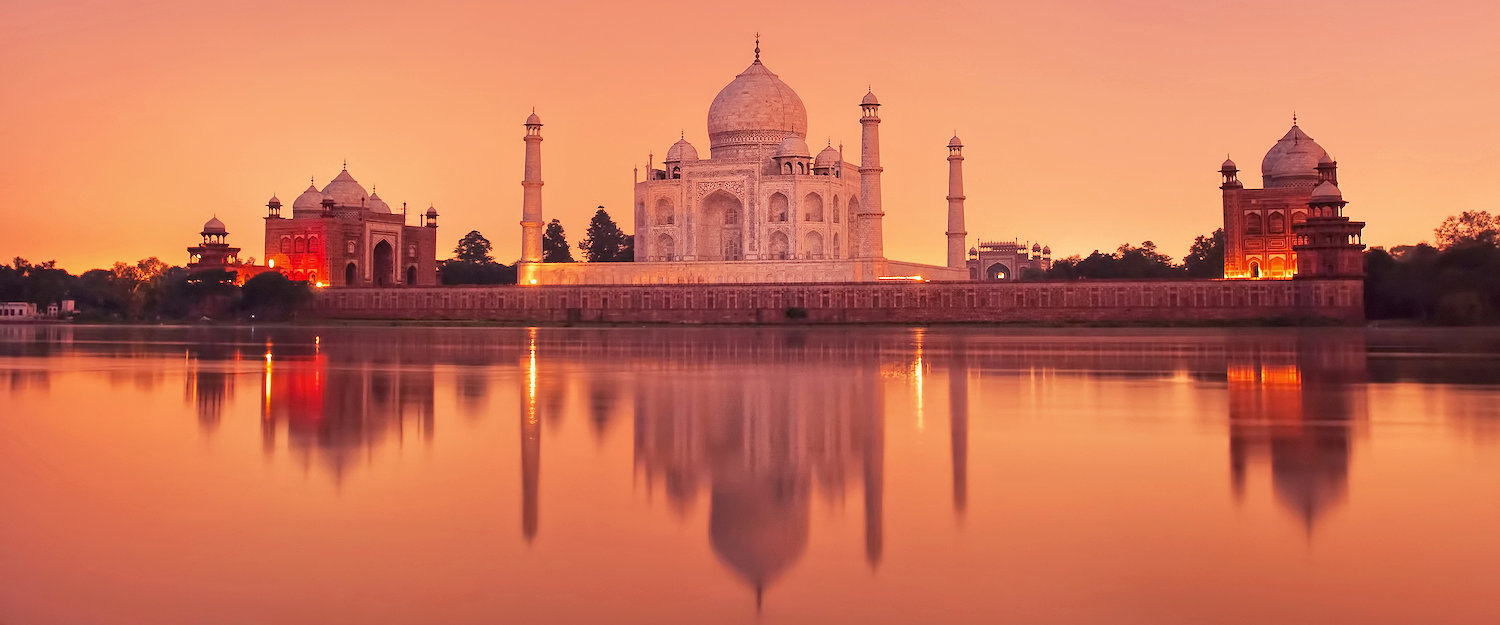 Villas in Bangalore
9 properties for Villas. Compare and book at the best price!
Popular Villas in Bangalore
Highlights in Bangalore
Great religious temples
Exquisite cuisine
Incredible national parks
Amazing shopping centers
Most popular amenities for Villas in Bangalore
Other property types in Bangalore that might be interesting:
Villas in Bangalore
Astonishing villas in exotic Bangalore
If you want to spend a vacation in a different place and try new adventures, in the wonderful city of Bangalore, in southern India, you can stay in the best villas in the entire country with all the comforts to enjoy the charms that this beautiful city has to offer. Its climate is one of the most pleasant in all of India with not so hot summers or not cold winters, so you can come at any time of year to visit its spectacular gardens, great religious temples and monuments, enjoy exotic cuisine and beautiful Palaces with 19th century style. Additionally, Bangalore or as it is also known Bengaluru is considered the capital of the technology industry in India, if you are addicted to it, you can have a great time visiting the center and its main streets to make your purchases at a good price.
Fancy villas in the city center
For these Vacations in Bangalore you can enjoy luxurious and modern villas where you can have all the amenities that will make you feel more comfortable than ever. Its exteriors have beautiful pools to enjoy the sun during the day or relax at night, a large garden with a terrace for barbecues and modern balconies, so you do not miss the views of the place. Inside you can enjoy a lounge area, comfortable kitchen with all the facilities such as microwave, hob, fridge, washing machine and much more, it also includes cozy rooms with plasma, cable TV and Wi-Fi, for your rest soft double and king beds size. The properties are located very close to shops and restaurants as well as some parks and temples. Additionally, they have parking available. Do not hesitate, and book any of these spectacular villas
Travelers and activities
Bangalore for shopping junkies
On this vacation in India, you cannot miss one of the largest and most modern shopping malls in all of South India, the Phoenix Marketcity is one of the most recommended places to make your purchases. You can find a wide variety of stores of Indian, American, and European brands of clothing, makeup, shoes, technology, home and many more. If you fancy a change of look you can also enjoy incredible beauty salons and some spas to relax and after an exciting day of shopping you can visit its amazing food fair with a wide variety of places to eat, which will make your choice difficult, from great cafés, ice cream parlors, to elegant restaurants. The little ones can also have fun, as they have an incredible playground with many games. The Phoenix Marketcity is the perfect place to do all your shopping in India.
Bangalore for families
If you want to have great fun in India and live an adventure experience with your family, you must visit the amazing and grandiose Wonderla amusement and water park in the outskirts of Bangalore, one of the most famous and biggest in all of India, it has more of 60 attractions that include water slides, such as the magnificent Korneto, swimming pools, roller coasters such as the amazing Resoil where you can defy gravity in turns at 80 km per hour, you can also have fun in other attractions such as Insanity, Harakiri, Twister, or dance in the fantastic Rain Disco, and if you love heights, go up to the Flash Tower and experience the abrupt descent from the heights of the sky to the ground in just seconds. Additionally, you will also have many places to eat and enjoy the sun in the pool. Wonderla guaranteed laughter and fun for the whole family.
Bangalore has in addition to beautiful religious temples, many buildings of steel and glass. Headquarters of technology offices such as Intel, Microsoft and many more, where hundreds of people work, that is why it is known as the Silicon Valley of India.
Top 7 travel tips in Bangalore
1. Tour the majestic ISKCON temple
This incredible temple was built on a hill in the outskirts of Bangalore by the International Society of Krishna Consciousness, to enter the temple you must leave your camera and shoes, inside you can admire the contrast of traditional and modern styles with it was built, especially the center of the temple and the prayer room, the relaxing music will make you connect with your spiritual self, during the tour you will discover the history of the God Krishna and his wife Rada, at the end you will find a gift shop and incense to take home a beautiful souvenir of the temple
2. Explore the Lalbagh Botanical Garden
The magnificent Lalbagh botanical garden, is one of the best to visit in Bangalore, it is located in the outskirts of the city away from the noise of the city, it is a place to take a quiet and pleasant walk enjoying a delicious ice cream or a refreshing drink contemplating its incredible species of trees such as the beautiful bonsai and the exotic flora and fauna of the place and other species from all over the world. Upon entering the garden you will be impressed with the gigantic granite rock of hundreds of years old where you can take a photograph to remember.
3. Discover the history of the Bangalore Palace
The palace of Bangalore is an impressive and old building that was built inspired by the Winsor castle of England, by the founder of the city of Bangalore in 1537 Kempe Gowda, in the 18th century it suffered several attacks from the British and has been renovated several times, its structure is brick red with medieval airs and its beautiful gardens are simply charming, it is definitely worth taking a tour, you can also find an amazing amusement park on its grounds and inside it currently works as a central college. The Bangalore Palace is one of the most visited in the city.
4. Visit the incredible Visvesvaraya technology museum
Founded in the 60s, you can tour 4000 square meters of a great building with incredible attractions of science and technology, you can go to the past and know how the dinosaurs lived until their imminent extinction millions of years ago, discover the history of the brothers Wright and his first flight. Additionally, you can also visit other technological attractions such as the electric station or learn more about the universe and the first trips to the moon. This is undoubtedly a great opportunity to learn while having fun. The technology museum can be found very close to downtown, just a few steps from Cubbon Park.
5. Enjoy a Great Picnic at Cubbon Park
Bangalore is not only famous for its majestic temples and its busy traffic, it was formerly known as the garden city of India for being full of parks and beautiful green areas everywhere that despite the great modern advance, you can still find some remain places such as Cubbon Park full of peace and tranquillity to take a walk, enjoy outdoor activities and share a fantastic picnic with your family or friends, it is considered by its visitors as the lung of the city for its incredible and lush trees and shrubs, you will find paths to walk and enjoy the views with fresh air, if you are walking around Bangalore and you are a green lover, visit the magnificent Cubbon Park.
6. Discover the Art of living
If you want to try new things on this vacation and disconnect from the routine to recharge, you can visit a few kilometers from the city the fantastic spiritual center the Art of Living, where you will live the experience of connecting with your inner self, learning yoga, different techniques of meditation or do some voluntary work. This is one of the most annually visited centers by locals and foreigners to charge themselves with positive energy and good vibes.
7. Taste the best Indian food at Kebabs and Kurries
On this vacation to Bangalore you cannot miss enjoying an authentic Indian meal and there is no better place in Bangalore than the fantastic Kebabs & Kurries Restaurant, where you can enjoy exquisite Indian dishes recommended by its visitors such as Chicken Curry, Dal Bukhara, the Mutton Burra Kebab and many others, you will also find in its wide range of gluten-free options for vegetarians and vegans, enjoy a fantastic lunch or dinner with family or friends in the best environment and with an extraordinary decoration attended by the best and most attentive staff.
FAQs: Villas in Bangalore
Which types of services can you find at the villas in Bangalore?
In regard to the services you can find on Holidu, it can be said that the villas in Bangalore benefit from everything that vacationers want! Here, the villas generally offer a variety of facilities, the most popular being: balcony (71%), air-conditioning (68%), and internet (47%)...What more could you want?
How are the villas usually rated in Bangalore?
Judging by last year's data, less than 20% of the villas in Bangalore get a rating of 4.5 stars. If this criteria is important for you, it will be necessary to pay a little more attention to the scores.
Are the villas in Bangalore suitable for family vacations?
According to the Holidu data, 50% of villas in Bangalore are child-friendly, it should therefore be very easy for you to find the ideal villa for you and your children.
Are the villas in Bangalore suitable for travelers and their furry friends?
Of course! In Bangalore, 56% of the villas give you the opportunity to bring along your furry best friend, 41% also have a garden!
Do the villas in Bangalore mostly come with Wi-Fi?
According to last year's data, around 47% of villas in Bangalore include Wi-Fi, a rather high percentage!
What are the prices like for villas in Bangalore?
A high percentage of villas in Bangalore (47%) are less than $100 a night. This is the perfect destination for booking a budget-friendly villa!
Do the villas in Bangalore generally have a pool?
Definitely! According to Holidu's data, many of the villas in Bangalore have a pool. It's the ideal destination for you to spend the summer months!
Are the villas in Bangalore suitable for trips with friends or better for a vacation as a small group?
Here, based on last year's data, 53% of villas accept up to eight people, 53% of these villas have at least four bedrooms. But 85% of villas also accept up to four guests, 82% of the villas have at least two separate bedrooms. This is therefore the perfect destination for groups of friends of all sizes!
Holiday destinations nearby for Villas
Holidu compares hundreds of websites to find your perfect holiday rental for the best price.