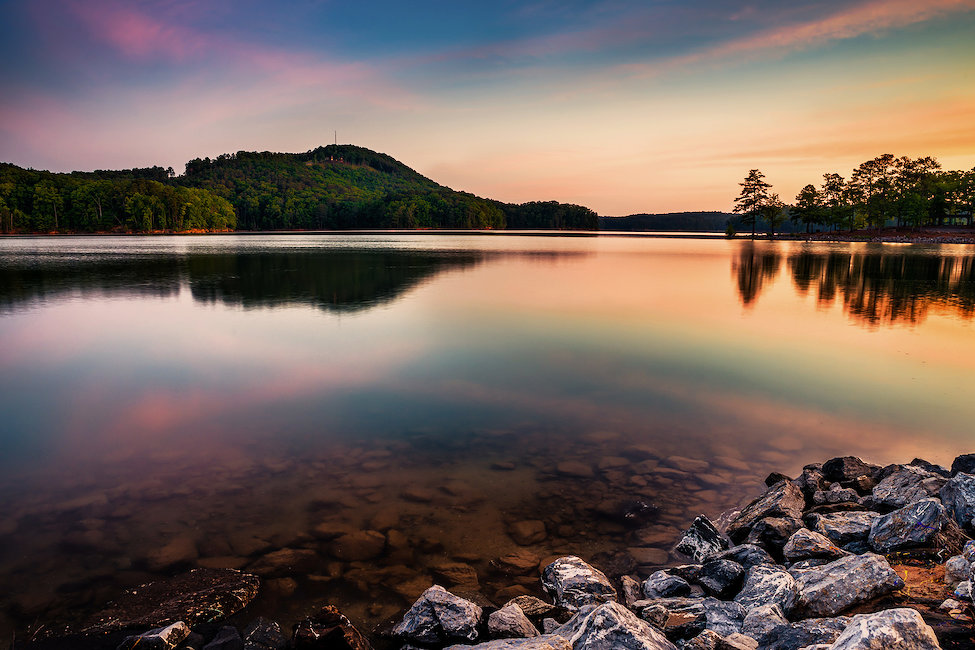 Glamping in Georgia
7292 properties for Glamping. Compare and book at the best price!
Popular Glampsites in Georgia
Highlights in Georgia
Outdoor adventure
Glampsites in Georgia
Family getaway
Best glamping locations
Natural landmarks
Most popular amenities for Glamping in Georgia
Other property types in Georgia that might be interesting:
Glamping in Georgia
The best glamping locations in Georgia
Organize your next trip to the stunning state of Georgia. Located in the Southeastern region of the United States of America, this state is bordered by Tennessee, North Carolina, South Carolina, Alabama, Florida, as well as the Atlantic Ocean. The state of Georgia is the 8th most populous state in the nation. If you are looking to stay in the capital city of Georgia, make sure to plan your trip to Atlanta. The state was founded back in 1732 and became a royal colony in 1752. The state of Georgia has a long and rich history which you will be able to discover during your stay.
Rental properties in Georgia
There are many different glampsite locations to choose from while visiting Georgia. From glampsites closer to the city centers, ones right by the beach, as well as others located in the middle of nature. Imagine waking up in the morning listening to the sound of the waves right outside of your accommodation. Cook up a delicious barbecue with your friends in your patio. Spend some time with your family playing boardgames by the fireplace. These are some of the many opportunities which are waiting for you with a glampsite in Georgia.
Travelers and activities
Outdoor adventures in Georgia
You will be able to explore the stunning outdoors of Georgia in plenty of different ways during your visit. Go take a relaxing stroll in the Callaway Gardens. This popular leisure center is located near the city of Columbus in the Pine Mountain. These gardens will provide you with an artificial lake, a butterfly house and plenty of plants to learn about. Another great place to explore is the Chattahoochee National Forest. This forest has around 750,000 acres of land with stunning natural scenery. You will be able to hike around rivers, lakes, waterfalls and colorful trees. Some of the activities offered include canoeing, kayaking and swimming.
Georgia for families
There are many family activities to enjoy while you visit Georgia. Start your adventure on Jekyll Island. This island was acquired by a group of millionaires who called themselves the Jekyll Island Club. The island was then sold in 1957 to the state of Georgia. Here you will be able to spend the day with your family relaxing on the beach, going for a swim and building sandcastles. Another fantastic spot to spend the day is Forsyth Park. Located in the beautiful city of Savannah, here you can find the largest park of the city which dates back to the 19th century. Ideal for picnic during a warm afternoon.
"Did you know Georgia is home to the oldest state park in the nation?"
Top 7 travel tips in Georgia
1. Ocmulgee National Monument
Admire at a stunning national monument. The monument was dedicated to the inhabitants of the Macon area which have settled here in the past 12,000 years. The area will also provide you a Ceremonial Lodge and earthen mounds to explore.
2. Jimmy Carter National Historic Site
Learn about the history of Jimmy Carter. In this place you will be able to walk around and discover the childhood home and family farm of Jimmy Carter. Here you can learn about the upbringing of this United States president.
3. Martin Luther King Jr. National Historic Site
Discover the birthplace of a historical figure. This location is where you can find the birthplace and the grave of a world-famous civil rights leader. You will be able to take a self-guided tour of the landmark, as well as visit the Freedom Hall Complex.
4. Okefenokee Swamp
Take a stroll around a unique swamp. The swamp was known by the indigenous people as the Land of the Quaking Earth. Located on a 770 square miles area in southern Georgia, here you will find a maze of terrain going around grassland and watercourses.
5. Atlanta History Center
Explore a beautiful mansion that hides the history of Atlanta. This large attraction will allow you to visit the Olympic Games Museum, the Atlanta History Museum, Smith Family Farm, the Swan House and much more.
6. The Fox Theater
Spend an evening at the theater. Known to be one of the most famous theaters in the country and listed on the National Register of Historic Places, this theater was built back in the 1920s. Here you can catch shows on a weekly basis, from movies to musicals.
7. World of Coca-Cola
Learn all about the world's most famous soda. Coca-Cola was invented in 1886 by Dr John Pemberton. This museum documents the history of the iconic brand through exhibits and interactive activities.
FAQs: Glamping in Georgia
Which types of facilities can you expect to find in the glampsites in Georgia?
In regard to the amenities offered by Holidu, it seems that the glampsites in Georgia have everything that travelers wish for! Here, the glampsites generally offer a variety of amenities, the most popular being: air-conditioning (91%), internet (89%), and balcony (73%)...What are you waiting for?
How are the glampsites generally rated in Georgia?
The glampsites here are often well reviewed. 53% of glampsites have a rating of 4.5 stars, which means that here, you won't have difficulty finding a glamping location for your next trip!
Are the glampsites in Georgia suitable for vacations with children?
Holidu's data reveals that 35% of glampsites in Georgia are suitable for vacations with children, it will therefore not be difficult to find the perfect glamping location for you and your family.
Are the glampsites in Georgia suitable for travelers who wish to take their pets on vacation?
Of course! In Georgia, 16% of the glampsites welcome them with open arms!
Do the glampsites in Georgia tend to come with Wi-Fi?
Certainly! According to last year's data, 89% of glampsites in Georgia include an internet connection. You will be able to access your emails and favourite social media sites during your stay!
How much does it cost for glampsites in Georgia?
According to the data collected last year, less than 40% glampsites in Georgia costing less than $100 per night.
Do the glampsites in Georgia often have a fireplace or a pool?
For sure! According to Holidu's data, the glampsites in Georgia have everything you need all year round. Here, 53% are equipped with a fireplace and 14% a pool.
Are the glampsites in Georgia suitable for stays in large groups or better for a weekend break as a couple?
According to Holidu's data, 86% of glampsites are made for up to four people. Approximately 79% of the glampsites here are made up of at least two separate bedrooms. This is the ideal destination for going in small groups, with family or friends!
Holiday destinations nearby for Glamping
Holidu compares hundreds of websites to find your perfect holiday rental for the best price.