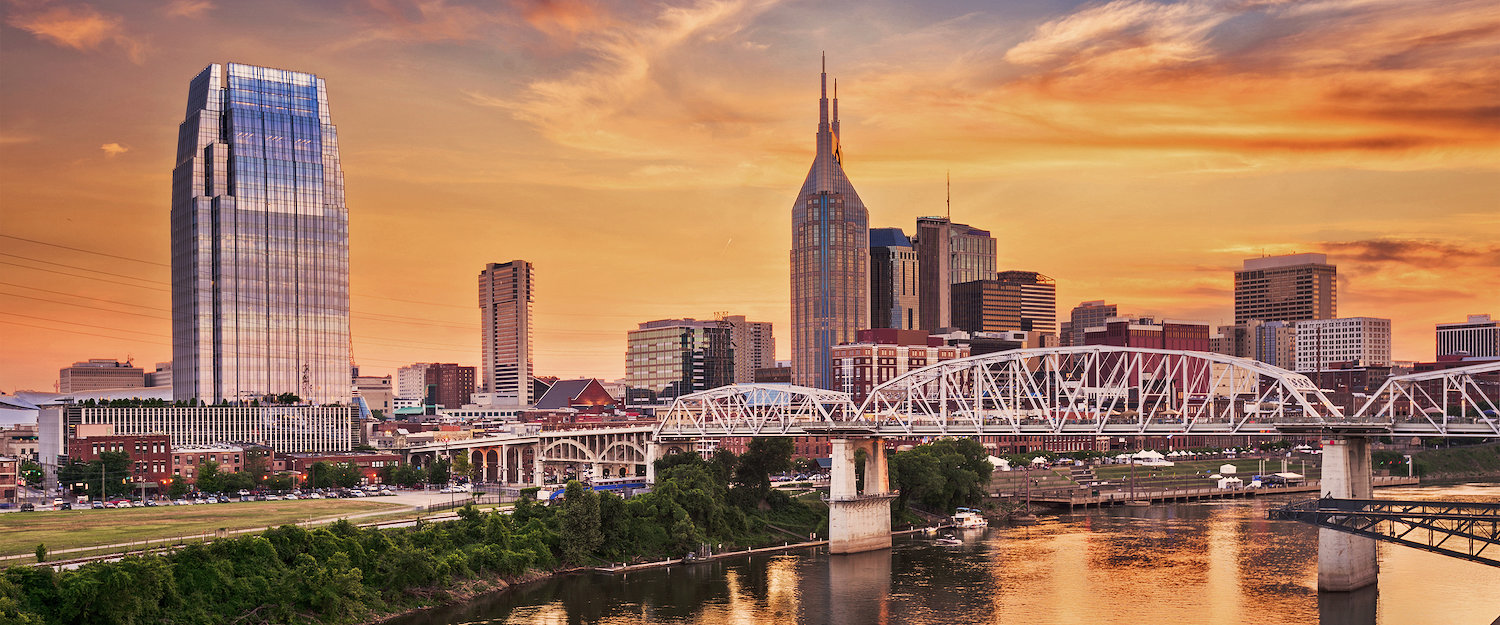 Chalets in Tennessee
584 properties for Chalets. Compare and book at the best price!
Popular Chalet in Tennessee
Find Chalets in Tennessee
Highlights in Tennessee
Tennessee nature
Peaceful getaway
Lake fishing
National Parks
Hiking
Most popular amenities for Chalets in Tennessee
Other property types in Tennessee that might be interesting:
Chalets in Tennessee: Most popular destinations
Chalets in Tennessee
A peaceful Tennessee getaway
Tennessee is known for its laid-back vibes, rolling green hills, country music, whiskey, and delicious food. It's a nature lover's paradise, filled with mountains, waterfalls, and sprawling forested parks. There is truly not a better place to relax, recharge, and step away from the busyness of everyday life. It's the perfect place for fishermen, hikers, outdoor enthusiasts, couples, families, and friends.
Finding your perfect chalet in Tennessee
Chalets in Tennessee are designed to help you find your calm and reconnect with nature. Because of this, most of the chalet rentals in the state are located in natural areas. You can book a lakeside chalet for a fishing trip, or find a chalet near the mountains if you love forested areas and hiking. Most chalets in the state are surrounded by trees and offer stunning views of nature. Large chalets are available, with enough space to sleep large groups so that you can bring the whole family along. With so many options to choose from, you'll be sure to find your perfect Tennessee chalet!
Travelers and activities
Tennessee for nature lovers
Tennessee is filled with natural attractions, countless lakes, endless rolling hills, and mountains. If you love nature, then this is the perfect place for you. Head to Cummins Falls State Park where you can hike to one of the largest waterfalls in Tennessee and swim at the bottom! Cumberland Mountain State Park is a spectacular, 1,720 acre park perfect for walking, hiking, fishing, and enjoying the clean, fresh air.
Tennessee for fishing enthusiasts
There are over 1000 lakes throughout the state of Tennessee, many of which are popular for fishing. Head to Watts Bar Lake in Kingston where there are a variety of fish, including Striped Bass, Smallmouth Bass, Largemouth Bass, and Catfish. Kentucky Lake, located along the Kentucky and Tennessee border, is known for Catfish, Bluegill, Crappie, and Largemouth and Smallmouth Bass. Center Hill Lake is a hotspot for fishing in the summer months, where you'll find plenty of species of bass.
"Reelfoot Lake in Tennessee was created by a series of powerful earthquakes in the early 1800s!"
Top 7 travel tips in Tennessee
1. Visit the Great Smoky Mountains National Park
The Great Smoky Mountains National Park is one of the best National Parks in the entire country with year-round offerings and breathtaking nature. Enjoy scenic mountain views, cascading waterfalls, colorful wildflowers, abundant plant life, and natural beauty. There are countless hiking trails throughout the park, but one of the most popular is Ramsey Cascades, which is home to the highest waterfall in the park. The moderate 4-mile hike leads to a towering, 100-foot waterfall.
2. Lookout Mountain in Chattanooga
If you happen to be near Chattanooga, a visit to Lookout Mountain is a must. The area contains three separate popular attractions and is packed with things to do and see. Here you'll find the tallest and deepest underground waterfall in the USA, Ruby Falls. Explore the natural wonders of Rock City, and ride the Incline Railway, which is one of the steepest train rides in the world!
3. Visit Parrot Mountain & Gardens
This magical attraction is set on four acres of perfectly landscaped flower gardens. Here you can see several hundred tropical species of birds, as well as thousands of tropical flowers, plants, and trees. You'll even get to hold the birds and take photos of them.
4. Visit the Tennessee wine region
The entire state of Tennessee is known for its many vineyards and wineries, all of which offer something a bit different from each other. Depending on which part of the state you'll be visiting, there are plenty of wine trails in each region. For example, the wine trail in the Great Smoky Mountains is called Rocky Top Wine Trail. It is made up of five different wineries, offering a total of 70 different wines to try! If you're a wine lover, you won't want to miss out on trying as much wine as possible on the Tennessee wine trail!
5. Explore Raccoon Mountain Caverns
Walk through thousands of unique cavern formations, including stalactites, stalagmites, soda straws, natural bridges, rim stone pools, draperies, and columns at the spectacular Raccoon Mountain Caverns. If you're feeling extra adventurous, you can join a wild cave spelunking expedition, which allows you to explore beyond the main pathway of the cave!
6. Walk across Clingmans Dome
One of the premier attractions inside of Smoky Mountains National Park, Clingmans Dome is the highest point in Tennessee, and offers spectacular views of the surrounding mountains. It's a mild, half-mile walk along a paved path from the parking lot to the top of Clingmans Dome. The views are stunning, but make sure to go on a sunny, clear day for ultimate visibility!
7. Cades Cave
When you visit Cades Cave, you travel back in time to the days of American pioneers. The lush, green valleys and beautiful mountain views are breathtaking. There are several hiking trails and a scenic driving route where you can admire the beauty from your car windows! If you get lucky, you'll see plenty of wildlife, including deer, beers, and wild turkeys.
FAQs: Chalets in Tennessee
Which types of amenities can you typically find in the chalets in Tennessee?
In regard to the amenities you can find on Holidu, it can be said that the chalets in Tennessee offer everything that vacationers search for! Here, the chalets generally offer a variety of amenities, the most popular being: air-conditioning (89%), internet (88%), and fireplace (87%)...Are you convinced yet?
How are the reviews for the chalets in Tennessee?
The chalets in this destination are often well rated. 52% of the chalets in Tennessee have excellent reviews and an average score of 4.5 stars!
Are the chalets in Tennessee suitable for family vacations?
Holidu's data reveals that 43% of chalets in Tennessee are suitable for vacations with children, it will therefore be easy to find the perfect chalet for you and your family.
Are the chalets in Tennessee suitable for travelers and their pets?
Definitely! In Tennessee, 10% of the chalets accept pets!
Do the chalets in Tennessee mostly have Wi-Fi?
Of course! According to Holidu's database, 88% of chalets in Tennessee include an internet connection. It is therefore no problem for you to will be able to access your emails and favourite social media sites at any time!
Do the chalets in Tennessee usually have a fireplace or a pool?
For sure! According to last year's data, the chalets in Tennessee are perfect for every season. Here, 87% have a fireplace and 39% a pool.
Are the chalets in Tennessee suitable for trips with the whole family or rather for a weekend break as a couple?
In Tennessee, according to Holidu's data, 49% of chalets are suitable for up to eight travelers, 24% of these chalets are made up of at least four bedrooms. But 90% of chalets also welcome small groups of up to four people, 76% of the chalets include at least two separate bedrooms. Tennessee is therefore the ideal destination for travelling in small or large groups, with family or friends!
Destinations in Tennessee for Chalets
Holiday destinations nearby for Chalets
Holidu compares hundreds of websites to find your perfect holiday rental for the best price.