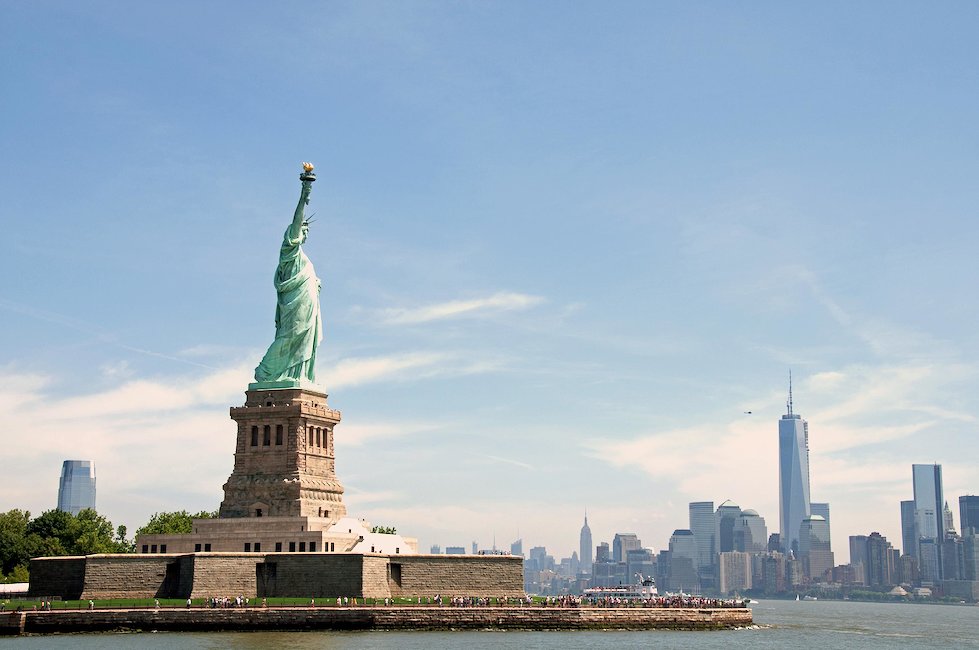 Cabins in Minnesota
14151 properties for Cabins. Compare and book at the best price!
Popular Cabins in Minnesota
Highlights in Minnesota
Outdoor adventure
Glamping in Minnesota
Nature getaway
Natural landscapes
Family vacation destination
Hiking trails
Camping sites
Most popular amenities for Cabins in Minnesota
Other property types in Minnesota that might be interesting:
Cabins in Minnesota: Most popular destinations
Cabins in Minnesota
Wonderful Cabins in Minnesota
Organize your next vacation in the stunning state of Minnesota. Located in the upper Midwestern part of the United States, Minnesota is the 12th largest state in the nation. Most of the population of Minnesota lives in the Minneapolis-Saint Paul metropolitan area, also referred to as the "Twin Cities," with a population of 5.7 million inhabitants. If you are looking to stay in a more secluded area, you will find that the geography of the state is extremely diverse. Whether you wish to be by the prairies, near the forests or close to the lakes, you will be able to find the perfect landscape ideal for you. The history of the state is rich and extensive as well, Minnesota has been inhabited by many indigenous peoples ever since the 11th century BC until the arrival of Europeans in the 17th century. However you wish to spend your time in Minnesota, you will be delighted by the endless number of activities you will be able to encounter.
Cabins in Minnesota
Find a rental property near the city center of Minneapolis or stray away from the metropolitan life by finding accommodation near Boulder Lake. With the stunning landscape that Minnesota provides, there will be numerous options for you to choose from. Imagine waking up and sipping your coffee while watching the sunrise on the lake. Take your dog for a walk in the forests that surround your cabin location. Sitting by the campfire with your friends and enjoying some roasted marshmallows. These are just a handful of the memories you could be making in Minnesota.
Travelers and activities
Minnesota for outdoor activities
There are plenty of outdoor activities you can enjoy while visiting Minnesota, from rafting across the river to hiking up the mountains. Head to Cuyuna Country State Recreation Area to find a world-renowned mountain bike trail system. The trail will take you around the nearby lakes and across bridges that connect the hills. You will be able to find trails that are appropriate for beginners as well as for experts. During the warmer days, head towards the Mississippi River to find a 500 miles long stretch of water perfect for rafting. Along the river, you will be able to find multiple locations that rent out kayaks and canoes as well.
Minnesota for food lovers
With the many activities available for you to try out while in Minnesota, you surely will be in need to fuel up. Minnesota has plenty of delicious eateries for you to try out while in the state. Head over to Travail Kitchen and Amusements for a unique dining experience. This restaurant will provide you with a delightful and entertaining atmosphere while serving you comfort dishes such as curried deviled eggs, salmon tartare, and buttery ham and cheese croissants. Another great restaurant to try out is the Hai Hai. Here, chef Christina Nguyen creates her dishes with seasonal herbs and homemade fish sauce to serve you delicious Vietnamese food.
"Did you know that the state of Minnesota has 11,842 lakes?"
Top 7 travel tips in Minnesota
1. Minneapolis Institute of Art
Enjoy an afternoon exploring art at this fine art museum. This free public museum is one of the largest art museums in the nation with over 80,000 objects.
2. Como Park Zoo & Conservatory
This establishment is a park, zoo and conservatory all in one. You can find it located in St. Paul and the park includes an amusement park, a carousel, and a golf course.
3. Quarry Hill Nature Center
This educational center is situated in the city of Rochester. You will be able to find a handful of outdoors activities, such as cross-country skiing and hiking, as well as historical caves.
4. Minnesota Marine Art Museum
This art museum is located in Winona and situated inside a unique historical building by the Mississippi River. Here you will be able to stroll through five galleries full of marine art and artifacts.
5.Leif Erickson Park and Rose Garden
This traditional English style garden, located in Duluth and on Lake Superior. Here you will be able to find more than 3,000 rose bushes.
6.Minnesota Landscape Arboretum
Head over to this arboretum and horticultural garden located in the University of Minnesota. This is the largest public garden in the upper Midwest area of the nation and you can discover more than 5,000 plant varieties.
7. National Eagle Center
This non-profit organization works as an aviary and educational center. Here you can visit five eagles and learn about their habitat.
FAQs: Cabins in Minnesota
Which types of facilities can you typically find at the cabins in Minnesota?
When looking at the amenities offered by Holidu, it seems that the cabins in Minnesota have everything that travelers dream of! Here, the cabins generally include a variety of facilities, the most popular being: barbecue (76%), internet (76%), and balcony (73%)...Not bad, right?
What are the reviews like for the cabins in Minnesota?
The cabins here are often well reviewed. Many (65%) have a rating of 4.5 stars, which implies that here, it is possible to find the perfect cabin for your next vacation!
Are the cabins in Minnesota child-friendly?
Judging by the Holidu data, 77% of cabins in Minnesota are suitable for vacations with children, it should therefore be very easy for you to find the ideal cabin for you and your children.
Are the cabins in Minnesota suitable for travelers and their furry friends?
Yes! In Minnesota, 29% of the cabins are pet-friendly!
Do the cabins in Minnesota tend to have Wi-Fi?
Of course! According to Holidu's database, 76% of cabins in Minnesota have Wi-Fi. This means that you will be able to browse the internet during your stay!
Do the cabins in Minnesota usually have a fireplace or a pool?
Of course! According to the data collected last year, 52% of the cabins in Minnesota have a fireplace. The perfect destination for a cozy winter vacation!
Are the cabins in Minnesota suitable for stays in large groups or better for an escape as a small group?
Here, according to Holidu's database, 48% of cabins are suitable for up to eight people, 23% of these cabins are made up of at least four bedrooms. But 87% of cabins also welcome small groups of up to four people, 78% of the cabins are made up of at least two separate bedrooms. Minnesota is therefore the ideal destination for big and small families alike!
Destinations in Minnesota for Cabins
Holiday destinations nearby for Cabins
Holidu compares hundreds of websites to find your perfect holiday rental for the best price.