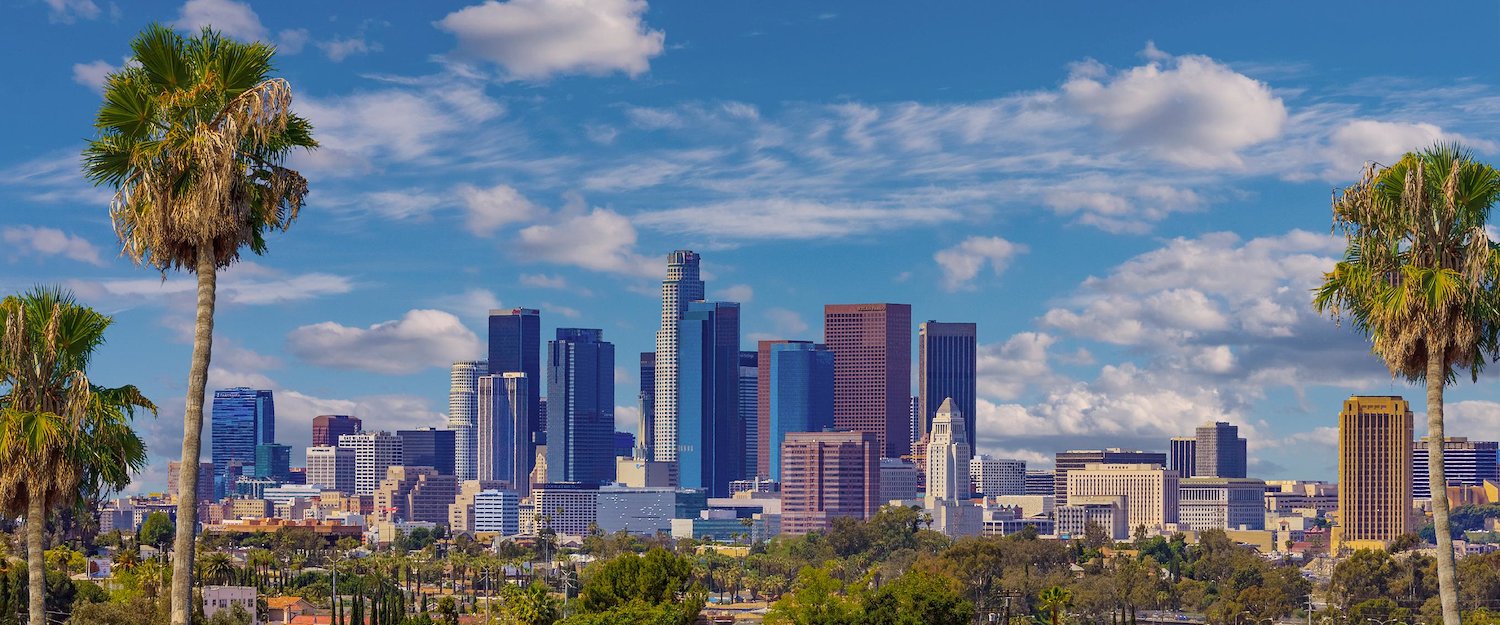 Vacation Rentals in Westwood
Start comparing over 29 rentals in Westwood and book at the best price!
Popular Vacation Rentals in Westwood
Vacation rentals with free cancellation
Vacation Rentals in Westwood
Pet-friendly Vacation Rentals
Vacation Rentals with Pool
Vacation Rentals with Internet
Find Vacation Rentals in Westwood
Highlights Westwood
Beachside neighborhood
Nearby to the metropolitan area
All-level hiking trails
Nature reserves
Family destination
Outdoor activities
Historical landmarks
Other property types in Westwood that might be interesting:
Prices and availability
Prices
November
December
January
February
March
April
Oct 23 - Oct 30
$389 per night
Oct 30 - Nov 06
$370 per night
Nov 06 - Nov 13
$360 per night
Nov 13 - Nov 20
$365 per night
Nov 20 - Nov 27
$398 per night
Nov 27 - Dec 04
$408 per night
Dec 04 - Dec 11
$374 per night
Dec 11 - Dec 18
$376 per night
Dec 18 - Dec 25
$381 per night
Dec 25 - Jan 01
$391 per night
Jan 01 - Jan 08
$427 per night
Jan 08 - Jan 15
$429 per night
Jan 15 - Jan 22
$391 per night
Jan 22 - Jan 29
$427 per night
Jan 29 - Feb 05
$462 per night
Feb 05 - Feb 12
$388 per night
Feb 12 - Feb 19
$401 per night
Feb 19 - Feb 26
$557 per night
Feb 26 - Mar 05
$545 per night
Mar 05 - Mar 12
$428 per night
Mar 12 - Mar 19
$417 per night
Mar 19 - Mar 26
$445 per night
Mar 26 - Apr 02
$490 per night
Apr 02 - Apr 09
$465 per night
Average price per week
Availabilities
November
December
January
February
March
April
Percentage of available rentals
Vacation rentals in Westwood
Magnificent beachside rental location
Plan your next journey visiting the natural landscape that surrounds the vacation rentals in the Westwood area. Located near Los Angeles, in the sunny state of California, the Westwood area can be found just outside the outskirts of the city center. This commercial and residential neighborhood with a population of 50,288 inhabitants is the ideal location for any traveler trying to find a peaceful destination outside of a metropolitan area. Part of the Westside region of Los Angeles, Westwood is also home to the notorious University of California, Los Angeles (UCLA). Within Westwood, you will be able to find a handful of districts such as Westwood Village, Holmby Hills, North Westwood Village, and Tehrangeles. The neighborhood was built in 1922 over the lands of the historic Wolfskill Ranch, which was owned by Arthur Letts. The neighborhood has plenty of attractions for you to visit, such as the Hammer Museum and the Fowler Muesum.
Discover the vacation rentals
When visiting Westwood, you will find that when it comes to vacation rentals to choose from, the options are endless. From vacation rentals with private pools and jacuzzi that face the city's skyline. Whether you wish to be more secluded from the city center and enjoy the natural landscape or you want to be closer to the bustling nightlife of Los Angeles, you will be able to find the right option in Westwood.
Vacations in Westwood
How to get to there and what to do
Discover this beachside city
Since Westwood is part of the Los Angeles County, the access to this neighborhood will be easy and comfortable. The main airport for travelers wishing to visit Westwood is the Los Angeles International Airport (LAX) which also provides direct shuttles to Westwood Village. However, if you are coming directly from the city there are various public transports you can take that will bring you to Westwood. Moreover, the neighborhood is well connected to the main highways so you can also come to Westwood with cross-country buses as well as by car. Once you get to Westwood, you will be able to spend your time in a magnificent sunny beachside neighborhood exploring the surrounding nature, learning about history, as well as enjoying its shopping center.
Enjoy the Westwood cuisine
When visiting Westwood, you will be baffled by the number of restaurant options you will be able to find. From Italian and Lebanese to Persian and Mexican, the diversity in the culinary scene of this neighborhood is enviable. Your first stop should be at Fundamental LA, a restaurant that will provide you with a chic and contemporary atmosphere. Try out their multi-course tasting menu where each of the dishes on the menu focuses on one seasonal ingredient. Another local favorite is Clementine, which is partially a café and partially a bakery. This place will offer you a more reasonable alternative with a fresh array of sandwiches, salads and baked goods. You will find a daily and healthy menu filled with quinoa, kale and beet salad, Thai slaw, edamame and even wild salmon macaroni.
Travelers and activities
Westwood for art lovers
If you are passionate about visiting museums or maybe looking to do something on a cloudy day, your first stop should be the Hammer Museum. This museum is known to be one of Los Angeles best art museums. Here will be able to discover a vast variety of exhibits, films and talks of modern artwork. However, you will also find pieces created by the likes of Monet and Degas in their permanent collection. Your second stop should be Fowler Museum. This internationally renowned museum features works of art that primarily come from Africa, Asia and the Americas. At any time you will be able to explore several exhibits in this venue, as well as partake in art workshops or watch a musical performance. For those who wish to learn more about the arts and cultures around the world, this is the museum to visit.
Westwood for families
If you come to Westwood with your family, you will find quite a few activities that can be enjoyable for all ages. Head over to the Westwood Recreation Center to find Aidan's Place Playground (the second fully-accessible playground of the entire nation), an indoor racquetball court, basketball courts, a swimming pool and much more. On the other hand, for the cloudier days, check out the iPic Theaters where you will find comfortable seating with leather or recliner chairs. Here you can choose from a list of movies as well as have your food serviced to your seat.
"Did you know that the Westwood Village mall was considered to be one of the nation's most well planned commercial areas?"
Top 5 travel tips for Westwood
1. Fox Theater
While visiting the neighborhood, it is a must to visit the most iconic image of Westwood. The art deco 'Fox' sign that can be seen on the top of the tower reminds every visitor of a different era in cinematic history. Try catching a movie or if you're lucky, a true Hollywood style premiere.
2. Franklin D. Murphy Sculpture Garden
Nothing better than strolling through a beautiful garden on a sunny day. This garden has one of the finest outdoor sculpture installations featuring over 70. Some of the artist's works you will stumble upon are Auguste Rodin and Hans Arp.
3. Espresso Profeta
Visit Westwood's most beloved coffee shop for your daily dose of caffeine. This local joint is furnished with modern furniture and pieces of art and will provide you with the most curated cup of coffee in town.
4. Geffen Playhouse
You will be able to find this cute and cozy theater being located in one of the first buildings of the Westwood Village. The Geffen is a non-profit theater that is dedicated to cultivating the appreciation of theater to the community. You will be able to find between two to five plays every season.
5. Farmer's Market
Whether you like to search for antiquities, buy vintage clothing, or just stroll through stands of handmade products, this is the place for you. This market is hosted every Thursday on Broxton and you will be able to find plenty of stands, as well as locally made food.
FAQs: Vacation Rentals in Westwood
How much do the vacation rentals in Westwood cost on average?
At an average cost of $392.42 per night, Westwood lies at the upper end of the price range for vacation rentals in the USA.
What time of year offers, on average, the best vacation rental prices in Westwood?
After analyzing our data from last year, the months at the lowest possible cost in Westwood are January, December and February, with average prices of $344.8, $350.97, and $356.33, respectively.
When are vacation rentals more expensive in Westwood?
At the time of booking a vacation rental in Westwood, the highest prices are found in the month of June (with an average of $452.73 per night), followed by July ($444.88), and August ($426.61).
Is Westwood a good location for a last-minute getaway?
If you decide to put Westwood on your bucket list, we suggest planning your vacation long before you go because it is usually very high in demand, with an annual average of 92% of rentals booked in the year 2020.
When are more vacation rentals available?
In 2020, the months with the largest number of available properties of the year in Westwood were March, January and April, with average availabilities of 19.25%, 17%, and 15.25%, respectively.
When are there fewer vacation rental options available in Westwood?
According to data from 2020, the months with the fewest housing options available in Westwood are, in order, December (with 0% of available rentals), August (1.2%), and October (1.2%).
How many vacation rentals does Holidu have in Westwood?
Our catalogue features around 230 properties from 4 partners, giving you plenty of choice when searching for your next dream vacation rental!
Vacation destinations nearby
Holidu compares hundreds of websites to find your perfect holiday rental for the best price.