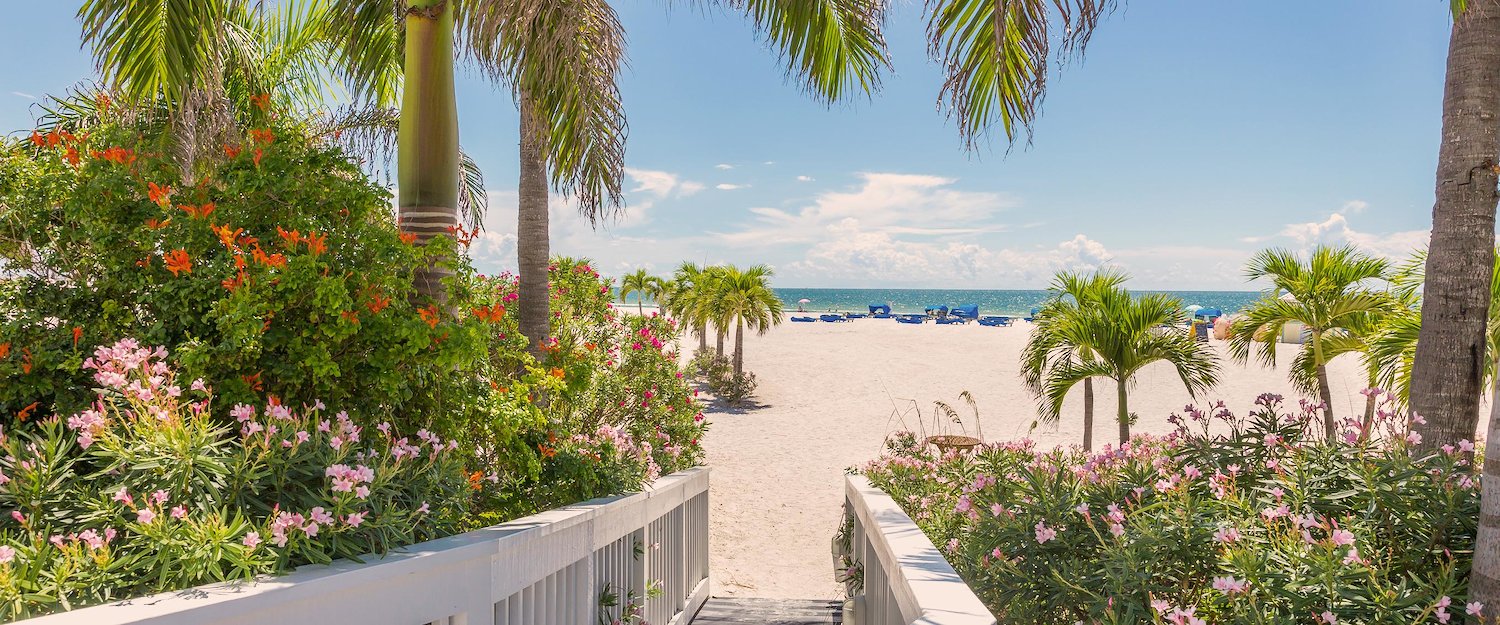 Vacation Rentals in Tampa
Start comparing over 47 rentals in Tampa and book at the best price!
Popular Vacation Rentals in Tampa
Vacation rentals with free cancellation
Vacation Rentals in Tampa
Pet-friendly Vacation Rentals
Vacation Rentals with Pool
Vacation Rentals with Internet
Find Vacation Rentals in Tampa
Highlights Tampa
Energetic city
Family attractions
Lovely beaches
Shopping and nightlife
Other property types in Tampa that might be interesting:
Popular Destinations in Tampa
Prices and availability
Prices
November
December
January
February
March
Oct 16 - Oct 23
$276 per night
Oct 23 - Oct 30
$275 per night
Oct 30 - Nov 06
$267 per night
Nov 06 - Nov 13
$265 per night
Nov 13 - Nov 20
$274 per night
Nov 20 - Nov 27
$277 per night
Nov 27 - Dec 04
$296 per night
Dec 04 - Dec 11
$289 per night
Dec 11 - Dec 18
$269 per night
Dec 18 - Dec 25
$283 per night
Dec 25 - Jan 01
$296 per night
Jan 01 - Jan 08
$286 per night
Jan 08 - Jan 15
$262 per night
Jan 15 - Jan 22
$264 per night
Jan 22 - Jan 29
$286 per night
Jan 29 - Feb 05
$305 per night
Feb 05 - Feb 12
$292 per night
Feb 12 - Feb 19
$315 per night
Feb 19 - Feb 26
$352 per night
Feb 26 - Mar 05
$350 per night
Mar 05 - Mar 12
$322 per night
Mar 12 - Mar 19
$344 per night
Mar 19 - Mar 26
$405 per night
Mar 26 - Apr 02
$420 per night
Average price per week
Availabilities
November
December
January
February
March
Percentage of available rentals
Vacation rentals in Tampa
In total you will find more than 300 holiday apartments and vacation rentals from various providers in Tampa. These can be rented from 57 € per night. The most relaxed way to rent a vacation rental is to book it online immediately. On holidu.com this is possible for many of the apartments in Tampa.
Vacation rentals in Tampa
rentals in a vibrant and cultural city
Tampa is an energetic waterside city with a proud heritage, lively promenade and numerous super-sized family attractions. If you are coming strictly for a city break search for a vacation rental in the downtown area of Tampa. There are some wonderfully chic districts such as Ybor City and Channelside District full of urban delights. Using Tampa as a base for exploration? Check out the wonderful rentals north of downtown close to and overlooking the luscious Hillsborough River.
Fabulous rentals at a great price
Many Tampa rentals look out onto attractive gardens with private pools and BBQs and are available to suit all group sizes from singles to large families. Kick back on the patio and soak in some Florida sun before exploring the city's many delights. When you think Tampa rentals, think luxury and space at a great price!
Vacations in Tampa
The area and getting around
A thriving metropolitan area bursting with activities
Tampa Bay encompasses four cities: Tampa, St. Petersburg, Clearwater, and Brandon, all of which border the largest open-water estuary on Florida's west coast (covering nearly 400 square miles). The outdoor recreational opportunities alone provide reason enough to visit the region, but if water sports aren't your thing, the Tampa Bay area is packed with many other exciting experiences to satiate adrenaline junkies, shopaholics and bar junkies alike.
At the heart of Tampa Bay, we find a city full of character
The city of Tampa is at the heart of all this excitement. Nestled at the mouth of the bay, it is a mid-sized city full of character. The Channelside District is nestled right in the heart of Tampa and is crammed full of fabulous restaurants and shops. Ybor City, northeast of downtown, is Tampa's historic and hip neighborhood, popular among the younger crowd. Seminole Heights on the west side of Tampa boasts a hearty art scene and scrumptious hole-in-the-wall restaurants.
Travelers and activities
Tampa for families
Tampa has dozens of world-class attractions that are brilliant for family days out. ZooTampa at Lowry Park, Florida Aquarium, and Busch Gardens Tampa are arguably the most fun and savvy. ZooTampa boasts 60 acres of animals, with wonderfully recreated African and Asian animal habitats, aviaries, a primate area, and huge birds of prey. Florida Aquarium boasts the country's finest collection of sharks, stingrays, alligators, and other slippery, swimming things to delight the whole family. Busch Gardens Tampa is home to heart-lurching roller coasters, spectacular climbing complexes for kids, superb musical entertainment, and a day out your kids will remember long after you are gone!
Tampa for beach Vacations
The St. Petersburg-Clearwater Barrier Islands boast approximately 35 miles of gorgeous white sand beaches lapping the crystal-clear waters of the Gulf of Mexico. The beaches in the area are undoubtedly some of the best in the entire country, winning awards for everything from sand quality to environmental stewardship, Clearwater Beach has been ranked as the No. 1 city beach in the Gulf region. This area is one of the few untamed beaches in all of Florida – you'll feel like you're on a desert island!
"Tampa is home to the "world's longest continuous sidewalk", at 4.5 miles in length – a gorgeous palm-tree lined recreational path just begging to be explored!"
Top 5 travel tips in Tampa
1. Discover something new at the Tampa Museum of Science and Industry
The largest science center in the southeastern United States, with 400,000 square feet of interactive activities and exhibits! MOSI also features a planetarium and Florida's only IMAX Dome Theatre, a spectacular show which projects images onto a five-story, dome-shaped screen.
2. Walk among dinosaurs
Walk among 150 life-sized dinosaurs at Dinosaur World, a 20-minute drive from downtown Tampa. Hunt authentic fossils and dig up a life-size dinosaur skeleton in the park's cemetery. The grounds are immaculately kept, there are picnic tables at front for an enjoyable antediluvian meal, and the huge gift shop is as good a place as any to pick up a memento of your vacation in Tampa!
3. Experience retail rapture
Tampa Bay is home to a medley of fine shopping venues. For an exclusive shopping experience, try International Plaza and Bay Street, located near Tampa International Airport, or Hyde Park Village, near downtown Tampa. Both places boast upscale shopping and dining experiences not available elsewhere in the area. And don't miss Westfield Countryside Mall in Clearwater, which features an ice-skating rink in the center of the mall and an elephantine selection of retail delights.
4. Eat at the oldest restaurant in Florida
Tampa's historic Columbia Restaurant is the oldest restaurant in the state of Florida and the largest Spanish restaurant in the world with 1,700-seats! Opened in 1905, the iconic restaurant occupies an entire block in the historic Ybor City district of Tampa. Their award-winning Spanish/Cuban cuisine features all the classics and a phenomenal wine list with over 850 wines and an inventory of 50,000 bottles! Must-experience entertainment includes Spanish flamenco dance shows every night, Monday to Saturday.
5. Experience Tampa Bay sporting culture
If you are a fan of soccer, hockey, baseball, or even motorsports, Tampa Bay has a sport for you. Catch an All-American Tampa Bay Buccaneers football game at the 65,890-seat Raymond James Stadium. Hockey fan? The NHL team, The Tampa Bay Lightning, plays at the St. Pete Times Forum in Tampa. Or check out the local soccer team, the Tampa Bay Rowdies, where the atmosphere realty does live up to the name!
FAQs: Vacation Rentals in Tampa
On average, how much do vacation rentals in Tampa cost?
Considering the average cost of $280.26 per night, Tampa lies at the lower end of the price range for vacation rentals in the USA.
What time of year offers, on average, the best vacation rental prices in Tampa?
If it is your aim to save the maximum during your visit to Tampa, travel in December ($240.8 per night on average), October ($247), or November ($247.56), to find the lowest prices for the whole year.
During which months are vacation rentals more expensive in Tampa?
In 2020, the month that had the highest annual average in Tampa was March, with an average price of $345.97 per night. This was followed by February, with an average of $324.92, and April, with $317.33.
Are there usually many vacation rentals available in Tampa?
If you decide to put Tampa on your bucket list, we suggest organizing your vacation long before you go because it is usually very high in demand, with an annual average of 76% of rentals booked in the year 2020.
What are the best months for a spontaneous getaway?
April, May and September are, in order of highest to lowest, the months offering the largest number of properties available, with respective average availability figures of 43.25%, 40.6%, and 30.5%.
When are fewer rentals available in Tampa?
The month with the highest average booked rental figures is February (only 5% of properties were available on average in 2020). Followed by January (11.5%), and March (13.75%).
How many rentals does Holidu have in Tampa?
In Tampa we work with 6 different providers to give you a choice of 580 properties, so you will not be short of options!
Vacation destinations in Tampa
Vacation destinations nearby
Holidu compares hundreds of websites to find your perfect holiday rental for the best price.