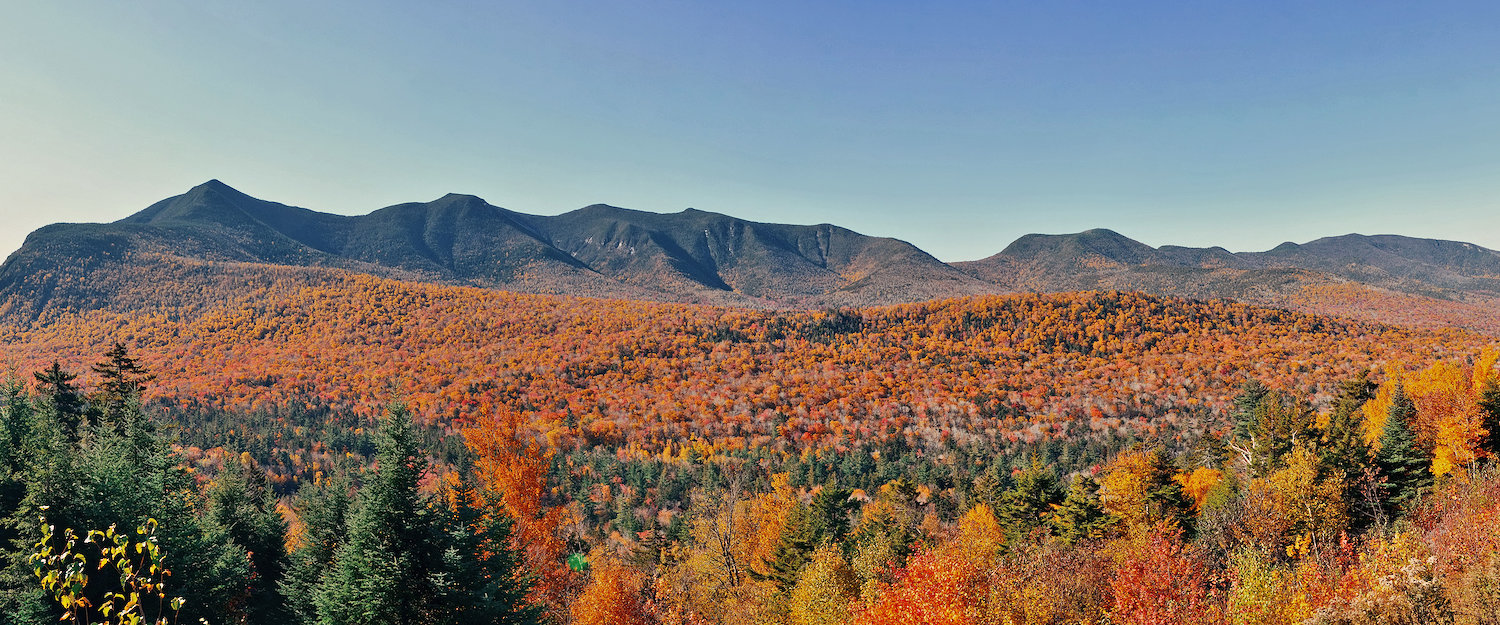 Other holiday ideas and property types in Pittsburg (NH) that might be interesting
Prices and availability
Current Vacation rental prices Pittsburg (NH)
$396 annual average
Oct
Nov
Dec
Mar
Apr
May
Jun
Jul
Aug
Sep
Average price per week
Current vacation rental availability Pittsburg (NH)
56% annual average
Oct
Nov
Dec
Mar
Apr
May
Jun
Jul
Aug
Sep
Percentage of available rentals
Vacation rentals in Pittsburg
A northern getaway in nature
Pittsburg is the northernmost town in New Hampshire, located in a part of the state referred to as "The Great North Woods." The town lies along the Canada border, with Quebec on the other side. Here you can find a wide range of winter sports, untouched nature, and a tranquil, quiet atmosphere. Nature lovers will find a wide range of activities to enjoy here, including hiking, snowshoeing, and fishing. It's perfect for a memorable winter vacation with your significant other or family members.
Finding your perfect Pittsburg vacation rental
Enjoy a peaceful getaway in Pittsburg and step away from the hustle and bustle of every day life with a vacation rental situated in nature. Vacation rentals in Pittsburg are often found near lakes, mountains, and in dense pine forests. Treat yourself to an upscale getaway tucked away in a forest equipped with a jacuzzi and luxury amenities. Oversized rentals are available for large groups and families. Opt for a vacation rental with a spacious yard and lake views, where you can enjoy the sun outdoors during the summer months. Pet-friendly rentals are available for people traveling with pets.
Vacations in Pittsburg
The area and getting around
Arriving in Pittsburg
Pittsburg is a remote town located a notable distance from any major towns or cities. The town must be reached by driving as there is no nearby airport. The closest major airport is 133 miles away in Burlington, Vermont. Burlington International Airport has both international and domestic flights. There are several car rental options inside the airport as well as in the city of Burlington.
Getting around Pittsburg
Pittsburg is a small town and is not designed for walkability. It is absolutely necessary to have a private car during your time in Pittsburg to reach all the main and nearby attractions. Many of the attractions, such as hiking trails, lakes, and winter sports, are all located a short drive away from downtown Pittsburg.
Travelers and activities
Pittsburg for fishing enthusiasts
Pittsburg is home to the Connecticut Lakes Region, which includes numerous big and small lakes. First Connecticut Lake is set seven miles north of Pittsburg, and is a popular spot among fisherman for its fantastic year-round fishing. There are numerous popular fish species caught here, including Landlocked Atlantic salmon, lake trout, and cusk. If you're a fan of fly-fishing, head to the Connecticut River during the summer or fall months. The scenic views of the river are an added bonus to the fish-infested waters.
Pittsburg for nature lovers
Pittsburg is surrounded by stunning untouched nature and dense pine forests. Head to Mount Magalloway and hike the 2-mile Bobcat Trail which leads through the forest and offers incredible views of the surrounding mountains. For a slightly more advanced hike, try the Coot Trail which is also on Mount Magalloway. Be sure to check out the view at the fire tower where you can enjoy sweeping vistas of the vast wilderness of the region.
Pittsburg has a higher population of moose than people! The small town has a population of only 800 people.
Top 5 travel tips in Pittsburg
1. Explore Lake Francis State Park
Lake Francis State Park is home to a 2,000-acre lake with spectacular scenic views and nature. Walk along the peaceful and clean lake shores, cast a line to catch some fish, or kayak around the waters. The foliage here is particularly vibrant during the fall months, which is one of the best times to visit.
2. Enjoy a variety of winter sports in the colder months
Pittsburg has earned the reputation as the "Snowmobiling capital of New England" for its 200 miles of snowmobiling trails through various pine forests. Snowshoeing, sledding, and ice-skating are also popular sports in the winter. The North Country Community Recreation Center is home to a large rink which is open during the winter months for people to enjoy ice-skating.
3. Hike to Garfield Falls
Just a short drive outside of Pittsburg is a trailhead that leads to the beautiful cascading Garfield Falls. The quick hike is well-marked, but there are a few rocky and steep parts, so be sure to wear proper footwear. The peaceful, stunning falls offer the perfect photo opportunity as well as a great place for a swim in the summer months.
4. Grab a fresh cinnamon roll at Green Acres Country Store
This country store is a local gem filled with unique and delicious offerings. You can grab a delicious breakfast sandwich here, or a freshly baked cinnamon roll oozing with warm cream cheese frosting. Browse the little gift shop while you wait for your food. This place is a must-visit for anyone with a rumbling tummy in Pittsburg.
5. Spot a moose!
Moose watching is a popular activity among visitors and locals alike in Pittsburg. The natural areas surrounding Pittsburg are home to an abundance of wild moose during the spring, summer, and fall months. Pay attention while you're driving in Pittsburg and the natural areas outside the town, if you're lucky, you'll spot plenty of moose during your visit!
FAQs: Vacation Rentals in Pittsburg (NH)
How much did it cost for a vacation rental in Pittsburg last year?
With an average cost of $290 per night, Pittsburg lies at the lower end of the price range for vacation rentals in the USA.
When are vacation rentals cheaper in Pittsburg?
After analyzing our data from last year, the months that are the cheapest in Pittsburg are April, May and June, with average prices of $247, $255, and $262, respectively.
When does the price of vacation rentals in Pittsburg go up the most?
When it comes to looking for a vacation rental in Pittsburg, the months when it is most expensive are, in order of highest to lowest, January, February and November, with average prices per night of $338, $323, and $317, respectively.
Should I plan a trip to Pittsburg well in advance?
It is better to book your stay well in advance when visiting Pittsburg, as only 20% of our accommodations are usually available throughout the year.
Which months offer the highest availability?
Last year, the months with more available accommodation of the year in Pittsburg were April, December and November, with average availabilities of 57%, 48%, and 36%, respectively.
How many rentals are there in Pittsburg?
The offer of accommodations in Pittsburg is limited, by combining the inventory of our 2 providers we can offer you around 10 properties The first person to book gets the best!
Most popular in Pittsburg (NH)
Vacation destinations nearby
Holidu compares hundreds of websites to find your perfect holiday rental for the best price.