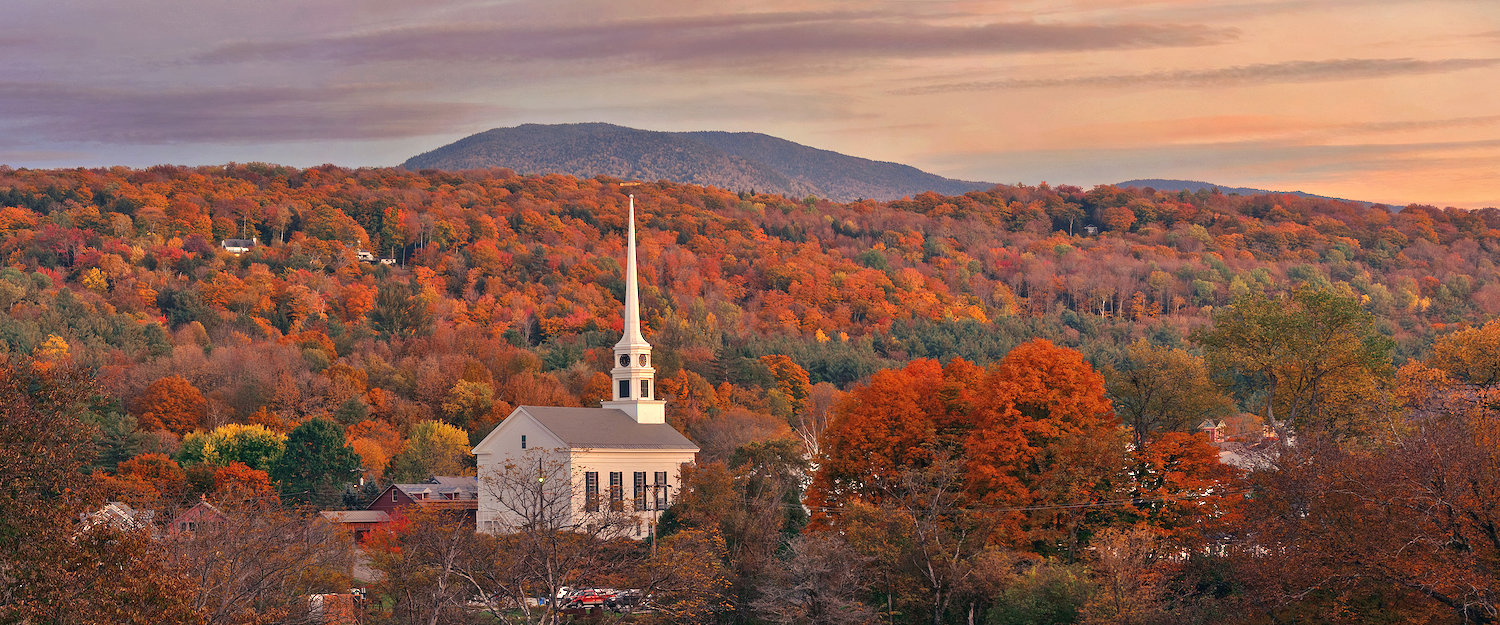 Other property types in Killington that might be interesting:
Prices and availability
Current Vacation rental prices Killington
$491 annual average
Apr
May
Jun
Jul
Aug
Sep
Oct
Nov
Dec
Feb
Average price per week
Current vacation rental availability Killington
67% annual average
Apr
May
Jun
Jul
Aug
Sep
Oct
Nov
Dec
Feb
Percentage of available rentals
Vacation rentals in Killington
Lovely, chalet style vacation rentals in dramatic, woodland mountain settings perfect for ski groups and family getaways.
Visit this top rated ski resort town and snowboarding destination that boasts 72 miles of beautiful, glistening snowy ski slopes set amidst 6 mountain peaks and dramatic, breathtaking, high altitude alpine panoramas. Ski season runs from late October to late May
Choose an impeccable vacation rental for your summer hiking paradise or winter snowsport group getaway
A key feature of many of the stunning, fully equipped, spacious, chalet style vacation rentals in the area is easy access to ski slopes and hiking trails with private pools, stunning balcony views and cozy firesides for winter evenings after a day of skiing or exploring. Killington offers vacation getaway rentals that are perfect for groups of up to ten as well as families looking for an exhilarating mountain getaway in an area of Vermont close to the famous Appalachian hiking trail and the slopes of two world class skiing and snowboarding resorts.
Vacations in Killington
The area and getting around
Wonderful Central Highland Location
Killington is a wonderful, remote, peaceful higher altitude location perfect for exploring the verdant Green Mountains of central Vermont in summer or enjoying crisp mountain air and shimmering, snow capped peaks in winter. Killington is a 3 hour drive from Montreal, a 2.5 hour drive from Boston and a 4.5 hour drive from New York making this a very accessible getaway for city dwellers keen on a secluded mountain vacation adventure amidst majestic precipices and lush, dense woodland where incredible fall foliage can be admired.
The Appalachian Trail
The famous, grueling 2000 mile Appalachian Trail passes through Killington and visitors to this area can hike a stunning 4 miles lush forest route along this renowned trail to Thundering Brook Falls. These impressive falls cascade dramatically down a total height of 125 feet with crystal mountain water surging past an impressive upper and lower section of the falls.
Travelers and activities
Killington for Winter Sport Enthusiasts
Killington is a skiing and snow sport paradise and boasts two massive ski resorts; Killington Mountain and Pico Ski Resort where the abundant snowfall provides world class conditions for downhill skiing and snowboarding enthusiasts. Lovers of cross country skiing and snowshoeing are in for a day of pristine, glorious winter wonderland adventure. Snuggle under a cozy, fireside blanket with an invigorating hot drink after a day of exhilarating snow sport in this beautiful remote, rugged mountain region where the clean air will fill your lungs, where you will be recharged by the peace of nature and where the stress of city life feels a million miles away.
Killington for hiking enthusiasts
The stunningly beautiful Green Mountain National Forest is a temperate, mixed forest typical of the New England forests region offering spectacular hiking trails and incredible fall foliage viewing opportunities. The lush greens of this pristine 400 000 acre, natural haven is home to a variety of wildlife species such as beavers, moose, black bears, coyotes, deer, wild turkey and grouse. This rugged forest wilderness located just 26.2 miles north of Killington provides nature lovers with an opportunity for year round recreation and hiking possibilities on a myriad of truly lovely hiking trails that suit hikers of all ages and abilities in all seasons. Spend a wonderful summer day out in the great outdoors breathing fresh air and enjoying nature before heading back to your vacation rental for a relaxing swim in the pool!
4241 ft high Killington Mountain is known by ardent skiers and snowboarders as the "Beast of the East"!
Top 5 travel tips in Killington
1. Killington Adventure Center
Just 5 miles from Killington, this thrilling and unique adventure center provides a great day out of adventure park fun for kids with boundless energy. Grab a day pass and head out for a wild day of fun filled, family action adventure! Youngsters can enjoy fantastic rides and rip roaring escapades on The Beast Mountain Coaster, try the ninja warrior course, soar on the Flying Eagle Zip Line, try the aerial adventure course and bounce and flip on the bungee trampolines amongst many other thrill seeking attractions!
2. Dine at The Foundry by Summit Pond
Enjoy a varied, American menu at this wonderful, rustic restaurant lodge where guests can enjoy upscale dining, fine cuts of steak and regular live music and events. This gorgeous eatery has a quintessentially Vermont atmosphere and there is a delightful stone fireplace and lovely chandeliers that add to the ambience. Rent a pair of skates and have a ton of winter fun ice skating on the pond outside to work up an appetite before heading indoors to enjoy a delicious meal!
3. Dog sledding
Enjoy the thrill of a dog sled excursion through the frosty Vermont woods with Braeburn Siberians! A gorgeous, furry team of trustworthy, intelligent, hardworking Siberian huskies will show you the thrill of sledding through a winter wonderland of snow laden trees and frosty icicles. This is a wonderful, absolutely magical, unforgettable winter forest, family adventure to enjoy with kids!
4. Visit Billings Farm and Museum
Billings Farm and Open Air Museum is located just 20 miles east of Killington on the outskirts of the picturesque village of Woodstock, known as Vermont's prettiest village! The farm is a short, scenic stroll from the village and is widely regarded as one of the finest outdoor history museums in the USA where a fully operational Jersey farm blends exciting and engaging educational exhibits and year round seasonal events like February's "Magic of Maple" event that showcases the production of Maple syrup. Visit the farm shop for delectable dairy goodies and lovely gifts.
5. Falconeering in Vermont
Join master falconers at New England Falconry for a unique and memorable cannoneering experience in the village of Woodstock where staff provide visitors with a wonderful opportunity for an interactive hands on encounter with these majestic, regal birds of prey. This distinctive experience takes place in beautiful open meadows where visitors are briefed on the ancient history and art of falconry and given a chance to handle and free fly an exquisite Harris hawk!!
FAQs: Vacation Rentals in Killington
How much do the vacation rentals in Killington cost on average?
Considering the average cost of $504 per night, Killington lies at the upper end of the price range for vacation rentals in the USA.
During which months are vacation rentals cheaper in Killington?
According to the previous year, the months at the lowest possible cost in Killington are August, June and May, with average prices of $439, $440, and $442, respectively.
In which months is it more expensive to rent a vacation rental in Killington?
Last year, the month that offered the highest average prices in Killington was February, with an average price of $642 per night. This was followed by January, with an average of $629, and then December, with $606.
Is Killington a good location for a last-minute getaway?
It is better to book your stay with plenty of time when visiting Killington, as only 28% of our properties are usually available throughout the year.
What time of the year can I find more available vacation rentals?
June, July and April are, in order of highest to lowest, the months offering the largest number of properties free, with an average availability of 82%, 55%, and 49%.
When are fewer rentals available in Killington?
The month with the highest average booked rental figures is February (only 2% of properties were available on average last year). Followed by January (2%), and then March (7%). During these three months, the availability is very low (4%). It is therefore recommended to book far in advance.
Are there many rentals in Killington?
In Killington we collaborate with 4 different providers to give you a choice of 240 properties, so you will not be short of options!
Holidu compares hundreds of websites to find your perfect holiday rental for the best price.