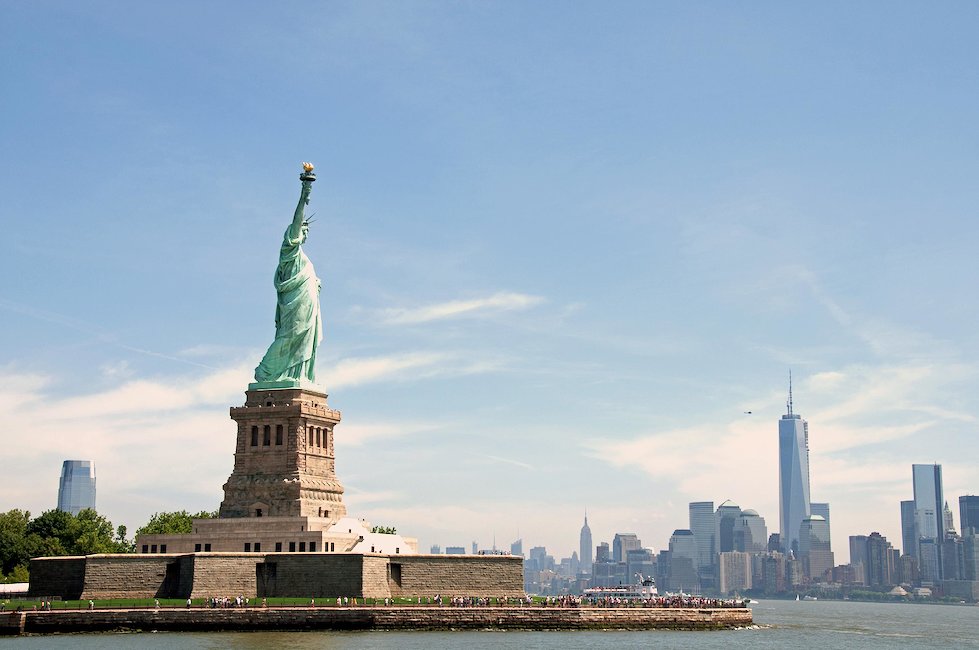 Prices and availability
Current Vacation rental prices Jamestown
$684 annual average
Average price per week
Current vacation rental availability Jamestown
24% annual average
Percentage of available rentals
Vacation rentals in Jamestown
Vacation rentals location
Are you ready to discover a culturally diverse iconic destination? Explore the fascinating sites and sample the incredible cuisines, which capture the spirit of adventure. Spend a captivating moment in our vacation rentals and enjoy myriad experiences. Located at Jamestown, our holiday homes provide you with an opportunity to treat your loved ones stylishly. Jamestown is a regional hub for business and services. It cements its position as a manufacturing powerhouse by exporting finished products, including malt and ethanol worldwide. It is also home to numerous sporting activities, sights, and landmarks, culture shows, museums.The delightful town is the ideal place to unwind vacation where you can get away from the grueling activities.
Elegant rentals for everyone
Are you willing to reside inconveniently, tastefully decorated, and well-suited homes for families on holiday and individuals on business? Our gorgeous rentals are worth your attention and a visit! The holiday homes offer marvelous living for summer vacation. The facilities include a gourmet kitchen with granite furnishings, tiled baths, an extensive interior made of hardwood, and exquisite furnishings. The dining room opens to the kitchen, and the bathrooms are fitted with a Jacuzzi. The luxurious accommodation available includes the premium and standard queen room, the family room, the double room, as well as the interconnecting rooms for those who travel in large groups and provide privacy and space. Some of the amenities available in all the rooms include a minibar, LCD television, laundry, free Wi-Fi access, ample parking, controlled air conditioning, and a swimming pool. The vacation rental has a comfy sensation, and it feels like a home away from home, perfect for family and group gatherings.
Vacations in Jamestown
The area and getting around
Sights to visit
Places around our rentals have significant landmarks waiting for you to come and explore. Enjoy river swimming, picnics, and tree shades at James town beach event Park. James River is an iconic place for visitors to explore and have fun. Go fishing, boat riding, and swimming at the river. Have a glimpse at the island and learn about archaeological sites besides engaging in outdoor activities with friends and family. Make a trip to art galleries and museums, including National Comedy Center, Lucille Ball Desi Arnaz Museum, Audubon Community Nature Center, Fenton History Center, Roger Tory Peterson Institute of Natural History. You will understand the historical orientation of Jamestown and its surroundings.
Captivating neighborhood
Jamestown is one of the most popular vacation destinations, with an unrivalled combination of attractions and activities that will give amusement to your loved ones. The eateries are of magnificent standards serving relishing dishes and various drinks. Enjoy a long menu of fine wine, coffee, pizzas, traditional foods, seafood and many more. Meet neighbors at nightclubs and a variety of bars and have fun together. Drive through the streets at night to enjoy the 24hour economic nature of Jamestown. Punters can try their luck at available Casinos. Enjoy shopping at various amazing places including supermarkets, and shopping malls.
Travelers and activities
Sporting activities
Jamestown offers incredible sporting and outdoor activities. Participate in water sports such as kayaking, boat riding, swimming, and fishing along James River. Go hiking, at several trails, walk and run at the paths and do bike riding. Whether you are hosting tournaments or leisure sports, numerous parks are equipped with modern facilities. Discover golf tours for the lovers of Cycling and extreme sports, and other sporting activities include softball and baseball, soccer.
Historic sites
Jamestown has enjoyed a rich history over four centuries. The city's culture, arts, and entertainment are diverse, and you cannot tour without going through. First, make a trip to Jamestown national historic site, the first English settlement in North America. A visit to the museum to discover the history of English settlers, the archaeological, artifacts, and industrial prowess dating over four centuries old. The famous glasshouse emanating from the industrial era pursuits of the settlers. You can watch professional glassblowers create wine bottles and pitchers. At New Towne, tourists can explore the English settlement that symbolized colonization at Jamestown. Finally, visit the Jamestown Fort, a Replica of Jamestown Fort structure at Jamestown Settlement, near Williamsburg, Virginia.
Jamestown is one of the most populous cities in the world, located on the banks of the magnificent James River. It is located on the northeast bank of the James River. Jamestown has many scenic and dining pleasures.
Top 5 travel tips
Jamestown Settlement
Powhatan Indian Village is the first Indian settlement. Explore the fort recreated from the 1610-1614 colonial era. Please visit here and discover how the community interacts and their rich cultural heritage
Wine bottles making
At the glasshouse and glass gift shop, watch the colonial life being recreated by artisans in glassmaking. You can also get glass gifts from the gift shop. Also, discover the distillation process involved to make fine wines and spirits.
Colonial Williamsburg
Discover the largest living history museum in the United States. Wine and dine and taste the attractions at affordable costs. You can also rent costumes for the day and dress like the colonial soldier.
Jamestown Beach Event Park
The park is littered with tourists in all summer seasons because of the social amenities. Visit the park and enjoy boat riding, walking, and running, swimming and hiking. The trees on the path allow a conducive environment during picnics.
Jamestown Island
Tour Jamestown Island and enjoy the archaeological fossils in the park. The swampy areas and the vegetation are palatable things to watch. Playgrounds and pavilions are ideal places for kids to play and picnics.
FAQs: Vacation Rentals in Jamestown
How much does it cost to book a vacation rental in Jamestown?
With an average cost of $618 per night, Jamestown lies at the upper end of the price range for vacation rentals in the USA.
During which months can you find the best price for vacation rentals in Jamestown?
]If you would like to get the most out of your money, the most budget-friendly months to visit Jamestown are April ($446 the average per night for accommodation), May ($498), and October ($515).
In which months is it more expensive to rent a vacation rental in Jamestown?
When it comes to looking for a vacation rental in Jamestown, the months when you will pay the most are, in order of highest to lowest, December, January and July, with average prices per night of $864, $829, and $680, respectively.
Are there usually many vacation rentals available in Jamestown?
You should book your stay with plenty of time when visiting Jamestown, as only 13% of our properties are usually available throughout the year.
What time of the year can I find more available vacation rentals?
August, February and January are, in order of highest to lowest, the months offering the largest number of accommodations free, with an average availability of 37%, 20%, and 19%. However, even during these periods of time, when the availability is the highest, the average is only 25%. So it is still important you always book a little in advance to make sure you get the rental of your dreams.
How many vacation rentals does Holidu have in Jamestown?
Holidu offers around 540 accommodations in Jamestown from 2 different providers, so find the perfect type of accommodation you are looking for. We've got you covered!
Vacation destinations nearby
Holidu compares hundreds of websites to find your perfect holiday rental for the best price.