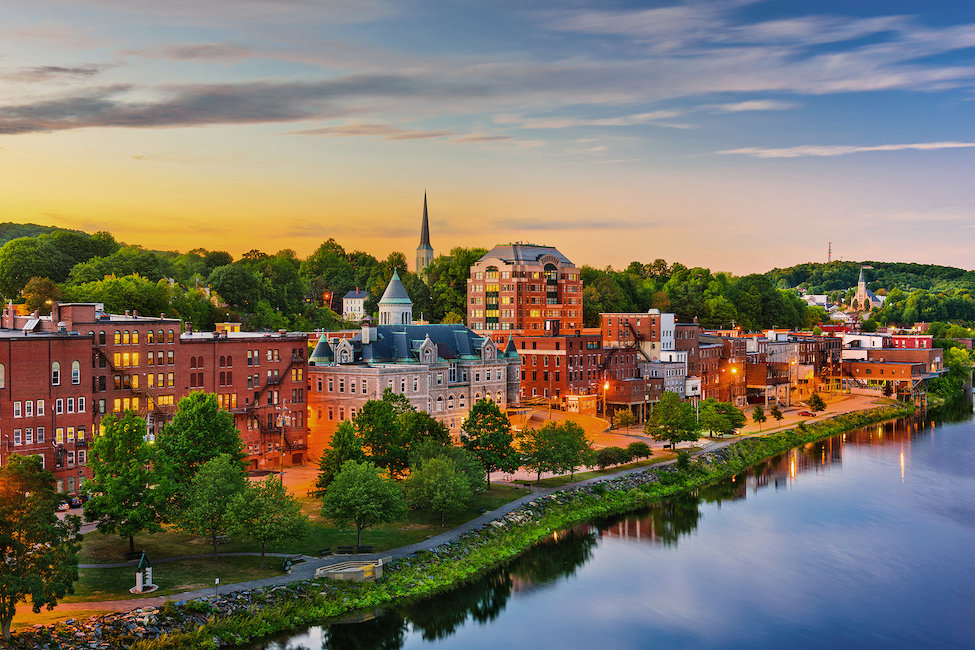 Prices and availability
Current Vacation rental prices in Boothbay Harbor
$376 annual average
Oct
Nov
Dec
Feb
Mar
Apr
Jun
Jul
Aug
Average price per week
Current vacation rental availability in Boothbay Harbor
41% annual average
Oct
Nov
Dec
Feb
Mar
Apr
Jun
Jul
Aug
Percentage of available rentals
Vacation rentals in Boothbay Harbor
Boothbay Harbor location
Boothbay Harbor is the largest boating waterfront in north of Boston, popular kayaking, sailing, and yachting destination. The region is uniquely special for everyone and a place of endless possibilities of things to see and do. The Mid-coast town has a unique landscape, rocky waterfront, and water views for a picture-perfect vacation; an ideal destination for romantic couples, families, and lone travelers. It is the starting point for sailing or fishing trips to most Mid-coast islands.
Peaceful rental locations for everyone.
The charming rentals are brightly painted boathouses to the sparkling water and sailboats in the Waterfront. The rentals are spacious and family-friendly to accommodate all sizes of guests. A visit to Boothbay Harbor will connect you with the aquatic life nature with the best and most aesthetic rental feast for the eyes rentals. The rentals invite you to enjoy the hospitality. Vacation rentals in Boothbay Harbor are ideal for you and your extended family. Boothbay Harbor rentals keep you connected with high-speed Wi-Fi, and some have scenic balconies with views of Boothbay's watercrafts filling the Waterfront. If you enjoy shopping, there are a variety of shops, craft shops, cafes, and magical mystical along the harbor.
Vacation rentals in Boothbay Harbor
The area and getting around
Boothbay Harbor is a town rich in multicultural religions.
Boothbay Harbor has a diverse ethnic population that hosts several events throughout the year. Learn about Boothbay Harbor's multicultural people through exhibits and performances held at the Lincoln Arts Festival and the Pythian Opera House. The Harbor is deeply embedded in lobster fishing and boatbuilding, and there are many events for the boat parade. There are galleries and the Boothbay Region Historical Museum that conserve the rich history of the Harbor. The people's beliefs are mixed between traditional beliefs, Christianity and Buddha.
Boothbay Harbor is bustling with fun activities.
Boothbay Harbor has a ton of things to do to have fun. Surfing, kayaking, and sailing are the most popular. Have you ever been on a boat ride? You're in for a treat; there are cruise trips daily to see the eye-catching Ram Island Light, lighthouses–Burnt Island Light, and Cuckolds Light. Fish swimming and kayaking are other fun outdoor activities, mainly with friends. After a day with outdoor loads of fun activities, you can decide to stay indoors and relax in the hot tub or the sun and sunbathe.
Travelers and activities
Boothbay Harbor for Kayak lovers
Are you looking for the most memorable kayaking experience with your family and friends? Come with or rent a kayak and paddle around the bay, go towards sunset for that golden hour light or visit in the morning when the sun reflects its rays to a beautiful landscape. Kayak guides are always stand by.
Boothbay Harbor for food lovers
After a day of great recreational activities, downtown Boothbay Harbor, there are fantastic food outlets for all cuisines, as well as a plethora of amazingly talented chefs and eateries. Enjoy fresh seafood such as calamari, local lobster, oysters, scallops, haddock, clams, shrimp on a barbecue grill. Boothbay Harbor, you should visit with an empty stomach and get replenished with their wide range of delicacies. At Tugboat's Top Deck, there are beautiful cocktails. You can also get a grill if you want a barbecue by the Harbor.
Did you know Our Lady Queen of Peace Catholic Church is in Boothbay Harbor, now you know.
Top 5 travel tips for Boothbay Harbor
1. Take a walk
Stretch around the hilly Boothbay and witness the historic Harbor, the charming streets, and the Coastal Maine Botanical Gardens. There are acres of beautiful gardens and grounds to explore. It's fun to walk through the extensive, beautifully landscaped grounds with perfect flowers, flora, fauna, rock gardens, sculpture gardens, waterfalls, and stonework.
2. Go shopping
You can shop or window shop the beautiful flower store, restaurants, jewelry, art stores, galleries, candy and ice cream stands in the Harbor. Visit the waterfronts shops and buy unique clothes.
3. Monhegan Island
Wear hiking shoes and take a trip to the neighboring Monhegan Island, a rocky island a few miles off the coast of Boothbay Harbor that can be reached by ferry. Monhegan is a unique escape from bustling towns.Enjoy the island breeze take memorable pictures of the beautiful nature, walking trails, and rocky island.
4. Boat riding
Take a classic cruise excursion and see Boothbay is on a boat ride past lobster boats and magnificent pleasure yachts in the Harbor. Daily tours and sunset excursions to Boothbay's three lighthouses–Burnt Island Light, Ram Island Light, and Cuckolds Light–are available. On your yacht tour, you can also see harbor seals, dolphins, and Maine birds.
5. Visit the Maine State Aquarium.
Experience the state's marine life enjoy and the daily lobster talk in the aquarium. Learn the life under the water, the fish, shells, and the mellow sound of the water.
FAQs: Vacation Rentals in Boothbay Harbor
What is the average price for vacation rentals in Boothbay Harbor?
Boothbay Harbor is one of the most expensive cities in the USA. For a vacation rental here, you can expect to pay around $386 per night.
During which months are vacation rentals cheaper in Boothbay Harbor?
Travelers who want to save as much as possible visit Boothbay Harbor in December, November, or April, which are the months that offer the most discount, with average prices of $332, $348, and $348 per night, respectively, based on the previous year.
When does the price of vacation rentals in Boothbay Harbor go up the most?
When it comes to looking for a vacation rental in Boothbay Harbor, the months when it is most expensive are, in order of highest to lowest, August, July and September, with average prices per night of $453, $452, and $418, respectively.
Are there usually many vacation rentals available in Boothbay Harbor?
It's worthwhile to be proactive in Boothbay Harbor as only 23% of the properties are free throughout the year, following the data observed in the previous year.
When are more vacation rentals available?
The months that offer the most accommodation options are, on average, September (with an availability of 52%), October (43%), and January (33%), according to the trends observed in the prior year.
Are there many rentals in Boothbay Harbor?
We have collected the offers from 2 different providers in Boothbay Harbor, so we can provide you with around 160 properties. You're going to have a hard time choosing!
Most popular in Boothbay Harbor
Vacation destinations nearby
Holidu compares hundreds of websites to find your perfect holiday rental for the best price.