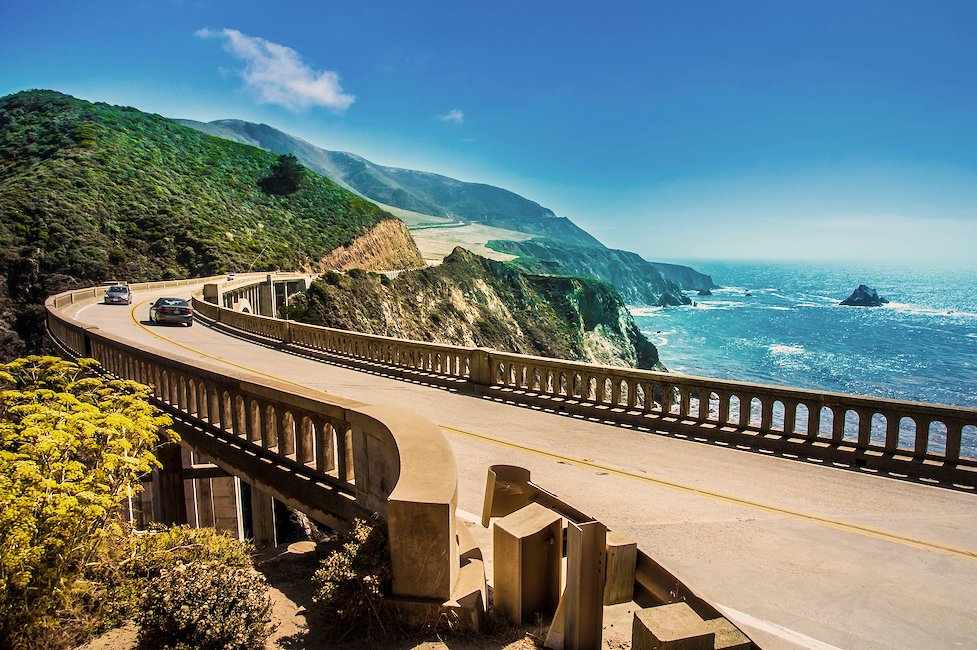 Prices and availability
Current Vacation rental prices Belmont Shore
$432 annual average
Jun
Jul
Aug
Sep
Oct
Nov
Dec
Jan
Mar
Apr
May
Average price per week
Current vacation rental availability Belmont Shore
40% annual average
Jun
Jul
Aug
Sep
Oct
Nov
Dec
Jan
Mar
Apr
May
Percentage of available rentals
Vacation rentals in Belmont Shore
Luscious rentals locations
Would you like to leave all your day-to-day activities and go on vacation near a beach to relax and get rejuvenated? A visit to Belmont Shore can offer the peace you need and help you try different fun activities. Belmont Shore is a famous vacation spot for travelers who want to spend time near the Pacific Ocean. The Shore is part of Long Beach in California. If you're looking for a vacation rental to stay in, you can choose rentals in Belmont Shore that sits a few yards from the beach. You can also find a rental property in Belmont Heights or Long Beach, a few miles from the public beaches.
Vacation rentals for everyone
Whether you want to visit Belmont shore for two days, one week, or a few months, there will always be a nearby rental to accommodate you. Come with your lover, family, or friends and find a rental that matches all your needs. You can find an elegant rental that makes you feel right at home. If you visit as a larger group, you can enjoy staying in spacious and fully-equipped vacation rentals. Would you like to bring your pet along? Find a rental that's pet-friendly and with a garden where you can walk your dog in the evening. You can also enjoy staying in rentals with a balcony, view, internet, washing machine, TV, and air conditioning.
Vacations in Belmont Shore
The area and getting around
Exploring Belmont Shore
Belmont Shore introduces you to one of the best beaches and streets to visit along the Pacific Ocean. The first place that will attract you when you visit here is the beach. Belmont Shore Beach spreads from Belmont Pier on the southern side to Long Beach on the northern side. You can spend a hot afternoon on the beach and enjoy various water activities. However, you can travel deep to the heart of Belmont Shore, a few miles from the ocean. Drive to 2nd Street or Livingston Drive, where you'll meet bustling towns near the best attraction sites. Then, head west and visit Bluff Park or travel east towards Naples Island and Alamitos Bay.
Belmont Shore for seafood and local activities
You can look for restaurants and bars near Belmont Shore Beach or in the commercial center when exploring Belmont Shore. As a destination for most tourists, you can rest assured that there's something for you. If you are a seafood lover, you'll find an array of seafood near the beach. Head to Pier 76 Fish Grill and enjoy seafood from local waters. Visit King's Fish House for options like oysters and Alaskan king crab legs. Visit various shops and markets where you can buy foodstuffs or find gifts in antique shops for your loved ones.
Travelers and outdoor activities
Exploring Notable Landmarks
Belmont Shore has several sites and historical landmarks that you can explore. Take your family to Knott's Berry Farm, a famous amusement park in California. If you're an art enthusiast, you can visit the Museum of Latin American Art to view modern and contemporary exhibits. If you want to explore what's outside the Belmont shore, you can visit the nearest beaches and islands for sightseeing. For example, you can drive towards various sandy beaches like Seal Beach, Long Beach and Huntington Beach. You can also visit Naples Island near Belmont Shore to explore the surroundings.
Belmont Shore Beach for water sports lovers
If you want to look for recreational activity in Belmont Shore Beach, you only need to move out of vacation rentals and head to the nearest site. Sunbathe on the sandy beaches and get into the water to swim. If you want to relax while exploring the ocean, you can go on a gondola ride and enjoy the stunning views of the beach and the ocean. Try games like stand up paddle-boarding, sailing, kayaking, waterskiing and boating. You can also join other visitors playing sand volleyball, pickleball and basketball.
The Long Beach Sea Festival in Belmont Shore offers over 100 events. Locals and visitors can join the festival for activities such as sandcastle building, boat racing and free Moonlight Movies.
Top 5 travel tips for Belmont Shore
Belmont Veterans Memorial Pier
Take your family to Belmont Veterans Memorial Pier for recreation. The pier has everything you need while near the sea. If you want to go fishing, you can buy baits from the nearest bait shop and head for sport fishing. You can also try adrenaline rush games such as kayaking or paddleboarding. Then, stroll along the long pier that's 1800 feet. You can also enjoy sightseeing and taking beautiful pictures of the sea and the surroundings near the memorial pier.
Aquarium of the Pacific
Would you like to know how life is underwater? Visit the Aquarium of the Pacific to explore the scenic views and wildlife in the Pacific. You can enjoy over 11,000 exhibits such as Shark Lagoon and Lorikeet Forest. Enjoy exploring over 150 sharks in the Shark Lagoon. If you love birdwatching, you can walk to Lorikeet Forest and enjoy watching and feeding the colorful birds. You can also go on a boat cruise and enjoy watching dolphins and whales.
The Queen Mary
Visit The Queen Mary ocean liner built in 1936 and remain anchored in the Long Beach waterfront. You can enjoy exploring The Queen Mary, which serves as a boutique and restaurant. If you want to learn about the history of The Queen Mary, you can go on a guided tour and learn about her role in WW1.
Rosie's Dog Beach
Did you bring your pup along and would like to find a better spot near the beach and run free? Rosie's Dog Beach is the perfect spot where your pup can enjoy all the freedom. In addition, you can spend time here glimpsing at other dogs as they enjoy their freedom. Rosie's Dog Beach is tailored to be a better spot for dogs and is only California's off-leash dog beach.
Auld Dubliner for nightlife
Visit Auld Dubliner pub and enjoy live shows, beer and food. Meet bartenders, waiters and waitresses ready to serve you drinks and food after midnight. Visit the club on weekends, especially on Saturday, and enjoy live entertainment after 11. There will be a band playing a mix of Irish music and rock. You can visit the pub with your lover or head there with your friends and spend the night dancing and sightseeing.
FAQs: Vacation Rentals in Belmont Shore
How much do you pay, on average, for vacation rentals in Belmont Shore?
Considering the average cost of $350 per night, Belmont Shore lies at the lower end of the price range for vacation rentals in the USA.
What time of year offers, on average, the best vacation rental prices in Belmont Shore?
]If you want to get the most out of your money, the most budget-friendly months to visit Belmont Shore are June ($282 the average per night for accommodation), September ($306), and October ($320).
In which months is it more expensive to rent a vacation rental in Belmont Shore?
When booking a vacation rental in Belmont Shore, the highest prices can usually be seen in the month of February (with an average of $429 per night), followed by March ($410), and then May ($375).
Is Belmont Shore a good location for a last-minute getaway?
It is better to book sooner than later in Belmont Shore as only 15% of the accommodations are free throughout the year, according to last year's data.
What time of the year can I find more available vacation rentals?
Last year, the months with the most vacation rentals available of the year in Belmont Shore were July, August and September, with average availabilities of 55%, 31%, and 18%, respectively.
How many vacation rentals does Holidu have in Belmont Shore?
Our inventory features around 110 properties from 2 partners, giving you plenty of choices when searching for your next dream vacation rental!
Holidu compares hundreds of websites to find your perfect holiday rental for the best price.