Phuket Province Vacation Rentals
Start comparing over 4,934 rentals in Phuket Province and book at the best price!
Popular Accommodations in Phuket Province
Highlights Phuket Province
Dream beaches
Cheap food
Water sports region with many diving and sailing bases
Thai culture with temples
Most popular in Phuket Province
Prices and availability
Prices
October
November
December
January
February
March
Sep 26 - Oct 03
$239 per night
Oct 03 - Oct 10
$240 per night
Oct 10 - Oct 17
$213 per night
Oct 17 - Oct 24
$204 per night
Oct 24 - Oct 31
$225 per night
Oct 31 - Nov 07
$225 per night
Nov 07 - Nov 14
$209 per night
Nov 14 - Nov 21
$221 per night
Nov 21 - Nov 28
$222 per night
Nov 28 - Dec 05
$198 per night
Dec 05 - Dec 12
$201 per night
Dec 12 - Dec 19
$237 per night
Dec 19 - Dec 26
$275 per night
Dec 26 - Jan 02
$272 per night
Jan 02 - Jan 09
$243 per night
Jan 09 - Jan 16
$224 per night
Jan 16 - Jan 23
$236 per night
Jan 23 - Jan 30
$239 per night
Jan 30 - Feb 06
$230 per night
Feb 06 - Feb 13
$224 per night
Feb 13 - Feb 20
$241 per night
Feb 20 - Feb 27
$253 per night
Feb 27 - Mar 06
$262 per night
Mar 06 - Mar 13
$272 per night
Average price per week
Availabilities
October
November
December
January
February
March
Percentage of available rentals
Location and orientation
Phuket - Thailand's largest island
Phuket is by far the largest island of Thailand with 540 square kilometres and at the same time one of the most popular holiday areas in the Asian region. The island is about 900 kilometres away from the capital Bangkok and is best reached by plane. Around 220,000 people live here.
Phuket's geography
The Thai island Phuket, which is also called the "Pearl of the Amandasees", has many dream beaches, which are mainly popular with tourists. Phuket's beaches are considered to be the most beautiful in southern Thailand and are therefore heavily frequented. Those seeking peace and quiet can spend their holiday in Thailand in a vacation rental or apartment on Phuket of their choice on one of the fantastic beaches.
Travelers and Activities
Diving in Phuket
The Thai island of Phuket is especially known for its beautiful and popular diving areas. Divers as well as those who want to become divers get their money's worth in Phuket and the surrounding areas. Accordingly, there are many companies that specialize in diving and offer guided diving tours. The locals know best which dive sites are best for beginners, advanced divers or professionals.
Sailing in Phuket
The Thai island is also known for its different sailing areas. There are now four major marinas. The famous sailing areas are mainly in the east of Phuket, where nature is particularly pristine.
Top 3 Travel Tips for Phuket
1st nightlife of Phuket
On the whole island the nightlife is very mature due to the large number of tourists. Especially in Patong Beach, a holiday resort on Phuket, there is a big amusement mile with bars and restaurants. The nightlife is similarly structured as in the European resorts.
2. Visit temples
There are a large number of temples on Phuket, most of which are open to the public. For the Buddhists the temples are to be equated with the churches of the Christians. Each temple exudes its own charm and offers an interesting history, so that a visit is almost obligatory.
3. Visit smaller islands
Around Phuket there are a large number of smaller islands that can be reached by boat. A day trip to such an island should be undertaken absolutely, in order to get to know the original Thailand.
Many James Bond scenes were shot on Phuket, by the way. Especially sailing scenes for the James Bond movie "Man with the golden Gun" were filmed in the eastern part of Phuket.
Things to know
Cheap food
In Phuket you can eat very cheaply compared to the European resorts. For the equivalent of 5,50 € you get a complete meal including drinks.
Climate and best travel time
The best travel time for South Thailand is January to March. In these months there are usually only 4 rainy days and the temperatures are around 30 degrees. In October and November the temperatures are between 15 and 20 degrees and there are relatively many rainy days.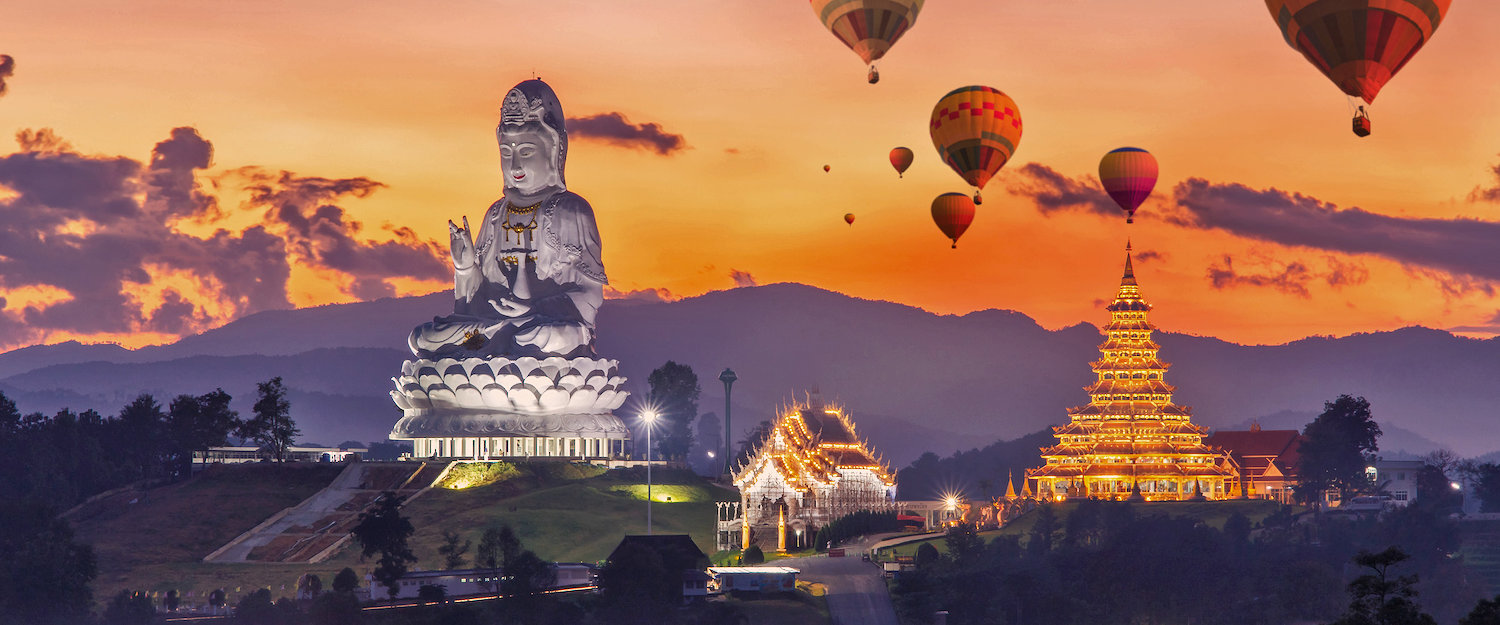 Vacation destinations nearby