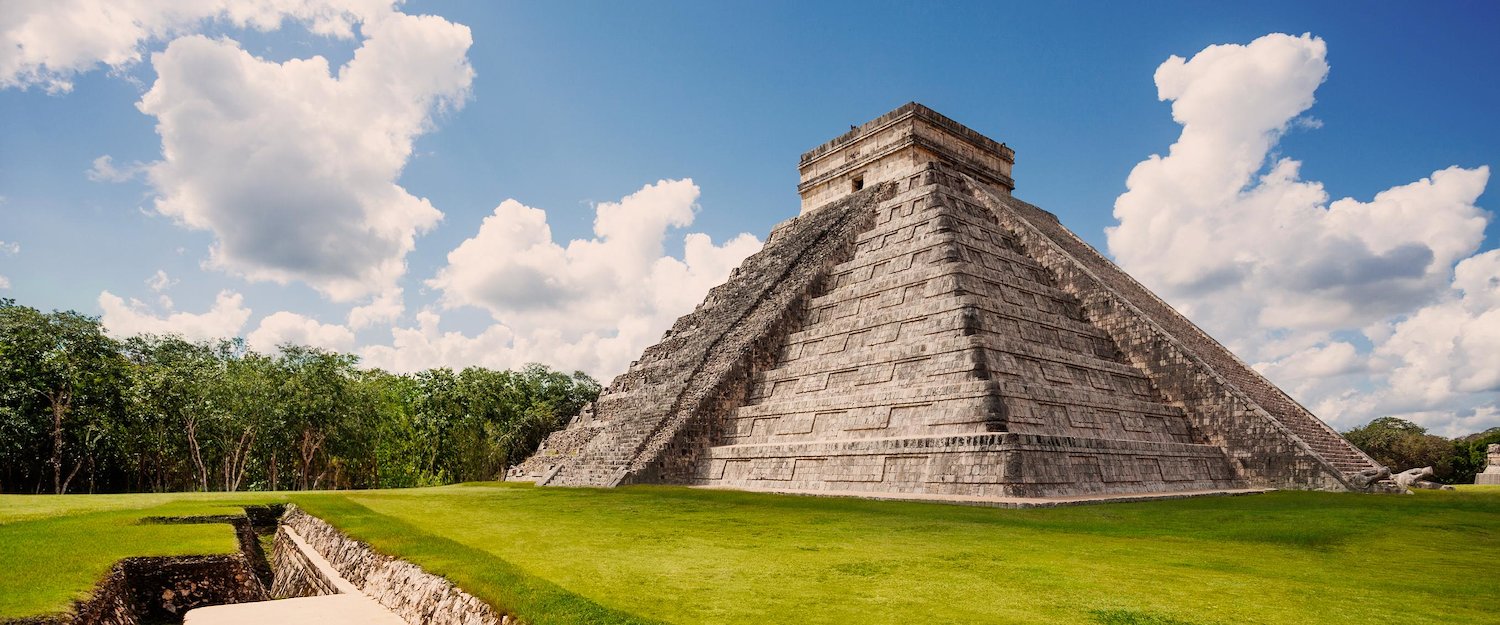 Vacation rentals in Quintana Roo
Start comparing over 4827 rentals in Quintana Roo and book at the best price!
Best vacation rental deals in Quintana Roo
Vacation rentals with free cancellation
Vacation Rentals in Quintana Roo
Pet-friendly Vacation Rentals
Vacation Rentals with Pool
Vacation Rentals with Internet
Find Vacation Rentals in Quintana Roo
Highlights Quintana Roo
Scuba diving
Tropical beaches
Historical Sites
Underwater activities
Most popular in Quintana Roo
Prices and availability
Prices
November
December
January
February
March
April
Oct 23 - Oct 30
$231 per night
Oct 30 - Nov 06
$223 per night
Nov 06 - Nov 13
$226 per night
Nov 13 - Nov 20
$238 per night
Nov 20 - Nov 27
$238 per night
Nov 27 - Dec 04
$241 per night
Dec 04 - Dec 11
$260 per night
Dec 11 - Dec 18
$272 per night
Dec 18 - Dec 25
$295 per night
Dec 25 - Jan 01
$333 per night
Jan 01 - Jan 08
$337 per night
Jan 08 - Jan 15
$309 per night
Jan 15 - Jan 22
$294 per night
Jan 22 - Jan 29
$296 per night
Jan 29 - Feb 05
$295 per night
Feb 05 - Feb 12
$282 per night
Feb 12 - Feb 19
$273 per night
Feb 19 - Feb 26
$295 per night
Feb 26 - Mar 05
$284 per night
Mar 05 - Mar 12
$276 per night
Mar 12 - Mar 19
$279 per night
Mar 19 - Mar 26
$281 per night
Mar 26 - Apr 02
$288 per night
Apr 02 - Apr 09
$292 per night
Average price per week
Availabilities
November
December
January
February
March
April
Percentage of available rentals
Vacation rentals in Quintana Roo
Stay in one of Mexico's top beach destinations
If sparkling turquoise waters, palm-fringed coastlines, ancient Mayan cities, and a tropical climate spark your interest, then head to Quintana Roo. This gem, set on the eastern-most part of Mexico along the Caribbean Sea, is packed with things to do and see. It is home to several popular cities, small towns, and natural features. Quintana Roo offers a little bit of something for everyone, so find your perfect vacation rental from which to enjoy the tropical vacation of your dreams.
Finding your perfect vacation rental
There are endless options for vacation rentals in Quintana Roo. Some rentals are set right on the coastline with spectacular views of the Caribbean, while other rentals are set in urban areas. Book a rustic vacation rental surrounded by palm trees to embrace the nature in the tropics.
Holidays in Quintana Roo
The area and getting around
So much to see and do in Quintana Roo
The state of Quintana Roo is home to several popular Mexico destinations including Cancun, Isla de Mujeres, Playa del Carmen, San Miguel de Cozumel, and more. The area is served by three major airports: Cancun International Airport, Chetumal International Airport, and Cozumel International airport.
Getting from place to place
Depending on where you'll be staying in Quintana Roo, there are several options for getting around. If you will be staying in a vacation rental in Cancun or one of the larger towns, then you will be able to reach many of the shops, restaurants, and beaches on foot. Getting around by bus and by taxi are also popular options. If you plan to move around a lot, it's best to rent a car or scooter.
Travelers and activities
Quintana Roo for couples
Quintana Roo is filled with fun and memorable activity options for couples. Get away from the crowds of Cancun and head to Isla de Mujeres for a day-trip. Visit the spectacular Punta Sur Park, set on the eastern side of the island. The park features a moderate hike with stunning views of the ocean and natural surroundings. While you're on the island, be sure to wander through the 19th-century ruins at Hacienda Mundaca, go snorkeling at Playa Garrafon, and swim in the turquoise waters of Playa Norte.
Quintana Roo for scuba diving
Quintana Roo is an absolute paradise for scuba divers, whether you are already Open Water qualified, or you want to get certified while in Quintana Roo, there are plenty of options for you! Shark Point is a thrilling dive site near Playa del Carmen where you can hang out with bull sharks 80 feet underwater! "The Pit" is a fantastic dive site around 90 feet deep set in a cenote, where fresh water meets salt water. This dive site is full of unique sights, like massive stalactites, endless caves, and underwater cliff walls. Lastly, be sure to head to any of the Cozumel dive sites. Cozumel is generally the best area in Quintana Roo for diving. Paso del Cedral is one of the top dive sites in Cozumel with tons of sea life, including Loggerhead Turtles, Spotted Morays, Trunkfish, Barracuda, Nurse Sharks, and more.
"Quintana Roo is home to four distinct ecosystems: forests, savannah, mangroves, and reefs."
Top 5 travel tips in Quintana Roo
1. Visit Tulum Archaeological Zone
You can't visit Quintana Roo without a trip to the ruins of Tulum. This site sits along the Caribbean Sea and was built between the 13th and 15th centuries. It's considered one of the best preserved Mayan sites. You can spend a couple of hours wandering the ancient city by yourself, or you can hire a guide who can walk you through the sites and teach about the history.
2. Cancun Underwater Museum
Visiting the Cancun Underwater Museum is an activity not to be missed. It is the largest underwater museum of its kind on Earth. The museum was constructed in an effort to protect the local coral reefs and houses over 500 underwater structures. You can visit the museum in a glass bottom boat, by scuba diving, or by snorkeling.
3. Dos Ojo Cenote
This cenote is commonly referred to as the most beautiful cenote of the 6,000 cenotes in the Yucatán Peninsula. The cenote boasts crystal clear waters, tranquil beauty, and massive rock formations. Be sure to bring your bathing suit to swim in the turquoise waters!
4. Visit the beautiful beaches of Quintana Roo
The coastline of Quintana Roo features an endless shoreline of stunning tropical beaches. You could spend your entire vacation just trying out all the different beaches. The color of the water in Playa Delfines is not to be missed. Akumal Beach is another favorite, with its palm fringed shoreline and golden sands. For an idyllic, post-card worthy beach day, head to Playa Paraiso.
5. See the ancient ruins of Zona Arqueologica de Coba
The ruins in this ancient Mayan city date back to 600-900 AD and are considered to be the largest standing network of stone structures in the ancient Mayan World. The main pyramid is the most popular attraction in the ruins, but it's worth spending the time walking through the entire ancient city with a tour guide to learn about the full history of the place.
FAQs: Vacation Rentals in Quintana Roo
On average, what was the cost for vacation rentals in Quintana Roo in 2020, during the corona crisis?
Quintana Roo is the region in Mexico that offers the cheapest prices, with an annual average of only $231.20 per night during 2020.
During which months are vacation rentals cheaper in Quintana Roo?
Travelers who want to save as much as possible visit Quintana Roo in October, November, and August, which are the months that offer the most discount, with average prices of $198.73, $204.23, and $210.34 per night, respectively, based on data collected in 2020.
When are vacation rentals more expensive in Quintana Roo?
Following the data observed in 2020, costs per night for accommodation here are usually higher, on average, during the months of February ($265.56), January ($261), and April ($258.91).
Are there usually many vacation rentals available in Quintana Roo?
We recommend you to book in advance in Quintana Roo as only 51% of the accommodations are free throughout the year, according to our 2020 data.
What time of the year can I find more free vacation rentals?
June, July and September are, in order of highest to lowest, the months offering the largest number of accommodations free, with respective average availability figures of 72%, 67.5%, and 64.5%.
When are fewer rentals available in Quintana Roo?
The accommodations in Quintana Roo reach their peak in demand in May, with an availability rate of 10.2%. The second most requested month is February, with 38.8%, and the third is March with 46.25%.
How many rentals are there in Quintana Roo?
We have collected the offers from 18 different partners in Quintana Roo, so we can offer you around 9600 properties. You're going to have a hard time deciding which one to go with!
Vacation destinations in Quintana Roo
Vacation destinations nearby
Holidu compares hundreds of websites to find your perfect holiday rental for the best price.