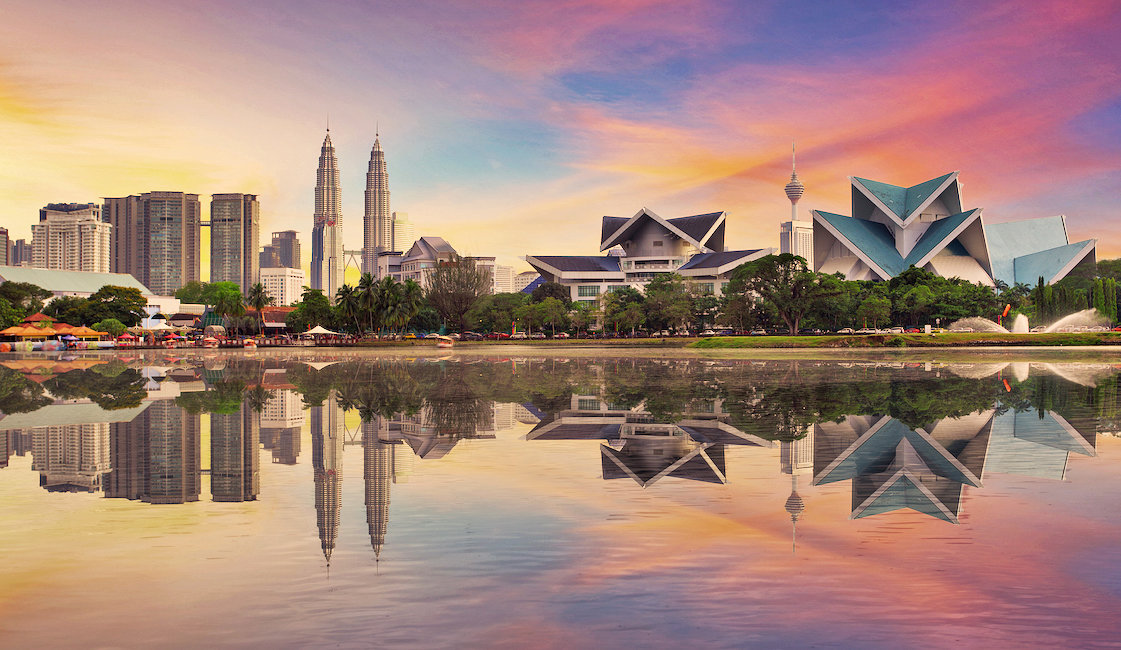 Vacation Rentals in Kuala Lumpur
Start comparing over 773 rentals in Kuala Lumpur and book at the best price!
Vacation Rentals in Kuala Lumpur
Popular Vacation Rentals in Kuala Lumpur
Vacation rentals with free cancellation
Pet-friendly Vacation Rentals
Vacation Rentals with Pool
Vacation Rentals with Internet
Find Vacation Rentals in Kuala Lumpur
Highlights Kuala Lumpur
Kuala Lumpur rentals
beautiful view of the city at night
colorful culture and a wide selection of outdoor activities
beautiful mountain views
ample parking spaces in the premises
numerous landmarks.
Most popular in Kuala Lumpur
Prices and availability
Prices
June
July
August
September
October
Average price per week
Availabilities
June
July
August
September
October
Percentage of available rentals
Vacation rentals in Kuala Lumpur
Enjoyable city side rental location
Take a trip to this southeastern Asian city for your next vacation destination. Kuala Lumpur is one of the best cities to live and work in. The 451-meter-tall Petronas Twin Towers, a pair of glass-and-steel buildings with Islamic elements, dominate the city's modern skyline.
A vacation rental for everyone
Find the ideal vacation rentals for you, whether it's a romantic couple's vacation or a huge lodging that can accommodate large groups of family or friends. Relax in the Jacuzzi or take a calm swim in one of the many pools found in this area's vacation properties. Enjoy a barbecue in the rental property's yard in the balmy summer months. If you want to do indoor entertainment, the rental properties have internet and Wi-Fi.
Vacation rentals in Kuala Lumpur
The area and getting around
The city with vast outdoor activities.
With a diverse range of outdoor activities, the city and its environs have a lot to offer. There is nature here, and if you enjoy traditions and culture, this is the place to be. Enjoy the adventurous places one should visit here in Kuala Lumpur. From nature walks in Dragon Back Treks, Birds Park and Butterfly Farm Nature to rock climbing in Batu Caves, this is one of the ideal cities to visit.
Kuala Lumpur is a city with rich culture.
The city is the cultural Center of Peninsular Malaysia. The city is a modern and cosmopolitan capital, with Malaysia, Chinese, and Indians as the three major ethnic groups with a melting pot of vast cultures and traditions. Since these races have different cultures and traditions, the people of Malaysia get along swimmingly.
Travelers and activities
Kuala Lumpur for shopping enthusiasts
Shopping is one of the enjoyable activities for Kuala Lumpur visitors and people. Kuala Lumpur is a city with a wide range of malls for shopping and markets ranging from small basic to enormous mega malls. This can be ideal for you if you wish to purchase traditional Asian clothing, different artifacts, Malaysian foods, or modernized items of choice.
Kuala Lumpur is a foodie's paradise.
Jalan Alor in Bukit Bintang is the place to go for the best street cuisine and seafood. You can eat at one of the inexpensive restaurants or try some of the world-famous street cuisines from one of the sellers. Local eateries, which are always crowded with people, serve barbecued pork, noodles, and other dishes. This neighborhood is the cultural heart of the city's local cuisine, with some of the city's best Chinese restaurants.
Did you know that Kuala Lumpur is home to one of the astonishing architectural achievements of the tallest twin towers in the world.
Top 5 travel tips for Kuala Lumpur
1. The Kuala Lumpur Menara Tower: The Crystal Sky Box
Kuala Lumpur Menara Tower is a communications tower; it is 421 meters high and offers two panoramic observatories from which to admire the city of Kuala. The view is magnificent, and if you choose to access the Skybox, the experience becomes much more adrenaline than you can do at the Petronas. Take note that the environment inside the Menara KL Tower is all extraordinarily tacky; both at the base of the tower and the top of the observatory, you are here to admire the view.
2. The Petronas Towers: the symbol of Kuala Lumpur
A place that you must not miss in Kuala Lumpur is the Petronas Towers; they are really impressive: two twin towers, each over 450 meters high, with 88 floors and dozens of elevators. Views from below are impressive. If you want to get on, then plan it with great attention, the number of daily tickets is limited, and it is very wise to book in advance online. The visit is guided and takes you to visit the panoramic Observation Deck located on the 86th floor, at 360 meters above sea level and the lower but perhaps even more impressive Skybridge. This 58-meter long suspension bridge connects the two twin towers between the 41st and 42nd floors.
3. Visit The Batu Caves
Batu Caves is a trip to take in Kuala Lumpur, the most interesting and easiest to organize. They are a complex of large limestone caves, but you don't go there for stalactites and stalagmites; the reason to visit the Batu Caves is that the caves are an important pilgrimage site. You will notice this immediately upon arrival, welcomed by the imposing 43-meter high statue dedicated to Lord Murugan; then, once you climb the long staircase and reach the interior of the main cave, statues and paintings of the almost infinite Hindu pantheon await you. One of the most impactful places in Kuala Lumpur and all of Malaysia.
4. Visit The Islamic Arts Museum Malaysia
The Islamic Arts Museum Malaysia in Kuala Lumpur is a pleasant attraction entirely dedicated to Islamic art; it is housed in a modern and elegant building, with square lines and large windows that let in natural light. To see magnificent Koranic texts, tiles, fabrics, weapons, beautiful jewels and the models of the most famous mosques in the world, this is the place to take a visit.
5. Visit the Merdeka Square and Sultan Abdul Samad Building
Merdeka Square is the pulsing heart of Kuala Lumpur. Every year, thousands congregate here to ring in the new year. It has a Moorish aspect, with arched windows, distinctive copper domes, and a forty-meter-high clock tower.
FAQs: Vacation Rentals in Kuala Lumpur
What was the average price for a vacation rental in Kuala Lumpur last year?
Last year, rentals in this destination had an annual average cost of around $114 per night.
When are vacation rentals cheaper in Kuala Lumpur?
If it is your aim to save the maximum during your visit to Kuala Lumpur, travel in May ($94 per night on average), June ($97), or April ($102), to find the lowest prices for the whole year.
In which months is it more expensive to rent a vacation rental in Kuala Lumpur?
When it comes to looking for a vacation rental in Kuala Lumpur, the months when you will pay the most are, in order of highest to lowest, February, March and January, with average prices per night of $136, $133, and $130, respectively.
Is Kuala Lumpur a good location for a last-minute getaway?
Considering the data observed last year, it is an excellent city for a spontaneous trip, since it has an average annual availability of 63%, which is comparatively high.
What time of the year can I find more available vacation rentals?
Last year, the months with the largest number of accommodations available of the year in Kuala Lumpur were February, March and August, with average availabilities of 78%, 70%, and 64%, respectively.
When are there fewer vacation rental options available in Kuala Lumpur?
The month with the highest average booked rental figures is December (only 58% of properties were available on average last year). Followed by January (59%), and then November (60%). However, even during the months with the least availability the average is 59%. So you will have no trouble finding your dream vacation rental no matter the time of year.
Are there many rentals in Kuala Lumpur?
We have collected the offers from 5 different partners in Kuala Lumpur, so we can offer you around 2,700 properties. You're going to have a hard time choosing your favorite!
Vacation destinations nearby
Holidu compares hundreds of websites to find your perfect holiday rental for the best price.