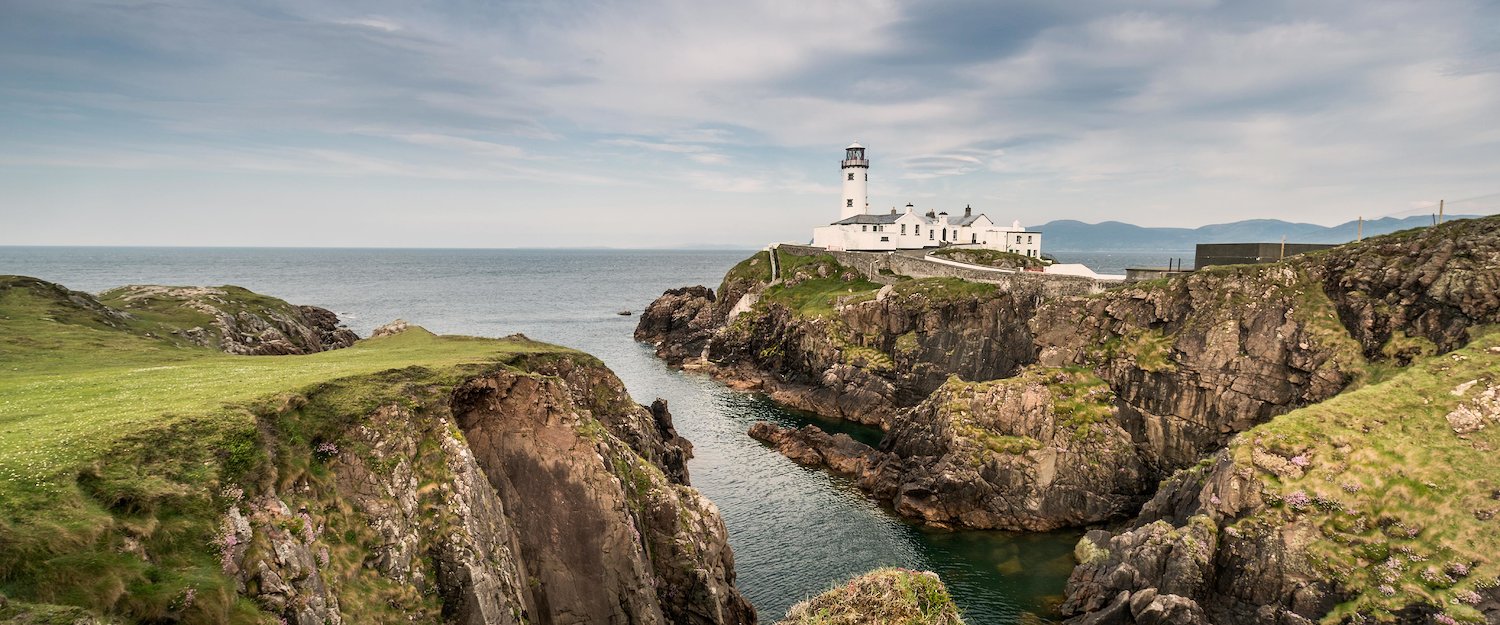 Prices and availability
Current Vacation rental prices in County Cavan
$221 annual average
Jun
Jul
Aug
Sep
Oct
Nov
Dec
Jan
Feb
Mar
Apr
May
Average price per week
Current vacation rental availability in County Cavan
56% annual average
Jun
Jul
Aug
Sep
Oct
Nov
Dec
Jan
Feb
Mar
Apr
May
Percentage of available rentals
Vacation rentals in County Cavan
You will find more than 100 vacation rentals from various providers in County Cavan. Holiday guests can rent these from 40 € per night. The most comfortable way to rent a vacation rental is to book it directly online. On holidu.com this is possible for many of the vacation rentals in County Cavan.
Vacation rentals in County Cavan
rentals in a lively Irish county
Located in the north of Ireland, Cavan is known for its many lakes – around 365 in fact! To the northwest, Cavan county is mountainous and inhabitants are few and far between. Looking for a vacation rental in Cavan? Heading towards Cavan town you'll find the famous Cavan lakes, and to the east are smaller, delightful villages. All areas of Cavan county will enchant you with the traditional Irish welcome.
rentals in Cavan County at great prices
vacation rentals in Cavan County are ideal for travelers on a tight budget, but perfect for people who refuse to compromise on quality. You'll find beautiful vacation rentals packed with character, truly a home from home. County Cavan is known for its amazing vistas, and the vacation rentals you'll find there look over the incredible countryside. Look out for rentals along one of Cavan's many rivers and lakes for a waterside view.
Vacations in County Cavan
The area and getting around
Explore Cavan County's lakes and rivers
With one lake for every day of the year, you'd be forgiven for thinking that seeing a new one may get old, but one thing is guaranteed in Cavan County, you'll find something new to delight and astonish you at every one of its lakes and rivers. Dotted around their banks are pretty villages with a true Irish feel, providing welcome food and beverages to the visitors to their shores. Explore at your own pace and enjoy the welcome at each stop.
Ancient glacial action carved into the landscape!
Cavan County's landscapes are known as 'drumlin', an Irish word which means 'littlest ridge'. These ridges were created by glaciers passing over the land, leaving a permanent mark in the topography, and while they are often seen as clear lines or ridges, they can also refer to egg-shaped structures which while not unique to Cavan are very rare. There are no cities in Cavan County, but the main town on the county, Cavan, is a delight and well worth a visit.
Travelers and activities
County Cavan for fishing enthusiasts
With so many lakes and rivers, it's not a surprise that County Cavan is an absolute paradise for fishing lovers, nor that it is considered to be one of Europe's best course fishing destinations. Species to be found include perch, roach, pike and tench. If course angling isn't your thing, head to Lough Sheelin for sport fishing of brown trout. You will not find a more stunning backdrop to your fishing expedition than in County Cavan.
County Cavan for history hunters
Whether you're interested in natural history or the lives of humans across millennia, County Cavan is a history lover's nirvana. Great stones considered too large to have been laid by humans, known as the Giant's Graveyard, are now known to be an important ancient burial site where all the huge stones point north. Sometime between 200BC to 400AD the Darragh fort was built, including a gold covered shrine to the Celtic Sun God. More recently, 17th century stately homes built by invading English and Scots still grandly stand across the county. No matter what period of time interests you, you'll have so much to explore in County Cavan!
Jonathan Swift wrote part of Gulliver's Travels while staying in Cavan and was inspired by his host, reputed to be 'a very large man'!
Top 5 travel tips in County Cavan
1. Enjoy independent shops in Cavan town
The vibrant, modern town of Cavan has all the regular high street stores and also a superb range of exciting independent shops and boutiques for unique shopping opportunities. Warm and welcoming cafes will keep you fully stocked with coffee and cake!
2. See the Legeelan Sweathouses
These were a common form of building in west Cavan, and consist of dry stone walls built into a hut shape. A fire was built within and a naked patient would crawl in to sweat in the heat to rid themselves of a multitude of ailments. No longer used, the buildings remain to this day.
3. Visit Cavan's farmer's market
Cavan town's Saturday farmer's market is not to be missed. Browse the stalls packed with everything from fresh fish, prawns and crabs to just-picked vegetables and fruit. Locally grown, much of the produce is organic and all is top-quality.
4. Experience the history of Cavan at Cavan County Museum
The exhibitions at this delightful museum cover the Stone Age, Bronze Age, Iron Age and into medieval times. A great way to connect with artifacts and life from times gone by. Take note! Cavan County Museum is home to the largest outdoor replica trench in the UK and Ireland!
5. Marvel at Cloughoughter Castle
Built on an island in Lough Oughter, the ruins of this powerful castle can be visited on foot. However, for a truly dazzling view, take one of the boat tours on the lake to see the castle from the water.
FAQs: Vacation Rentals in County Cavan
On average, what was the cost for vacation rentals in County Cavan last year?
With an average cost of $196 per night, County Cavan lies at the lower end of the price range for vacation rentals in Ireland.
What time of year offers, on average, the best vacation rental prices in County Cavan?
If it is your aim to save as much as possible during your vacation to County Cavan, pack your bags and travel there in April ($164 per night on average), May ($165), or June ($178), to find the lowest prices for the whole year.
In which months is it more expensive to rent a vacation rental in County Cavan?
When it comes to looking for a vacation rental in County Cavan, the months when you will pay the most are, in order of highest to lowest, August, November and December, with average prices per night of $222, $213, and $212, respectively.
Should I plan a trip to County Cavan well in advance?
It's worthwhile to be proactive in County Cavan as only 42% of the properties are free throughout the year, following the data observed in the previous year.
Which months offer the highest availability?
The months when it's easiest to find free accommodation in County Cavan are October (the average amount of properties that are available reached 52% of the total last year), April (48%), and May (48%).
When will it be harder to find an available vacation rental in County Cavan?
The months with the lowest properties available in County Cavan are, in order, July, August, and December with respective average availability figures of 21%, 24%, and 39%, based on the previous year.
How many vacation rentals does Holidu have in County Cavan?
Holidu has 80 properties in County Cavan, provided by 3 different partners.
Most popular in County Cavan
Vacation destinations nearby
Holidu compares hundreds of websites to find your perfect holiday rental for the best price.