Pakostane Vacation Rentals
Start comparing over 1,253 rentals in Pakostane and book at the best price!
Popular Accommodations in Pakostane
Highlights Pakostane
Coastal town in Dalmatia
Situated between the Adriatic Sea and Lake Vrana
Seven pebble beaches
Archaeological excavation site Crkvina
Most popular in Pakostane
Prices and availability
Prices
October
November
December
January
February
March
Sep 26 - Oct 03
$83 per night
Oct 03 - Oct 10
$79 per night
Oct 10 - Oct 17
$78 per night
Oct 17 - Oct 24
$78 per night
Oct 24 - Oct 31
$78 per night
Oct 31 - Nov 07
$82 per night
Nov 07 - Nov 14
$91 per night
Nov 14 - Nov 21
$119 per night
Nov 21 - Nov 28
$124 per night
Nov 28 - Dec 05
$114 per night
Dec 05 - Dec 12
$122 per night
Dec 12 - Dec 19
$125 per night
Dec 19 - Dec 26
$183 per night
Dec 26 - Jan 02
$203 per night
Jan 02 - Jan 09
$178 per night
Jan 09 - Jan 16
$160 per night
Jan 16 - Jan 23
$112 per night
Jan 23 - Jan 30
$82 per night
Jan 30 - Feb 06
$101 per night
Feb 06 - Feb 13
$161 per night
Feb 13 - Feb 20
$148 per night
Feb 20 - Feb 27
$116 per night
Feb 27 - Mar 06
$119 per night
Mar 06 - Mar 13
$116 per night
Average price per week
Availabilities
October
November
December
January
February
March
Percentage of available rentals
Vacation rentals in Pakostane
First class living with sea view
Just a few hundred metres from the beautiful beach you can rent an excellent apartment or a modern holiday apartment in Pakostane with a view of the open sea. The properties, surrounded by pine trees, are located on the promenade or in the winding alleys of the dreamy village. A similar residential area awaits you in the neighbouring municipalities of Biograd na Moru or Drage.
Fabulous accommodation for friends and families
Around the resort you will find wonderful chalets, villas or bungalows, which are ideal for travel groups due to their spacious living spaces. You will find an attractive vacation rental on the Adriatic coast, on the shores of Lake Vrana or inland. Some of the residences offer luxurious extras such as an outdoor pool, lush garden or tennis court.
Vacation in Pakostane
Location and orientation
Former fishing village in Croatia
On the west coast of the country lies the holiday resort of Pakostane in the Dalmatia region. The 4,100 inhabitants belong to the Zadar County and live primarily from tourism.
Paradise between fresh and salt water
Pakostane lies between the shores of the Adriatic Sea to the west and Lake Vrana to the east. The three small islands of St. Justina, kolj and Babulja, which belong to the municipality, are located in front of the mainland.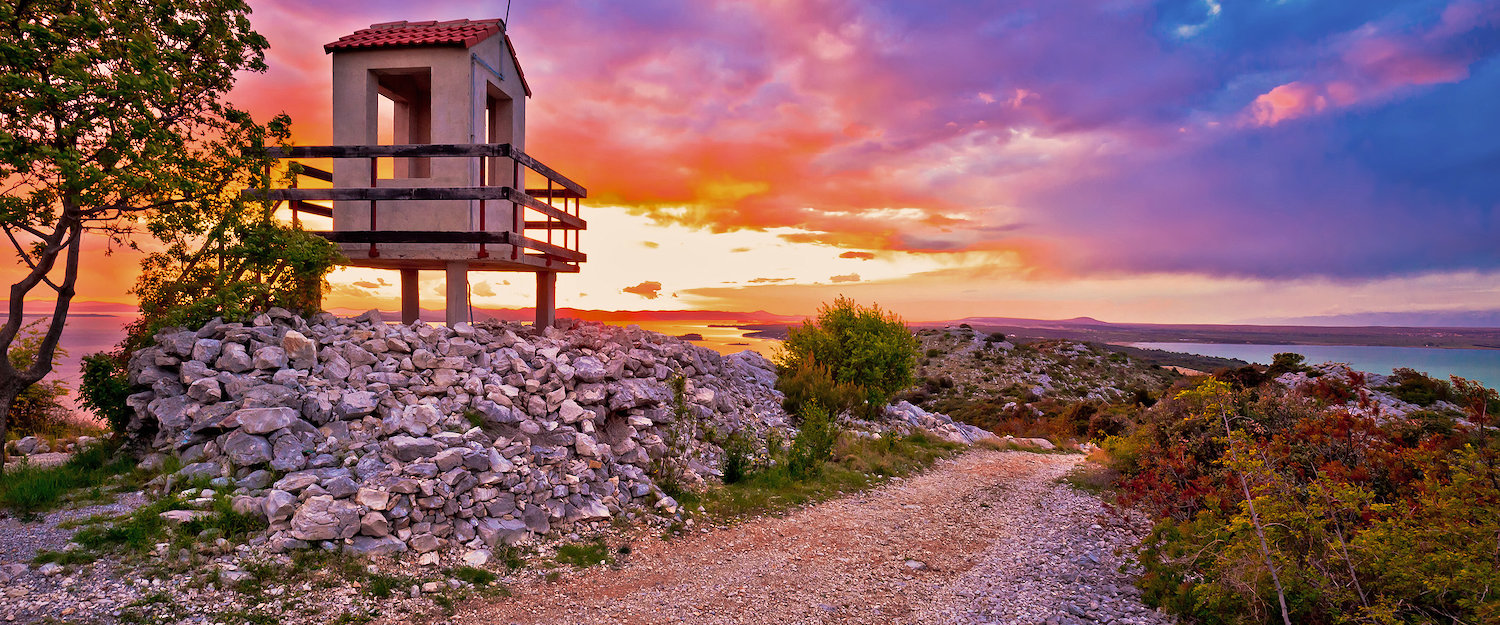 Things to know
The perfect beach holiday
Seven beaches run along the Adriatic coast, gently sloping into the turquoise sea. Directly in Pakostane the sections Janice-1 and Janice-2 invite you to sunbathe and swim. The beaches are characterized by fine pebble sand and stone sections, which are surrounded by pine trees and provide sufficient shade. The busy beaches of Punta and Buzakovina are especially popular with families. Here, sandbanks provide ideal conditions for building sand castles and splashing around.
Varied water sports
At the bathing sites you will meet numerous providers of various sports. The possibilities include stand-up paddling, diving, canoe or kayak tours, sailing trips or surfing courses. Anglers will enjoy the Adriatic Sea and Lake Vrana. On land there are scenic cycle paths, horseback riding and beach volleyball to avoid boredom.
Every year in the middle of July the summer carnival takes place in Pakostane.
Top travel tips
Historical legacy
The Crkvina archaeological site is located on the western shore of Lake Vrana. Among the spectacular finds, the origin of which dates back to the 5th century, is a church and its outbuildings.
Nature park with the largest lake in the country
Lake Vrana and its shore regions cover an area of 57 square kilometres. The lake is the largest freshwater lake in Croatia. Besides beaches and fishing grounds, one of the most famous bird sanctuaries with 241 species is located in the northwest.
History up close
Inland you can visit the castle of the same name in Benkovac. In the 19th century the fortress belonged to the Benkovac noble family. Today the estate houses a regional museum. The exhibition includes archaeological, ethnological and historical collections of the region.