Vacation Rentals in Pakostane
Start comparing over 469 rentals in Pakostane and book at the best price!
Popular Vacation Rentals in Pakostane
Vacation rentals with free cancellation
Vacation Rentals in Pakostane
Pet-friendly Vacation Rentals
Vacation Rentals with Pool
Vacation Rentals with Internet
Find Vacation Rentals in Pakostane
Highlights Pakostane
Coastal town in Dalmatia
Situated between the Adriatic Sea and Lake Vrana
Seven pebble beaches
Archaeological excavation site Crkvina
Most popular in Pakostane
Prices and availability
Prices
November
December
January
February
March
April
Oct 23 - Oct 30
$128 per night
Oct 30 - Nov 06
$135 per night
Nov 06 - Nov 13
$152 per night
Nov 13 - Nov 20
$166 per night
Nov 20 - Nov 27
$164 per night
Nov 27 - Dec 04
$153 per night
Dec 04 - Dec 11
$163 per night
Dec 11 - Dec 18
$160 per night
Dec 18 - Dec 25
$168 per night
Dec 25 - Jan 01
$206 per night
Jan 01 - Jan 08
$224 per night
Jan 08 - Jan 15
$182 per night
Jan 15 - Jan 22
$154 per night
Jan 22 - Jan 29
$200 per night
Jan 29 - Feb 05
$221 per night
Feb 05 - Feb 12
$198 per night
Feb 12 - Feb 19
$188 per night
Feb 19 - Feb 26
$171 per night
Feb 26 - Mar 05
$143 per night
Mar 05 - Mar 12
$152 per night
Mar 12 - Mar 19
$196 per night
Mar 19 - Mar 26
$188 per night
Mar 26 - Apr 02
$154 per night
Apr 02 - Apr 09
$161 per night
Average price per week
Availabilities
November
December
January
February
March
April
Percentage of available rentals
Vacation rentals in Pakostane
First class living with sea view
Just a few hundred metres from the beautiful beach you can rent an excellent apartment or a modern holiday apartment in Pakostane with a view of the open sea. The properties, surrounded by pine trees, are located on the promenade or in the winding alleys of the dreamy village. A similar residential area awaits you in the neighbouring municipalities of Biograd na Moru or Drage.
Fabulous accommodation for friends and families
Around the resort you will find wonderful chalets, villas or bungalows, which are ideal for travel groups due to their spacious living spaces. You will find an attractive vacation rental on the Adriatic coast, on the shores of Lake Vrana or inland. Some of the residences offer luxurious extras such as an outdoor pool, lush garden or tennis court.
Vacation in Pakostane
Location and orientation
Former fishing village in Croatia
On the west coast of the country lies the holiday resort of Pakostane in the Dalmatia region. The 4,100 inhabitants belong to the Zadar County and live primarily from tourism.
Paradise between fresh and salt water
Pakostane lies between the shores of the Adriatic Sea to the west and Lake Vrana to the east. The three small islands of St. Justina, kolj and Babulja, which belong to the municipality, are located in front of the mainland.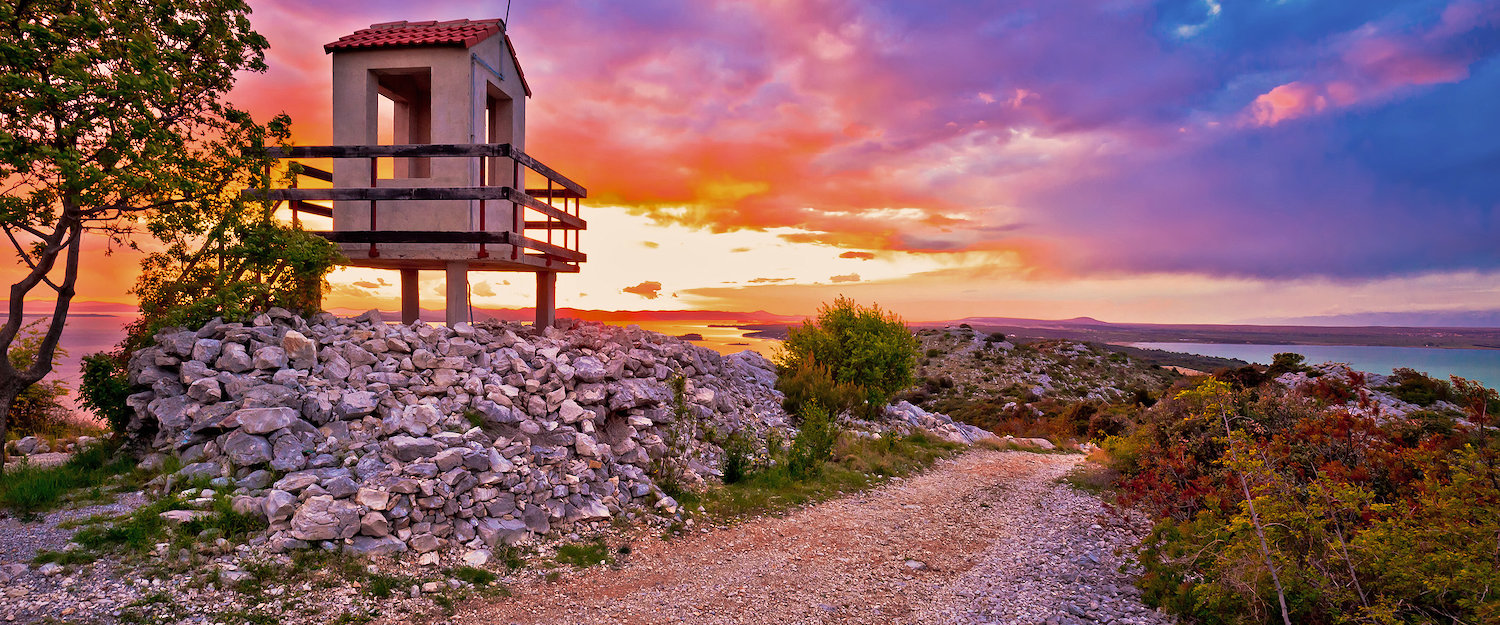 Things to know
The perfect beach holiday
Seven beaches run along the Adriatic coast, gently sloping into the turquoise sea. Directly in Pakostane the sections Janice-1 and Janice-2 invite you to sunbathe and swim. The beaches are characterized by fine pebble sand and stone sections, which are surrounded by pine trees and provide sufficient shade. The busy beaches of Punta and Buzakovina are especially popular with families. Here, sandbanks provide ideal conditions for building sand castles and splashing around.
Varied water sports
At the bathing sites you will meet numerous providers of various sports. The possibilities include stand-up paddling, diving, canoe or kayak tours, sailing trips or surfing courses. Anglers will enjoy the Adriatic Sea and Lake Vrana. On land there are scenic cycle paths, horseback riding and beach volleyball to avoid boredom.
"Every year in the middle of July the summer carnival takes place in Pakostane."
Top travel tips
Historical legacy
The Crkvina archaeological site is located on the western shore of Lake Vrana. Among the spectacular finds, the origin of which dates back to the 5th century, is a church and its outbuildings.
Nature park with the largest lake in the country
Lake Vrana and its shore regions cover an area of 57 square kilometres. The lake is the largest freshwater lake in Croatia. Besides beaches and fishing grounds, one of the most famous bird sanctuaries with 241 species is located in the northwest.
History up close
Inland you can visit the castle of the same name in Benkovac. In the 19th century the fortress belonged to the Benkovac noble family. Today the estate houses a regional museum. The exhibition includes archaeological, ethnological and historical collections of the region.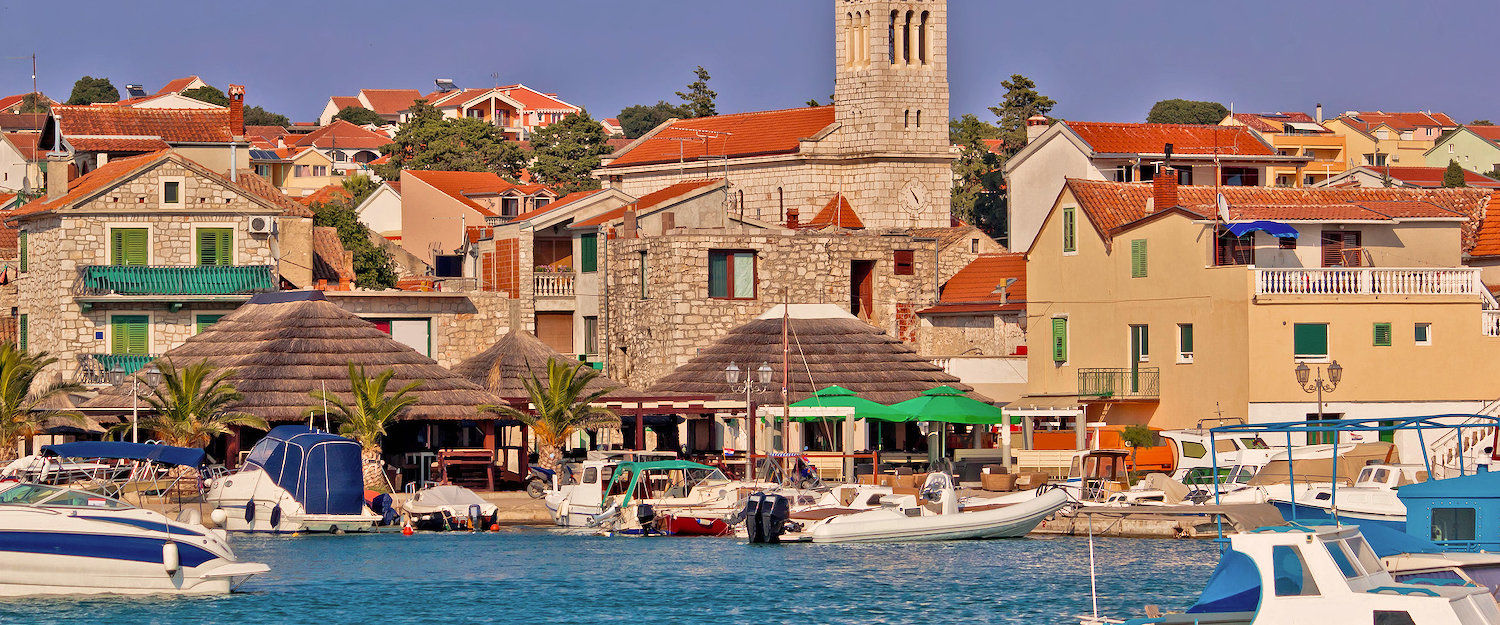 FAQs: Vacation Rentals in Pakostane
How much do the vacation rentals in Pakostane cost on average?
The COVID-19 pandemic strongly impacted the travel industry in 2020. Last year, rentals in this destination had an annual average cost of around $126.84 per night.
When are vacation rentals cheaper in Pakostane?
According to our 2020 data, the months at the lowest possible cost in Pakostane are October, April and May, with average prices of $94.53, $103.83, and $107.03, respectively.
When does the price of vacation rentals in Pakostane go up the most?
It can be concluded, by analyzing the data from the year 2020, that costs per night for accommodation here are usually higher, on average, during the months of August ($167.07), December ($165.66), and July ($165.59).
Is Pakostane a good location for a last-minute getaway?
It is recommended that you book your stay well in advance when visiting Pakostane, as only 51% of our accommodations are usually available throughout the year.
What time of the year can I find more free vacation rentals?
The months when it's the easiest to find free accommodation in Pakostane are May (the average amount of properties that are free reached 76.4% of the total in 2020), September (71.5%), and June (68%).
When are fewer rentals available in Pakostane?
Vacation rentals in Pakostane reach their peak in demand in November, with an availability rate of 33.25%. The second most requested month is December, with 34.5%, and the third is February with 36.8%.
How many rentals does Holidu have in Pakostane?
In Pakostane we work with 25 different providers to give you a choice of 1300 properties, so you will not be short of options!
Holidu compares hundreds of websites to find your perfect holiday rental for the best price.