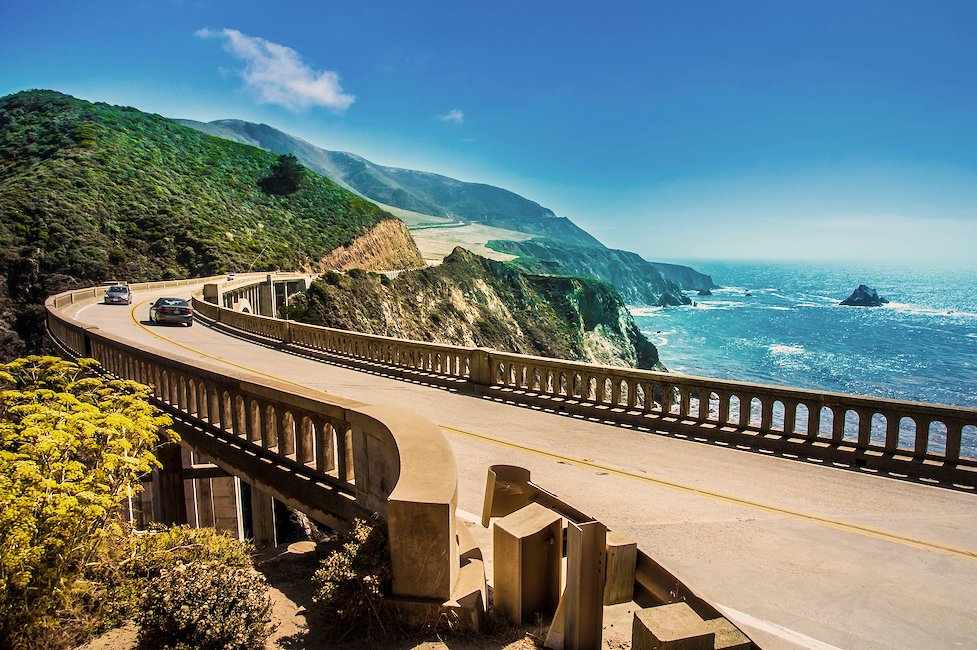 Villas in Sonoma
1 properties for Villas. Compare and book at the best price!
Find Villas in Sonoma
Highlights in Sonoma
Outdoor adventure
Villas in California
Family getaway
Best rental locations
Natural landmarks
Best vacation rentals in Sonoma
Guests agree: these stays are highly rated for location, cleanliness, and more.
Most popular amenities for Villas in Sonoma
Other property types in Sonoma that might be interesting:
Villas in Sonoma
The best rental locations in Sonoma
Plan your next trip to the gorgeous city of Sonoma. This destination can be found located in the Northern Bay region of the Bay Area, within the Sonoma County of California, United States of America. The city is known to be one of the main cities in the state's Wine Country. With a population of 32,678 inhabitants, this is the ideal place to visit if you are looking for a middle-sized city near the beach in California. With a long and rich history, the origins of the city can be dated back to 1823 when Jose Altimira established the Mission San Francisco Solano in the area.
Rental properties in Sonoma
There are many stunning villas available to choose from while planning your visit to Sonoma. You will be able to find some properties located closer to the natural landscapes, some others by the vineyards, as well as ones right on the beach. Imagine waking up in the morning and having a delicious breakfast while admiring the nature around you. Spend the afternoon taking a stroll in the nature trails that surround the house or swimming around your private pool. Invite friends over for a delicious barbecue in your backyard. These are some of the fantastic memories you could be making with an accommodation in Sonoma.
Travelers and activities
Outdoor adventures in Sonoma
You will be able to try out multiple activities while enjoying the gorgeous natural landscape of Sonoma. Being a very popular wine country, your first stop should be visiting the vineyards and wineries. You will be able to find over 60,000-acres of vineyards and more than 400 wineries, all spread in 16 different wine regions. Sonoma is home to about 50 grape varieties and you will get the chance to visit small family-run wineries just as well as large world-renowned ones. If you are looking for a special winery to check out, head to the Medlock Ames. This eco-friendly winery can be found in the Alexander Valley. Opened in 1998, this winery welcomes you in a stunning tasting room, as well as being surrounded by edible gardens where they host plenty of live concerts.
Sonoma for families
If you choose to bring your family along with you to your trip to Sonoma, try out these great activities together. Check out the Charles M Schulz Museum and Research Center. Best known as the creator of the Peanuts comic strip, this museum focuses on memorializing the life work of the artist. Inside you will be able to find one of the largest collections of original Peanuts artwork in the world, watch documentaries, and even check out a replica of Schulz's art studio. Another fun spot to visit for train lovers is the Depot Park Museum. This museum will tell you and your family the story of the Sonoma Valley from before the European settlement up until modern days.
Did you know that Sonoma has more vineyards than Napa Valley?
Top 7 travel tips in Sonoma
1. Backyard
Try out some delicious farm-to-table cuisine. This restaurant specializes in providing its visitors with fresh and organic dishes. The menu changes seasonally with the available ingredients and they pair everything with the local wines.
2. Sonoma Valley Museum of Art
Check out some beautiful art pieces. This museum is located just a short walk from Sonoma Town Plaza. Here you will be able to find a rotating exhibit of modern and contemporary art made by local, national, and international artists.
3. Safari West
Visit the animals in Sonoma. In this safari you will be able to find over 1,000 animals that are native to Africa. The 400-acre preserve offers guided safari opportunities which last about three hours and will teach you about 90 different species.
4. Trione-Annadel State Park
Spend the day at the park. This park covers about 5,092-acres of area and it has 35 miles of hiking trails crisscrossing all around. Here you can also go biking, horseback riding, and fishing.
5. Di Rosa
Walk around a park filled with art. This museum was founded by Rene di Rosa, a famous art collector. Known to be the larges collection of modern and contemporary artworks by Bay Area artists, this museum is home to over 2,000 pieces and hundreds of sculptures.
6. General Joseph Hooker House
Learn about the local history. This house was built in 1850s by the Lieutenant Colonel Joseph Hooker. Here you will be able to learn about the history of Sonoma while mesmerizing at memorabilia and artifacts.
7. Gloria Ferrer Champagne Caves & Vineyard
Pop some bottles in California. This vineyard specializes in sparkling wine and it has over 335-acres of vineyards. Spend the afternoon trying their wine while strolling by the gardens.
FAQs: Villas in Sonoma
Which types of facilities can you find at the villas in Sonoma?
Out of the amenities you can find on Holidu, it can be said that the villas in Sonoma have everything that travelers want! Here, the villas generally offer a variety of amenities, the most popular being: internet (100%), barbecue (92%), and pool (92%)...Amazing!
How are the villas rated in Sonoma?
The villas here are often well rated. Many (69%) have a rating of 4.5 stars, which implies that here, you won't have difficulty finding the perfect villa for your next vacation!
Are the villas in Sonoma suitable for families with children?
According to the Holidu data, 92% of villas in Sonoma are suitable for families with children, it should therefore be very easy for you to find the perfect villa for you and your family.
Are the villas in Sonoma suitable for travelers and their furry friends?
For sure! In Sonoma, 15% of the villas accept pets, 85% even have a garden!
Do the villas in Sonoma mostly have Wi-Fi?
Certainly! Based on the last year, 100% of villas in Sonoma include Wi-Fi. You will be able to browse the internet throughout your stay!
How much does it usually cost for villas in Sonoma?
A lot of the villas in Sonoma are generally rather expensive. According to the last year, 100% are at more than $500 per night.
Do the villas in Sonoma usually have a fireplace or a pool?
Good news! Based on last year, the villas in Sonoma are ideal all year round. Here, 85% have a fireplace and 92% a pool.
Are the villas in Sonoma suitable for stays with several people or rather for an escape as a small group?
Here, according to the last year, 85% of villas are suitable for groups of up to eight guests, 92% of these villas have at least four bedrooms. But 100% of villas are also suitable for up to four travelers, and 100% of the villas have at least two separate bedrooms. This is therefore the perfect destination for taking your family on vacation (small or large)!
For a luxurious vacation in Sonoma, are Villas a good idea?
Yes, indeed! 92% have a pool, 85% have air conditioning and 8% even have a sauna. In this destination, you will certainly find all the comforts you need for the perfect vacation. What more could you want? A garden, or fireplace? Why not both! 85% the villas have a garden and 85% have a fireplace. When the weather is nice, you can enjoy eatting lunch outside and in the winter enjoy eveningscozy by the fire.
Do the villas in Sonoma have a beautiful view?
38% of villas have a balcony or terrace, and 23% have a view, but since it is not very common so availability can be limited. If this is important to you, you should start your research early, and use the filters that suit you the best to be sure to find the villa perfect for you. However, 85% of villas in Sonoma have gardens, where you can bask in the sun. If you like to have lunch or dinner outside, and especially if you like barbecues, 92% of the villas have them.
Holidu compares hundreds of websites to find your perfect holiday rental for the best price.